Pinecone Crafts for Kids: Activities to Do At Home
These pinecone crafts will help your kids get creative with nature.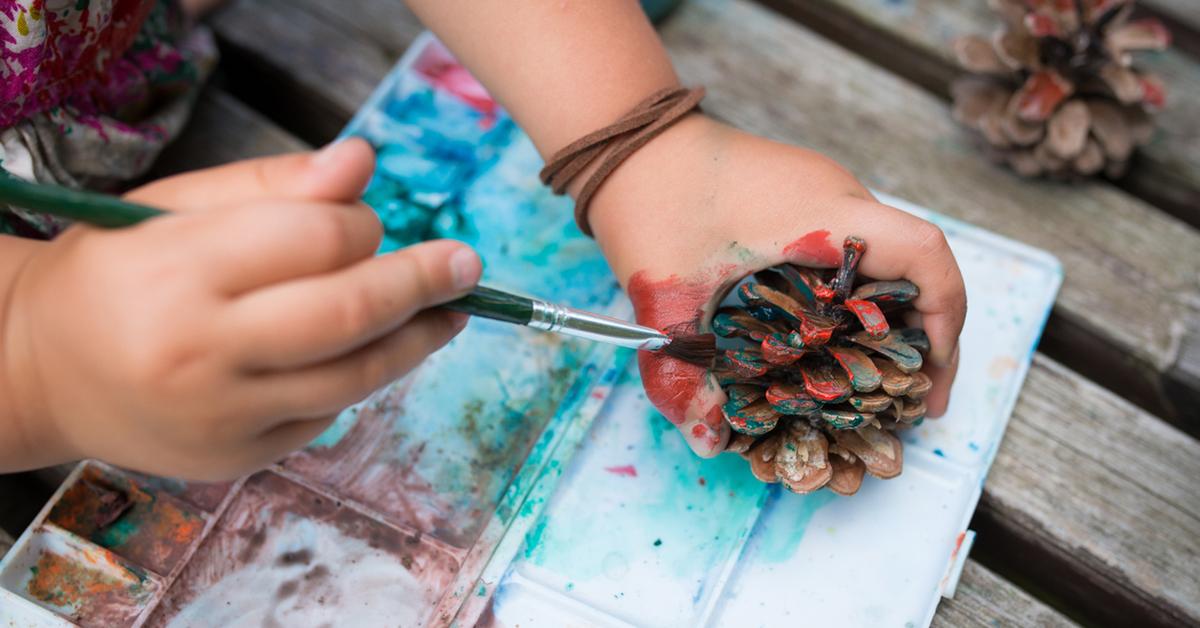 If you're self-isolating with children during coronavirus sheltering in place, a couple of things might be happening. First, they could be bugging you that they're bored. (Trust us — we are, too.) Second, you could be running out ideas for how to keep them occupied. And third, you could be also running out of supplies.
Article continues below advertisement
Parents have had to dive deep lately and really get creative. It's no exaggeration when we say crafts are a parent's best friend right now. But if you find yourself running low on crafting supplies, you might have to get even more creative and turn outside. Luckily, nature can be one of our biggest inspirations for crafts and there are a ton of fun ways you can teach your children about nature through DIY projects.
One fun and easy DIY material that nature gives us is the pinecone. There are so many educational and simple pinecone crafts for kids out there. All you have to do is use your imagination!
Ready to get crafty with pinecones with your kids? Keep reading for six pinecone projects.
Pinecone Monsters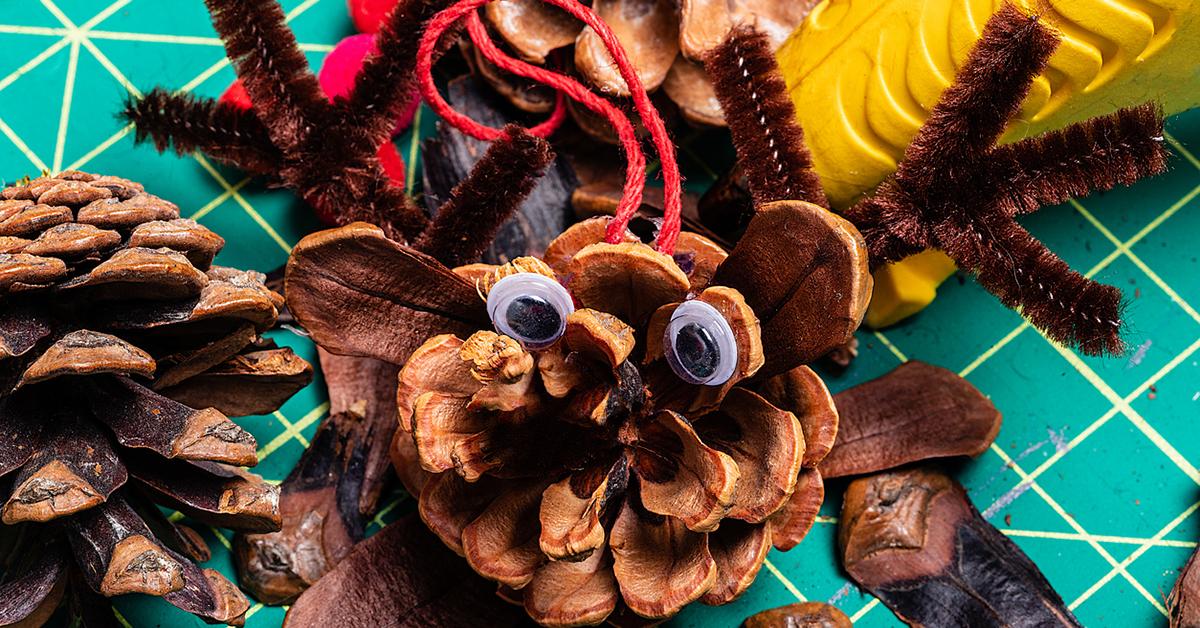 This DIY pinecone craft, adapted from All Free Holiday Crafts, is really fun and easy for tiny hands. It doesn't require much hand-eye coordination, but it's great for preschoolers developing their skills.
All it requires is a little bit of paint, some googly eyes, and maybe a Sharpie if you want to add some eyelashes to the google eyes. Let your little one go to town with the paint for the pinecone body, then help them get more detailed by adding the eyelashes and lids.
Article continues below advertisement
Bunny Pinecones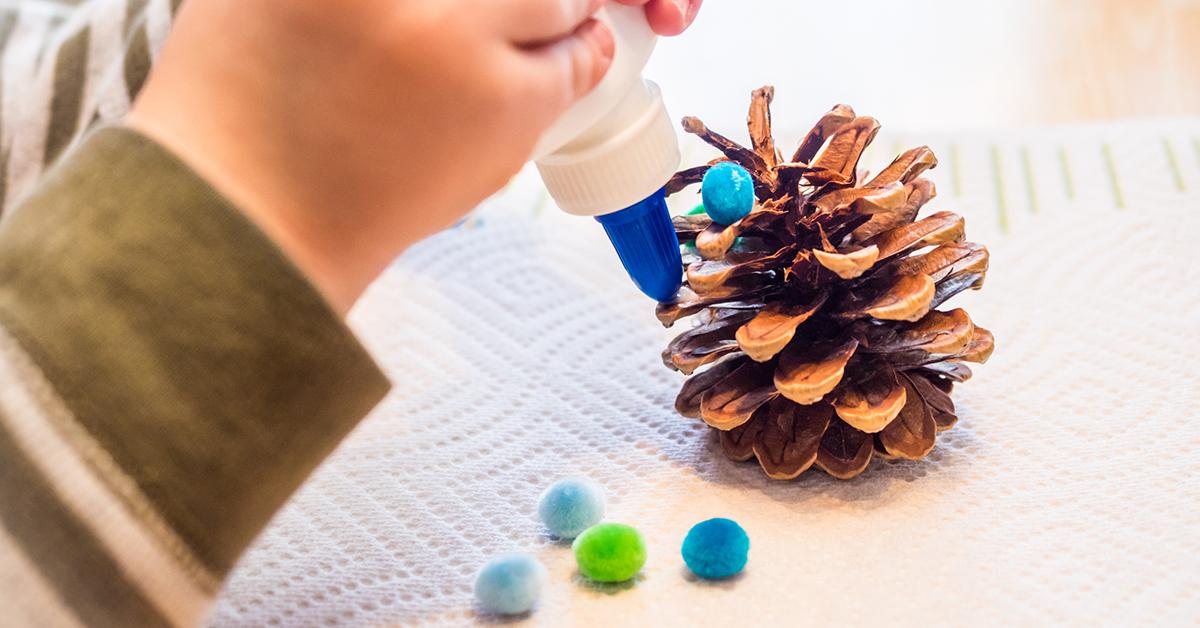 This adorable bunny pinecone craft from Fireflies and Mud Pies only requires a few easy materials: felt, googly eyes, a bead, twine, and of course, hot glue. Oh, and if you want to add a tail to the back, you'll need a white pompom, too!
Article continues below advertisement
Pinecone Pineapples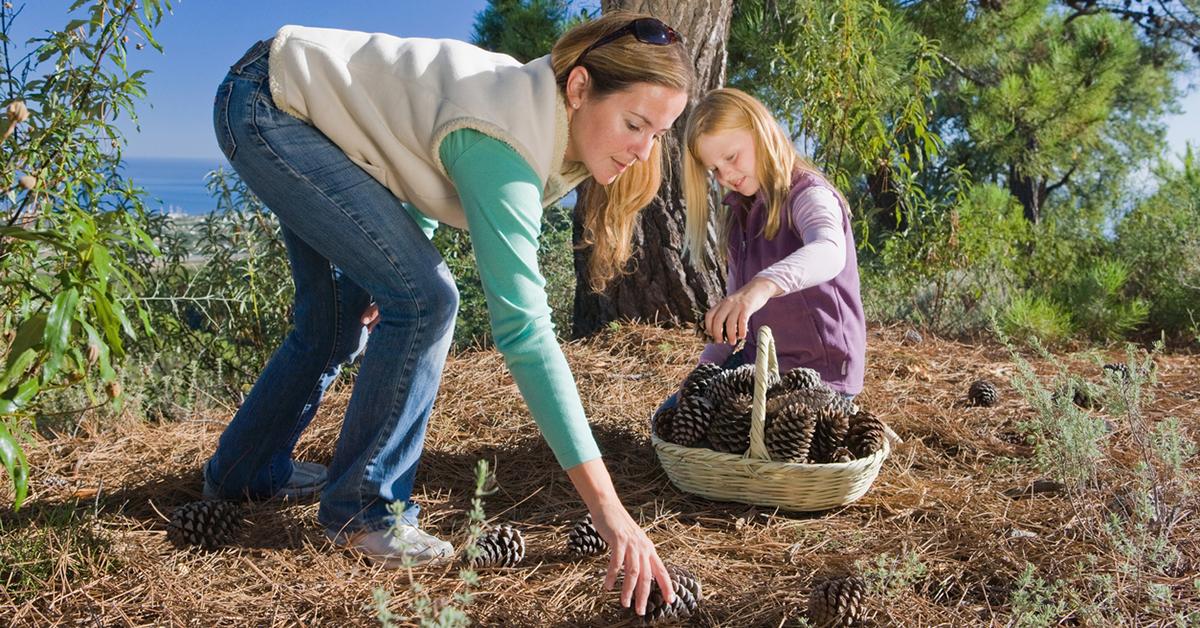 It may not be an edible fruit bowl, but you have to admit, it is pretty cool. All you need to make these pinecone pineapples are scissors and yellow and green paint. Help your little one cut the pinecone into a shape reminiscent of a pinecone — thinner on top to emulate the leaves of a pinecone — then let them paint the bottom part yellow and the top green for the leaves.
Article continues below advertisement
Mermaids With Pinecone Tails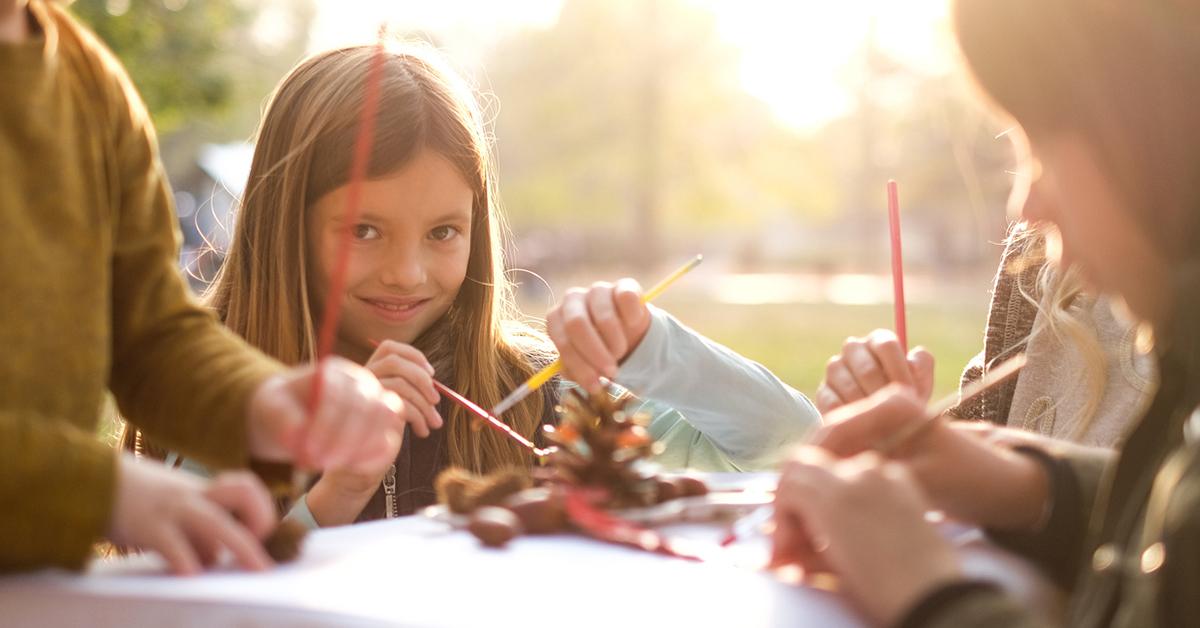 Now, this DIY pinecone project is a bit more complex as it requires some air-dry clay, a paper clip, a screw eye, acrylic paint, a pipe cleaner, glitter, ribbon, and glue. But, we guarantee the mermaid-lover in your life will really find it worth it in the end. Make this mermaid with a pinecone tail into an ornament, or just a decorative figurine. Get the full DIY tutorial on Creating Creatives.
Article continues below advertisement
Pinecone Wreath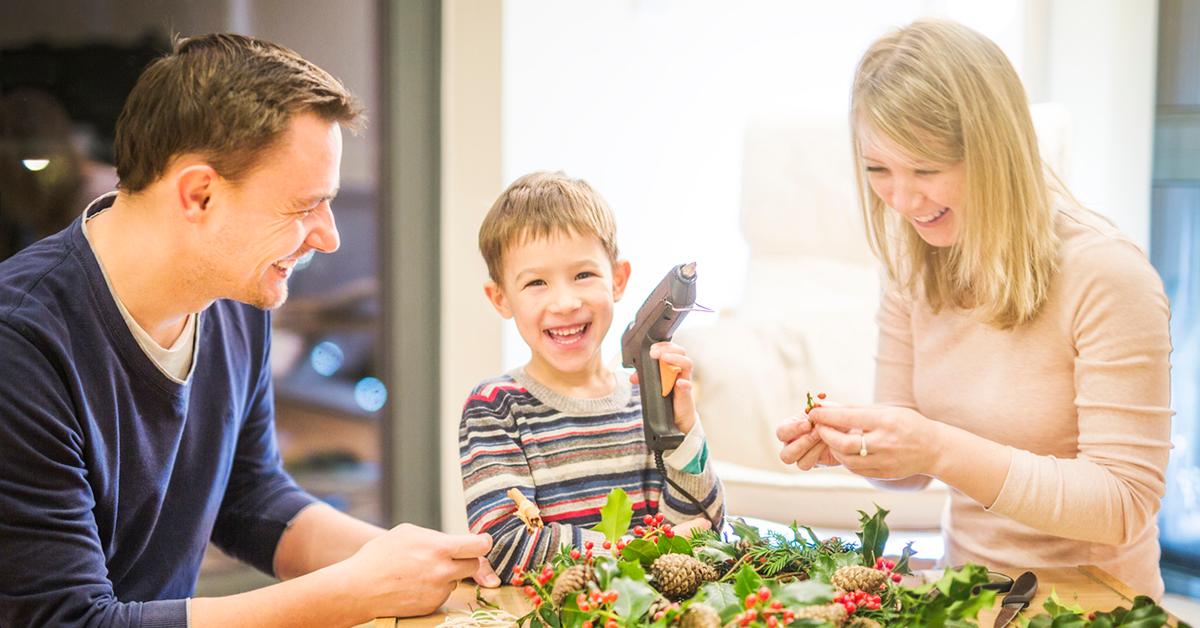 Kids may love making this craft, but let's be honest, Mom and Dad: You're totally going to reap the benefits of this one once it's done! Hang this vibrantly colored pinecone wreath on your door after your children go to town painting each cone and adding green felt leaves. Or even better, keep the project 100 percent natural (and zero-waste!) by going outside to search for fallen leaves. Glue them to your pinecone wreath instead of the felt!
Article continues below advertisement
Pinecone Swans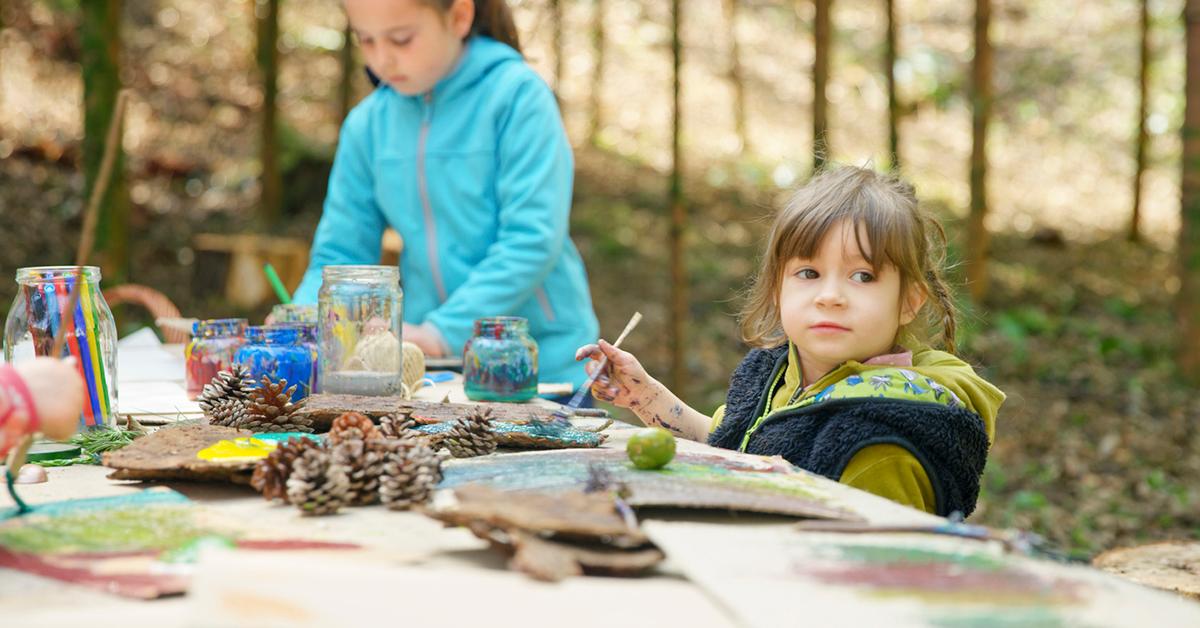 To make some pinecone swans, you will need an orange pipe cleaner, a white pine cleaner, one pinecone, googly eyes, a white pompom, feathers, a pencil, paper, and scissors. To put it all together, you'll also need glue. Watch the YouTube video for the full tutorial.
Article continues below advertisement
Pinecone Owl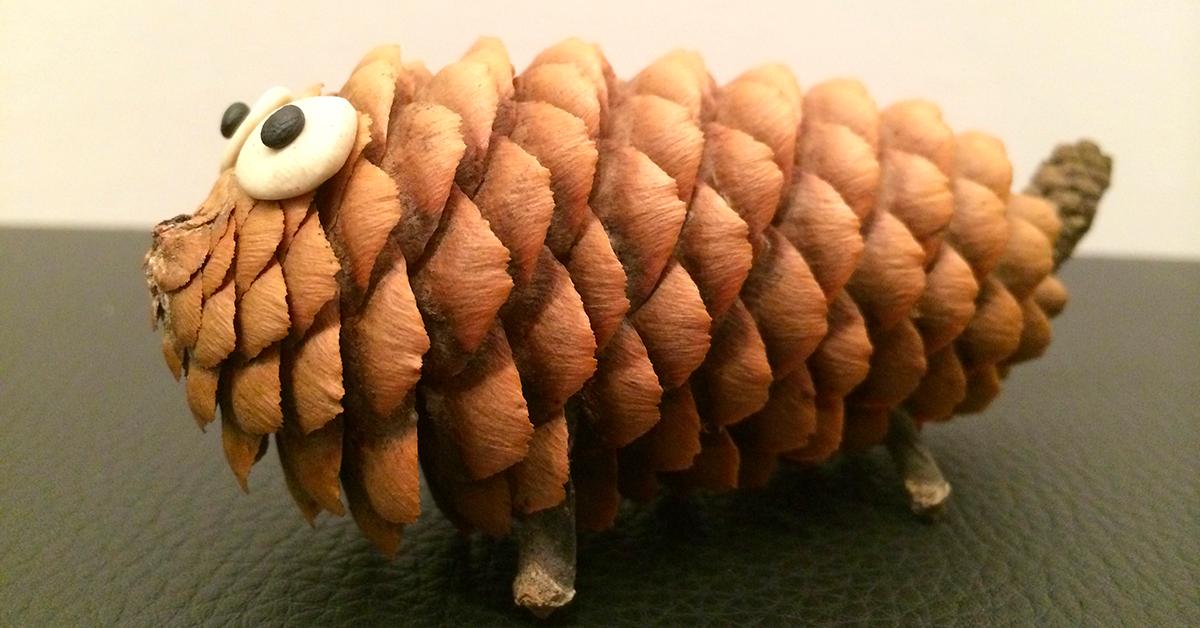 You will need glue, googly eyes, felt (for the beak), a pinecone, and some feathers for this owl pinecone project adapted from Bella Dia. Since there is no paint required for this pinecone project, this is perfect for parents who don't want DIYs to get too messy.
Article continues below advertisement
The best way to prevent contracting or spreading coronavirus is with thorough hand washing and social distancing. If you feel you may be experiencing symptoms of coronavirus, which include persistent cough (usually dry), fever, shortness of breath, and fatigue, please call your doctor before going to get tested. For comprehensive resources and updates, visit the CDC website. If you are experiencing anxiety about the virus, seek out mental health support from your provider or visit NAMI.org.