At COP26, UN Secretary Patricia Espinosa States "Success Is Possible"
Patricia Espinosa is speaking for our climate at COP26, but this isn't the only time the Executive Secretary of the UN has fought against climate change.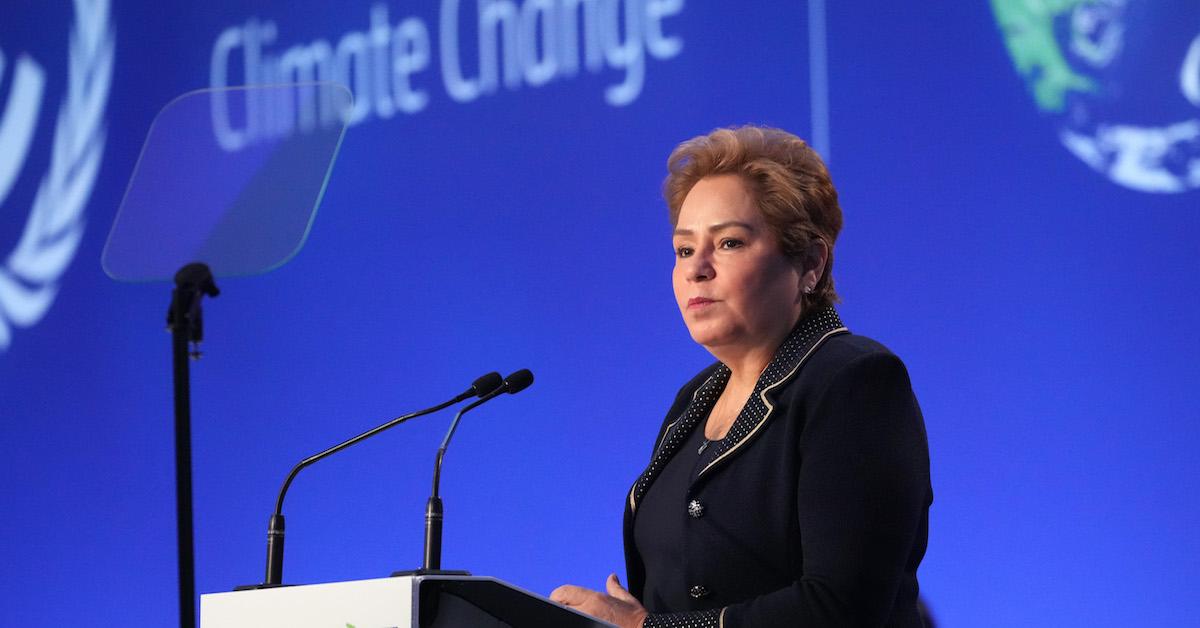 Earth's climate may be in more danger than it's ever been before, but there are still people out there in the world who are fighting to keep things in balance, such as Patricia Espinosa.
Appointed as Executive Secretary of the United Nations Framework Convention on Climate Change (UNFCCC) in 2016, Patricia Espinosa is fighting against climate change through a combination of respectability, statecraft, passion, and the understanding that cooperation is needed above all else.
Article continues below advertisement
Who is Patricia Espinosa?
According to her official UN profile, before becoming Executive Secretary of the UNFCCC, Patricia Espinosa held a number of jobs in international affairs — she served as Ambassador to Germany; Minister for Foreign Affairs; Ambassador to Austria, Slovakia, Slovenia, and United Nations Organizations in Vienna; and the Under-Secretary for Foreign Affairs's Chief of Staff.
As her profile adds, Espinosa's areas of expertise include gender equity, human rights, sustainable development, and climate change.
Article continues below advertisement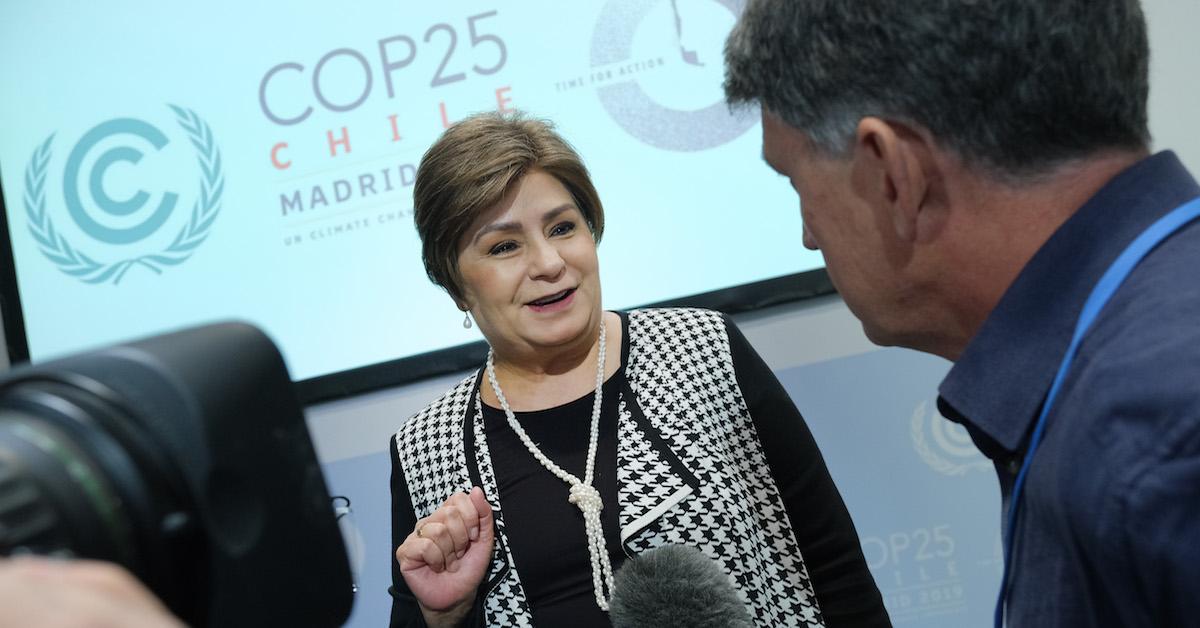 What is Patricia Espinosa's stance on climate change?
As a staunch advocate of environmentalism and a well-tenured public speaker, Espinosa has been fairly vocal about her stance on climate change. In an interview with the UN, she spoke about how important it is that both governments and businesses adhere to net-zero emissions promises.
Article continues below advertisement
"We must not go into a situation where governments or businesses or any other organization commits to net-zero by 2050 and then thinks okay, I have 30 years to go," she said in the interview. "2050 is important, but by 2030, we need a 45 percent reduction in emissions. The two goals have to be seen together."
She added that despite an increase in governmental, municipal, and investor commitment, the UN is still not seeing any of those commitments reflected in immediate plans. She went on to pose the question, "How are people going to meet those goals?" It's a pretty good question, and one that government officials like herself don't seem to have an answer for.
Article continues below advertisement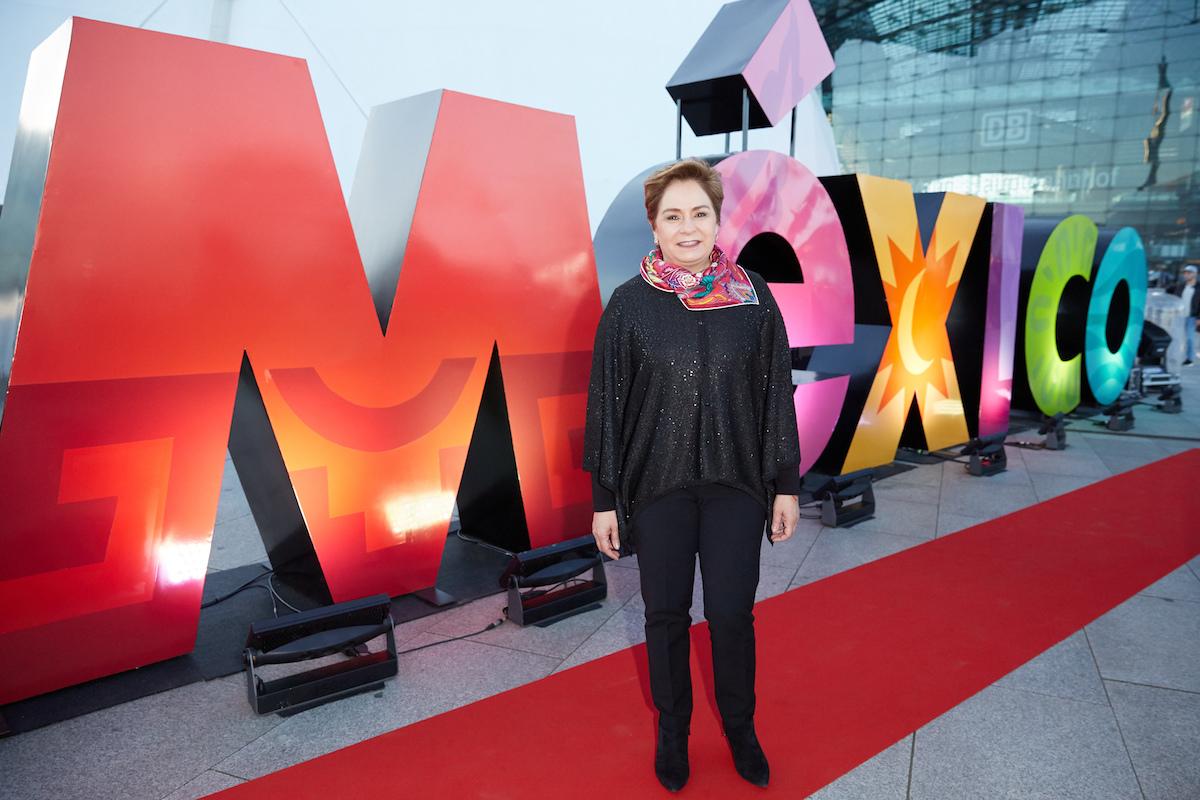 Patricia Espinosa gave powerful opening remarks at COP26.
Despite the many environmentalists who are skeptic of the UN's Climate Change Conference (COP26), happening during the first two weeks of November 2021, Patricia Espinosa is confident that we will see some real change this year.
Article continues below advertisement
On Oct. 31, the secretary gave opening remarks to conference attendees, and her full speech was shared on the UN's website. In her speech, she told the audience that humanity now faces "several stark but clear choices" in terms of ending the climate crisis.
Article continues below advertisement
"We either choose to boost adaptation efforts to deal with current extreme weather disasters and build resilience to address future impacts — or we accept that more people will die, more families will suffer, and more economic harm will follow," she told the audience. "We either choose to recognize that business as usual isn't worth the devastating price we're paying and make the necessary transition to a more sustainable future — or we accept that we're investing in our own extinction."
She also made it clear that she has every confidence in COP26 making a difference. "Success is possible because we already know the pathway to solutions," she added in her speech. "Success is possible because we have the science."