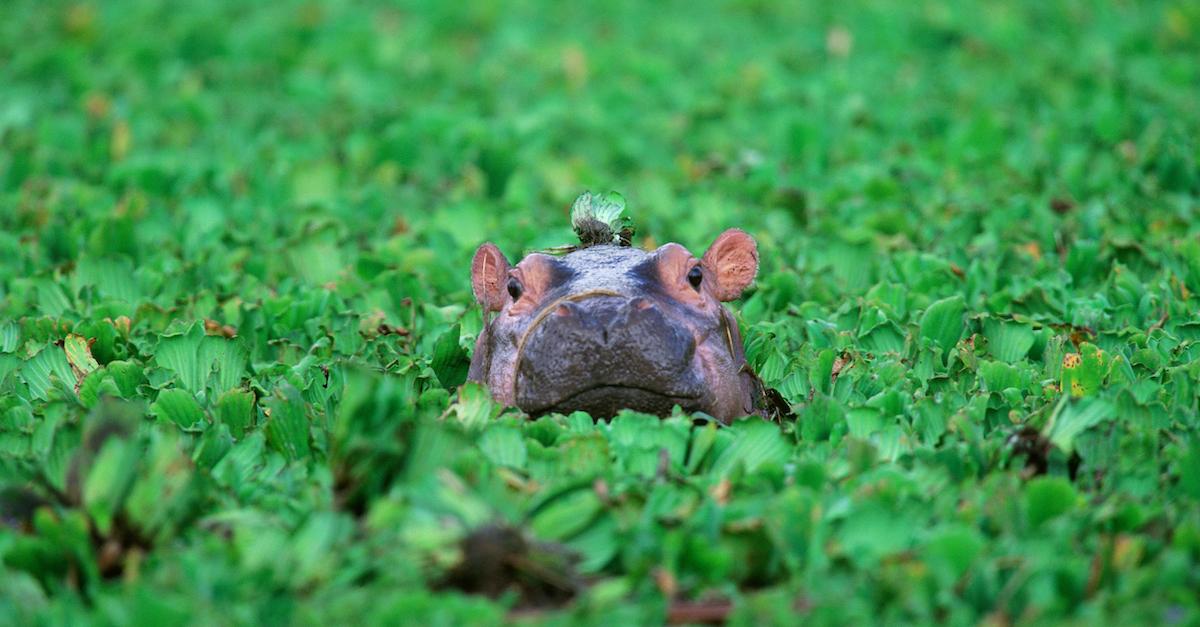 How Would Declaring Pablo Escobar's "Cocaine Hippos" Invasive Impact the Species?
How would declaring Pablo Escobar's "cocaine hippos" invasive impact the species? After coming to Colombia decades ago, they've since multiplied.
Although Pablo Escobar is predominantly famous for his highly lucrative drug-trafficking schemes, the now-deceased drug lord evidently committed a few somewhat major crimes in animal welfare, too. Years ago, Pablo Escobar imported what many call "cocaine hippos" from Africa. Named for Escobar's drug antics, they have multiplied so rapidly, to the point that Colombia is now looking to declare them an "exotic invasive species."
Article continues below advertisement
As of right now, the Colombian government is trying to determine how the hippo population should be handled. They are somewhat disruptive to local biodiversity, as well as the daily lives of nearby residents.
"There are discussions about the many actions that can be done, but it would be irresponsible for me to guess what the final management plan will be," reads a statement from The Environment Minister of Colombia, Carlos Eduardo Correa, as per The Mirror.
The statement continues: "There is talk of castration, sterilization, of euthanizing some specimens. What is important here is the technical and scientific rigor with which these decisions are made."
That said, animal experts and conservations worry taking action against these displaced hippos could harm the already-vulnerable species as a whole.
Article continues below advertisement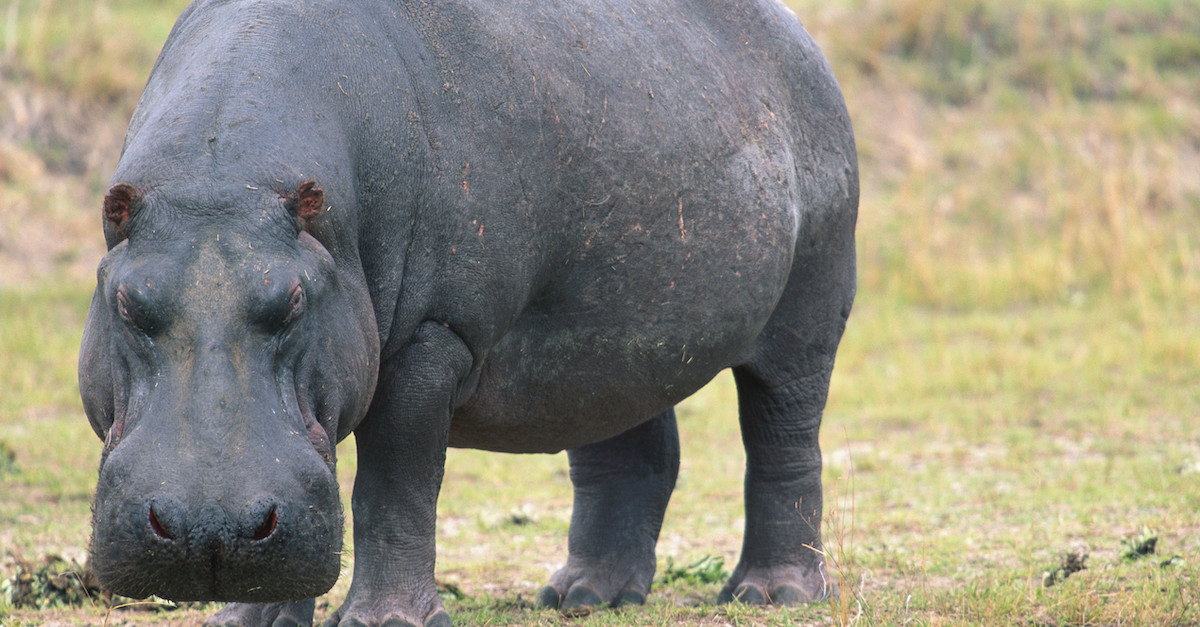 Here's why Pablo Escobar's cocaine hippos are considered "invasive:"
In the 1980s, Escobar illegally imported a pack of hippos from Africa to Puerto Triunfo, where he owned property. Hippos evidently thrive in Colombia's rivers, have sufficient food and water supplies, and no natural predators — so it comes as no surprise that decades later, the hippo population has reached 130, as per CBS News. And with no natural forms of population control, their population is predicted to reach about 400 within the next decade, which could seriously throw off biodiversity.
Article continues below advertisement
Hippos' feces change the water composition, which scientists worry could affect both the capybara and manatee population. Some refer to the hippos as "village pets," but with their territorial and sometimes aggressive nature, they can be disruptive to human life. Although very few of them have actually attacked residents, they often disrupt traffic and way of life in the area. They are also notorious for eating and causing damage to crops at night, affecting local agriculture.
And climate change won't stop them from multiplying. The Alexander Von Humboldt Biological Resources Research Institute reported that climate change would create an even more livable situation for the hippos, which would, in turn, help them continue populating throughout Colombia. This would also create the potential for them to overtake niches of native species, resulting in increased resource competition — so it isn't an ideal situation, which is why environmentalists are taking action.
Article continues below advertisement
How will the Colombian government handle the invasive cocaine hippos?
As previously mentioned, the Colombian government is looking to officially declare Escobar's "cocaine hippos" an invasive species — but what does that mean?
On Friday, Feb. 4, according to Lad Bible, the government added the hippos to a list of "introduced, invasive" species. Although about 11 have been sterilized and 40 have been shot with contraceptives, these actions are extremely costly and time is running out.
Article continues below advertisement
That said, Escobar's antics could result in a sad ending for the hippos. The head of the Cornare state environmental agency, David Echeverri expects some will be culled, as per Lad Bible.
"Sacrifice [culling] remains on the table. It is a necessary option... it could be the only way to stop the problem from getting worse," he said. "Everything with hippos is complex, expensive and dangerous."
Hopefully this won't be the case, but it's yet another reason we need to continue leaving wild animals alone.
Green Matters' new book, Green Living, is the perfect guide to living an eco-friendly lifestyle for people at every stage of the process. You can order Green Living here.