Onion Salmonella Outbreak Has Infected Hundreds of Consumers in 37 U.S. States
Consumers across 37 U.S. states should be wary, as there is a major salmonella outbreak. Many have been recalled for possible contamination.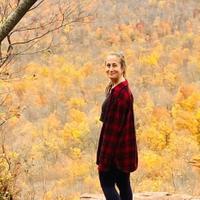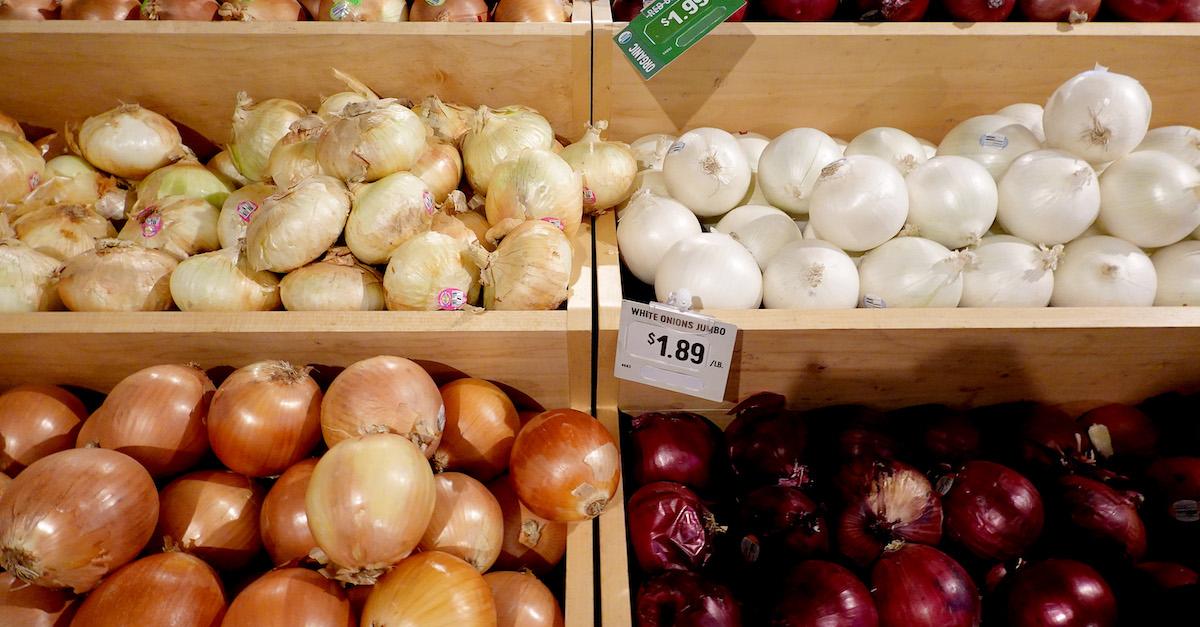 Home cooks and restaurants across the country are in a frenzy after thousands of onions sold in 37 states were recalled due to a possible salmonella outbreak. Hundreds of people have reportedly been infected thus far, though the number of affected onions has not yet been disclosed. With that in mind, however, it's important to stay informed in regards to the recall, and to check your latest grocery store purchases, to protect both yourself and your family.
Article continues below advertisement
"While investigations into various potential sources of salmonella remain ongoing, to date no onions marketed through ProSource have tested positive for Salmonella," onion distribution company, ProSource LLC, stated. "This voluntary recall is being conducted out of an abundance of caution, in cooperation with the U.S. Food and Drug Administration (FDA), based on reported illnesses which have been associated with the possible consumption of fresh onions that originated in Chihuahua, Mexico."
Article continues below advertisement
What to know about the October 2021 salmonella outbreak:
ProSource Produce LLC, an Idaho-based company, made a voluntary recall on all onions distributed from Chihuahua, Mexico between July 1 and Aug. 31, 2021, according to 9News. A massive salmonella outbreak has infected at least 652 people in 37 U.S. states (numbers may be higher for those who didn't seek medical attention) and 129 were hospitalized. The highest infection numbers were in Texas which had 158, Oklahoma which had 98, Virginia which had 59, and Maryland which had 48 cases of the disease.
The onions were shipped to nine different retailers, wholesales, and food service customers, including: Big Bull, Peak Fresh Produce, Sierra Madre, Markon First Crop., Markon Essentials, Rio Blue, ProSource, Rio Valley, and Sysco Imperial. Symptoms of salmonella include: diarrhea, stomach cramps, and fever, and they generally tend to show within six hours of consumption.
Article continues below advertisement
Authorities are now urging people to throw their onions away, even if they aren't labeled, to potentially steer clear of an infected onion.
"Throw away any whole red, white, or yellow onions you have at home that do not have a sticker or packaging," the CDC stated in a release. "If you can't tell where the onions are from, don't buy or eat them."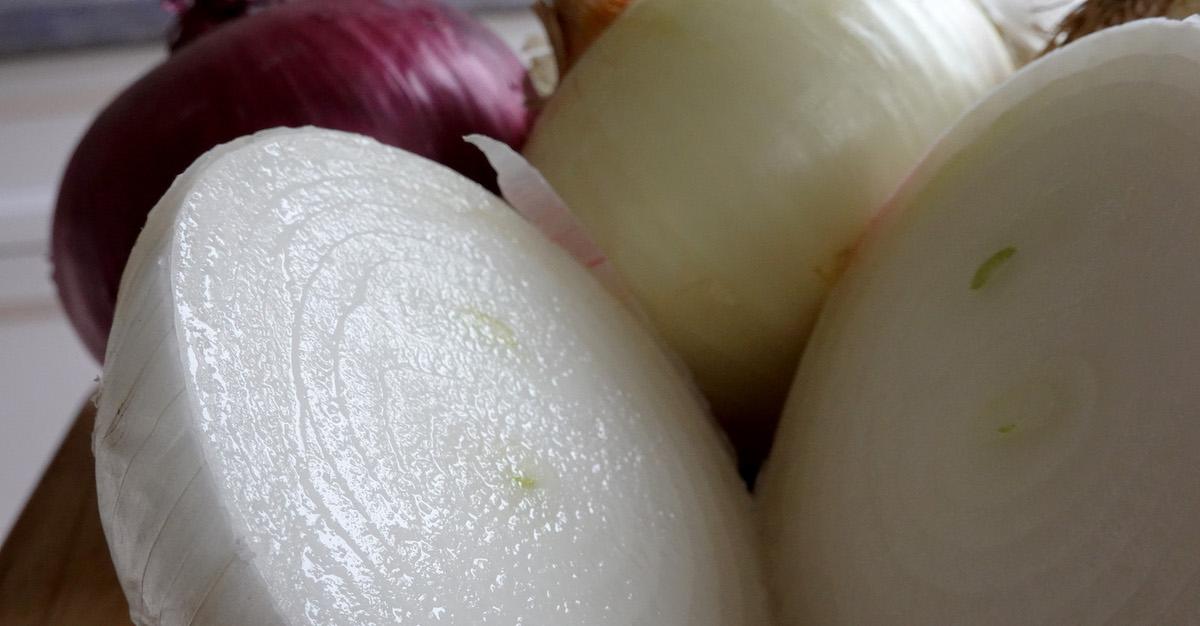 Article continues below advertisement
How do onions get contaminated with salmonella?
Produce can be contaminated with salmonella for a few different reasons. The farm that's growing the onions may have irrigation issues, according to DTE, which means the water can be contaminated by sewage water before its inadvertently is sprayed on the field.
"When that irrigation water is applied in the field, the soil becomes the portal for salmonella to enter," Indian Institute of Science PhD student, Kapudeep Karmakar, told DTE.
But farms that are home to livestock can also be at fault. Manure or fertilizer that contains animal poop can come into contact with vegetables, and make people sick.
Research is being done to prevent soil contamination, as this is a growing issue.
"If the soil is contaminated, there has to be a mechanism to either decontaminate it, or use some antidotes like bio-fertilizers that can out-compete the pathogenic bacteria," Dr. Chakravortty of the same university.
Hopefully more is done to keep onions away from livestock, and to keep people safe. For now, though, source those onions — a trip to the farmer's market may be in your future.