NYC and LA See Drop in Air Pollution During COVID-19
Air pollution levels are significantly falling during the COVID-19 outbreak — but we shouldn't look at this as a silver lining.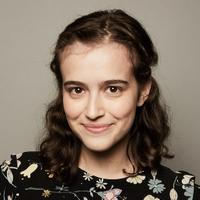 All those Ubers and Lyfts that New Yorkers haven't taken during the COVID-19 outbreak have saved more than just money. According to data compiled by The New York Times, air pollution has significantly dropped over New York City since quarantines have ramped up — and there is data showing that major U.S. cities including Los Angeles, Chicago, Seattle, and Atlanta have experienced similar shifts as well.
Article continues below advertisement
As The Times reported, researchers at Columbia University observed carbon monoxide (CO) emissions over New York City drop more than 50 percent last week, compared to average levels.
The researchers believe this is primarily due to less cars being on the roads. According to data from INRIX via The Times, traffic during afternoon rush hour moved about 36 percent faster than usual.
Article continues below advertisement
"We've never seen anything like the drop we saw starting last Friday [March 13]," Columbia University assistant professor Roisin Commane, who conducted the research, told the newspaper. "We often see dips during weekends or over holidays, but this is completely different."
Article continues below advertisement
If you've ever been to LA, you know that traffic pretty much runs the California city — so with far less cars on the road, Angelenos are experiencing traffic-free rush hours for the first time in their lives. During rush hour last Wednesday morning, traffic was 53 percent faster than normal; and during afternoon rush hour that same day, traffic moved 71 percent faster than normal, according to INRIX via The Times.
Additionally, European Space Agency's Sentinel-5P satellite observed a significant reduction in atmospheric levels of nitrogen dioxide (NO2) in Los Angeles, when comparing the first two weeks of March in 2019 and 2020.
Article continues below advertisement
Article continues below advertisement
While some may look at the reduced air pollution as a "silver lining" to this pandemic, epidemiologist and McGill University associate professor Jill Baumgartner disagrees with that outlook.

"This really shouldn't be seen as a silver lining," Baumgartner told The Times. "It's not a sustainable way to reduce air pollution, and the long-term economic and well-being impacts of this crisis are going to be devastating for many people."
Article continues below advertisement
Rather than looking at the change in air quality as a positive side effect of the coronavirus, we can look at it irrefutable, firsthand evidence that burning fossil fuels to power cars directly contributes to greenhouse gases in the atmosphere, which contributes to the greenhouse effect and global heating; and that burning fossil fuels to power cars directly contributes to air pollution, which can negatively impact human health.
The World Health Organization (WHO) estimates that outdoor air pollution kills more than 4 million people each year. So as the curve of the coronavirus eventually flattens and cars return to the roads, CO and NO2 levels will likely go back to what they once were. But perhaps when we finally achieve that elusive return to reality, people will remember this data, and start taking the relationship between our reliance on fossil fuels and the climate crisis more seriously.
The best way to prevent contracting or spreading coronavirus is with thorough hand washing and social distancing. If you feel you may be experiencing symptoms of coronavirus, which include persistent cough (usually dry), fever, shortness of breath, and fatigue, please call your doctor before going to get tested. For comprehensive resources and updates, visit the CDC website. If you are experiencing anxiety about the virus, seek out mental health support from your provider or visit NAMI.org.