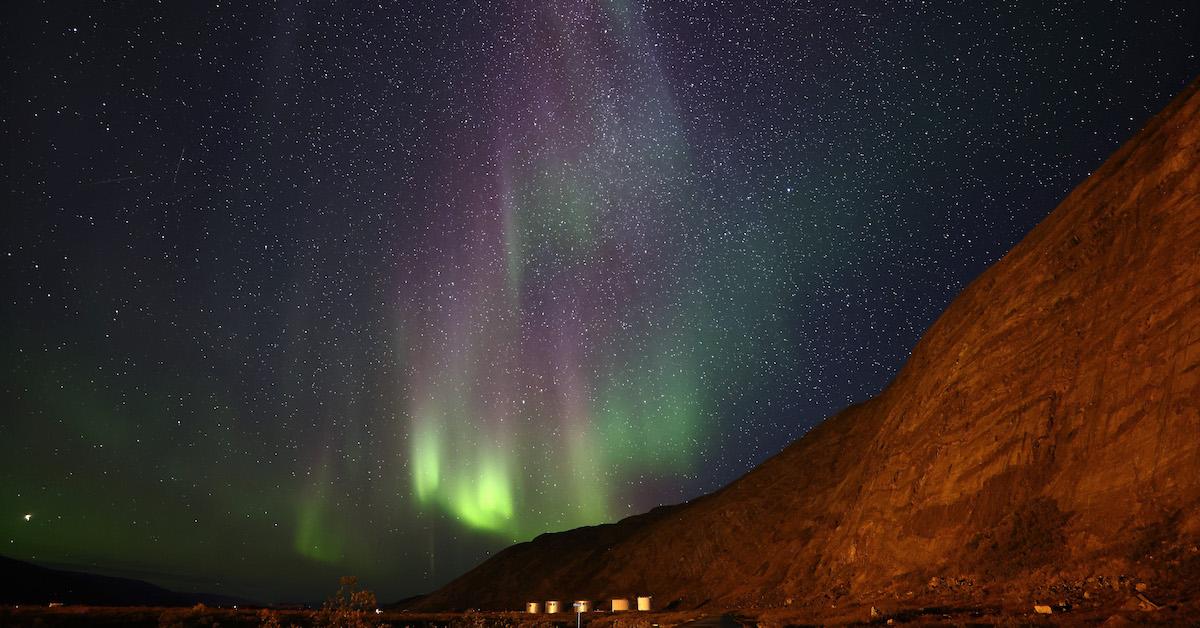 Your Chances of Spotting the Northern Lights in the Next Three Years Are Increasing
Why are the Northern Lights becoming more visible? The aurora borealis were once only visible in the north, but they are spreading to wider skies.
There's a likely chance that going to Iceland, Scandinavia, Alaska, or Canada to see the Northern Lights IRL was at the top of your bucket list. But in recent months, you've likely heard reports of the Northern Lights being spotted much farther south than usual — including many parts of the lower 48 states. So, why are the Northern Lights becoming increasingly visible?
Is this due to climate change, or is it simply a natural phenomenon?
Article continues below advertisement
What causes the Northern Lights in the first place?
When you think of the Northern Lights, you probably think of green, blue, and yellow flashes lighting up the sky in Alaska — or somewhere else up North. But what causes them?
This natural phenomena is triggered by gaseous activity in the atmosphere. Gas particles collide, and charged particles are unleashed from the sun's atmosphere. When different types of gases come together, they change color, which is what you see from wherever you are on planet Earth.
But that isn't the Northern Lights' only trigger — they also become visible when geomagnetic storms take place. Particles crash within Earth's magnetic field, and the gases glow red and green.
This is also visible from planet Earth, specifically near the North and South Pole. According to NASA, this is because Earth's core is magnetic, and the charged particles in the sun's atmosphere are channeled towards the poles. Now though, they're becoming visible elsewhere — why is that the case?
Article continues below advertisement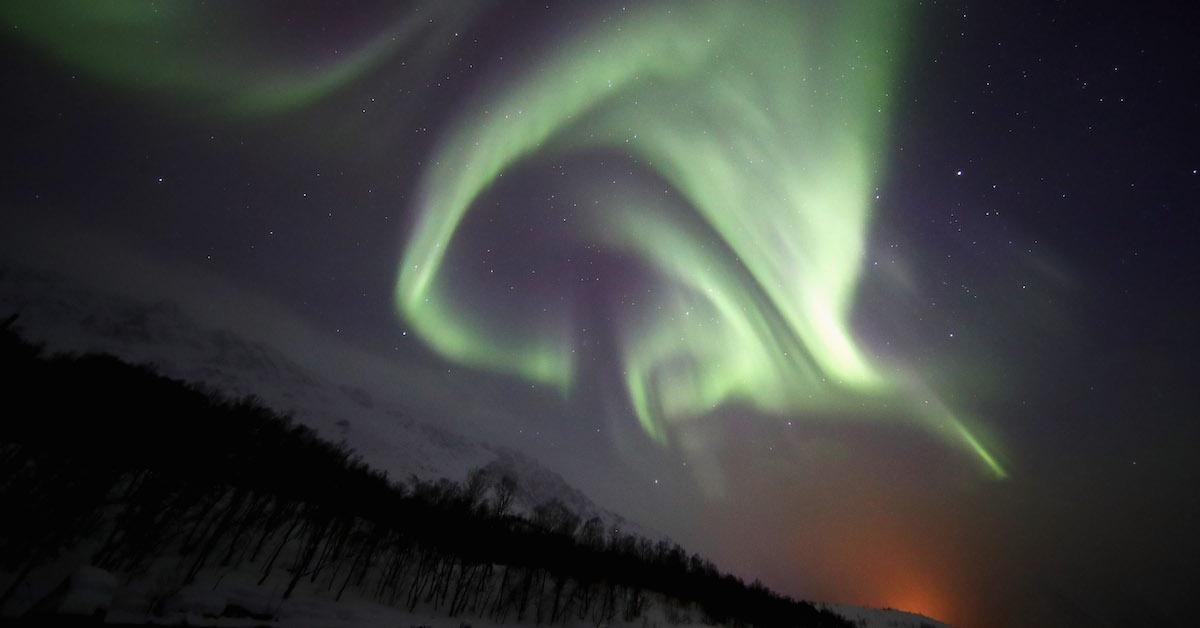 Why are the Northern Lights becoming more widely visible?
Over the next few years, the Northern Lights will most likely be visible beyond the Earth's North and South Poles. According to MLive, this is because of changing solar cycles. We're currently heading towards the peak of a solar cycle, which is when there are more sunspots, which emanate solar flares from the sun's surface.
During a solar flare, magnetic energy is channeled from the sun to the Earth, producing Northern Lights beyond the two magnetic North and South poles.
Article continues below advertisement
A solar cycle lasts for approximately 11 years. The sunspots increase because the sun's magnetic poles switch places. After the sun flips, there are less sunspots, but when it's almost time to flip, more sunspots form. The peak will take place in July 2025, with a predicted 115 sunspots forming in that month alone.
Scientists think there may be more sunspots than usual this time, though the forecast isn't definitive — and some months could have more than others.
That said, it's unclear if the sunspots will definitively shoot magnetic energy towards Earth — aka seeing the Northern Lights beyond their regular spots isn't guaranteed. But there will likely be more nights of the Northern Lights, and more parts of the world able to see them.
This could be your year, so we highly recommend preparing to spend many nights outdoors in 2022.
Article continues below advertisement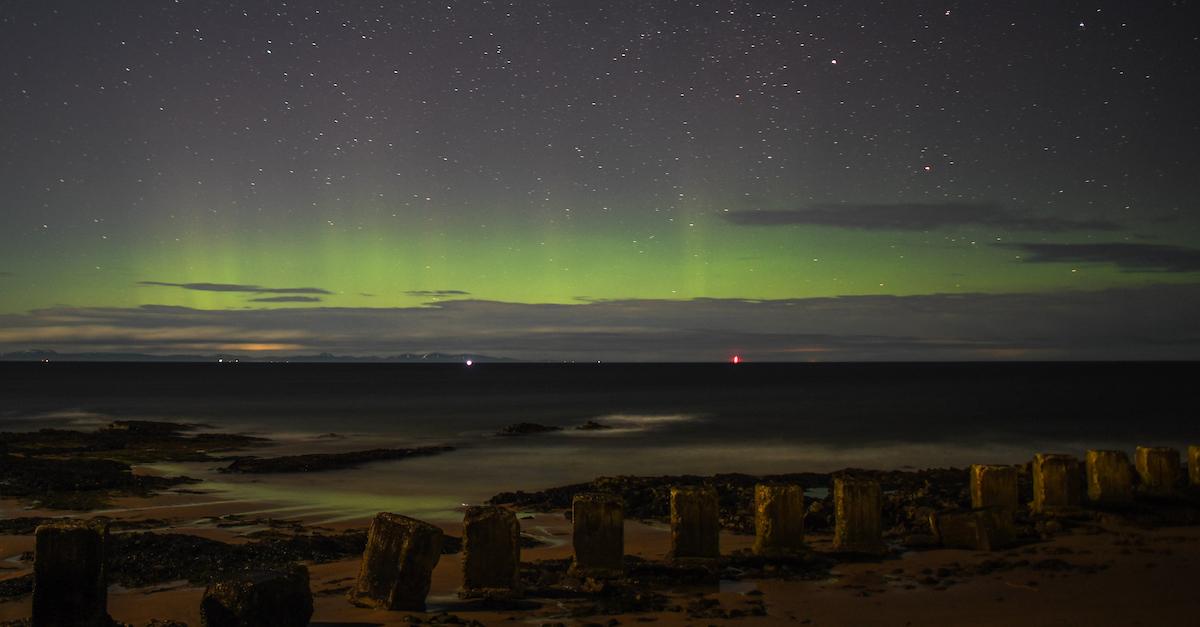 Are solar flares dangerous to human life?
Although the concept of magnetic energy and gaseous articles being shot from the sun to planet Earth sounds incredibly dangerous, it actually doesn't harm life on Earth at all.
Article continues below advertisement
Green Matters' new book, Green Living, is the perfect guide to living an eco-friendly lifestyle for people at every stage of the process. You can order Green Living here.