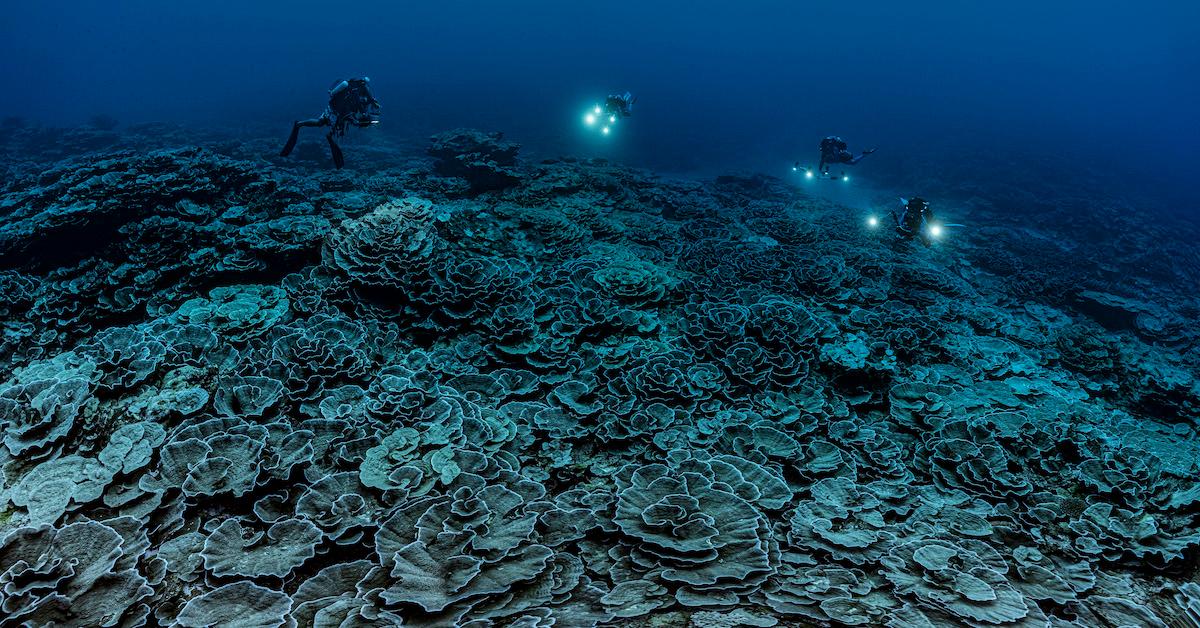 Incredible Rose-Shaped Coral Reef Unearthed Deep in Tahiti's Waters
Without coral reefs, many marine animals could not survive — and in recent years, many of these underwater ecosystems have been bleached, harmed, and even killed by climate change. Fortunately, a new coral reef in Tahiti was just discovered, giving many people hope that more coral reefs are out there than we thought.
Here's what we know about this exciting discovery.
Article continues below advertisement
A new coral reef discovered in Tahiti spans nearly 2 miles.
In November, more than 100 feet below the surface of the ocean, off the coast of Tahiti, marine scientists came across an incredible, untouched coral reef, as reported by Reuters, via the United Nations Educational, Scientific and Cultural Organization (UNESCO).
Article continues below advertisement
Its location positions it deep enough to keep it protected from coral bleaching, but still close enough to the water's surface to absorb enough sunlight to grow. Coral reefs are typically located in the "shallowest tropical seas," Professor Murray Roberts, a University of Edinburgh marine scientist, told BBC News, but this one is located in the ocean's "twilight zone."
The coral reef is about 3 kilometers (1.8 miles) long, and made up of beautiful corals shaped like roses, some of which are as big as 6.5 feet in diameter, Reuters added.
Article continues below advertisement
Over 80 percent of the ocean is unexplored, according to Oceana. The news of this coral reef in Tahiti, which experts estimate has been growing for around 25 years, implies that there could be other stretches of coral reefs that humans have yet to discover.
Article continues below advertisement
"As shallow waters warm faster than the deeper waters we may find these deeper reef systems are refuges for corals in the future," Roberts added, as per BBC News. "We need to get out there to map these special places, understand their ecological role and make sure we protect them for the future."
This discovery also "raises questions about how coral reefs become more resilient to climate change," Julian Barbiere, the head of marine policy for UNESCO, told Reuters. "We should be working to map them and to protect them," he added in a statement given to BBC News.
Article continues below advertisement
Climate change is harming and bleaching coral reefs.
Climate change negatively impacts coral reefs in a number of ways. The one many people are familiar with is coral bleaching, which is when coral reefs, which are typically brightly colored, turn white. Coral bleaching is caused by environmental changes, namely rising ocean temperatures as part of the climate crisis.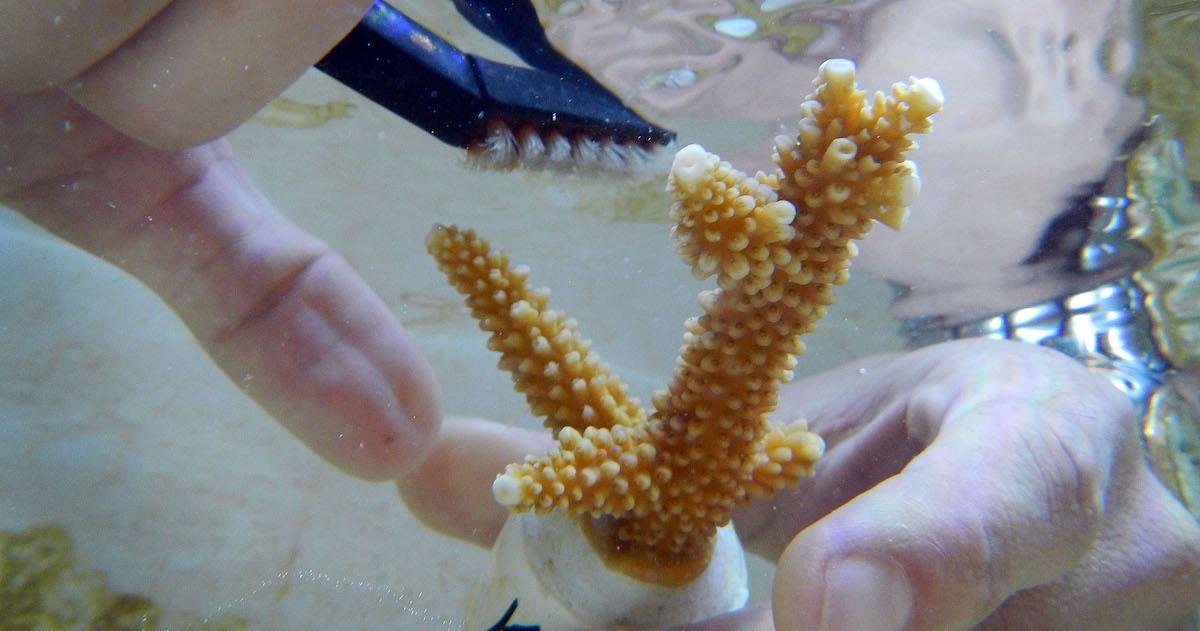 Article continues below advertisement
When the water temperature surrounding a coral reef rises, even just a small amount, it causes coral reefs to expel a microscopic algae called zooxanthellae, which is what gives it its vibrant colors, as explained by the WWF. When this algae is released, the corals begin turning white, or bleaching.
Other factors that contribute to coral bleaching include pollution, increased sunlight, and low tides, as per the WWF; additionally, the oxybenzone and octinoxate used in many chemical-based sunscreens can directly cause coral bleaching. Some cities, states, and countries around the world have banned these sunblocks in order to protect their waters — but no matter where you live, make sure you're always using reef-safe sunscreen.