Palau Just Became The First Country In The World To Ban Reef-Killing Sunscreen
Palau just banned most sunscreens in an effort to protect the small islands' coral reefs.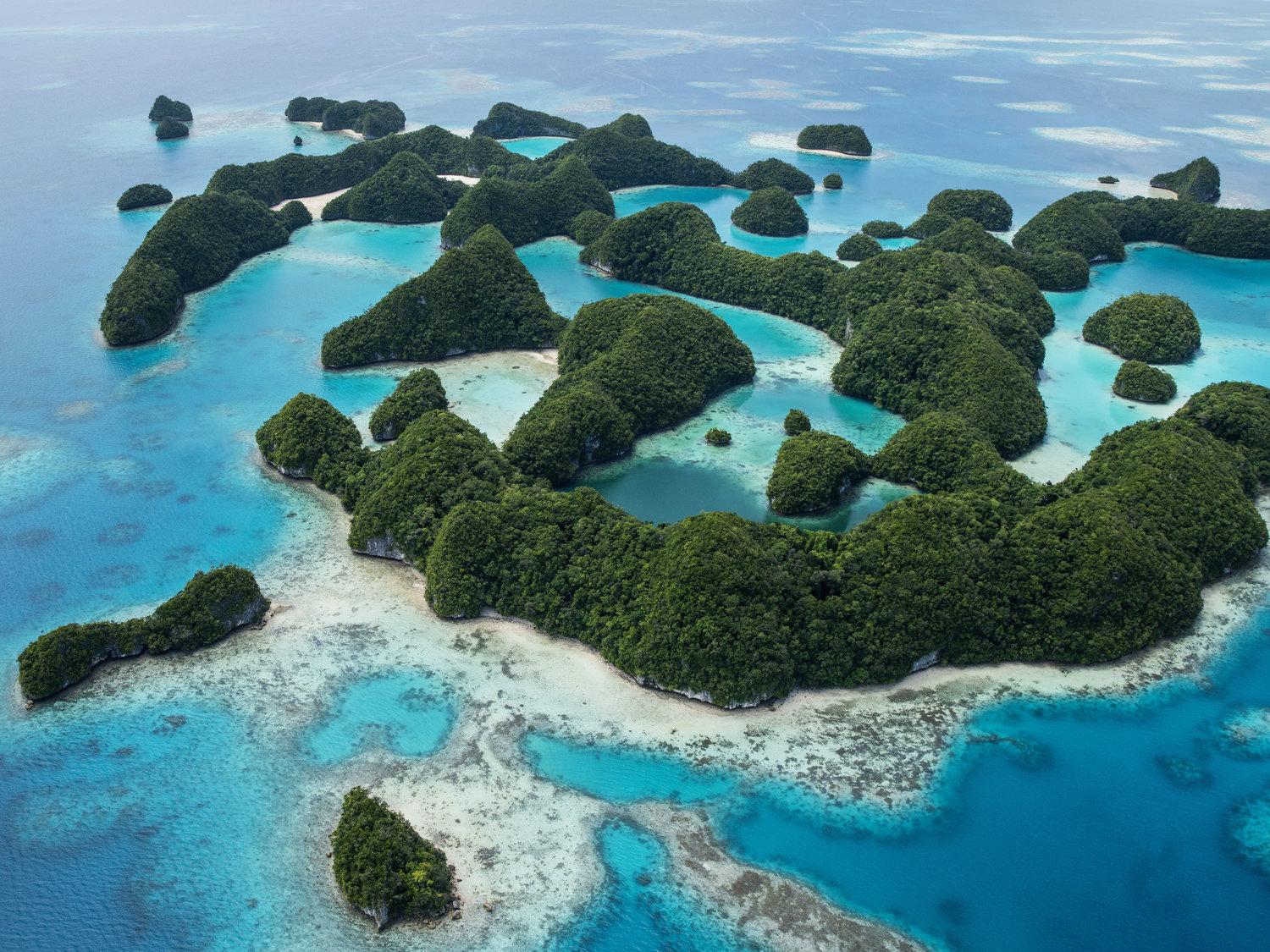 Palau has been making a lot of headlines lately for their eco-friendly efforts lately. Last week the Western Pacific nation, which is located between the Philippines and Guam, announced it will be home to the world's largest microgrid. Now, the country plans to ban reef toxic sunscreen by 2020 in an attempt to protect its coral reefs after the president of the country signed a bill into law.
Article continues below advertisement
Palau defines the banned "reef-toxic" sunscreens as containing any one of 10 chemicals, including oxybenzone and octinoxate, which are found in the vast majority of sunscreens sold in the U.S., according to the Consumer Healthcare Products Association. Starting in January 2020, tourists who bring banned sunscreen into the country will have them confiscated and retailers who attempt to sell them and break the ban will face fines of $1,000.
The president of Palau, Tommy Remengesau Jr. signed The Responsible Tourism Education Act of 2018, and called it "especially timely," saying that the driving force behind the move was a 2017 report that found sunscreen products to be "widespread" in Jellyfish Lake, one of the country's Unesco World Heritage sites.
Article continues below advertisement
"We must meet our duty, at every opportunity, to educate international visitors about how Palau has lasted in this uniquely untouched natural state for so long, and about how we can keep it this way," he said in a statement.
The main reason sunscreen can be so dangerous to reefs is because some of the chemicals that wash off into the water have a negative impact on coral reproduction, which has consequences for the entire underwater ecosystem.
Article continues below advertisement
According to a 2015 study by researchers at the University of Central Florida, oxybenzone poses a hazard to coral reef conservation by sapping coral of nutrients and bleaching it white. Luckily, there are already hundreds of alternative sunscreens for consumers to choose from.
Palau isn't the only place considering the effects of sunscreen on ocean life. Hawaii passed a similar ban that will go into effect in 2021, though tourists can still bring any sunscreen into the state with them or buy it there if prescribed by a doctor.
Article continues below advertisement
Other tourist hot spots are considering similar bans to protect their reefs, including the Caribbean island of Bonaire. Craig Downs, executive director at the Haereticus Environmental Laboratory in Hawaii, told The Guardian other nations would be watching Palau's move closely.
"It's the first country to ban these chemicals from tourism. I think it's great, they're being proactive," he said. "They don't want to be like Thailand, the Philippines and Indonesia, where they've had to shut down beaches. The coral reefs around those beaches have died."