Happy National Farmer's Day — Follow These Incredible Farmers on TikTok!
Oct. 12 is National Farmer's Day, and to honor the agricultural holiday, we're highlighting a few of our favorite farmers from the TikTok community.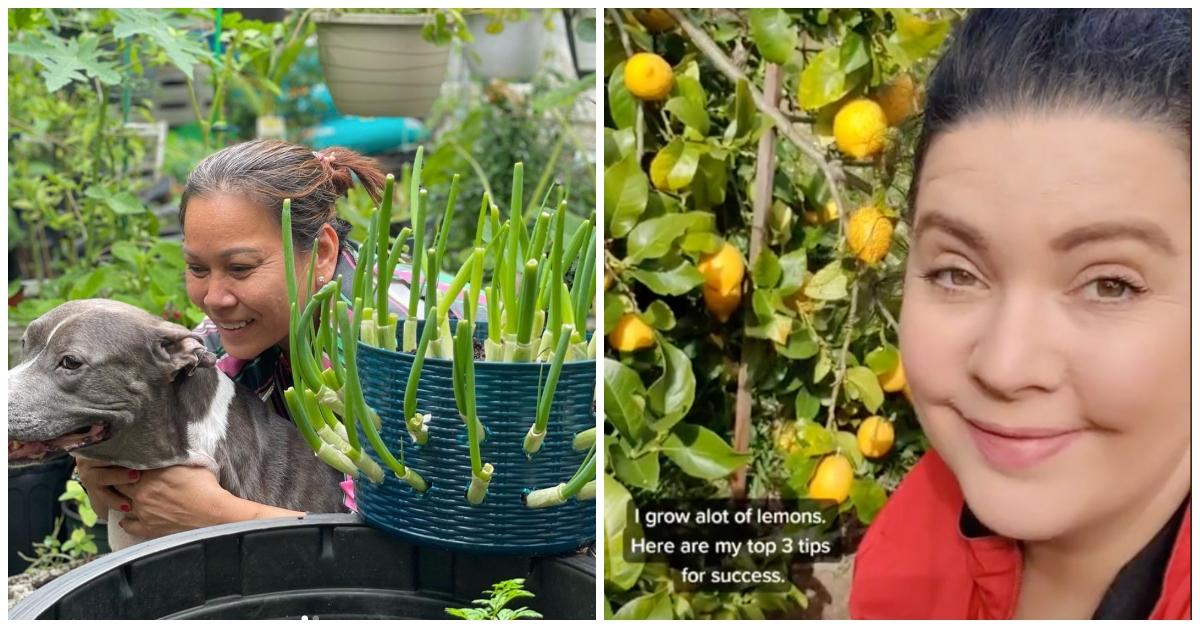 Tuesday, Oct. 12 happens to be National Farmer's Day, which is when we honor those responsible for growing a majority of our nation's produce. And since TikTok has such an extensive farmer community, we're celebrating the annual holiday by highlighting a few of our favorite farmer accounts. Not only do these creators' videos give viewers an inside look into the day-to-day lives of someone in the agricultural industry, but they also provide education on the ins and outs of sustainable farming.
Article continues below advertisement
@smokeyrgreens
Jules, aka @smokeyrgreens, is a longtime organic farmer who hails from Atlanta, Ga. The content in his videos varies tremendously, but whether he's showcasing his bountiful worm compost bin or giving an in-depth tutorial on hand-pollination, he's bound to post something educational and beyond intriguing. And if you happen to be in or around the the Atlanta area, definitely keep a look out for his stand at local farmers markets — he seems to love nothing more than working there on the weekends.
@farmermelody
Melody, who goes by @farmermelody on TikTok, is a 20-year-old regenerative farmer who comes from Washington state. The young PNW farmer frequently gives viewers a daily peek into her exciting life in the agricultural industry, hones in on what it's like to tend to a wide variety of animals, and shows what harvesting a massive vegetable garden really looks like. She's a massive inspiration to every young farmer, and let's face it — her sheep, chickens, pigs, and dogs are beyond adorable.
Article continues below advertisement
@fuller_garden
Papa Fuller (@fuller_garden) is an organic vegetable gardener who lives in Texas. It's unclear if tending to his tomatoes, potatoes, cucumbers, and eggplants is his full-time job or if it's just a hobby, but either way, his garden is incredibly impressive. Many of Fuller's vegetables are grown hydroponically, which means they're grown in water, sand, or gravel instead of soil, to conserve water, and sometimes, he takes videos of the pickling process, which is definitely cool if you're into that.
Article continues below advertisement
@ggthegardeng
Brenda, who goes by @ggthegardengirl on TikTok, is a sustainable cottage gardener who hails all the way from the land down under. On a regular basis, she shows her 376,300 followers how to properly harvest lettuce, protect plants from bad weather, and conserve water while maintaining a healthy garden. She also informs the masses on all the various crops and critters you might find in a typical Australian garden. Her content is super educational, and if anything, her Aussie accent is charming AF.
Article continues below advertisement
@judybaogarden
Judy Bao (@judybaogarden) chronicles the daily life of an avid gardener who has maintained her fruit, vegetable, and flower garden for over 25 years. The account is lovingly run by her daughter, who shows off the incredible plants Judy has managed to grow for almost three decades, throwing in easy DIY projects like how to regrow green onions, and little explainers on various crops like the sugar apple. The account's aesthetic is top-notch, and it'll leave you wishing you were part of the family.