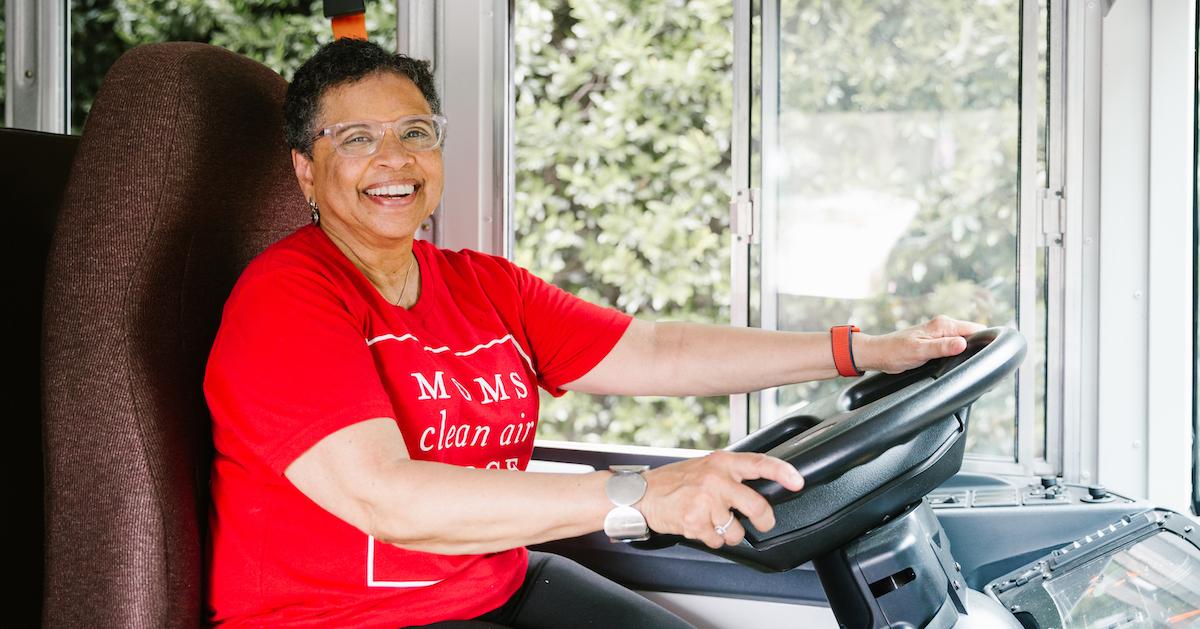 Why Almeta Cooper and Moms Clean Air Force Are Encouraging Parents to Fight Climate Change (Exclusive)
"There is a human connection between climate change and health," says Almeta Cooper, J.D., "and most people, not even physicians, automatically make that connection. "
Recognizing that connection is one of the things that inspired Cooper to join Moms Clean Air Force as the National Manager for Health Equity in early 2021.
Article continues below advertisement
That connection is also what inspired writer Dominique Browning to found Moms Clean Air Force about a decade ago. Once Browning realized "no one was organizing parents to press for political system wide change" on air pollution issues, she teamed up with some of her women colleagues to make Moms Clean Air Force a reality, according to Cooper.
Since its founding, Moms Clean Air Force has grown to have a member network of more than 1.3 million parents and caregivers.
As Cooper tells Green Matters over the phone, Moms Clean Air Force's mission is "to protect clean air and children's health." It has a number of initiatives to reduce air pollution and climate change, and the organization envisions "a safe, stable, and equitable future where all children breathe clean air."
Article continues below advertisement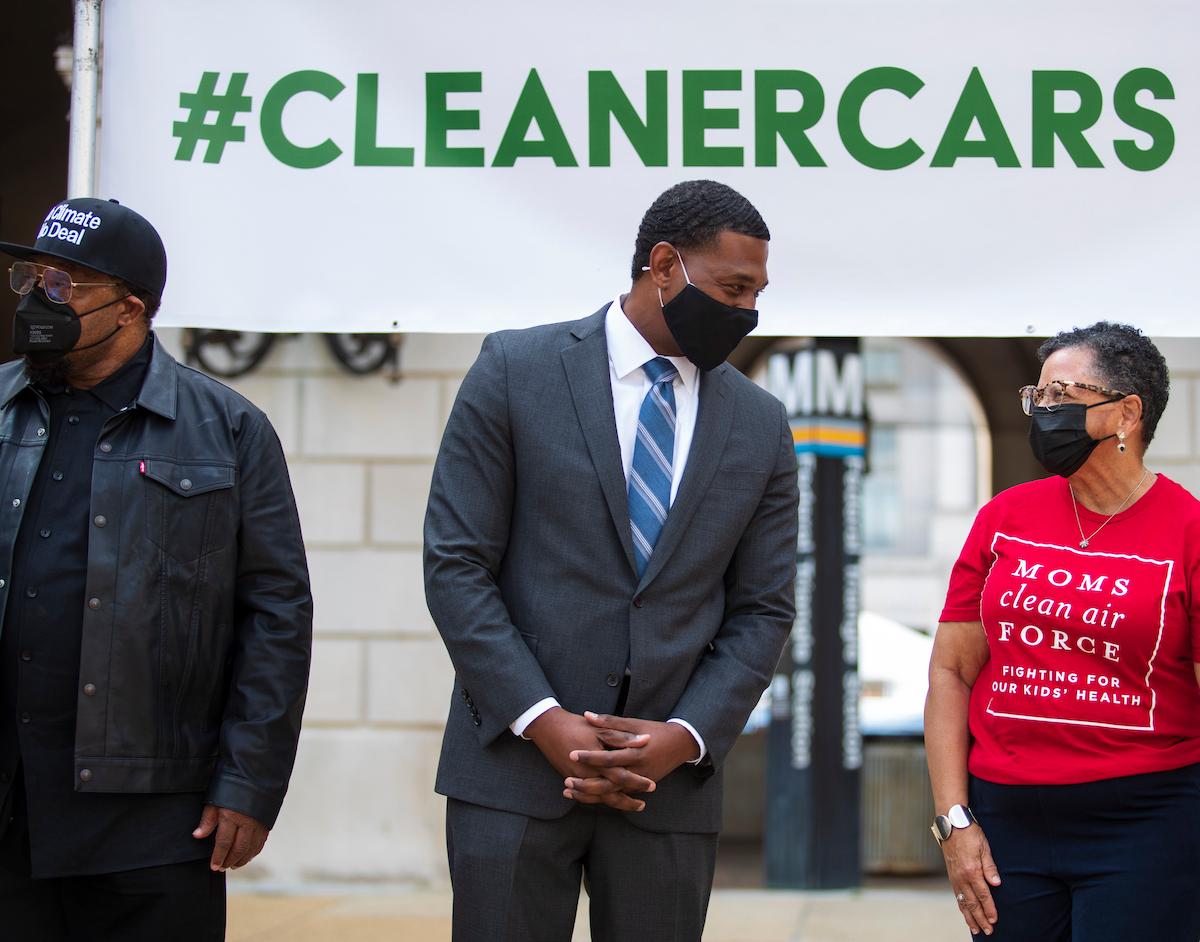 Moms Clean Air Force and Almeta Cooper are fighting for health equity for children.
At Moms Clean Air Force, Cooper works on a number of campaigns that aim to improve health equity for children, especially Black, Brown, and low-income children. She defines health equity as "making health care accessible to everyone according to their needs."
One project Cooper is proud of is a campaign promoting electric school buses. Asthma is one of the leading chronic diseases in children in the U.S., and it's more likely to affect minorities and those living in low-income areas, according to the CDC. As Cooper tells us, the fumes released by vehicles including school buses can directly exacerbate a child's asthma.
Article continues below advertisement
"How many — especially low-income and low-wealth — children, ride buses to school, sit on buses that are idling?" she says. "These diesel fuel buses are just terrible for children."
More than 95 percent of school buses in the U.S. are powered by diesel, as per the Diesel Technology Forum. Exposure to exhaust from a diesel-powered vehicle can cause asthma and other respiratory diseases, and exacerbate existing lung diseases, particularly in vulnerable age groups including children, according to the EPA.
Article continues below advertisement
"Imagine if you were a parent, and now you've got a … code red or code orange day, and your child with asthma — because you have an increased opportunity to have a child with asthma if you have a child of color — can't go to school on the school bus," Cooper explains. "How are they going to get there?"
She explains that this situation forces caregivers to choose between making alternate arrangements for getting their kid to school, or risking their child's health by putting them on the bus. "That's not a decision that you want a parent or caregiver to have to make," she states.
Additionally, Moms Clean Air Force fights for and garners support for relevant legislation, such as the Build Back Better Act, the Baby Food Safety Act, and the Black Maternal Health Act of 2021.
Article continues below advertisement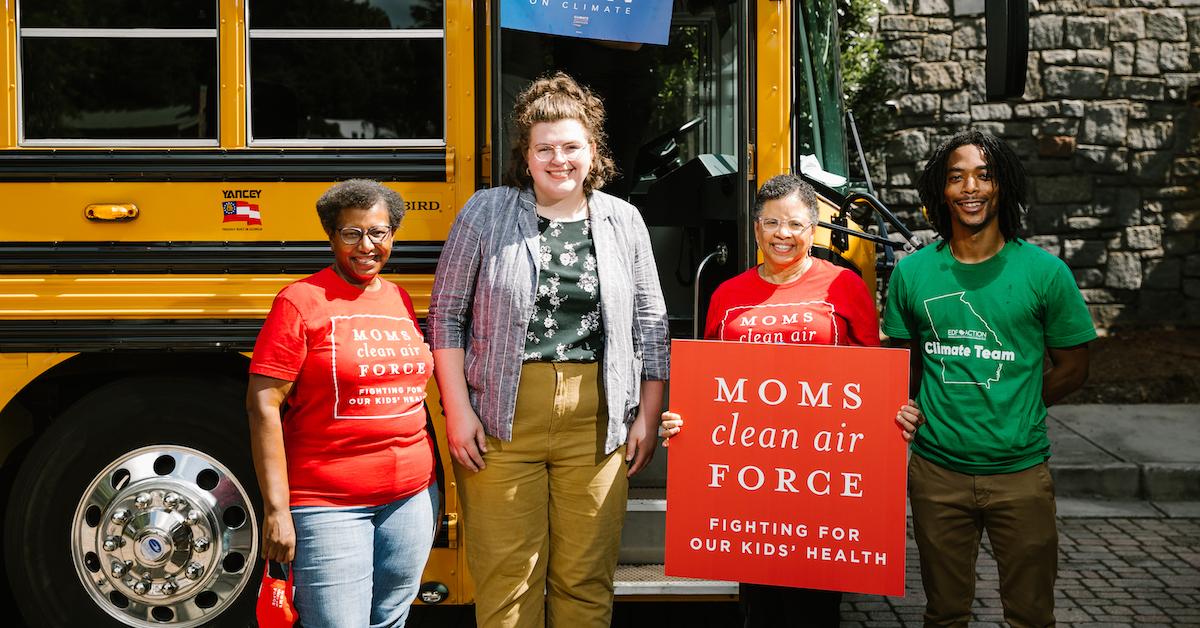 Almeta Cooper has a long history of public service.
For about 30 years, Cooper worked as general counsel for health care organizations, including as Senior Vice President, General Counsel for the Morehouse School of Medicine, and as Director of Health Law in the Office of the General Counsel for the American Medical Association. Being raised by two social workers, Cooper has had a passion for public service instilled in her since she was a child.
Article continues below advertisement
But in 2018, she heard that Moms Clean Air Force had an opening, which would allow her to contribute to her community even more. "My lovely daughter said, 'You know, Mom, you could do this,'" Cooper recalls with a laugh, noting that her daughter's encouragement is what pushed her to go for the job.
"I am particularly interested in helping to make health equity a reality and a possibility, through making information accessible to people," she explains. She believes that this will help people to become "actively engaged in letting others in their community — and their elected officials and policymakers — know what needs to be done to improve the health care status of people in their communities, especially low-income and minority Brown and Black communities."
Article continues below advertisement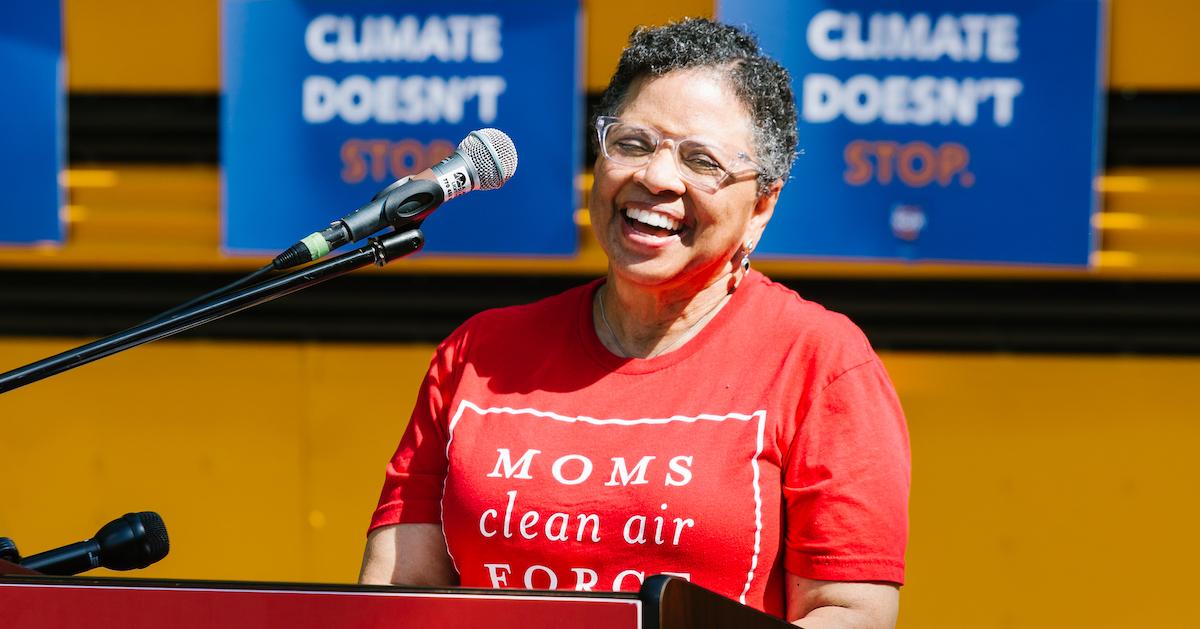 How to get take action and get involved with Moms Clean Air Force:
"The number one thing that Moms is about is action," Cooper says. If you want to get involved in fighting air pollution and climate change in the name of your kids — or simply in the name of future generations — Cooper recommends checking out the Moms Clean Air Force website, where you can join the force.
Article continues below advertisement
All that means is signing up for Moms Clean Air Force's network and newsletters, where you will hear about local events, ways to contact your lawmakers, and more opportunities to get involved. The website is also filled with ways to take action, such as signing petitions; registering to vote; and joining specialized action groups with local chapters, such as EcoMadres and Community Health Equity.
Article continues below advertisement
"In Our Voices: Juneteenth" will showcase what the holiday means to a variety of people.
As for Moms Clean Air Force's upcoming projects, Cooper is particularly excited about the organization's Juneteenth campaign.
"My family's from Texas. So Juneteenth is not new to me," she says. "I've literally been celebrating Juneteenth my entire life."
On Saturday, a day ahead of the June 19 holiday, Moms Clean Air Force will publish a video titled "In Our Voices: Juneteenth" featuring people of all different ages answering the question, "What does Juneteenth mean to you?"
Cooper adds that the video also includes some facts about Juneteenth, "because there are still people who haven't really had an understanding of what Juneteenth is."
"I like to tell people: It's more than strawberry soda and red velvet cake. It really is about equity, equality, and justice," Cooper says. "And that's what makes it so meaningful from a standpoint of people who are involved in health, justice, and environmental justice."
This article has been updated to include a link to Moms Clean Air Force's Juneteenth video.