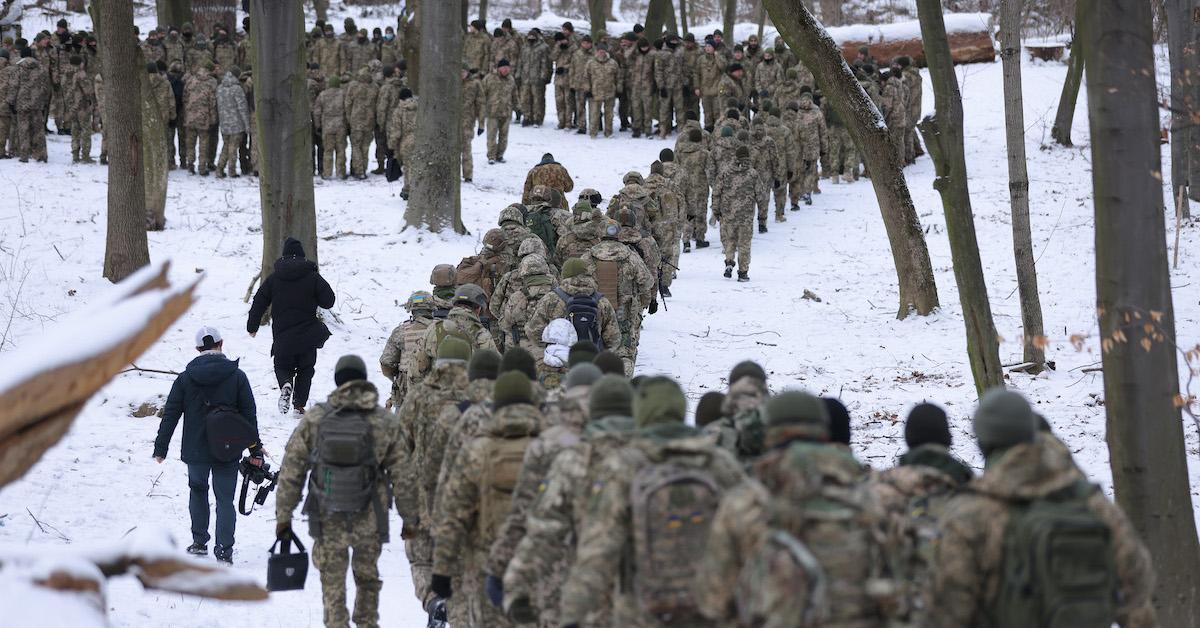 Russia-Ukraine Conflict Is a Stark Reminder of the Military's Impact on Climate Change
In the early hours of Thursday, Feb. 24, the Russian military invaded Ukraine, with Russian ​​President Vladimir Putin essentially initiating a war on the Eastern European country. World leaders including President Biden and UN Secretary-General António Guterres have condemned the attacks, and are urging Putin to end this conflict and withdraw Russian troops from Ukraine.
Article continues below advertisement
On top of all the human suffering and death that military attacks bring, this invasion is a stark reminder of the ways military action hurts the planet. Keep reading for the basics on the relationship between the military and climate change, as well as a look into the steadily rising gas prices as a result of the Russia-Ukraine conflict, which highlights how our reliance on fossil fuels is unsustainable.
Article continues below advertisement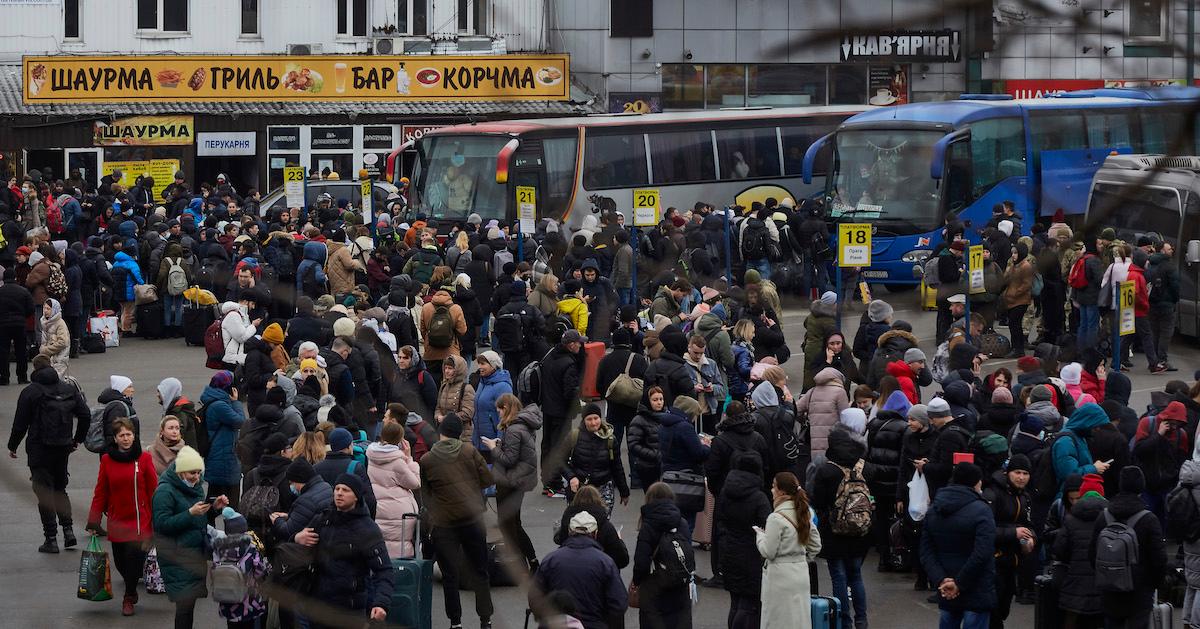 How the military affects climate change:
The military affects climate change in a number of other ways. A 2019 study by Lancaster University and Durham University found the U.S. military to be "one of the largest climate polluters in history," reporting that the U.S. military uses more liquid fossil fuels and emits more CO2e (carbon-dioxide equivalent) than most of the world's entire countries do. The study added that if the U.S. military were a country, it would be No. 47 on the list of top GHG-emitting nations, based on fuel usage.
Article continues below advertisement
As a country, the U.S. is already No. 2 on the list of CO2 emissions by country — with China in the No. 1 spot, India at No. 3, and Russia at No. 4, as per Worldometer.
According to the Conflict and Environment Observatory (CEOBS), an organization that aims to educate the public on the environmental and humanitarian consequences of the military, one of the primary drivers of military energy use is fuel use. This includes energy used at military bases, as well as fuel used to power military equipment and transportation vessels.
That said, based on CEOBS's research into the U.K. and European Union's militaries, the majority of those militaries' emissions actually come from military equipment supply chains (including mining for materials, production, use, and disposal). Equipment ranges from guns to tanks to aircrafts.
Article continues below advertisement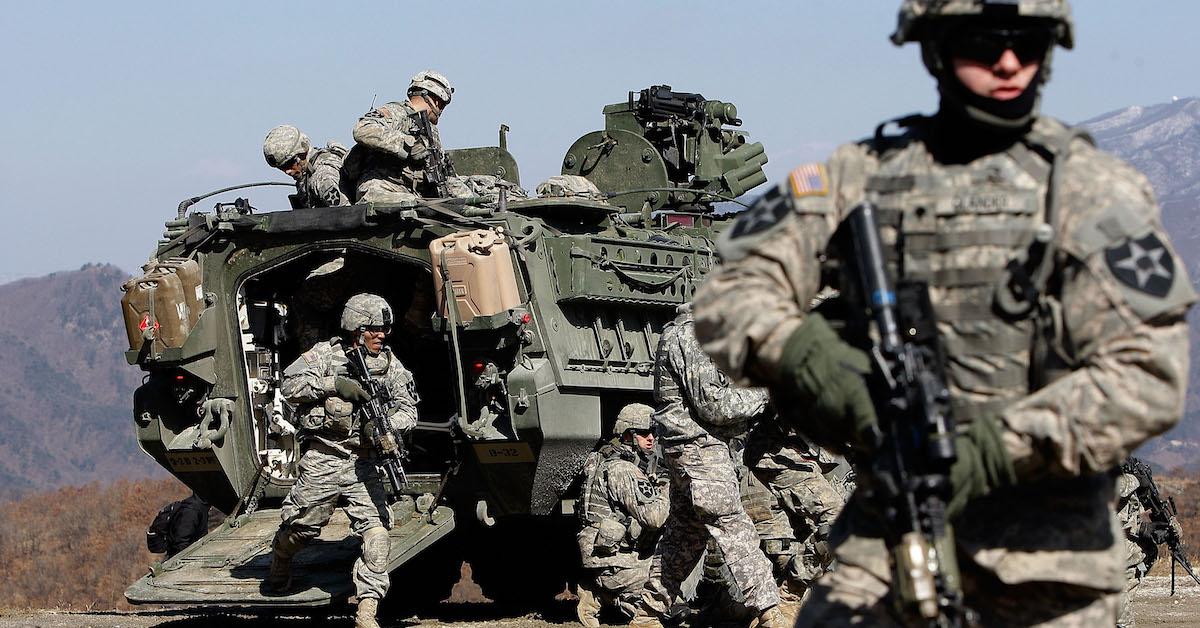 Article continues below advertisement
These are just a few examples of the way the military hurts the environment and drives climate change. Not only would a war-free world be a more peaceful place, but it would also have a cleaner environment, a less severe climate crisis, and less public health issues, as many are exacerbated by pollution and emissions.
Russia's invasion of Ukraine is raising global gas prices.
As Russia's attacks unfolded on Thursday, U.K. global crude oil prices (as set by Brent crude) soared to more than $105 USD per barrel — the most they have cost in 7.5 years, according to The Guardian. Gas prices have been increasing over the past few weeks as the political conflict ramped up, as per The New York Times.
Article continues below advertisement
Article continues below advertisement
President Biden stated that he is working to prevent gas prices from rising too much in the U.S. "My administration is using every tool at our disposal to protect American businesses and consumers from rising prices at the pump," Biden said, as per USA Today.
This horrifying international conflict is just another reason why humanity must cut its reliance on nonrenewable resources such as gas and oil.
Green Matters' new book, Green Living, is the perfect guide to living an eco-friendly lifestyle for people at every stage of the process. You can order Green Living here.