Climate Envoy John Kerry's History of Working to Protect the Planet
What is John Kerry's history with climate activism? What to know about President Joe Biden's 2021 Climate Envoy, his past positions, and more.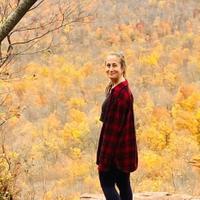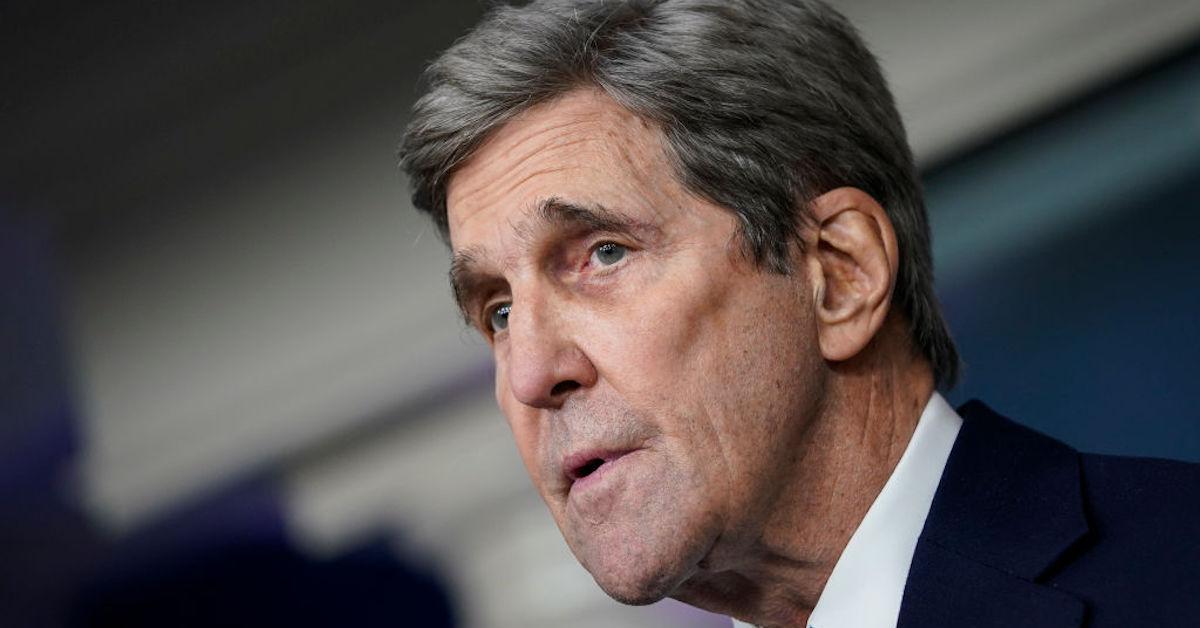 Long before Joe Biden was officially elected, the now-POTUS had teased various plans to appoint some sort of special Climate Envoy — and his pick ultimately happened to be former U.S. Secretary of State, John Kerry. The 77-year-old Colorado native has been involved in climate activism for years, so many agreed that he would be perfect for the role.
Article continues below advertisement
Keep reading for more on John Kerry's history with climate activism, his current role in the U.S. government, and more. Needless to say, he's (hopefully) going to play a pivotal role in curbing climate change within the next four years.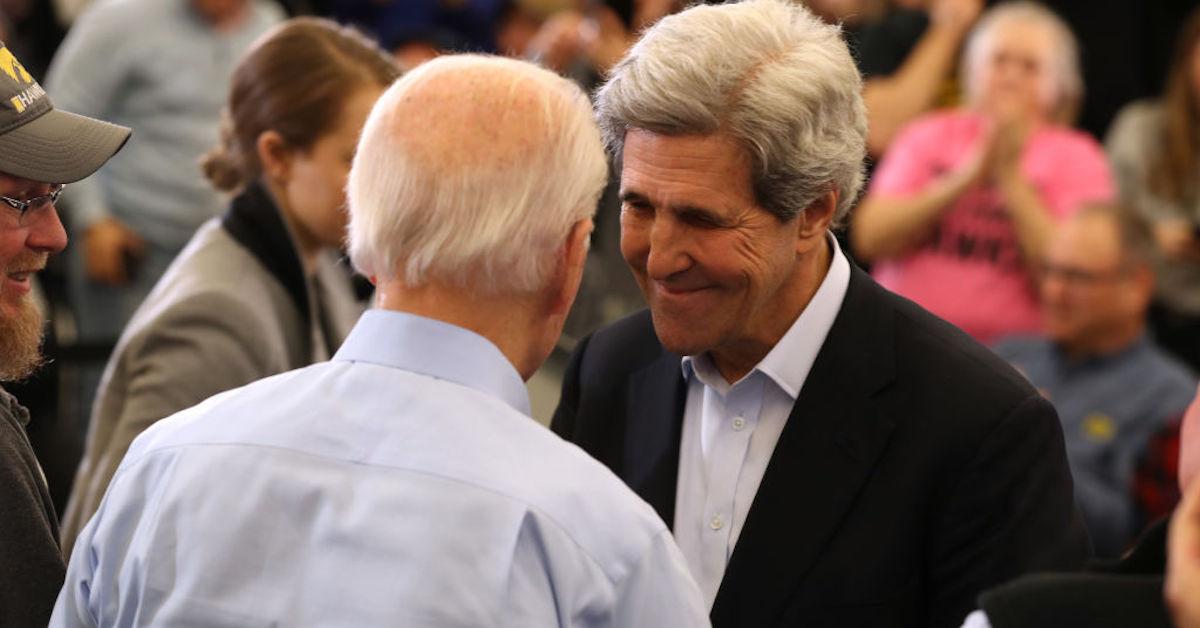 Article continues below advertisement
Who is John Kerry?
After graduating from Yale and reluctantly serving in the Vietnam War, as per Britannica, Kerry was hired as Middlesex, Mass.'s assistant district attorney after graduating from Boston College Law School. He went on to practice private law, before getting elected as lieutenant governor of Massachusetts, and then to the U.S. Senate in 1984, where he was reelected three times. He vouched for campaign finance reform, investing more in public education, and lowering the wealth disparity.
In 2004, Kerry was the Democratic nominee in the U.S. Presidential election. In his campaign, Kerry advocated for reducing joblessness, increasing health care access, and rolling back George H. W. Bush's tax cuts, but he ended up losing to George W. Bush. In 2012, he succeeded Hillary Clinton as secretary of state, serving in the role until Barack Obama left the White House in 2017. In November 2020, he was elected as Biden's special presidential envoy for climate.
Article continues below advertisement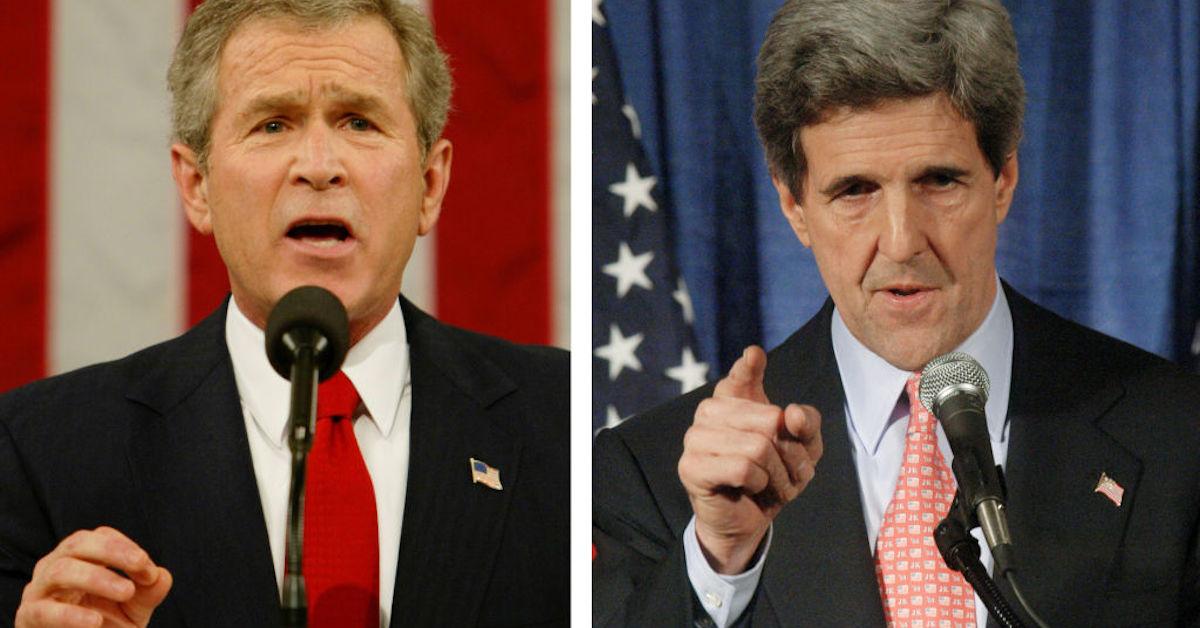 So, what is John Kerry's history with climate activism?
Kerry has had an extensive history with climate activism. Since 1985, his voting record shows that he has almost always voted in the name of the environment. In 1992, according to The Guardian, he attended the first Rio Earth summit, and in 2007, he wrote This Moment on Earth: Today's New Environmentalists and Their Vision for the Future alongside his wife, Teresa Heinz Kerry, which detailed society's need to work together and find viable solutions to curb global warming.
Article continues below advertisement
During Barack Obama's presidency, as secretary of state, Kerry helped negotiate the Paris Climate Agreement, encouraging over 200 countries to take action, as per The New York Times. In 2019, he and John Kasich started World War Zero, an organization that brings together politicians and scientists to tackle environmental issues that affect marginalized groups nationwide. Together, the group looks for solutions for unclean water, air pollution, and more, to make planet Earth an all-around safer place.
As of 2021, Kerry is working as President Biden's "Climate Czar" or Special Presidential Envoy for Climate. According to The BBC, Kerry recently spoke in London, urging the top 20 polluting nations, which contribute to 81 percent of the planet's emissions, to continue reducing their impact.
"China, the U.S., Russia, India, the EU, Korea, Japan and others all have to be part of this effort," he said, according to The BBC. "20 countries. 81 percent of the emissions."
Article continues below advertisement
Kerry's history with climate activism clearly prepared him for his current position — hopefully his work will make a difference in saving our planet.