Jane Fonda on How Civil Disobedience Can "Align Your Body With Your Deepest Values"
Jane Fonda opened up to Elle about Fire Drill Fridays, civil disobedience, and more.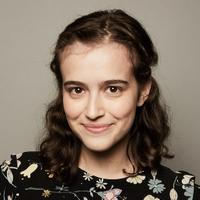 The fashion industry is famously unsustainable —, slowly but surely, designers and fashion editors are making small steps to change that. For example, every spring, various fashion magazines around the world dedicate an issue to the planet in honor of Earth Day. This April, Elle is publishing its second annual Conservation Issue, and profiling four notable women who are working for climate justice. One of the four women — and the cover model of the issue — is Jane Fonda.
Article continues below advertisement
In her cover interview, the legendary actress and activist opened up about her Fire Drill Fridays movement, the benefit of being an octogenarian in the climate fight, and the empowering, out-of-body feelings she gets when engaging in civil disobedience.
Article continues below advertisement
This past fall, Fonda moved to Washington, D.C. to start Fire Drill Fridays, a weekly protest in front of the Capitol, demanding political leaders do something about the climate crisis. "When you're famous, you have this incredible potential platform, but how do you use it?" Fonda recalled wondering in September, as she told Elle. "I have to put myself on the line," she realized — so she made Fire Drill Fridays happen.
It's rare for an 82-year-old to suddenly pick up and move across the country to start a new chapter, but Fonda doesn't want to waste the power she holds to inspire others to follow her fight — not only because of her fame, but also because of her age.
Article continues below advertisement
"I'm 82, which is very useful because people say, 'Well, gosh, if she can do it, I can do it, too,'" Fonda told Elle.
Not only has Fonda inspired activists to protest with her every week in D.C. (and later LA so she could film Grace and Frankie), but she has also rallied other celebrities to fight alongside her. At Fire Drill Fridays, she has gotten arrested multiple times alongside famous friends including Ted Danson, Martin Sheen, Joaquin Phoenix, Catherine Keener, Rosanna Arquette, Sally Field, Sam Waterston, and Diane Lane.
Article continues below advertisement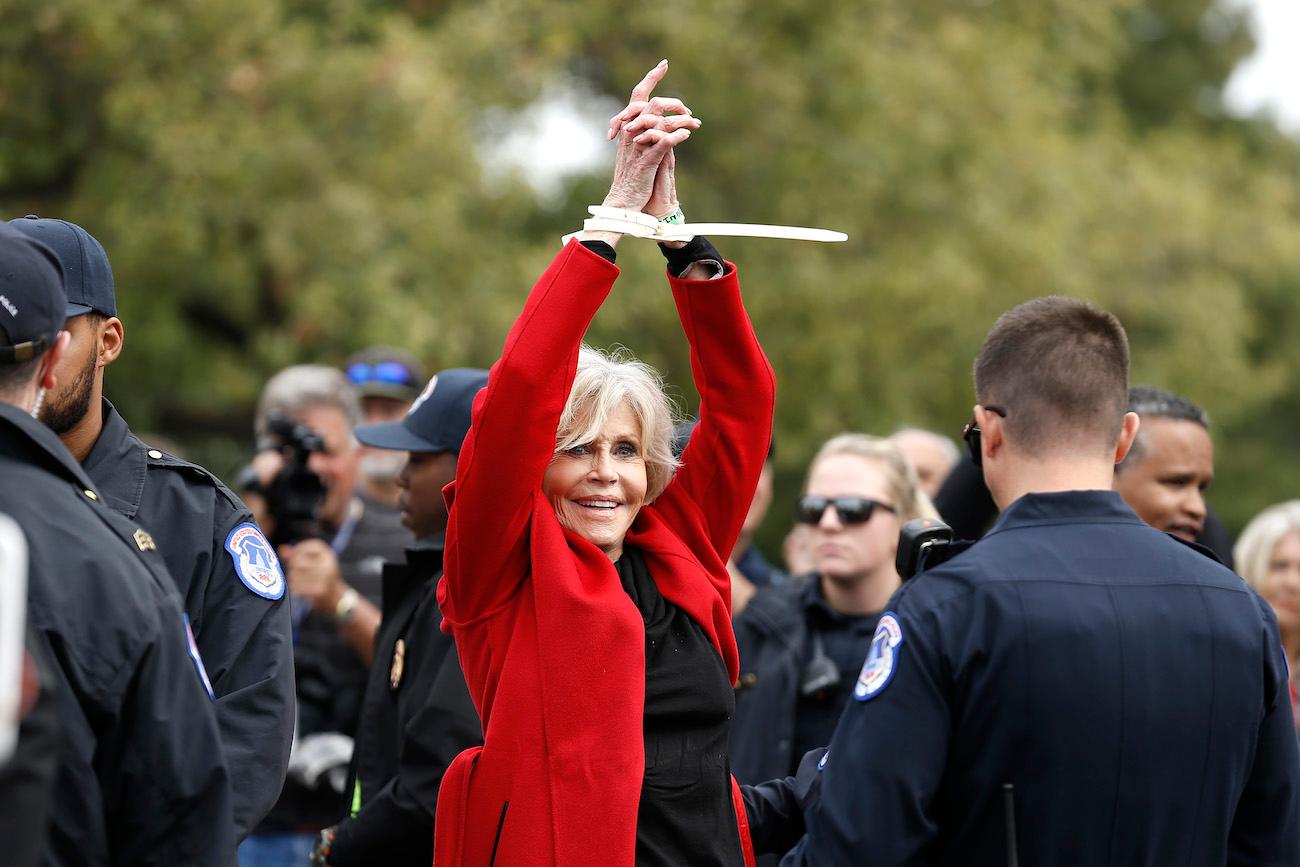 And Fonda has no plans to stop anytime soon. With people all over the world observing social distancing measures because of COVID-19, Fire Drill Fridays recently relocated to Zoom. Anyone with an internet connection can join Fonda and various special guests digitally by tuning into the video call every Friday at 11 a.m. PT.
Article continues below advertisement
And it's no surprise that Fonda is keeping the protests alive amidst the novel coronavirus outbreak, considering how passionate she feels about civil disobedience. In fact, Fonda has found peaceful protests to be a euphoric experience.
"It's very hard in life to find a way to align your body with your deepest values, and that's what civil disobedience can do," Fonda told Elle. "Even though you're being handcuffed and put in a situation where you have absolutely no control, it's like stepping in to yourself. I have chosen to put myself in this position where I lose all power because of something I believe in. And it's incredible."
Article continues below advertisement
In addition to Fonda, Elle profiled three other women for the Conservation Issue: Riverdale's Madelaine Petsch, who talked about her passion for being vegan, and how she hopes to inspire others to embrace veganism as well; Rosario Dawson, who opened up about her lifelong passion for protecting the environment and her desire to do even more; and the singer Grimes, who shared some of her ideas for making the fashion industry more sustainable, and discussed how becoming a mother (she is expecting her first child with boyfriend Elon Musk) makes her want to better the planet for her future child.