Is Microfiber Plastic? Here Are the Facts on Microfiber's Sustainability
Microfiber fabrics are made from plastic, and they shed microplastics — here's everything you need to know about microfiber.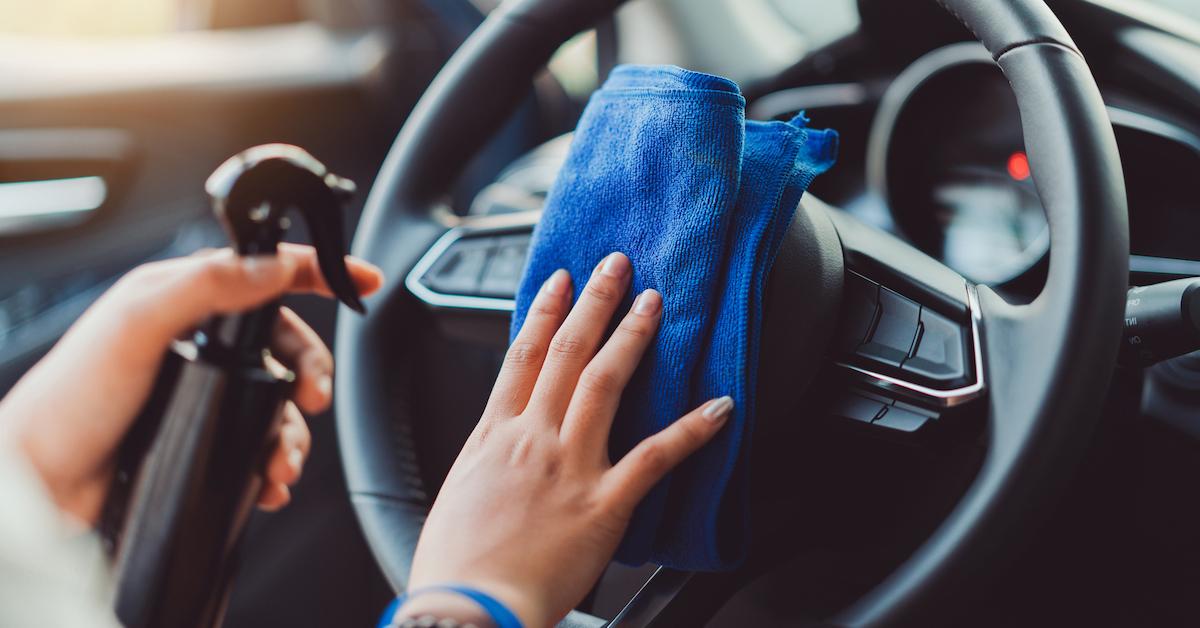 Move over tie-dye sweat suits! Microfiber towels are having a moment. However, like the fast fashion industry churning out cheap tie-dye sweatpants, microfibers might actually be harmful for the environment despite some green positioning that applauds their sustainability.
Sure, microfiber towels are reusable – and in many cases, made from recycled materials – but even so, microfiber seems to be a tried and true case of greenwashing. After all, what it's really made out of is plastic derived from crude oil or natural gas.
Article continues below advertisement
In comparison to some truly sustainable paper towel alternatives like reusable bamboo un-paper towels or reusable cotton cloths, microfiber towels get an A for reusability, but in most other categories, a hard F. For starters, microfibers are not recyclable. On top of that, every time you wash a microfiber cloth, you're likely introducing microplastics into the water and subsequently, the environment. If microfiber towels or clothes are made from recycled plastics, then they are certainly a better option than those that use virgin materials. But even still, the fact of the matter is: There are more sustainable alternatives out there.
Not sure where you stand on microfibers? Keep reading for everything about microfiber.
Is microfiber made of plastic?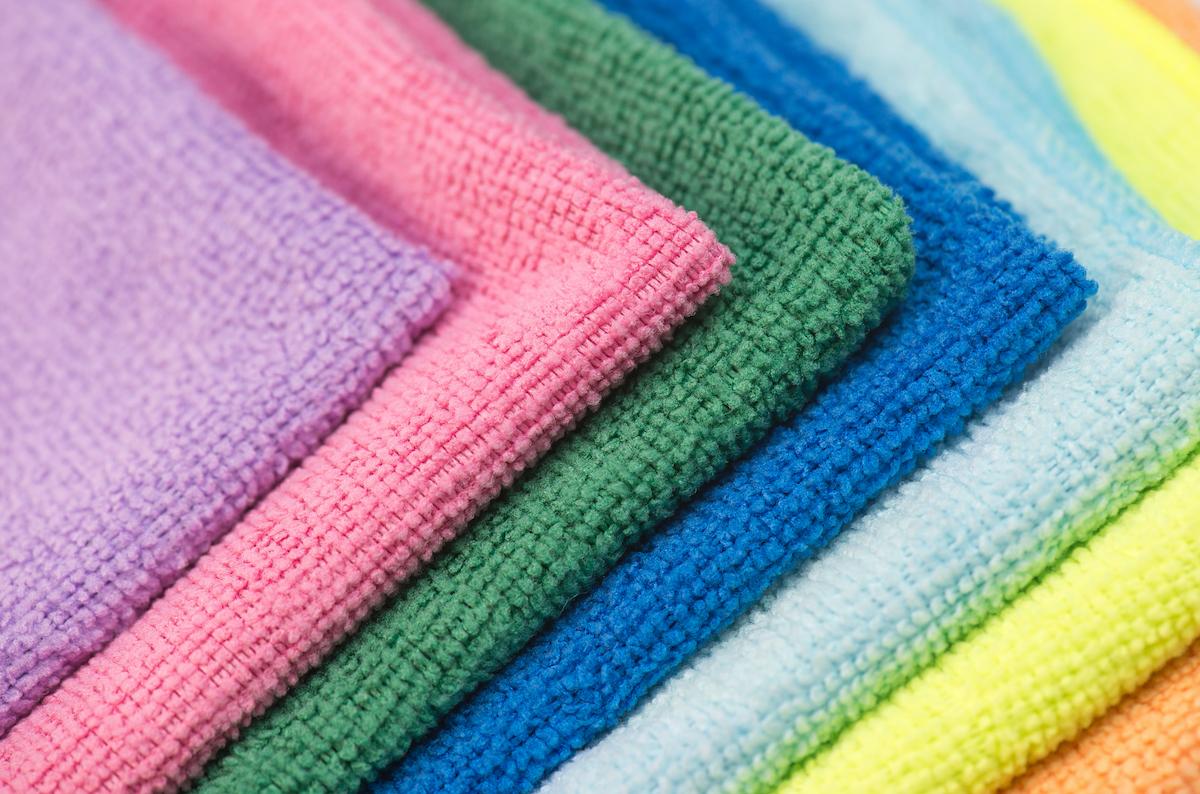 It might be super soft to the touch, but the reality is that microfiber fabric is made out of plastic.
"Natural gas is used to create plastics that are spun into fibers and weaved into a cloth that has really great properties for doing things like picking up dust and dirt," Shelie Miller, associate professor in the School for Environment and Sustainability at the University of Michigan, told The Kitchn. "Sometimes they are made of recycled plastics, but other times they're made from totally virgin materials."
Article continues below advertisement
Technically, microfiber is in the category of microplastics, which constitute any plastic debris less than five millimeters long. Your microfiber cloth or towel might be bigger than five millimeters long, but the actual fibers that make up the cloth or towel are what are dangerous.
What are microfiber cloths made of?
Microfiber cloths are made of plastic fibers derived from crude oil or natural gas.
These fragments may be tiny, but they cause harm to our ecosystem, as marine life swallows them, causing injury or death. But microplastics aren't only dangerous because they end up in the bellies of fish (and then eventually, our own bellies). Microplastics are also notoriously hard to get rid of; as in, they don't break down so easily.
Article continues below advertisement
"The concern I have is that it can be produced out of PET material – polyethylene or polypropylene material – both of which are technically recyclable, but in its application and use it's not recyclable… [Microplastics] ruin the batch of plastics when you have an immature plastic melt where some of it is melting at a certain temperature and some is not," Bob Gedert, president of National Recycling Coalition, explained to The Kitchn. "You get a clump; it's not a pure, homogeneous mixture of liquid plastic, and therefore, it's not a plastic that can be regenerated into a new product."
Is microfiber eco-friendly?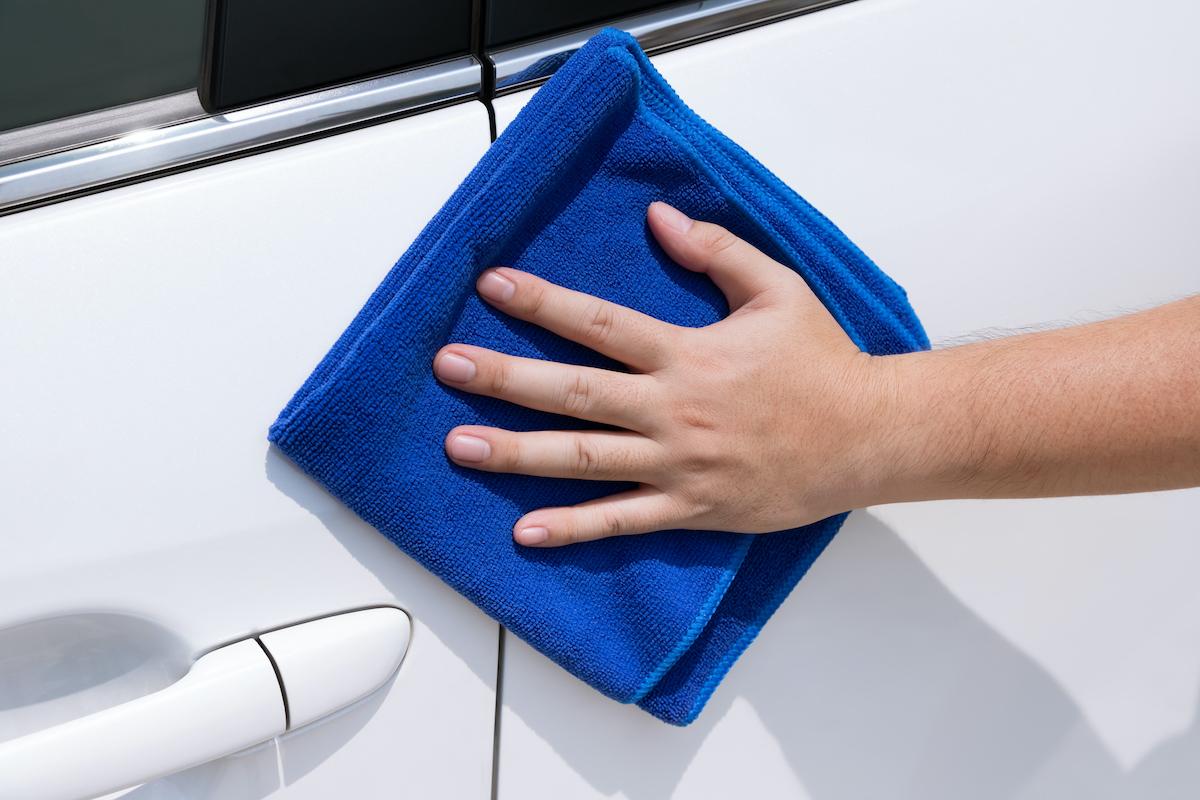 Not really. As with most sustainability scenarios, this is a complicated answer, but the short answer is that microfiber is not made nor broken down in an eco-friendly way.
Clothes can be made out of microfiber, but these pieces of clothing pose the same risk as cloths or towels. When laundered, clothes made from microfiber leak microplastics into the washing machine water; this water inevitably makes its way into local waterways and it brings these dangerous microplastics along with it. In the environment, these microplastics can harm animals, cause pollution, and leach out dangerous chemicals.
Article continues below advertisement
Microfibers don't just shed off of microfiber clothes and cloths, however. They shed from other textiles – including rugs and carpeting – and even cigarette butts, according to the Plastic Ocean Project. However, the reuse of microfiber – especially microfiber cloths and towels – is certainly sustainable in some cases, as it cuts back on the use of single-use paper towels.
But if the material itself is made from fossil fuels and then turns into microplastics, causing it to be very difficult to break down, how eco-friendly could microfiber really be?
What is microfiber pollution?
Microfiber pollution refers to the pieces of plastic – called microplastics – that shed off our textiles usually in the laundry, later to emerge in marine and freshwater environments. These microplastics then cause pollution, as well as injury and death to local wildlife and marine life.
Article continues below advertisement
Microfibers aren't just escaping through our laundry. Microfibers attach themselves to dust and float around, invisible, in the air. Essentially, we're constantly surrounded by microfibers, so it's not only our waterways we have to worry about.
What fabrics have microfibers?
Now that you're more up to speed on microfibers, you might want to avoid microfiber fabrics if possible. Certain items like microfiber cloths and towels are easy to avoid. Just don't buy those. Or reuse the ones you already have for a long time (taking care to wash them sparingly).
But plenty of other synthetic materials and textiles that don't boast the words "microfiber" right on the label also have microfibers in them. Some of the more common fabrics include polyester, polypropylene, and polyamide. Polyamide includes nylon, Nomex, Kevlar, and trogamide. Other areas where microfibers may be hiding include any synthetic apparel, upholstery, or industrial filters that are woven or knit. Consider washing any microfiber or synthetic fabrics with a Cora Ball, wash bag, or microfiber filter, which will catch microfibers before they escape through your pipes.