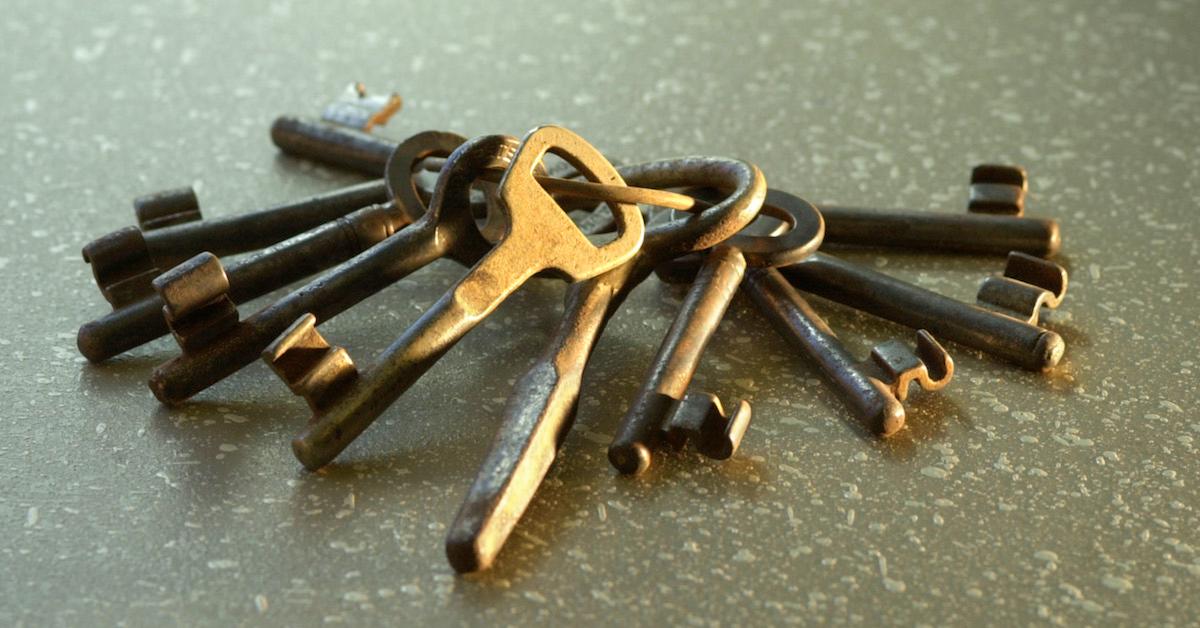 Have Extra Keys? Here's the Easiest Way to Recycle Them
Keys are a ubiquitous but necessary tool for modern living, but how do you recycle them once they've outlived their usefulness?
If you're moving house, changing jobs, or if, like so many of us, you just have far too many old, unidentified keys on your keychain, you might be wondering what you're supposed to do with all them? Tiny as they are, keys tend to pile up for this reason. Believe it or not, keys are actually pretty recyclable compared to other necessary, everyday items. They can also be used to help people in need. But how does one recycle keys, and how can something so benign be so beneficial?
Article continues below advertisement
How to recycle keys:
Since most traditional keys are made of metal, they are considered scrap metal, and can be melted down and reused as new metal. According to Conserve Energy Future, old metal keys can typically be recycled at your local recycling center or dumped into your curbside metal recycling bin. The only thing that you'll have to do is ensure that you remove any plastic or rubber key indicators you might have on the keys before you go dumping them into the bin. Because keys are small, to ensure that they really get recycled, you can place them in an aluminum can and squash it closed before dropping in your recycling bin.
To make sure this is OK where you live, we recommend checking out Earth911's Where to Recycle guide for keys — just type in keys and your zip code, and the rules for your city or town should come up. You can also visit your municipality's sanitation website to make sure it's OK to recycle scrap metal curbside or at your recycling center. If not, Earth911 should hopefully give you a few other local places that accept scrap metal recycling.
Article continues below advertisement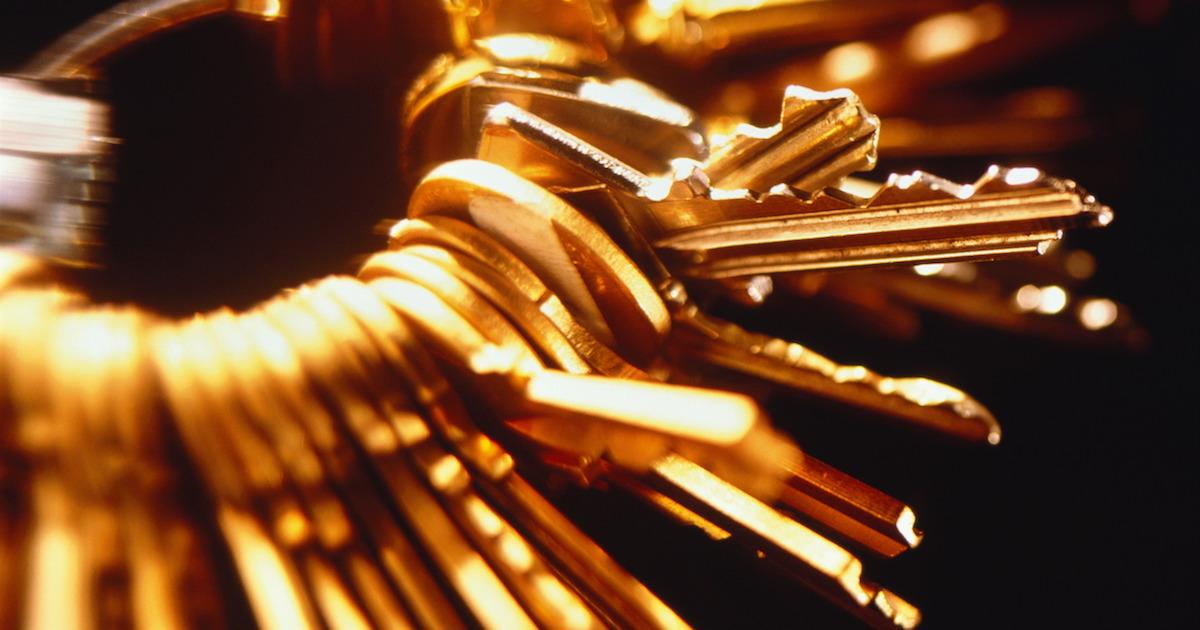 Keys used to be made of different materials.
According to Recyclenation, keys can trace their history all the way back to Ancient Egypt. These primitive keys and the locking mechanisms that necessitated them were made of wood, another highly recyclable material, though it was much easier to break. The technology was improved when the Romans got ahold of it, however. They started making keys out of metal, which proved to be much more durable.
Article continues below advertisement
Bronze and iron were popular materials up until the invention of the flat key in the 1800s. Not only were these keys easier to replicate, they were also far easier to craft and carry. Most modern keys are made of brass, aluminum, or nickel silver. Smart keys, those which have electronic chips in them for cars, are the newest bit of this technology, but most of these cannot be recycled because they tend to be a mix of metal and plastic parts.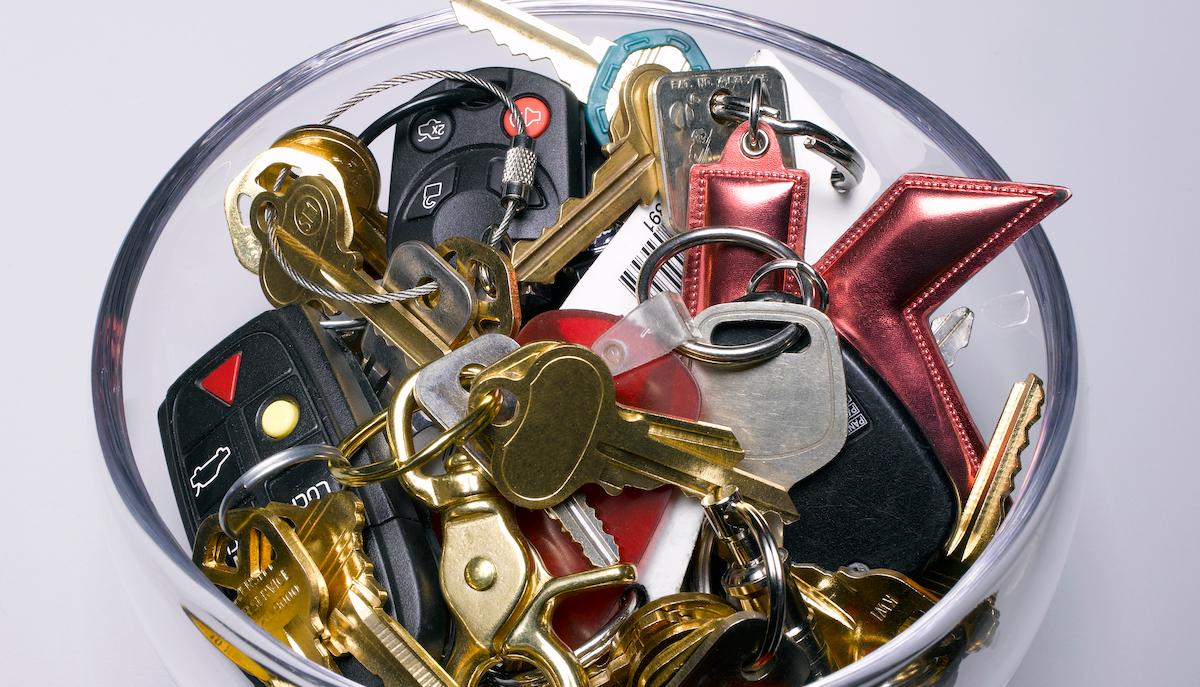 Article continues below advertisement
You can donate your old keys to help others.
Did you know that your old keys could be used to help someone else? According to Live Green, certain charitable organizations can use those keys to help low-income families. Keys for Kids is a Christian organization for children in need, while Keys for Hope collects and recycles unwanted keys and key fobs so that the funds can be used to stock local food pantries.
Make artwork with your keys.
If you've got an artistic streak in you, a bunch of old, forgotten keys could help you... key into your next medium. Seriously though, plenty of artists have found new and creative uses for old or stylish-looking keys. Obviously, brass skeleton keys are the most aesthetically pleasing, but even a few modern-looking keys can be welded, bent, or otherwise melted to make really interesting jewelry, charms, or sculptures. One example would be to attach some old keys and feathers to the wall to recreate the winged keys from Harry Potter and the Sorcerer's Stone.