Can You Recycle Rubber Bands? Here's What to Do With Your Old Ones
Rubber bands seem almost destined to become trash, but recycling can help them bounce back in a number of different ways.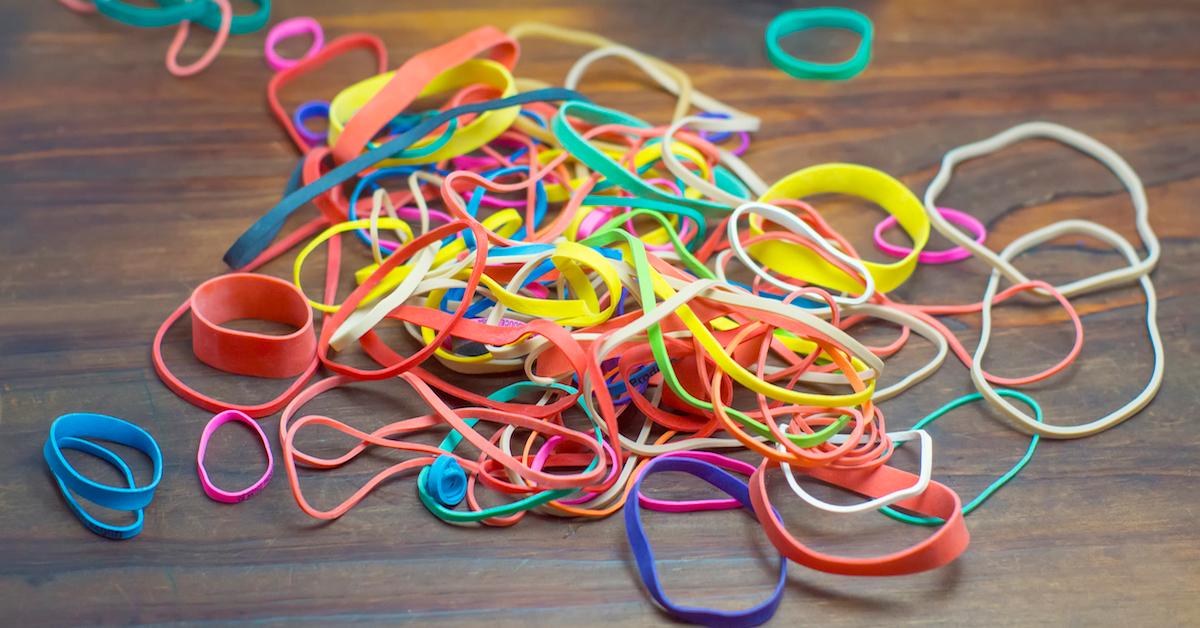 Rubber bands are used to wrap everything from stacks of mail to $100 bills. They can be whipped at classmates across the room, or used as a hair accessory. Many rubber bands can be reused several times over, but what happens to them once they've cracked under pressure? Are rubber bands recyclable? Are they even made of rubber? Keep reading for more on how to recycle this everyday item.
Article continues below advertisement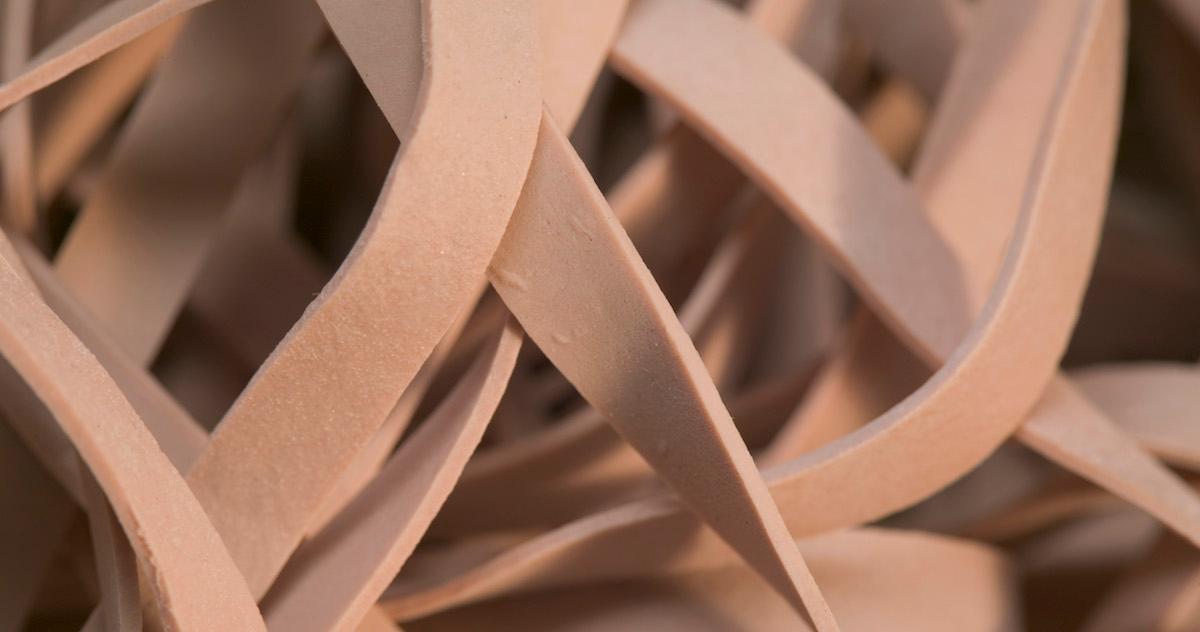 Are rubber bands actually made of rubber?
According to Public Lab, rubber bands actually aren't composed of 100 percent natural rubber — they're generally made from a mix of natural and synthetic materials. Synthetic rubber is usually made with ethylene propylene diene monomer (EPDM), which is added to make the bands more durable and resistant to UV and oxidation. Unfortunately, though, making stronger rubber bands does not make them any more eco-friendly.
Article continues below advertisement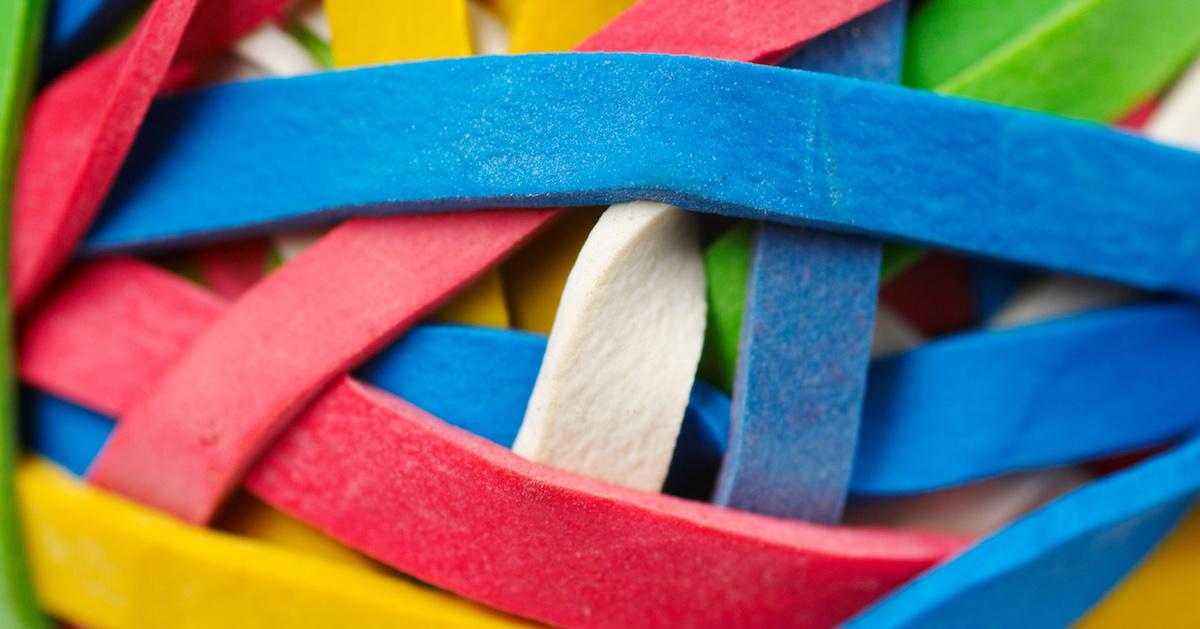 Are rubber bands recyclable? Are they compostable?
Recycling 100 percent natural rubber has never been easy — it requires a specific process, but it's do-able. As previously mentioned, though, most rubber bands aren't actually made of rubber, and therefore, most of them aren't recyclable. Because of the synthetic materials used in the production process, and because they're so small, rubber bands can easily get caught in the machinery used to separate the materials.
Article continues below advertisement
Likewise, 100 percent rubber is compostable, as it comes from the sap of the rubber tree, but rubber bands are completely different. Composted rubber bands are likely to sit in the bottom of your compost bin for a very long time before decomposing into anything useful. As many rubber bands aren't made of natural rubber, some could sit in your compost bin for decades before breaking down.
According to DMPG Wholesale, natural rubber bands are a compostable option, made from organic rubber and trace amounts of resin, protein, sugar, and mineral matter. They are a more sustainable option than the synthetic ones — you just need to find retailers that carry them.
Article continues below advertisement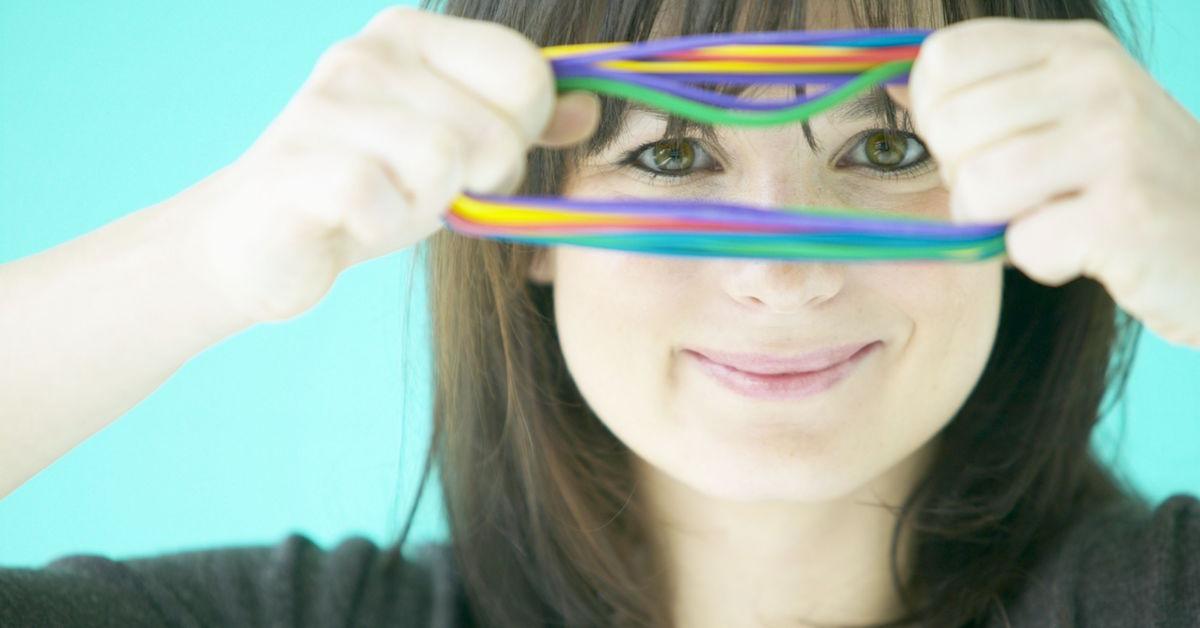 Can rubber bands be repurposed?
Ultimately, the best way to recycle rubber bands is to simply repurpose them for other uses. They can be used to reseal chips or cereal bags. You could use them to tie up phone chargers, headphones, hair, or other extraneous and otherwise unmanageable cords. They can also be put to use in your home office. If you want something more fun to do with them, consider making a rubber band ball or a piece of artwork.
Can old rubber bands be donated?
If you find yourself having far too many rubber bands at home, you could always donate them to a school. Schools are constantly in need of supplies and many will take new or used donations of such things. You can either drop them off at the front office or check your local area for school supply drives and initiatives. We wouldn't recommend you send them in with your kids, though — the temptation to flick them at their friends will be too great to overcome.