How to Order Vegan at Domino's
At first glance, pizza doesn't seem like the best choice for a vegan diet, but as this lifestyle becomes more widespread, popular chains like Domino's are starting to hop on the bandwagon.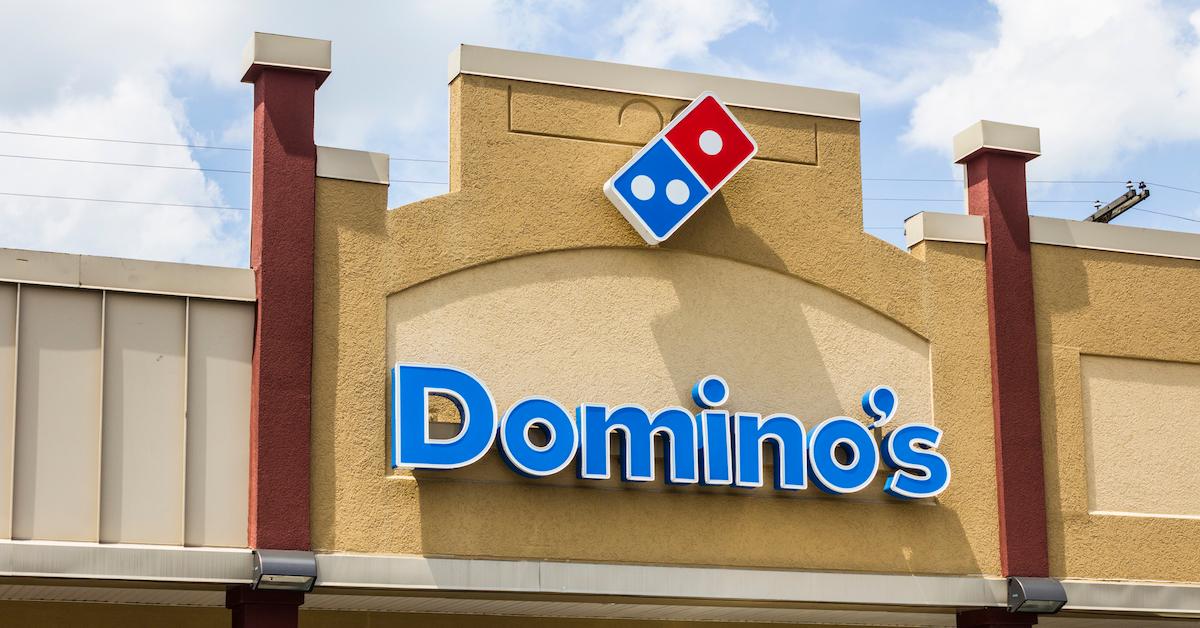 Many people will claim that pizza isn't the same without cheese, but this couldn't be further from the truth. Pizza comes in many forms and nearly all of them are delicious. Pizza parlors have been serving cheeseless slices to lactose-intolerant patrons for many years, and there are plenty of fast-food pizza places that cater to those with discerning or specialized diets. As surprising as it sounds, Domino's is one of them.
Article continues below advertisement
Domino's has always been at the forefront of customizability. Its easy-to-use website allows you to build your own pizzas, pasta, and sandwiches by specifying which toppings you want to be omitted and which you'd like to add. In this way, Domino's actually presents many more options for those on a vegan diet than its competitors.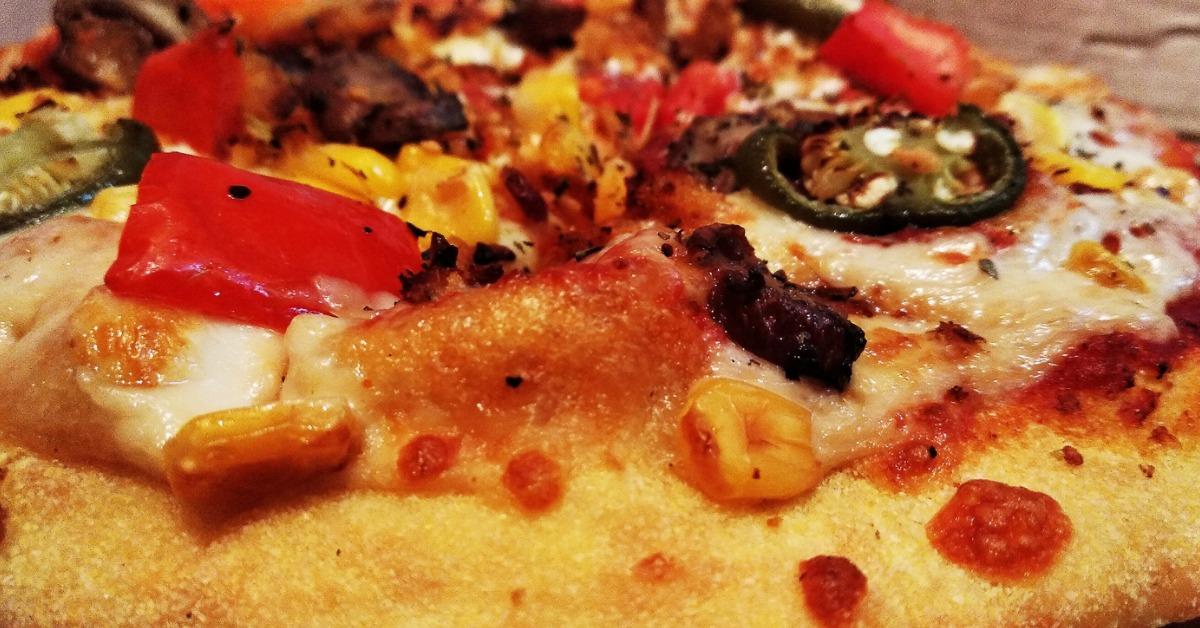 Article continues below advertisement
What are some vegan entrees to order at Domino's?
Domino's offers vegan-friendly pizza, pasta, sandwich, and of course salad options, provided that you know what menu items are vegan and which are not. Many of the restaurant's toppings, including black or green olives, green or banana peppers, pepperoncini, pineapple, spinach, tomatoes, garlic, onion, and mushrooms, are all completely vegan. Frankly, you'll hardly notice the cheese is missing if it's piled high with sauce and veggies.
Domino's also has a thin crust option, which is inherently vegan and opens up a wealth of possibilities for those vegans who want to order alongside their friends and don't feel like saying "just a salad for me, thanks." The chain's bread and penne pasta are also vegan, so sandwich and pasta options are there to choose, as well.
Article continues below advertisement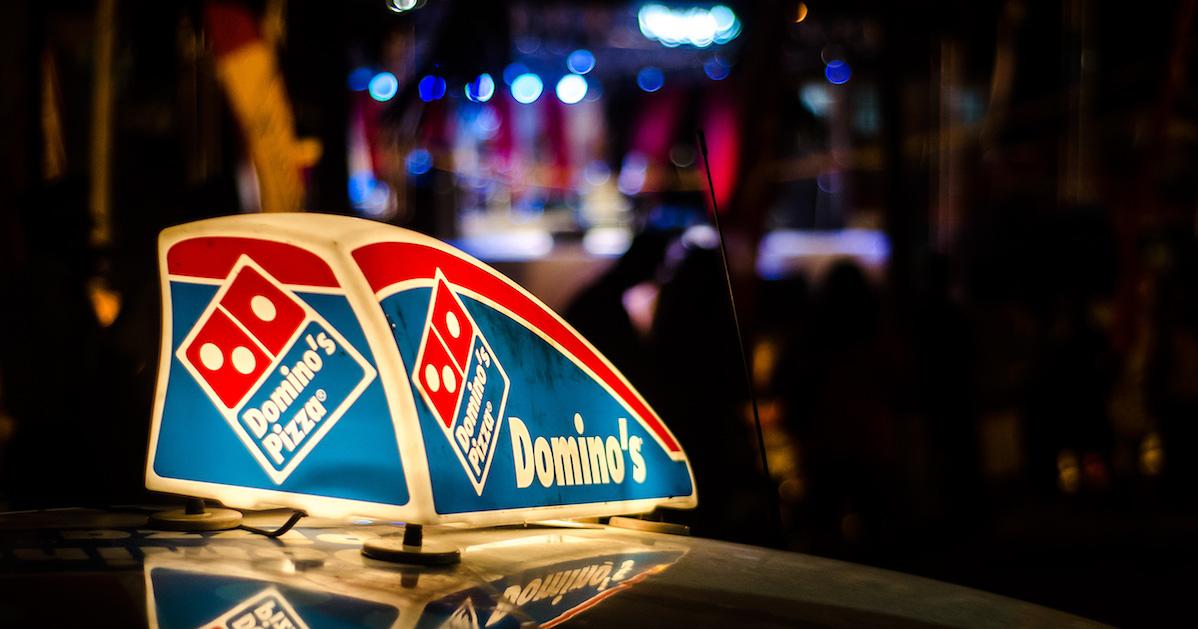 Here's how to order vegan pizza at Domino's
Making a vegan pizza at Domino's is easy. First, start with the thin crust, and add the regular tomato pizza sauce or BBQ sauce to top it. Note that both the chain's Alfredo and hearty marinara sauces are both milk-based, so try to keep away from them. Several of the Domino's dipping sauces are vegan, including the garlic sauce, BBQ sauce, hot buffalo sauce, and Italian dipping cups, according to PETA. As for toppings, everything but meat and sardines is fair game.
Article continues below advertisement
You can even order existing pizzas on the Domino's menu, with omissions. Try ordering the Honolulu Hawaiian pizza without bacon, ham, or cheese. You could also order the Pacific Veggie without cheese too. You'll probably want to load those two up with other veggies like banana peppers or extra mushrooms to make it a bit more substantial, though.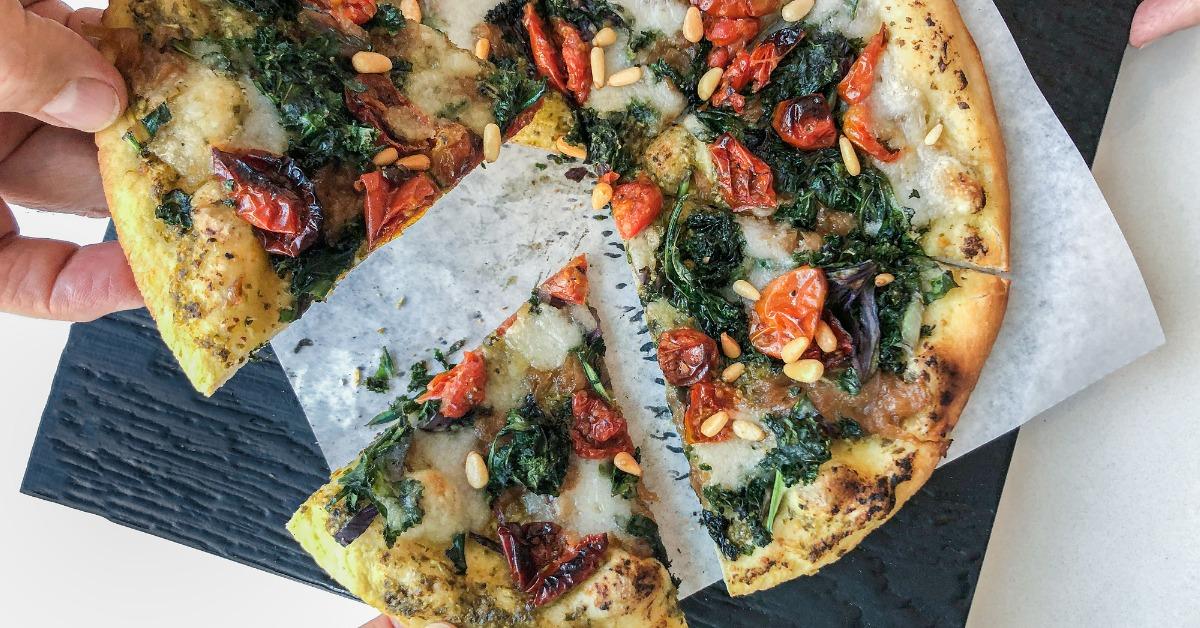 Article continues below advertisement
What vegan pasta options can I order at Domino's?
Just because the Domino's penne pasta is vegan, that does not mean that the sauce options at Domino's are, too. You'll need to order your pasta with the regular pizza sauce (aka robust inspired tomato sauce), and ask for it in a dish, because the bread bowl, marinara sauce, and Alfredo sauce all contain dairy. You can ask for any amount of veggie toppings, too.
How to order vegan sandwiches at Domino's?
Because the Domino's artisan bread is vegan, feel free to enjoy a sandwich of your choosing, provided you're ordering in-store or over the phone. If you use this method, you can order a sandwich with all the veggies, pizza sauce, BBQ sauce, or mango habanero sauce you want.
Article continues below advertisement
Otherwise, try the Mediterranean Veggie sandwich as a baseline and go from there. You'll have to omit the cheese, but the warm sandwich will still be piled high with roasted red peppers, banana peppers, diced tomatoes, fresh baby spinach, and onions.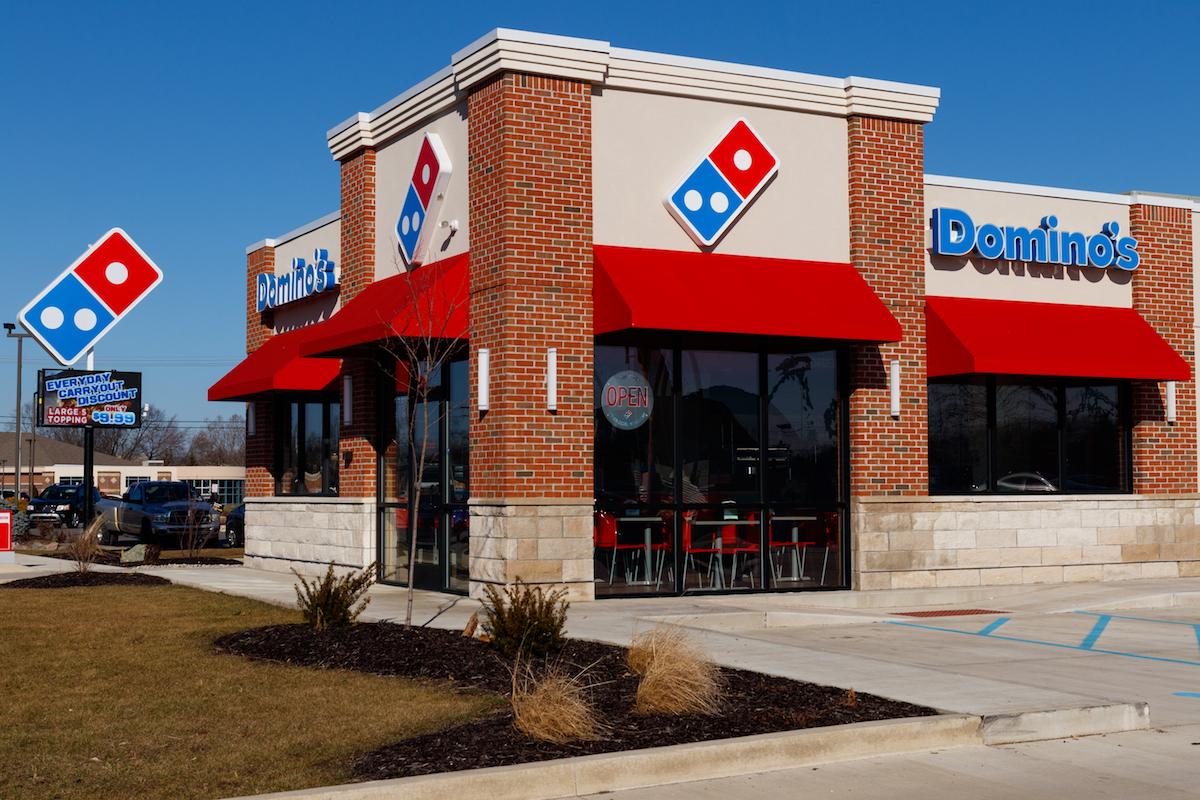 Article continues below advertisement
Can I order vegan-friendly salads at Domino's?
If you're not super jazzed about the other vegan options at Domino's, salads are always a solid choice. Be warned though, not all of the Domino's salads are vegan, but two out of three can be made vegan in a pinch. Try the Classic Garden salad without cheese or croutons for a full bowl of tomatoes, carrots, onion, and greens.
If that doesn't work for you, try the Chicken Apple Pecan salad without chicken and cheese for a fresh bowl of diced apple, dried cranberries, pecans, and greens. The ranch and Caesar dressings aren't vegan, but the Italian, Catalina and balsamic are all good to go.
Article continues below advertisement
Are any of the sides at Domino's vegan-friendly?
Unfortunately, none of the current Domino's options for sides or desserts are vegan-friendly. All of them contain either milk or butter. All the soft drinks are all vegan though, so feel free to order a Coke with your veggie pizza the next time you and your friends want a midnight snack.
Ordering vegan from restaurants like Domino's may not be the most ideal choice now, but that is very likely to change in the near future. As more and more people adopt a healthy lifestyle or even one with a lower environmental impact, even the most established fast-food chains will have to take notice. As the man said, "the times, they are, a-changin'."