Domino's And Ford Team Up To Test Out 'Self-Driving' Delivery
Is this the future of pizza delivery? Domino's and Ford are teaming up to test hybrid, self-driving delivery cars. Find out how the test program works.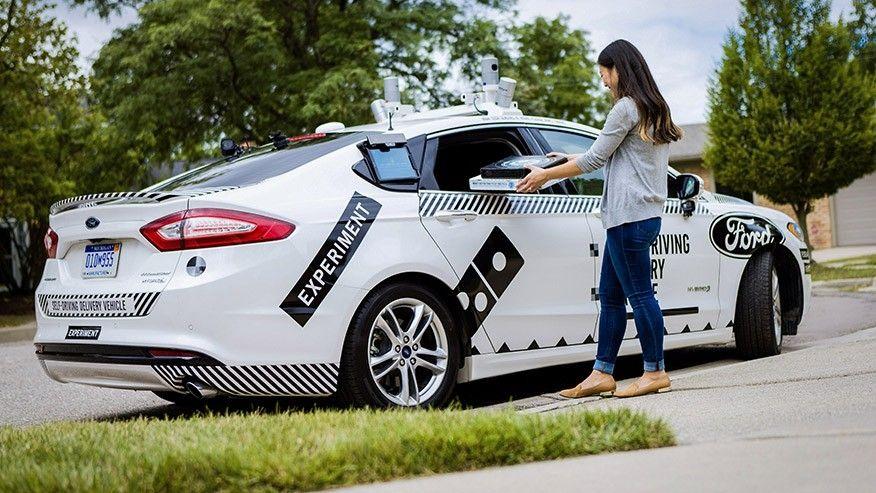 Self-driving vehicles will certainly change delivery services, and it'll be getting an early test in bringing pizza to customers. Ford and Domino's Pizza will be collaborating to see how customers react to the new vehicle at one of the stores in Ann Arbor, Michigan. It's unfortunately not as cool as it seems with a human driver in the front seat, but it will be gauging consumer interest through the process.
Article continues below advertisement
When people order from Domino's in a specific location, they'll be asked if they want to participate in the study. When they say yes, the delivery goes a bit differently than normal. Instead of somebody driving up and knocking on the door, a Ford Fusion Hybrid Autonomous Research Vehicle will stay in the driveway and alert the customer that the pizza is there. Customers will then have to approach the car and take the order from an opened window.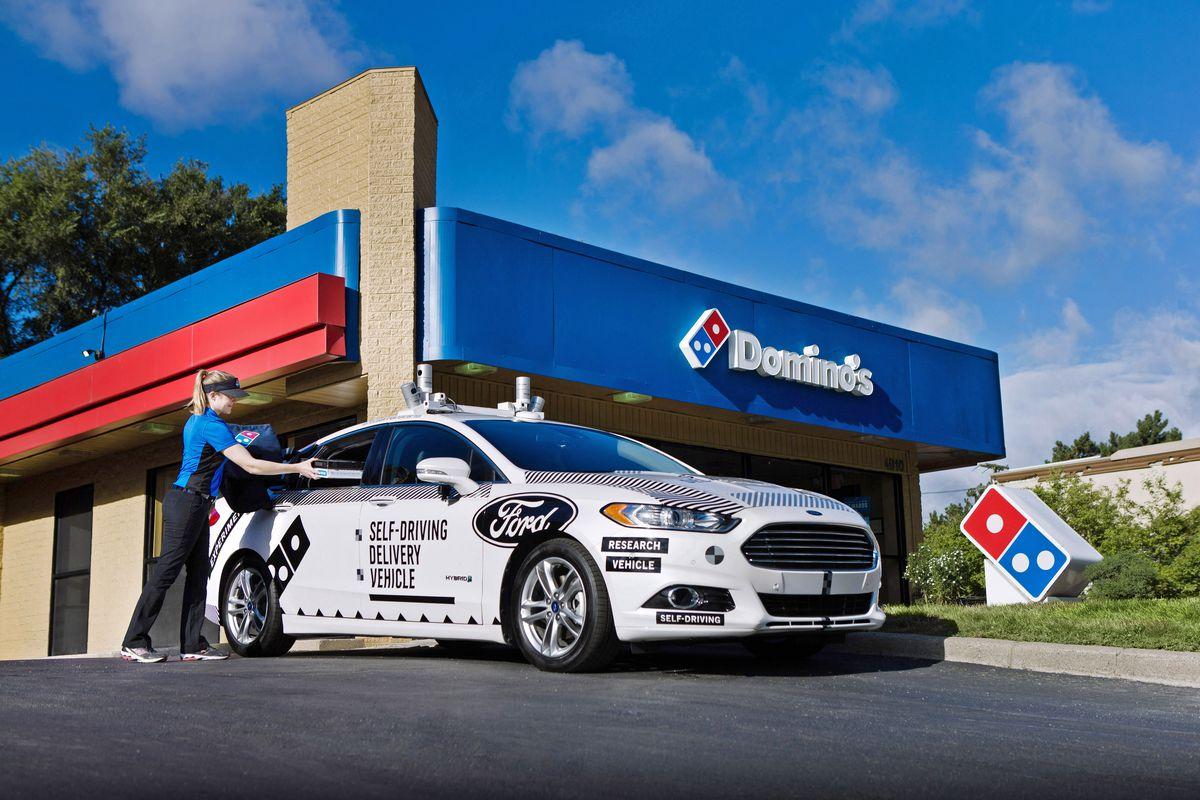 Article continues below advertisement
While this is exactly how self-driving delivery cars would act, it won't be an actual autonomous vehicle operating. City regulations wouldn't allow Domino's or any other business to have self-driving vehicles running on the streets. When new laws are passed, we'll likely see the final part of the test happening. Until then, Domino's and Ford will simply be looking at consumer reaction and interaction with the process.
The process will still feel as close to the real thing as possible. Consumers will not be able to interact or even see the driver as windows will be tinted enough. They'll walk out to vehicle, enter a four-digit code on a keypad, and the window will open automatically for the customer to take their pizza from a heated compartment. According to the Chicago Tribune, the compartment would "carry up to four pizzas and five sides."
Article continues below advertisement
"As delivery experts, we've been watching the development of self-driving vehicles with great interest as we believe transportation is undergoing fundamental, dramatic change," said Patrick Doyle, Domino's president and CEO, in a press release. "We pride ourselves on being technology leaders and are excited to help lead research into how self-driving vehicles may play a role in the future of pizza delivery. This is the first step in an ongoing process of testing that we plan to undertake with Ford."
Article continues below advertisement
There's plenty of information to gather in the study even without the autonomous part. Would people get used to having to go outside and get their pizza instead of having the convenience of it being walked to their door? Will the process of retrieving the pizza be easy? Is there any way other orders in the vehicles could be manipulated?
It's a process that not everybody would like, and fully autonomous delivery vehicles likely won't be introduced for a long time. There will still be the need for a backup human driver, and perhaps allowing the option for customers to get the pizza from the vehicle or having somebody deliver it to the door would make an easy transition to the self-driving option.
Ann Arbor continues to be one of the leading cities in America when it comes to self-driving technology. It's home to Mcity, a virtual testing ground for automation. Scientists have been discovering how self-driving cars would act in real situations without any consequence of real traffic. Now Ford and Domino's will be looking into customer reception.