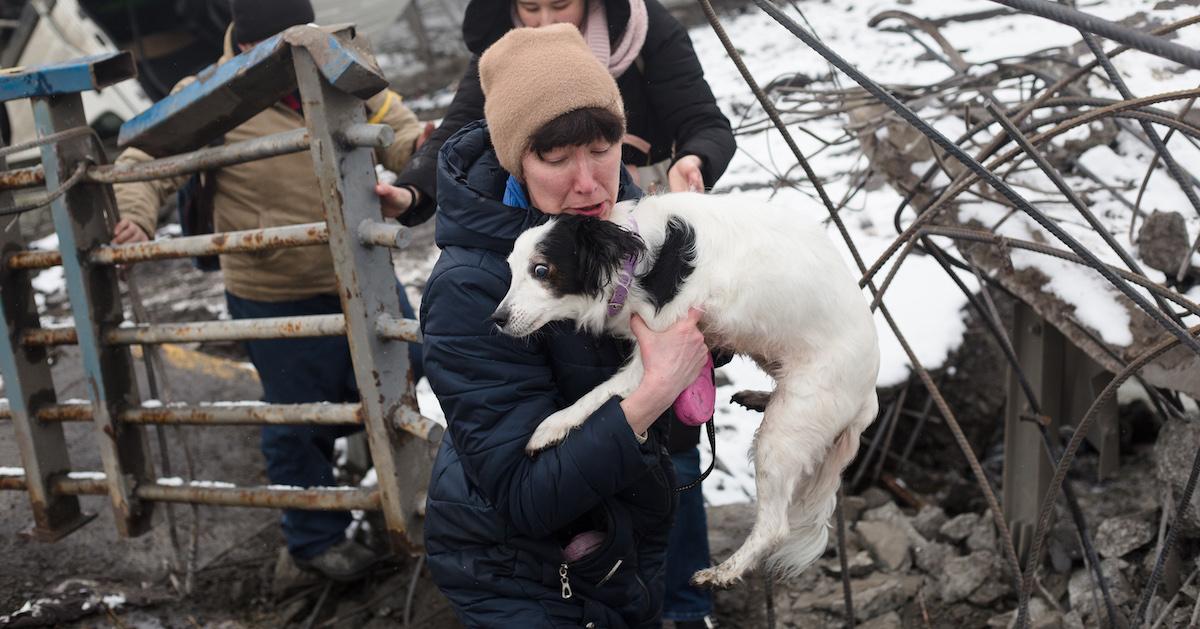 Donate to These Organizations Directly Helping Animals in Ukraine
Since the Russian invasion of Ukraine began last month, not only have people across Ukraine been in immense danger, but so have animals across the country, leading people around the world to wonder how to help animals in Ukraine.
Article continues below advertisement
Many of these people have — or had — companion animals, but unfortunately, many were forced to leave their cats and dogs behind, while those who were able to take their animals are in need of pet food and other supplies. Not to mention, animals held captive in zoos or awaiting adoption at animal rescues or shelters across Ukraine are also in danger.
Article continues below advertisement