How and When to Harvest Garlic: Everything You Need to Know
Garlic is one of the easiest vegetables to grow in your home garden — here's everything you need to know.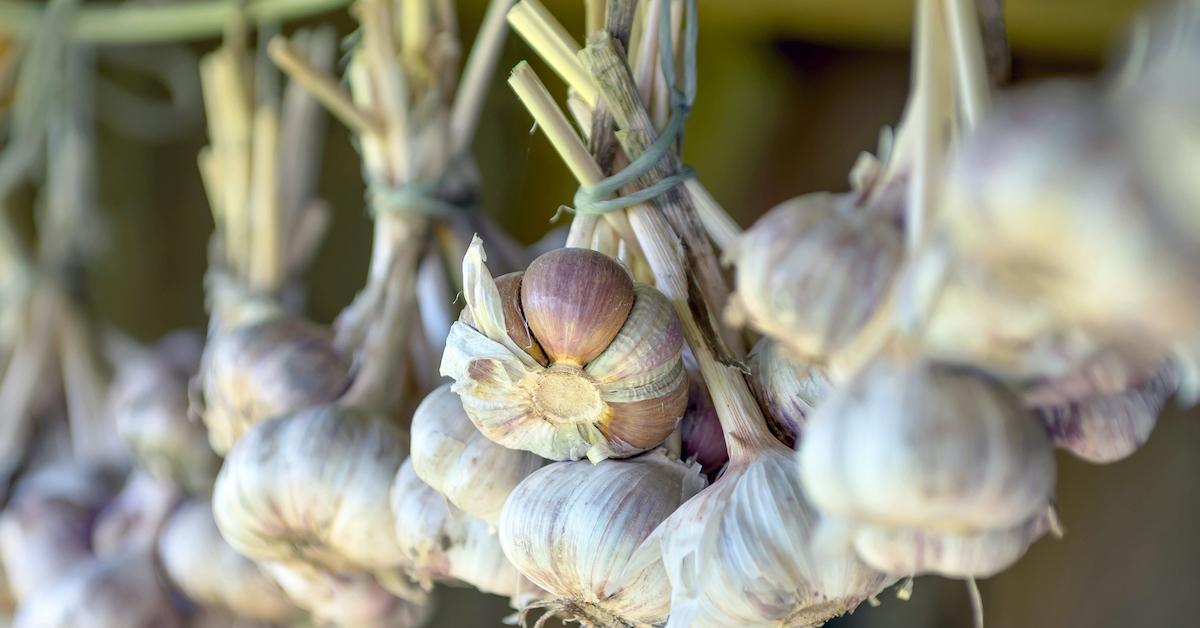 One of the most frequently asked questions about garlic is, "Are garlic knots vegan?" (Some garlic knots are indeed made from vegan dough, but you should ask the restaurant if their knots were made with butter and/or egg wash before ordering.) That being said, the second-most frequently asked question about garlic is about growing it and harvesting it at home.
Article continues below advertisement
Garlic is one of the easiest vegetables to grow in a kitchen scrap garden. All you need to get started is a spare garlic clove or even the scrap of a garlic root. Simply plant the garlic clove side up, either outdoors or in a sun-filled, indoor area. But once your garlic is grown, how do you harvest it and more importantly, how do you know it's ready to be harvested?
Keep reading for everything you need to know about harvesting garlic!
How do you know when garlic is ready to pick?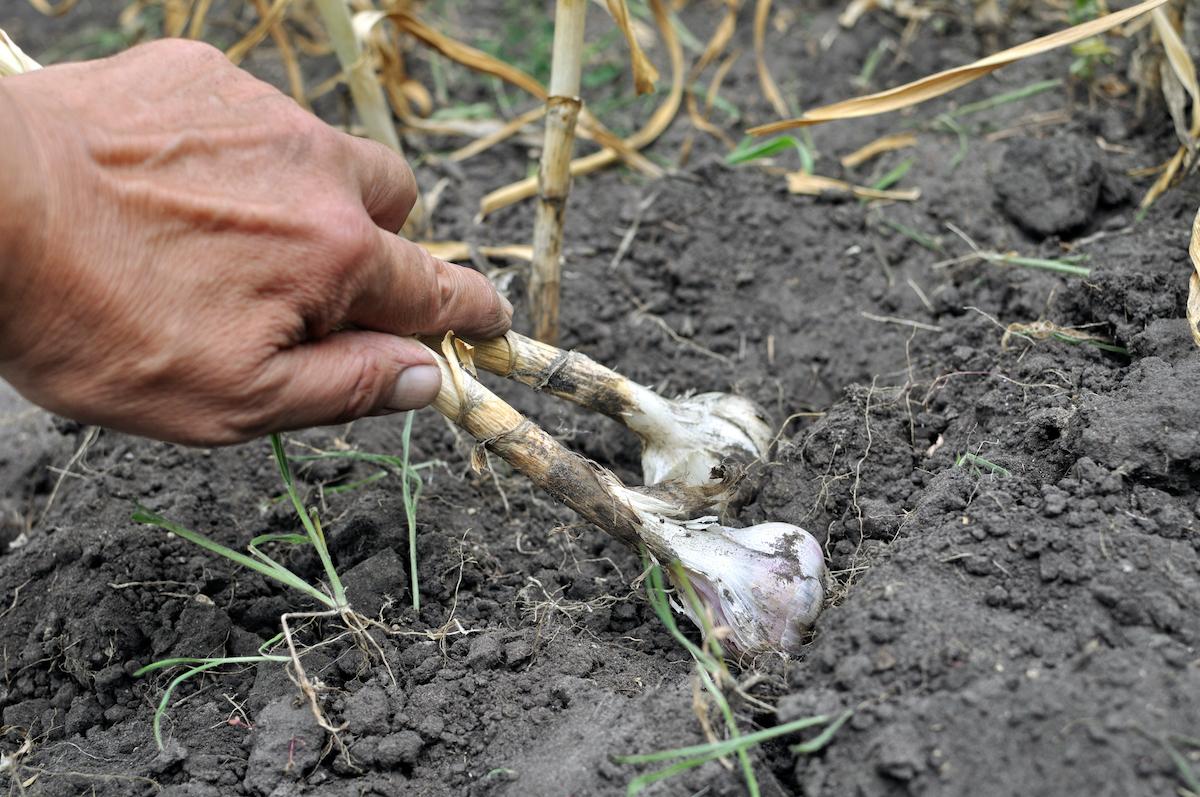 Typically, the most common time to plant garlic is in September, October, or November. According to Garden Betty, garlic may be ready to pick by May, or it may take longer to mature. Garden Betty adds that garlic could take as long as eight to nine months to mature enough to be harvested, so the key to harvesting garlic isn't simply an estimated time frame. You need to know what signs to look for.
Article continues below advertisement
The harvesting span of garlic can be anywhere from May to August but the tell-tale signs of garlic that's ready to be picked rests in its leaves. According to Garden Betty, when garlic's leaves are still partially green and its leaves start to die from the bottom up, garlic is ready to be picked.
But the leaves look like they're dying… How could they mean they are ready to be harvested? Harvesting garlic is certainly tricky, and it may feel like playing with fire waiting for some of the leaves to die, but actually, some dead leaves on the bottom of the garlic stalk is the main indicator that it's ready to be harvested.
Article continues below advertisement
The number of leaves above ground signifies how many bulb wrappers are underneath the soil, wrapped around the bulb. So if your garlic plant has five green leaves, five layers of bulb wrappers are below the ground.
If you see a significant amount of garlic leaves above ground that are partially green, about half of which have died off at the bottom of the stalk, the garlic should be ready for picking. However, don't wait for all leaves to die; Garden Betty warns it will be too late then to harvest the garlic.
Article continues below advertisement
How do you harvest garlic?
You will want to harvest garlic on a day when the surrounding soil is dry. If it has just rained, don't harvest your garlic until the soil has dried.
Using your hands or a trowel, loosen the soil around the plant, pulling out the garlic bulbs. Make sure the stalks do not break off. Cedar Circle Farm doesn't recommend cleaning garlic bulbs until they have been cured (more on that below), but in the meantime, you can remove some of the dirt on the bulbs by gently hitting it against a surface. Some of the dirt will be knocked off. But be gentle: You don't want to damage the bulbs.
Article continues below advertisement
How do you cure garlic after harvesting?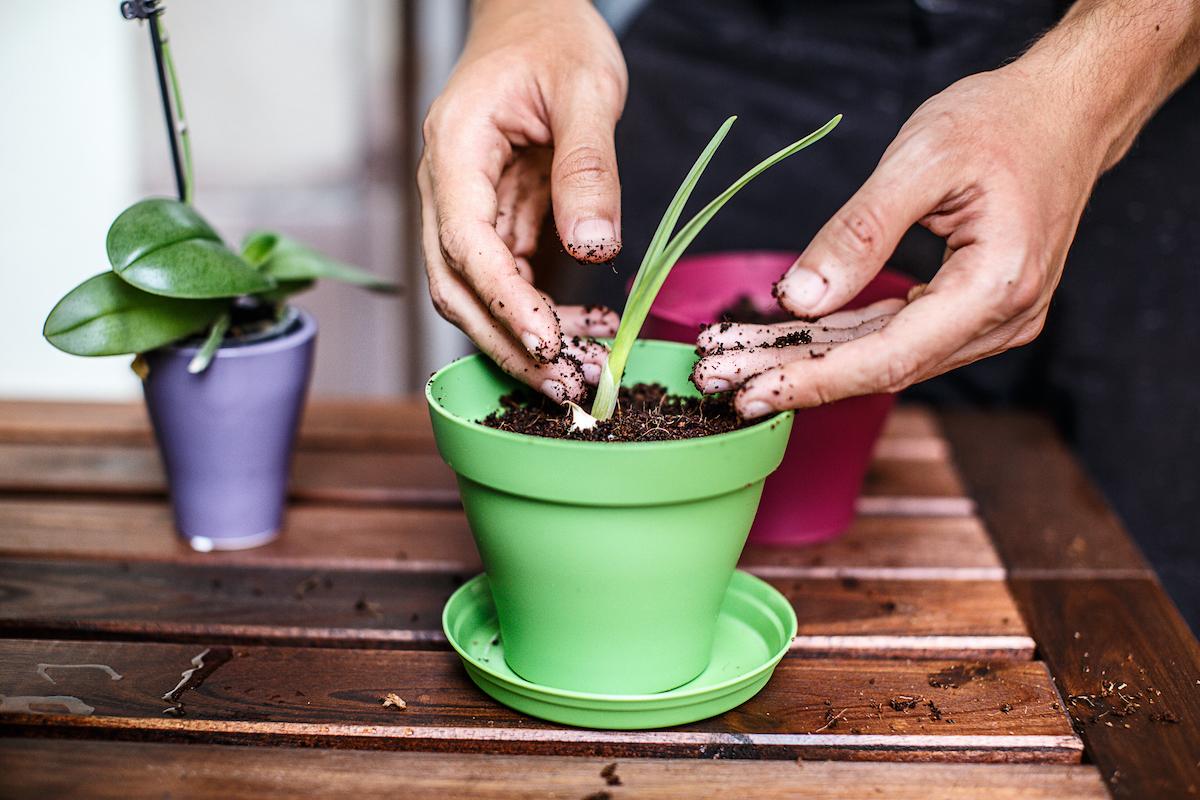 To cure garlic, Cedar Circle Farm recommends tying the top of the garlic stalks in bundles of either five or ten; then hang them, bulb facing downward, like you're drying out roses. They should be hung in a well-ventilated place for up to three weeks. You'll know the garlic stems are done curing when the stalk is brown to the color and the bulb is covered by several layers of paper-esque skin.
Article continues below advertisement
Can garlic be frozen, or can garlic be refrigerated?
Cured garlic can be refrigerated in temperatures ranging from 33 to 38 degrees Fahrenheit with low humidity. For this reason, refrigerating cured garlic should work best.
Article continues below advertisement
If you prefer to freeze harvested garlic in an attempt to increase its shelf life, you can do so by peeling garlic cloves and submerging them in olive oil. These garlic cloves can then be stored for several months in the freezer, according to University of California Agriculture and Natural Resources.
Can garlic go bad?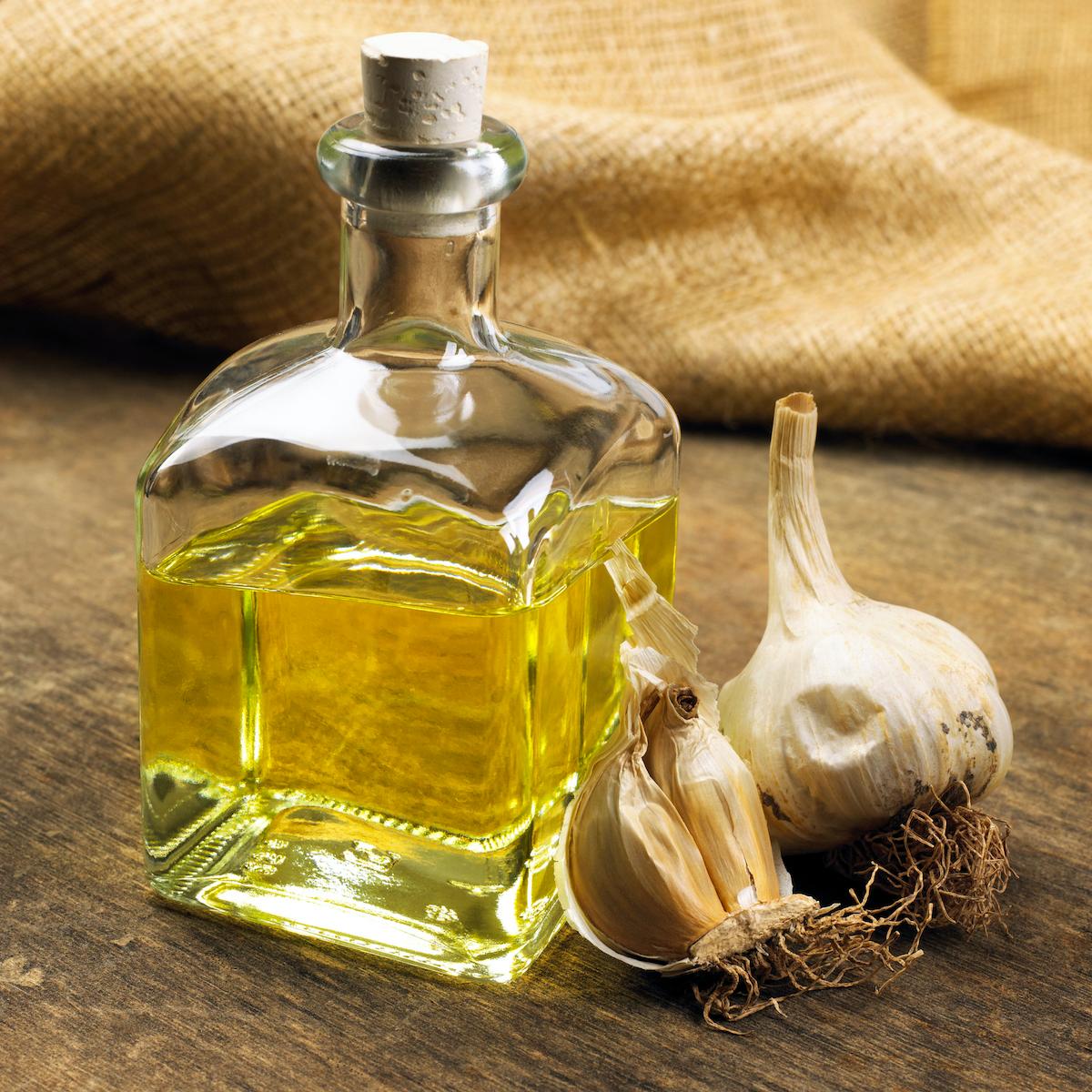 Like any vegetable – or any organic matter, really – garlic can definitely go bad. Garlic can usually be stored in cold temperatures with low humidity for 1 to 2 months, but if your garlic starts getting soft to the touch or growing sprouts, they've gone bad. You can then compost the bulbs.
Are garlic leaves and stalks edible?
Garlic is known for the bulbs of cloves it produces, but young garlic stalks – also known as "garlic scapes" – are indeed edible. Stalks add a more subtle garlic flavor to soups, salads, and various sauces than the cloves. The leaves of a garlic plant are also edible. According to Health Benefits Times, green garlic leaves can boost the immune system, feature antibacterial and anti-inflammatory properties, fight gastrointestinal infections, and are rich in iron and other nutrients.