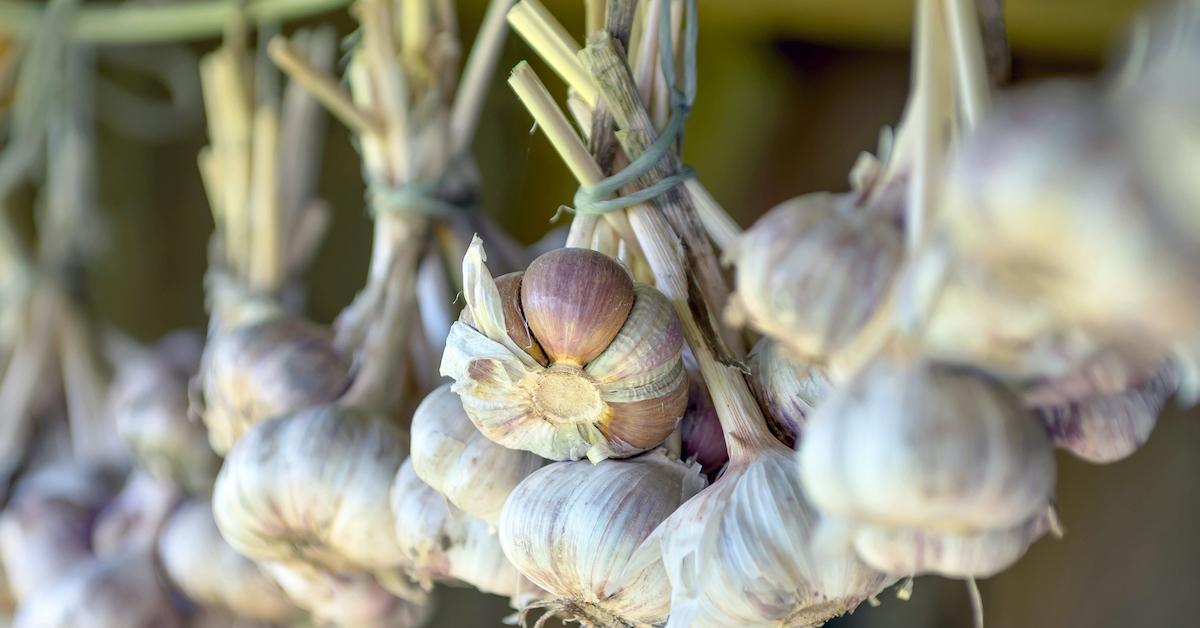 How and When to Harvest Garlic: Everything You Need to Know
One of the most frequently asked questions about garlic is, "Are garlic knots vegan?" (Some garlic knots are indeed made from vegan dough, but you should ask the restaurant if their knots were made with butter and/or egg wash before ordering.) That being said, the second-most frequently asked question about garlic is about growing it and harvesting it at home.
Article continues below advertisement
Garlic is one of the easiest vegetables to grow in a kitchen scrap garden. All you need to get started is a spare garlic clove or even the scrap of a garlic root. Simply plant the garlic clove side up, either outdoors or in a sun-filled, indoor area. But once your garlic is grown, how do you harvest it and more importantly, how do you know it's ready to be harvested?
Keep reading for everything you need to know about harvesting garlic!