Dirty Washing Machine? These Natural Cleaning Methods Will Make It Good As New
Washing machines can get surprisingly dirty, but how do you clean one out using only natural ingredients?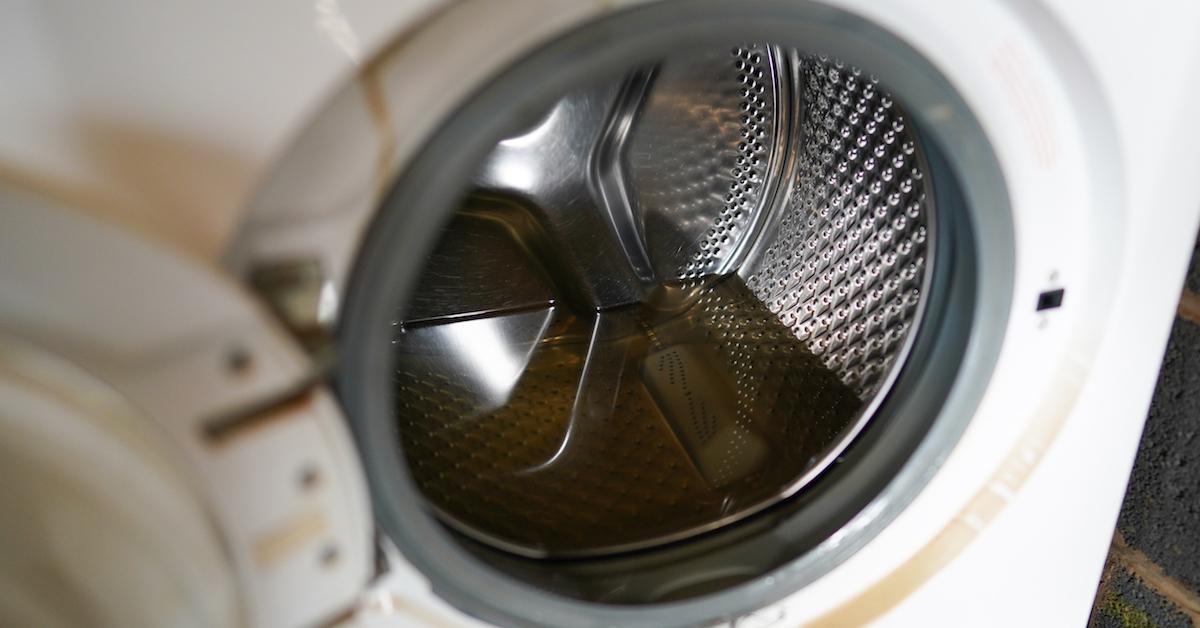 For a device meant to keep clothes clean and smelling fresh, washing machines can get surprisingly disgusting pretty quickly, especially if cleaning them isn't part of your routine maintenance. If your clothes are coming out smelling a little funky, or your machine is working a little harder to get through a load, it might be time to learn how to clean a washing machine naturally.
Article continues below advertisement
There's this assumption that a device that's constantly filled with water and soap must also be inherently clean, but that is absolutely not the case. In fact, all that heat and moisture is the perfect storm for bacterial growth. Add in the gobs of dirt, sweat, and other icky substances that get washed through it every day, and you've got a recipe for mildew, mold, and bacteria. So, we compiled several methods that are sure to clear out the grime and soap scum that will have your washer running as clean as the first day you got it.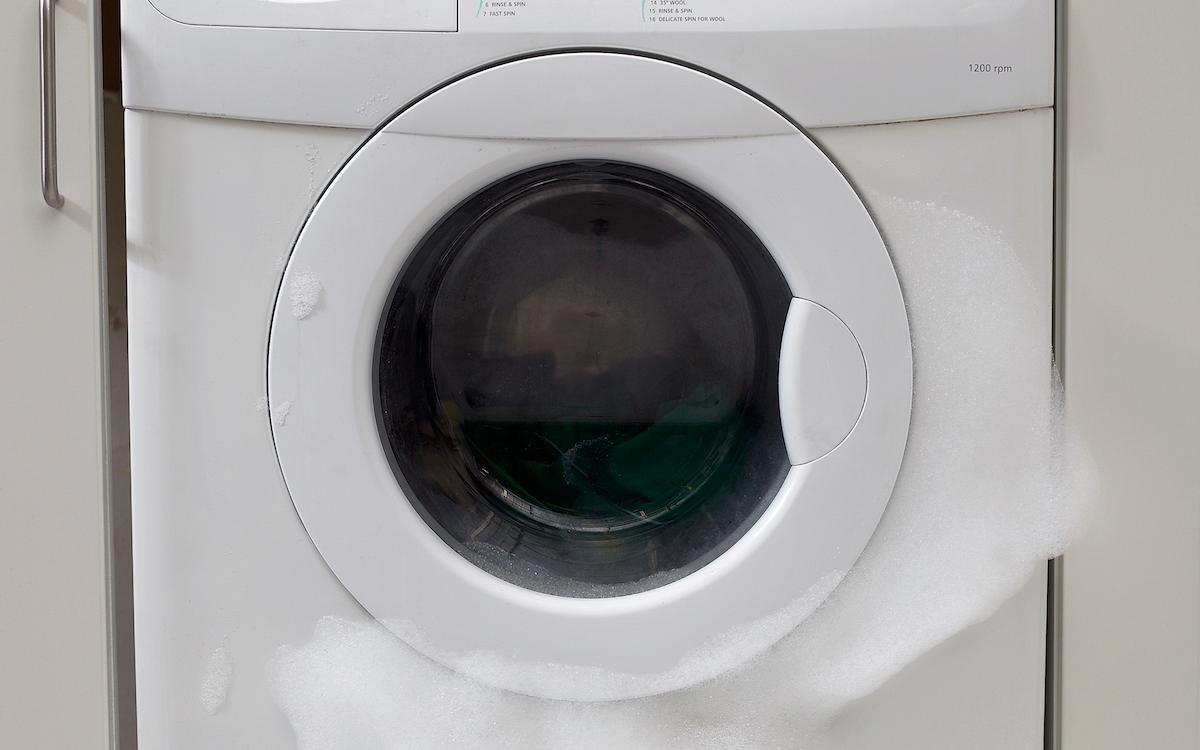 Article continues below advertisement
How to clean a front-loading washing machine
This first method from Natural Cures refers to washing machines that load from the front, in this case, one with front-facing window doors. The blog recommends that you complete this cleaning cycle once a month. To start, you'll need two 8-ounce glasses of white vinegar, one-fourth a cup of baking soda, one-fourth glass of water. Mix the baking soda into the water, and then follow the following steps.
Article continues below advertisement
1. Remove or lift the rubber gasket that seals the front door of the washer and wipe clean with a damp cloth. Then, do the same for the door itself and the inside drum of the washer. The point here is to remove all surface dirt or dust. If you removed the gasket, make sure to replace it right away.
2. Pour the water/baking soda mixture into the detergent compartment of the washing machine. Take the vinegar and pour it directly into the drum. Then, start a normal wash cycle. The water should be hot rather than cold.
3. Let the washing machine do all the work! Meanwhile, feel free to wipe down the front, top, and sides of your machine with a mixture of warm water and vinegar. Vinegar is an excellent replacement for harmful cleaning chemicals and can be used to clean microwaves, countertops, and yes, even washing machines.
Article continues below advertisement
4. Once the wash cycle has completed, clean the inside of the machine with a damp sponge or steel wool. Make sure to get the inner corners and crevices of the machine that the washer would not have gotten to itself. You can also clean the detergent compartment. When you're sure it's clean, dry the entire contraption thoroughly before running another load of laundry through.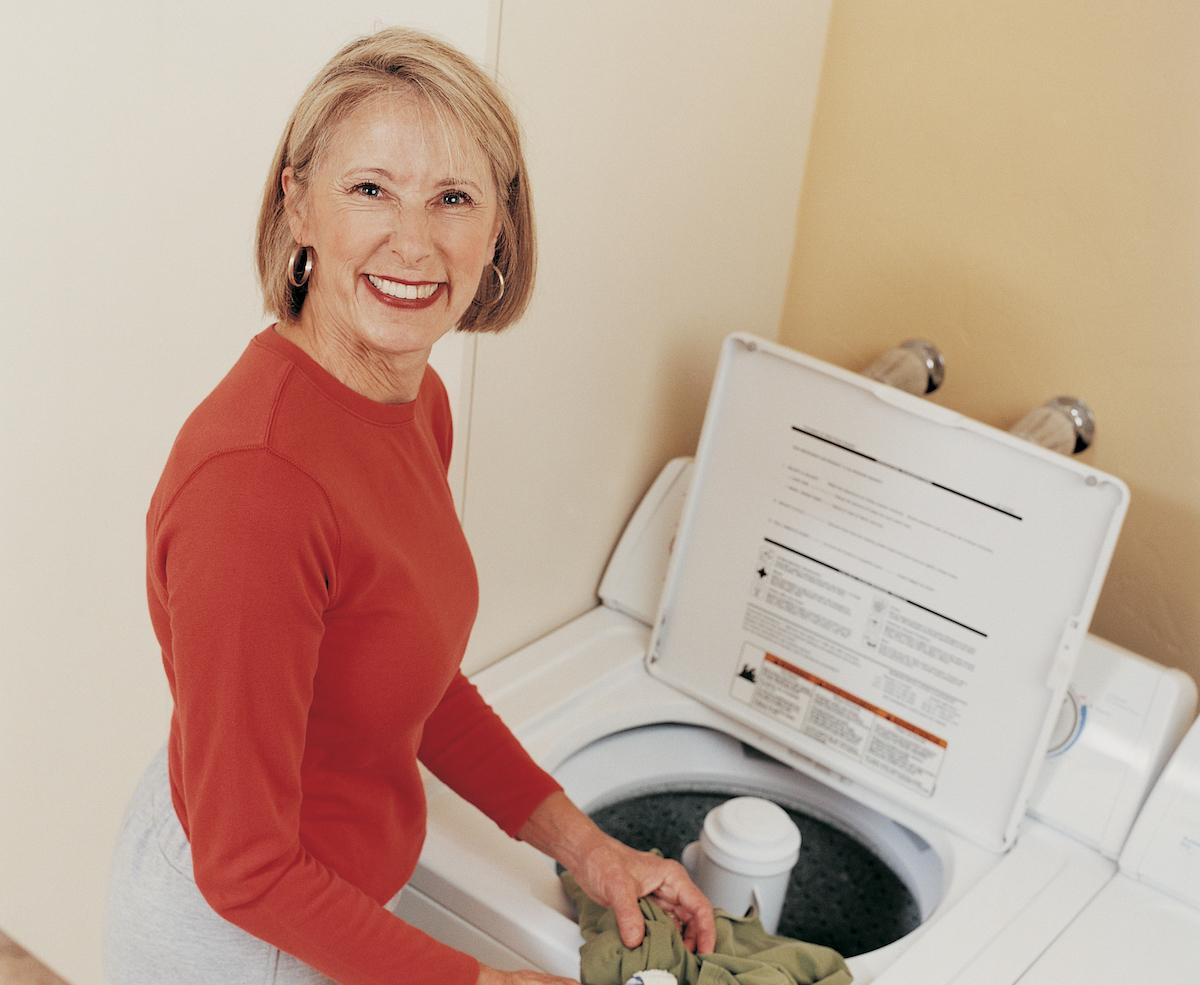 Article continues below advertisement
How to clean a top-loading washing machine
This method for cleaning out a top-loader washing machine comes from the blog Clean Mama and it uses basically the same household cleaning materials as the previous one. Clean Mama also suggests that you can use non-chlorinated bleach for this type of cleaning because it is typically made using alternative oxidizing agents like hydrogen peroxide.
1. Start by setting the washer to its hottest temperature. You'll also want to set it for the highest capacity and the longest wash cycle. Next, add 4 cups of white vinegar or bleach to the hot water as it's pouring into the washing machine. Close the lid and let the agitator mix things up for a few minutes.
Article continues below advertisement
2. You don't want the washer to complete the whole cycle, so open the lid and pause the machine after a few minutes. You'll notice that the washer drum should be pretty full of hot, vinegary water at this time. Allow that stinky mixture to sit and soak for a while as it slowly disintegrates all the trapped mildew and bacteria lurking in the nooks and crannies of your washer.
3. After about an hour, close the lid and let the process finish up. If your washer still smells afterward, feel free to run another cycle or repeat the process until every hose, hole, and soap-scummy corner is clean and dry.
Article continues below advertisement
How to keep a washing machine clean
The best advice that we can give in terms of keeping your washing machine clean is to be diligent. Deep cleaning takes time — and a lot of vinegar — but it's a process that should be undertaken at least once a month if you want to avoid bacterial growth. If you can't manage that, several times a year should be sufficient in keeping the funk at bay.
According to Wellness Mama, however, there are a few things you can do in the interim to prevent bacterial growth. First, leave the lid open after every wash cycle. This will prevent mildew and bacteria from becoming trapped in a warm, moist space for days at a time. Also, avoid using too much laundry detergent or opt for eco-friendly laundry detergents that don't produce soap scum. You'll be glad you took the extra steps.