Caring for Poinsettias: How to Keep Them Alive Long After the Holiday Season
Poinsettia plants make for festive holiday gift, but few know how to properly care for them — here's how to ensure they live past Christmas.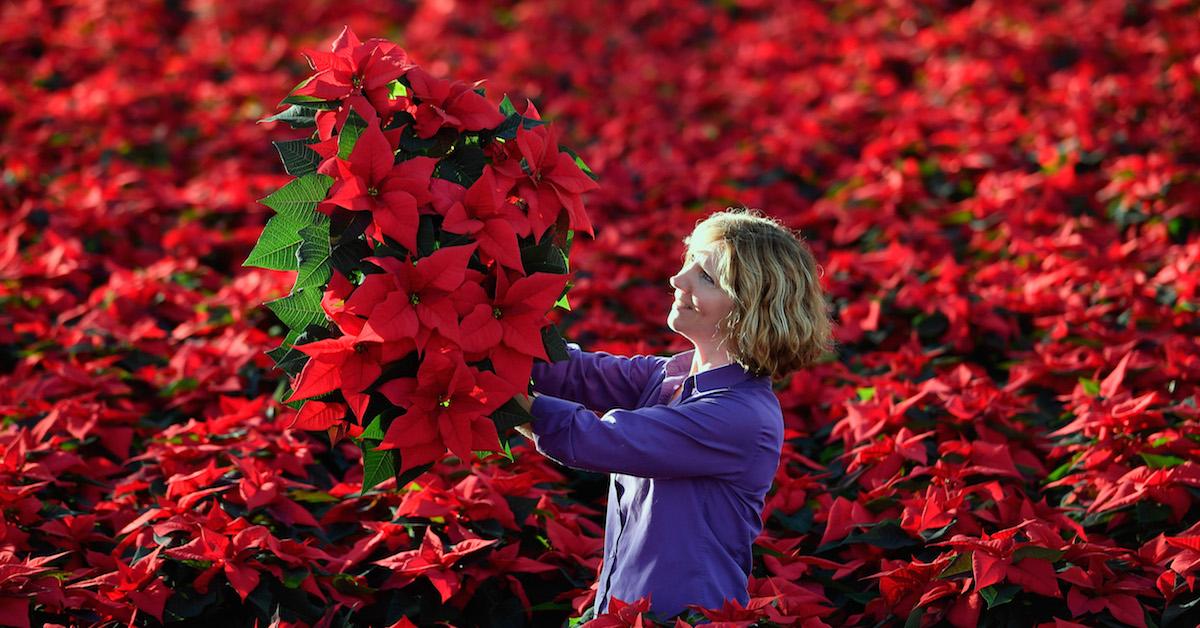 Poinsettia plants are a traditional part of the holiday season for many, and although they make a festive, last-minute gift, few people actually know how to properly care for them. They water the plant, give it sunlight, and eventually compost it once it finally succumbs to their understandable ineptitude.
Thankfully, learning how to care for poinsettias is as easy as following the instructions below.
Article continues below advertisement
How to care for poinsettias: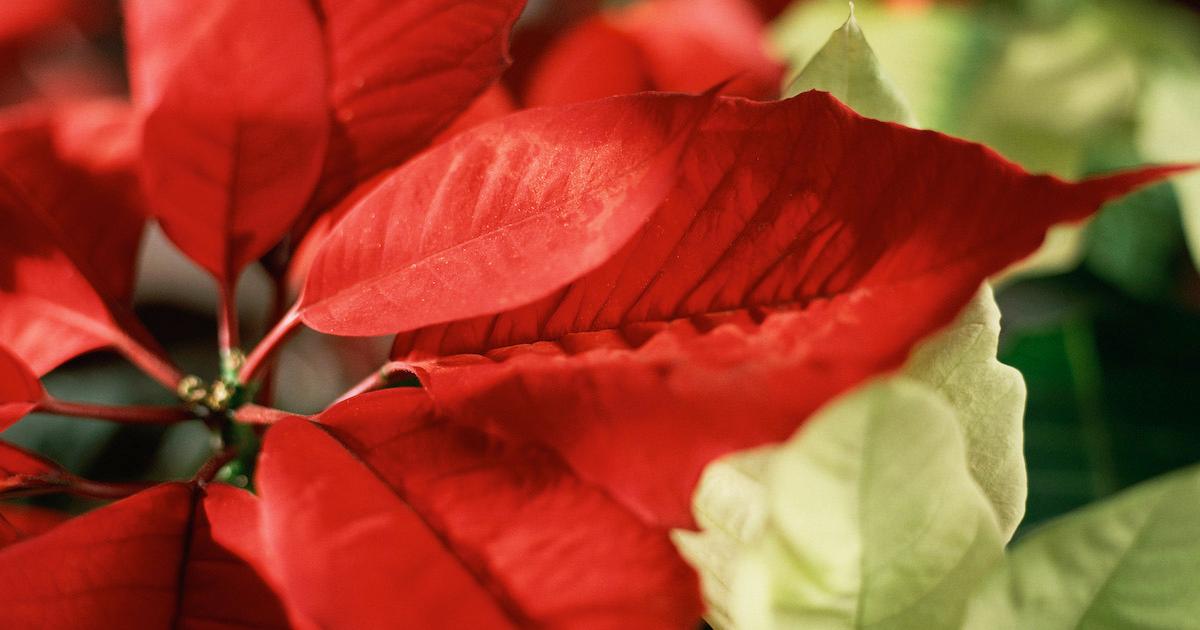 Poinsettias are like any other flowering plant, requiring sunlight, water, and warmth. The finer details, however, are what most people generally miss out on.
Despite being "winter plants," poinsettias need quality sunlight.
Although you probably got your poinsettia in the wintertime, it still needs ample sunlight. Place your poinsettia in a sunny windowsill or atop a cabinet facing a sunny window, if your windows are particularly drafty. Don't put them in direct sunlight, though — indirect light should be enough. According to Utah State University, most poinsettias require at least 6 hours of bright, indirect sunlight every day.
Article continues below advertisement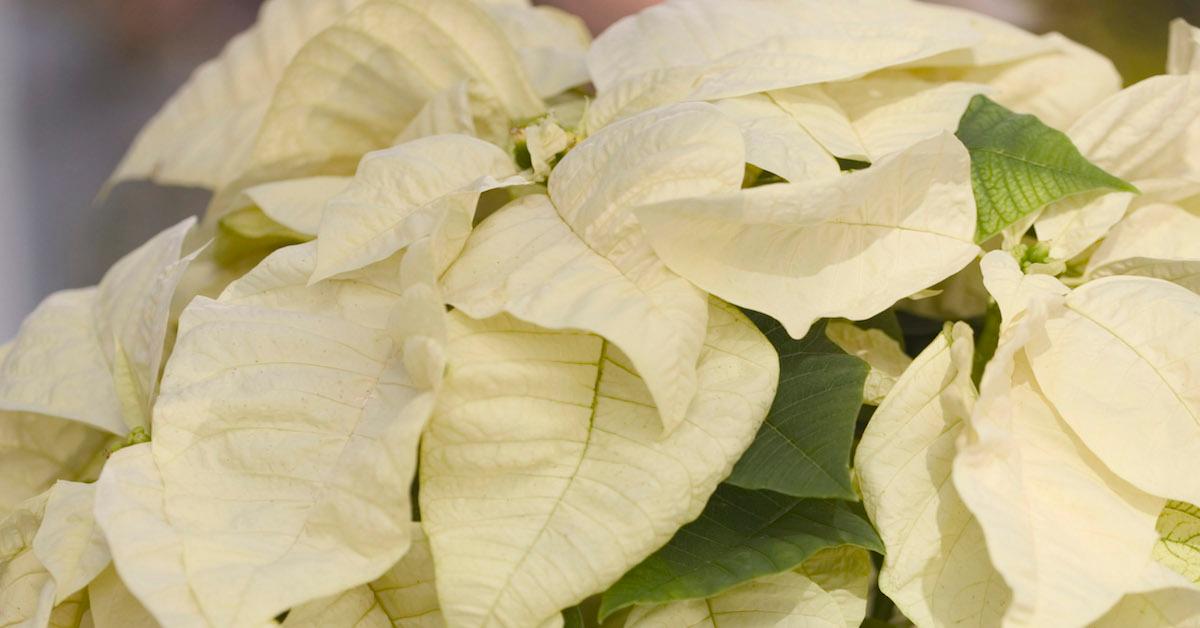 Keep your poinsettia warm.
According to the University of Illinois, poinsettias thrive best in warm — but not too hot — daytime temperatures of 60 to 70℉. Consistent high temperatures could shorten your poinsettia's life, and cold, sub-55℉ could cause leaves to start dropping.
Article continues below advertisement
Water your poinsettia regularly, but not too much.
According to House Beautiful, poinsettias aren't particularly thirsty plants. Your potting soil should consistently be damp to the touch, never too dry or too moist. Only use room-temperature water for watering, though, as poinsettias don't like anything too hot or too cold. Note that overwatering can lead to water-logging, which causes root rot, and usually results in a dead poinsettia.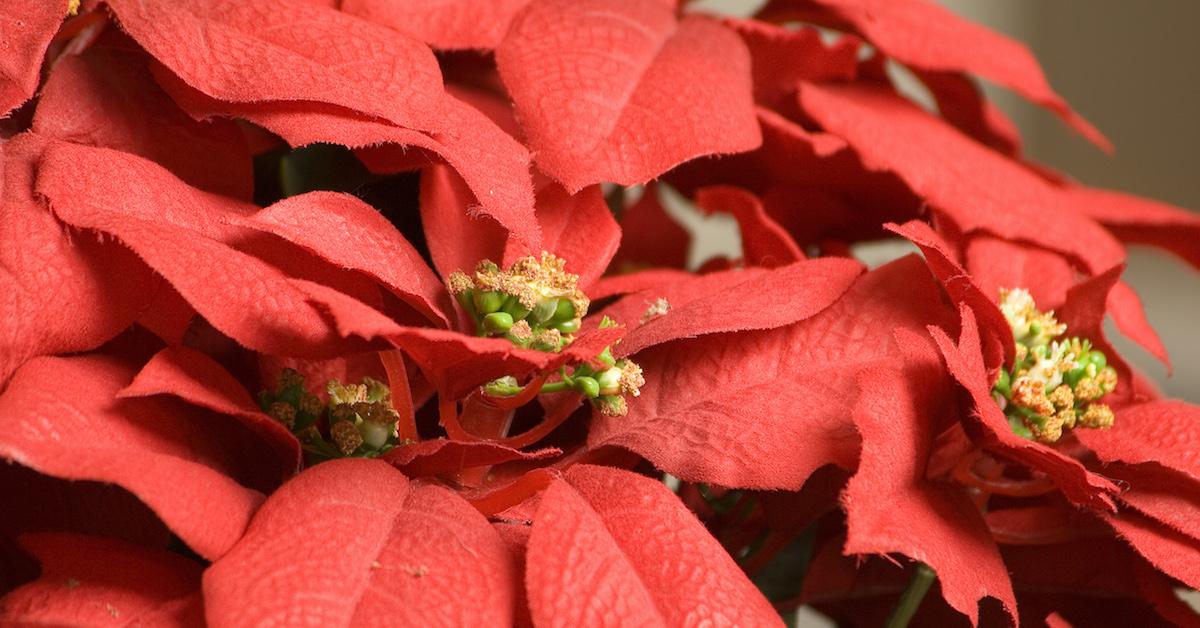 Article continues below advertisement
Use plant food of fertilizer on your poinsettia.
If your poinsettia is still kicking months after Christmas, consider using plant food. According to Gardening Know How, poinsettias do well using any all-purpose houseplant fertilizer. If you don't want to go store-bought though, consider mixing coffee grounds or some a little finished compost into the soil. The added nitrogen will help keep your poinsettia extra healthy.
Keep your poinsettia trimmed and inspect the leaves.
Not all houseplants need trimming, but poinsettias can become unkempt if you aren't careful. If the stems become leggy, trim them back, and the same goes for any dry or wrinkled leaves or wilted petals — if you notice the leaves are falling off too quickly, it might mean you're overwatering. It could also mean the plant is too hot, too cold, or isn't getting enough sun. Simply double-check everything listed above, and you should be able to bring the plant back to life.
Article continues below advertisement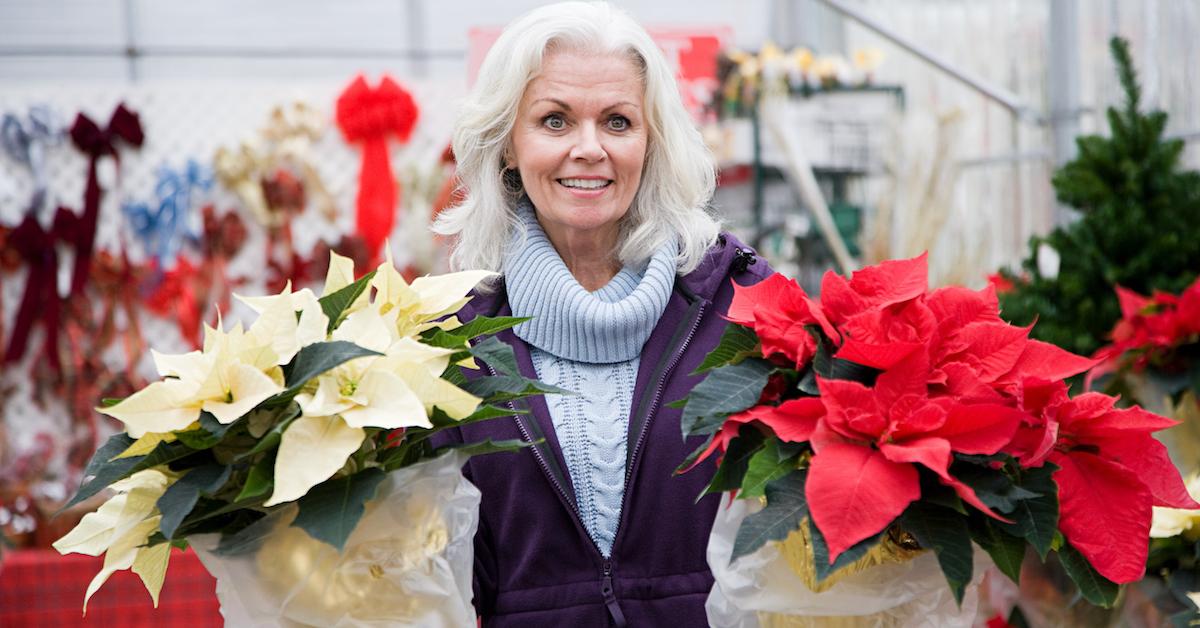 Above all else, poinsettias are resilient. A healthy poinsettia plant will continue to bloom for at least 6 weeks. If properly cared for, it could even thrive well into spring and summer. If your thumb is exceptionally green, it could even last until the following Christmas season. At that point, you could put a bow around it and utilize it as yet another, last-minute gift for a house party or holiday get-together.