A Complete Guide to Growing Venus Flytraps Indoors
Venus flytraps might seem somewhat self-sustaining, but understanding how to care for them indoors isn't always easy.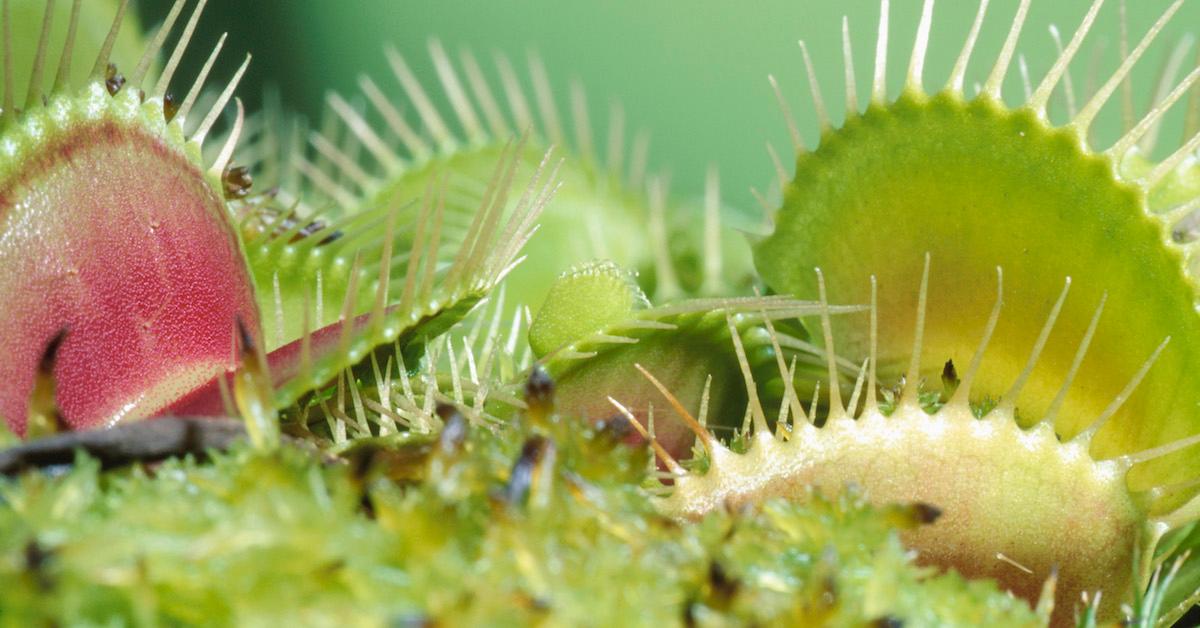 Although they appear self-sufficient, Venus flytraps are notoriously difficult to care for. This has little to do with the environment and everything to do with how woefully unprepared most people are to meet their needs. As a result, plants that normally live for years in their native habitat, last only a few months. The guide that follows is meant to illustrate how to care for Venus flytraps indoors and point out some of the most common mistakes pertaining to their care.
Article continues below advertisement
What do Venus flytraps need to survive indoors?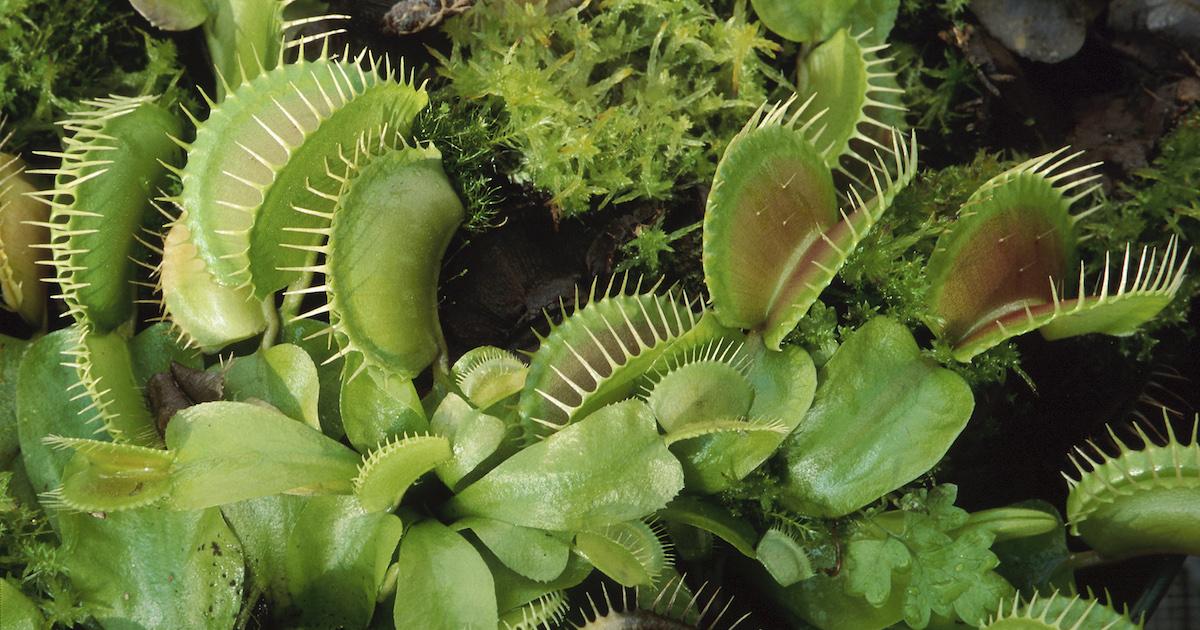 According to Rocket Farms, Venus flytraps need four distinct things to flourish: water, light, temperature, and food. More importantly, these unusual, carnivorous plants require more attention than most people are willing to give. In many ways, Venus flytraps are more like pets than they are houseplants.
Venus flytraps prefer bright, indirect sunlight and warmer than average indoor temperatures — especially during the winter months when the plant can become dormant. In spring, new leaves and flowers will appear, but those flowers should be removed to allow for stronger, larger traps to flourish.
Article continues below advertisement
Soil and water must be kept consistently moist for the trap to remain healthy and be strong enough to open and close. Rocket Farms recommends using a drop of fertilizer in the soil to keep the plant healthy, but many experts believe that regularly feeding them live insects will eliminate the need for this additional fertilizer.
What do Venus flytraps eat?
According to the New York Botanical Garden, a Venus flytrap's favorite meal and its fertilizer consists of live insects. Flies, crickets, slugs, spiders, mealworms, and caterpillars are among its favorites. If you can't find any of these around your home, or if your flytrap isn't catching enough on its own, you might have to provide it with sustenance.
Article continues below advertisement
You can find live crickets and mealworms for sale at many pet stores. To feed them, simply place the insect directly onto the plant's trap with a pair of tweezers and wait for the flytrap to do its magic. No matter what, never give a single trap any food that is larger than about one-third the size of the trap itself. Insects that are too large can rot inside the trap, creating bacteria that can kill the plant.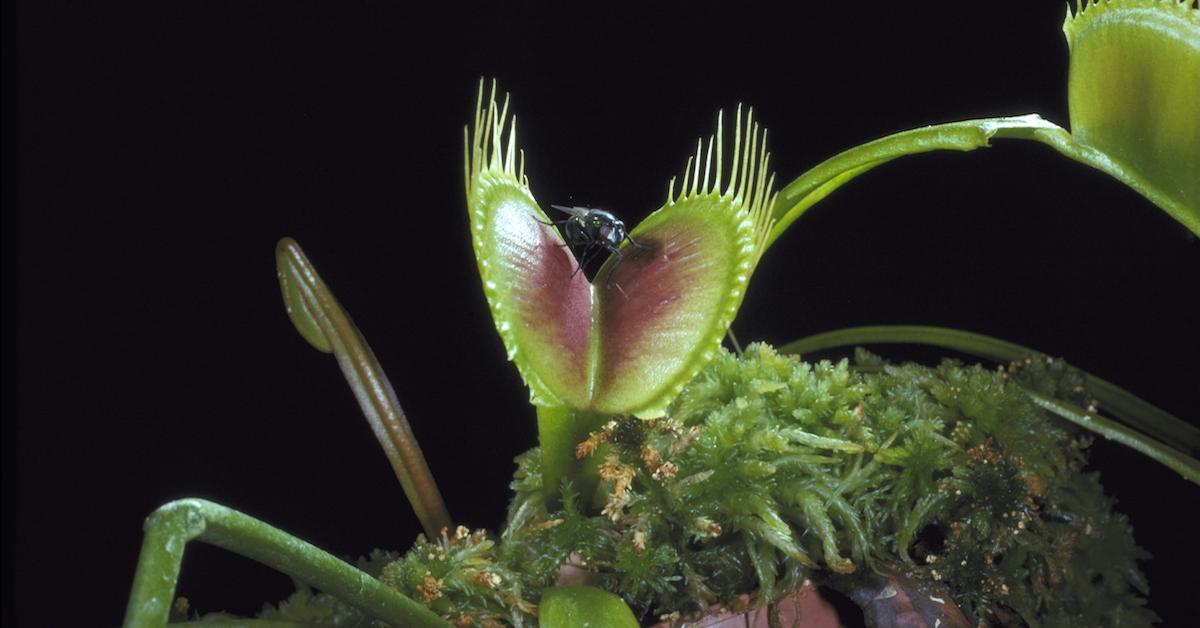 Article continues below advertisement
Can a Venus flytrap survive without bugs?
Despite their sensitivities, most carnivorous plants can go for fairly long periods without eating insects. According to Better Homes and Gardens, Venus flytraps can go a month or two without eating insects. Outdoor plants likely won't need you to feed them at all anyway, as there will be plenty of food flitting around. Indoor flytraps will need you to pony up the bugs periodically.
How do I tell if my Venus flytrap is sick? 
As previously mentioned, Venus flytraps do go into a sort of dormancy during the winter months, and this process can seem somewhat daunting to those who aren't aware of its existence. The plant will close up, become black in places, and many of the traps will become sluggish if they feed at all. In these moments, it's often difficult to tell if the plant is sick, dying, or just dormant.
Article continues below advertisement
According to The Carnivore Girl, the only way to tell is to wait until the weather warms up in the spring. If the flytrap brightens up, speeds up, and continues to grow, you're in the clear. However, if the plant continues to decline, it might be too late to save it. Your best bet is to keep it warm, watered, fertilized, and fed, and hope for the best.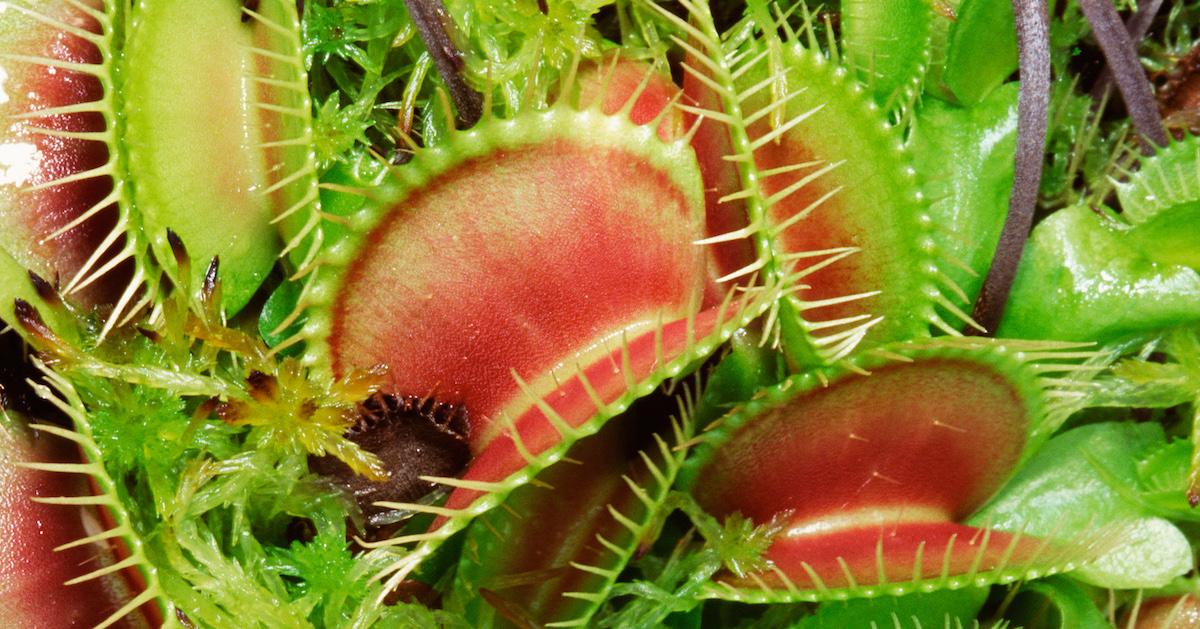 Can Venus flytraps grow outdoors?
In warmer climates, Venus fly traps thrive outdoors. According to Savvy Gardening, many return from periods of cool weather dormancy even stronger than before. However, fly traps planted outside in temperate environments and those that experience harsh winters are less likely to thrive — or even survive — through a particularly long or frigid cold snap.