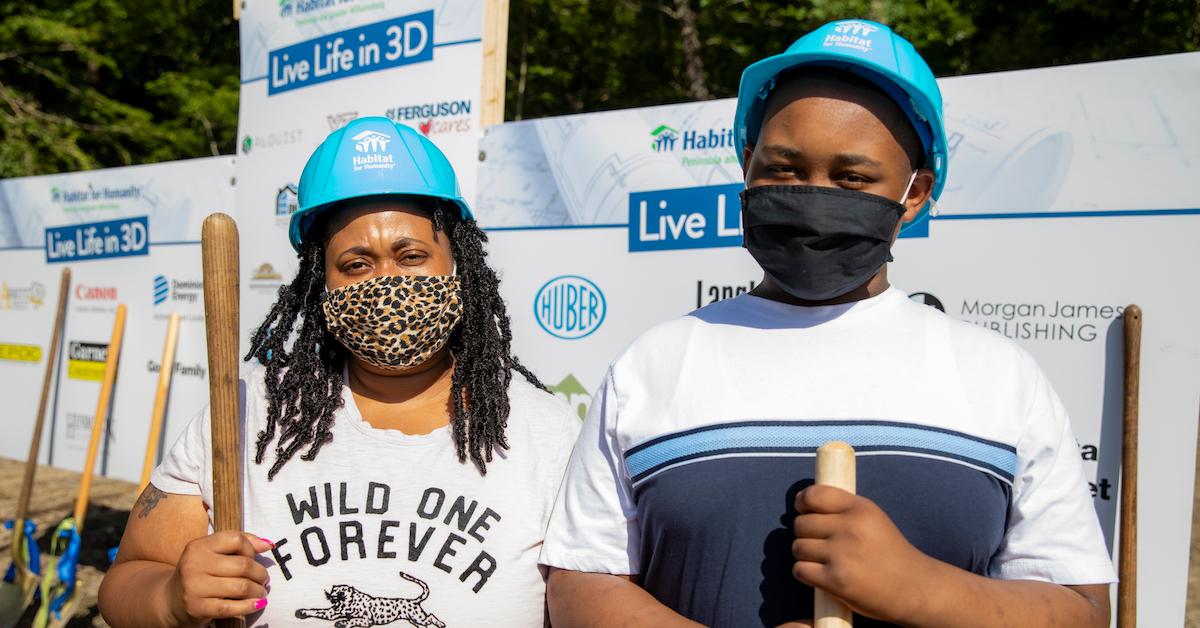 Family of Two Moves Into 3D-Printed House Thanks to Habitat for Humanity (Exclusive)
Since the 1970s, Habitat for Humanity's mission has been to build affordable housing for people in need. This has primarily been carried out by volunteer builders — but thanks to evolving technology, the nonprofit is switching things up. Habitat for Humanity is now 3D-printing homes in the U.S., and this summer alone, the organization began construction on its first two 3D-printed houses in the country.
Article continues below advertisement
How will this new building method impact Habitat for Humanity's decades-old business model? Will it help the organization become more sustainable? We spoke with the CEO of Habitat for Humanity's newest 3D-printing partner to learn more.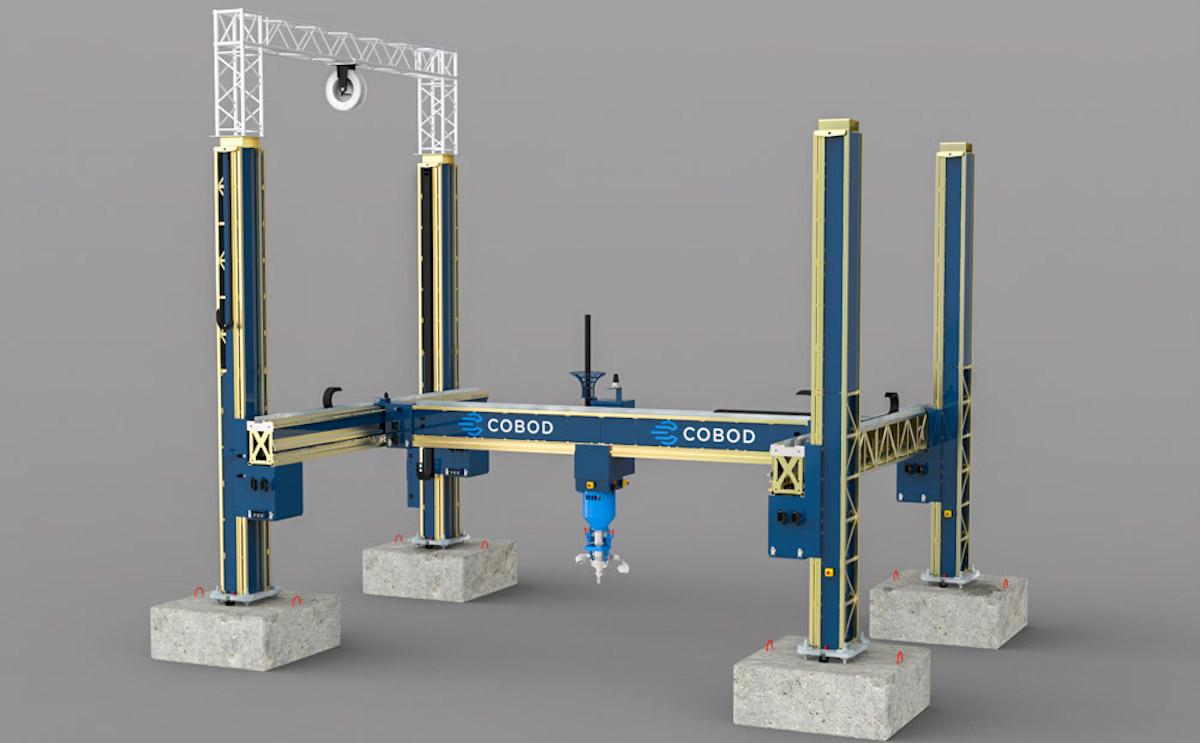 Article continues below advertisement
Habitat for Humanity is 3D-printing its first home on the East Coast.
In July 2021, Habitat for Humanity Peninsula and Greater Williamsburg partnered with Alquist, an Iowa-based 3D-printing technology company, to build the nonprofit's first 3D-printed home on the East Coast of the U.S. Construction on the home began in early August 2021, in Williamsburg, Va.
Habitat for Humanity and Alquist selected the Stringfield family — consisting of James City County, Va.-based hotel worker April Stringfield and her son — to be the 3D-printed house's first residents. As is customary for Habitat for Humanity homeowners, Stringfield will donate 300 hours of "sweat equity" towards building her home (and/or other Habitat houses).
Article continues below advertisement
Upon moving in, she will also pay off her own mortgage — her monthly payments (a no-interest mortgage, taxes, and insurance) will be 30 percent of her income or less. The sustainable, concrete, 3D-printed house will have three bedrooms, two bathrooms, and be about 1,200 square feet — meaning it is larger than a tiny home (which are typically 400 square feet or less).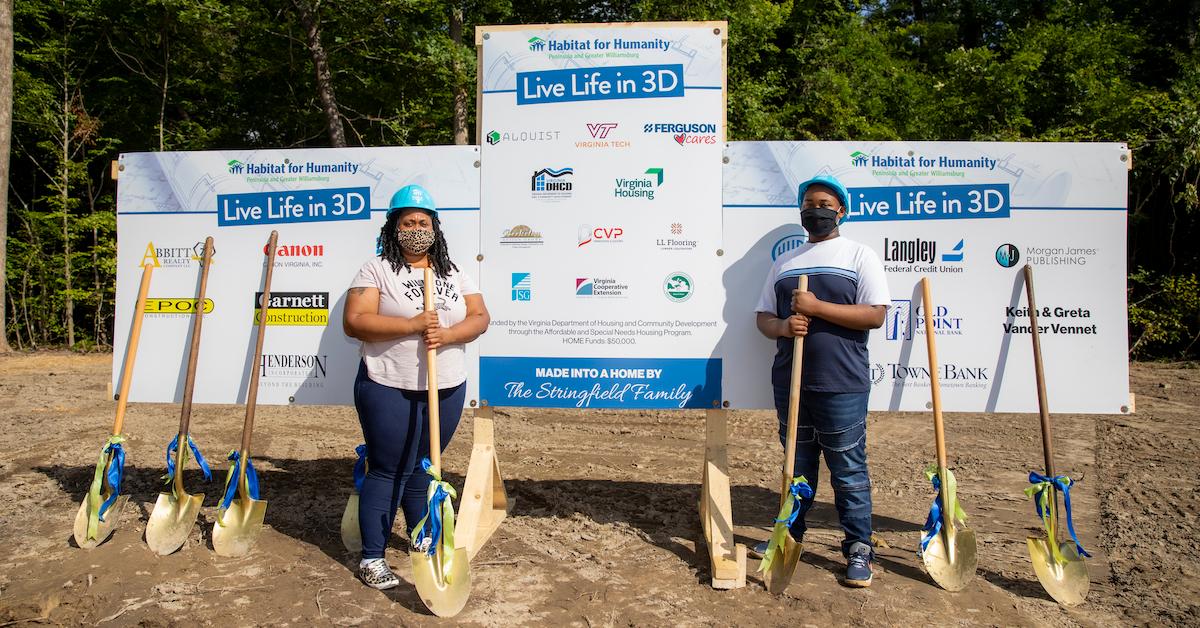 Article continues below advertisement
Alquist makes its 3D-printed houses with the COBOD 3D-printer, and its primary building material is concrete. Using concrete, which is quite durable, helps reduce costs associated with building (by about 15 percent), heating and cooling, as well as long-term maintenance. All Alquist homes are outfitted with Virginia Tech's Raspberry Pi-based monitoring system, which provides security, helps optimize energy consumption, and more.
Additionally, Alquist's 3D-printing process has "little to no waste on site," Zack Mannheimer, CEO of Alquist, tells Green Matters.
Article continues below advertisement
Habitat for Humanity and Alquist are both fighting the housing shortage.
"Habitat is the perfect partner because we share the same mission – affordable housing for those in need," Mannheimer tells Green Matters exclusively via email. "We must get back to helping working people achieve the American dream, and that begins with home ownership. Our partnership [with Habitat for Humanity] takes this cause on directly, and we plan to continue this relationship for years to come."
Typically, Habitat for Humanity relies on staff members and volunteers to build its homes the old-fashioned way. People can get involved with the nonprofit by working on local homebuilding projects, or by joining a volunteer trip in another U.S. city or somewhere abroad. But as 3D-printing homes becomes more accessible, if Habitat for Humanity chooses to build more homes this way, the nonprofit could save on a lot of costs — which means more homes could ultimately be built.
Concrete is also often more durable traditional homebuilding materials like brick and wood, meaning these 3D-printed homes could last longer and better withstand natural disasters — making them sustainable in the long term.
Article continues below advertisement
And with housing prices rising, there is a serious need for affordable solutions — such as building more 3D-printed homes.
Article continues below advertisement
"Housing costs were out of control prior to the pandemic and have risen to the highest average sales prices in over 20 years today," Mannheimer tells Green Matters. "Unless we pay workers wages that meet the price levels of today's housing market, we must reduce the cost to build and sell housing. New technology like 3D printing can help drop the costs of home construction by lowering the time it takes to build, the labor necessary, and the lower cost of materials."
This is not Habitat for Humanity's first 3D-printed home.
In June 2021, Habitat for Humanity announced that it was building its first 3D-printed home in the U.S., in Tempe, Ariz. The home is being 3D-printed with the German company PERI Group's Build on Demand Printer (BOD 2), and is expected to be complete and occupied by October 2021. Habitat for Humanity has also built some 3D-printed homes abroad.
Article continues below advertisement
Not to mention, there are several other organizations and tech companies using 3D-printing technology to fight the housing crisis. For example, the social housing nonprofit New Story and home technology company ICON teamed up several years ago to build 3D-printed tiny homes for people in need. In the spring of 2021, the first home was finally ready, and Tim Shea, 70, who was formerly homeless, moved in, making him the first person to live in a 3D-printed tiny house in the U.S. — and hopefully, he'll be far from the last.
UPDATE, Monday, Dec. 27, 4:40 p.m. ET: Less than five months after breaking ground on the house, and four days ahead of Christmas 2021, April Stringfield and her son moved into their 3D-printed Habitat for Humanity home.
"I'm excited to make new memories in Williamsburg and especially in a house, a home," Stringfield said, according to local Virginia news outlet WTKR. "Some place I can call home and to give my son that back yard that he can play in and also my puppy to run around the yard."
As Zack Mannheimer told WTKR, even though there are already a few other 3D-printed homes around the globe, this is the "first-ever owner-occupied 3D-printed home in the world."