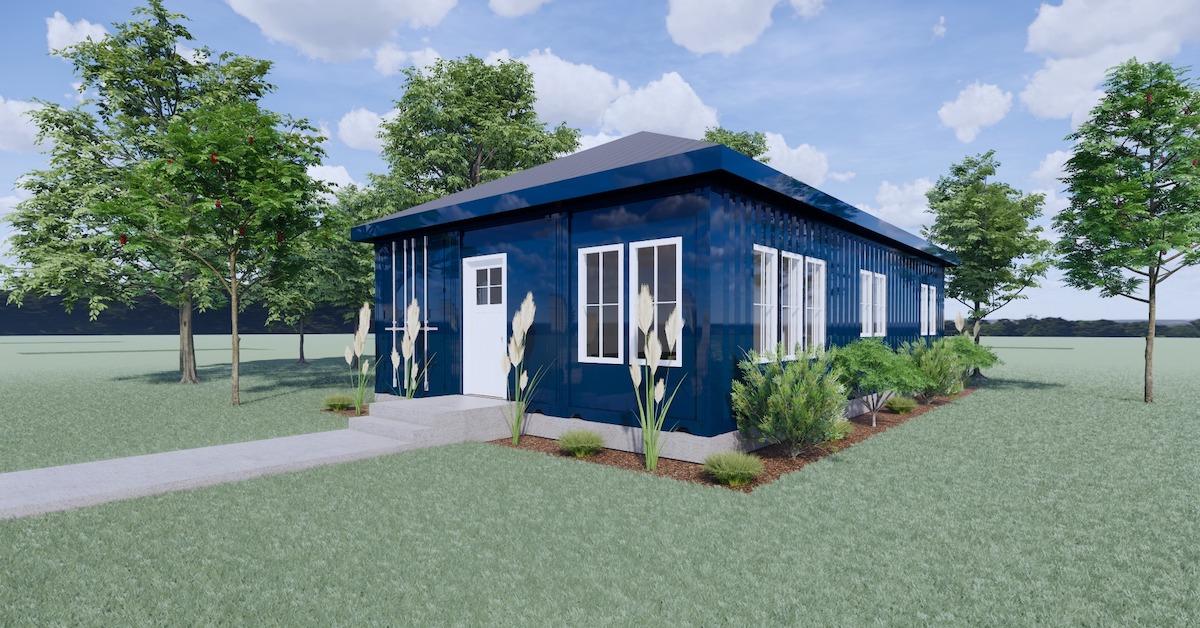 This Company Is Turning Shipping Containers Into Sustainable Tiny Homes (Exclusive)
No matter what kind of tiny house you choose, you're making an exciting move that will enrich your life (as long as you can handle the small space!) and benefit the planet. But reducing the environmental impact of your home is not as simple as moving into any old tiny house — you'll want to do your research to ensure that it's as sustainable as possible.
Article continues below advertisement
To help tiny home-seekers make the most out of their lifestyle, shipping container company SG Blocks recently launched SG Home, a line of sustainable houses and tiny houses made from shipping containers. We spoke with Bill Rogers, COO of SG Blocks to learn more about how shipping container tiny homes can be sustainable.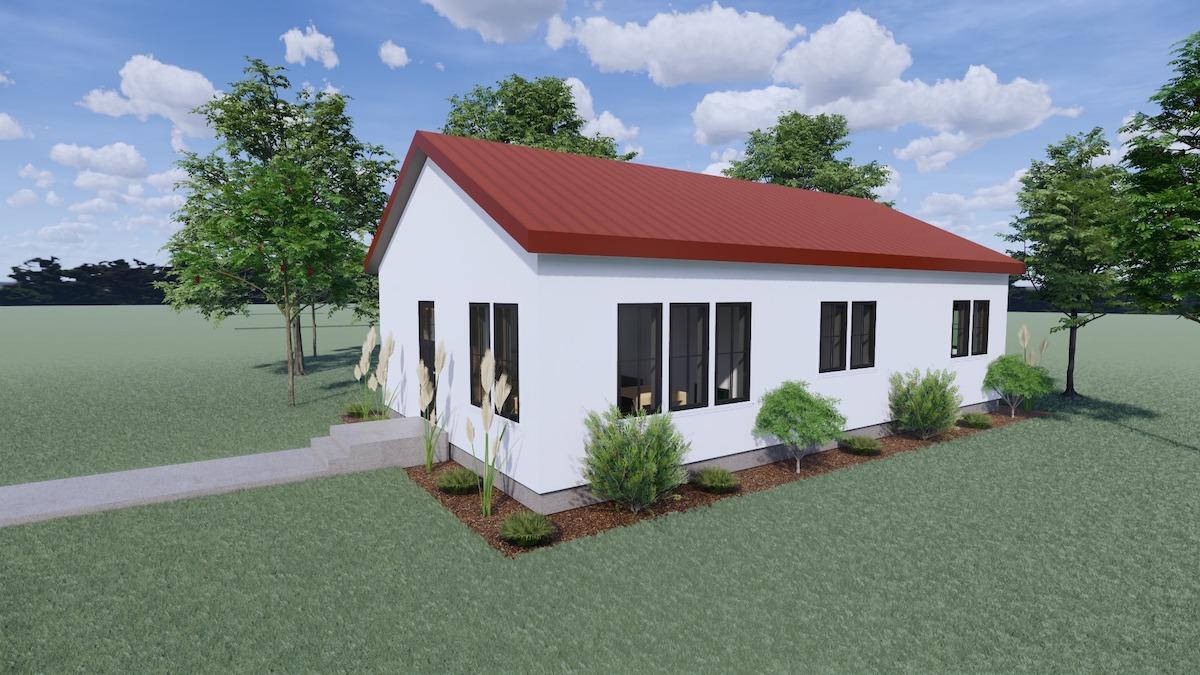 Article continues below advertisement
Can you make a tiny home from a shipping container?
Yes, you can absolutely turn a shipping container into a tiny home — the internet is filled with videos of people creating DIY tiny houses out of shipping containers, often on impressively tight budgets.
But to make things easier, SG is selling shipping container houses for those who aspire to live in a tiny home, but aren't so into the whole DIY thing. SG Blocks also sells shipping containers for other uses — they have been used by the military, as EV charging stations, as COVID-19 testing stations, and commercially (such as Starbucks, Verizon, and Puma stores).
SG's shipping container tiny homes are made from steel.
"The difference is in the materials," Rogers tells Green Matters, explaining why SG Home tiny houses stand out from others on the market. While many houses and tiny houses are traditionally made from brick and wood, SG's container homes are composed primarily of corten steel (aka weathering steel), which is designed for outdoor use, making the containers durable and resistant to natural disasters like earthquakes and hurricanes. And the more durable something is, the longer it will last, and therefore, the more sustainable it is.
Article continues below advertisement
"Sustainability is built into our mission at SG from the very beginning of the cycle. Your main building block is reused. It starts there. We reuse a lot of materials that our peers would just throw away," Rogers says.
Article continues below advertisement
"We start with a recycled energy efficient solution as the base structure and build efficiently within the structure creating as little waste as possible," he continues. "We often repurpose our waste into other projects or use rejected pieces to add in the shipping of our end product."
Additionally, Rogers notes that SG's maritime-grade shipping containers "are designed for their intended use to hold great weights, be watertight, and take the forces of nature." Basically, these shipping containers are designed to remain intact no matter what nature throws their way — so why not live in one?
Article continues below advertisement
You'd never know these houses were made from shipping containers.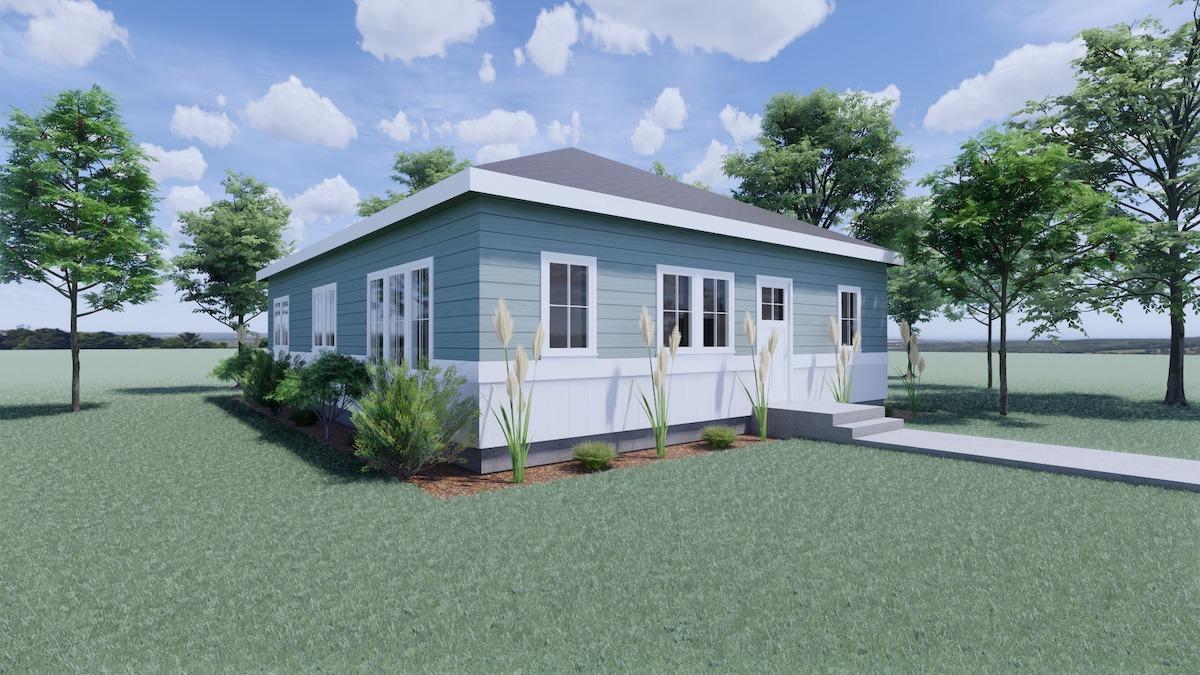 SG helps customers with every stage of their tiny home journey. After you select a floor plan, SG assembles your shipping container off-site — in a process that takes 40 percent less construction time than other homes — the company delivers it to you, and then the company helps you with the interior design.
SG's container houses start at $90,000. While that may sound like a lot for a glorified shipping container, these houses are actually a lot more than that. As of now, SG offers a wide range of finishes for its houses, as well as four different residential styles (though you can also work with SG to design a custom home of any size). No one would be able to tell that these homes are actually made from shipping containers — they just look like adorable little houses.
Article continues below advertisement
Typically, houses are classified as tiny homes when they are 500 square feet or less — but most of SG's homes are a bit bigger than that.
The smallest SG house is the Bluebell Cottage, which has two bedrooms, one bathroom, and an open concept kitchen and living room. The square footage is not listed.
Then there's the Beech Tree Cottage, which is 960 square feet, and has three bedrooms, one bathroom, and an open concept kitchen and living room.
The 1,280-square-foot Bungalow has three bedrooms, two bathrooms, and an open concept kitchen and living room.
Article continues below advertisement
Then there's the two-story Cedar, which is also 1,280 square feet. The ground floor features a half bathroom, and an open concept kitchen, living room, and dining room. On the second story, you'll find three bedrooms and a full bathroom.
Basically, SG's shipping container tiny homes are a great compromise for those who want a taste of tiny home living, but aren't quite ready for something quite so tiny.
"Our mission is to change the way people think about construction and building design, and reduce the cost and carbon footprint along the way," Rogers tells Green Matters. "We use highly sustainable, maritime-grade shipping containers for a reason. We build faster, greener, and for less."