Gray Wolves Were "Delisted" From the Endangered Species Act — but What Does That Mean?
Gray wolves were recently delisted from the Endangered Species Act, which biologists worry could be truly catastrophic for their population numbers.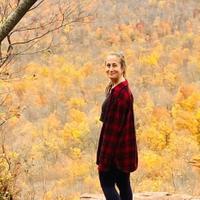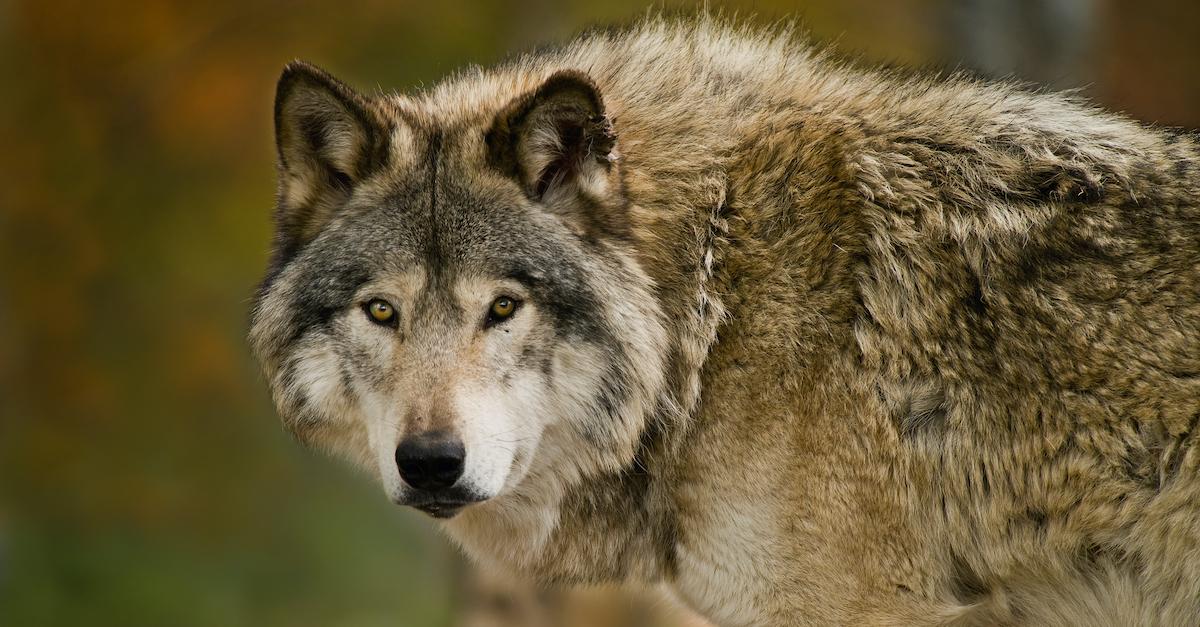 Despite Donald Trump's declaration that he's "the No. 1 environmental president," his presidency has led to several policy rollbacks, and the abolition of various essential wildlife protections. Most recently, the Trump administration delisted gray wolves from being protected by the Endangered Species Act, and needless to say, scientists are incredibly worried about the well-being of the species' population as a whole.
Article continues below advertisement
"For four years the Trump administration has rejected science and coddled special interests with devastating consequences for ordinary people," said Brett Hartl, chief political strategist at the Center for Biological Diversity Action Fund. "The gray wolf is now one more victim of this administration's vicious, heartless agenda."
Keep reading for more regarding these truly devastating measures, what it means to be "delisted," and the implications for the gray wolf population across the U.S.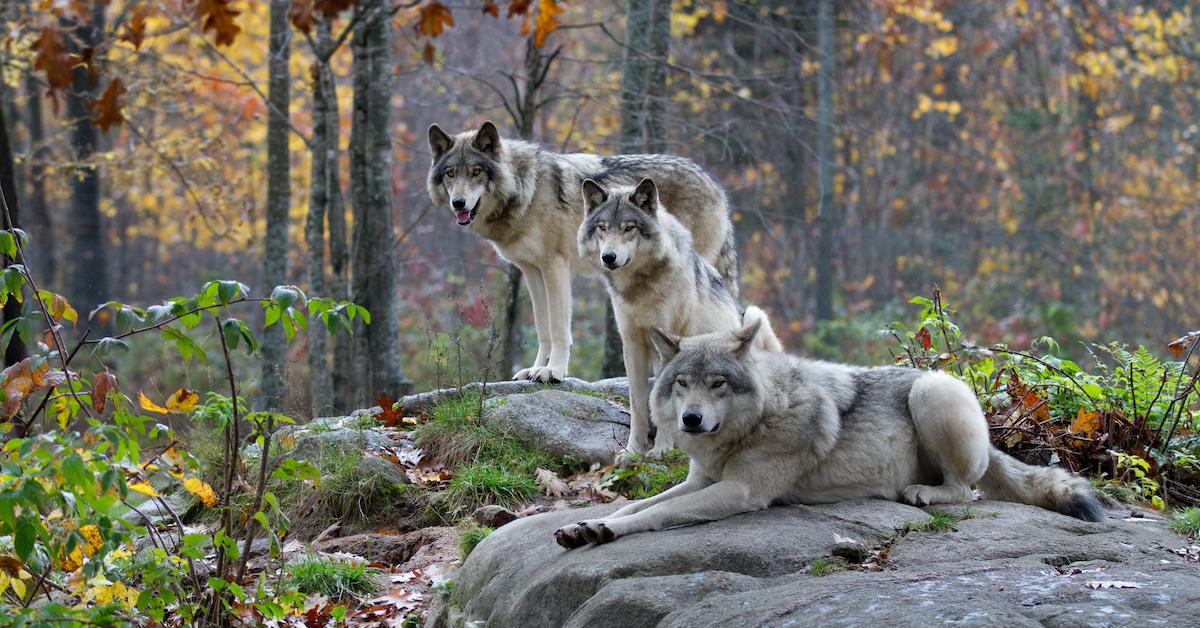 Article continues below advertisement
What does delisting mean? Gray wolves are no longer legally protected by the government.
For more than 45 years, gray wolves have been protected by the Endangered Species Act (ESA) of 1973, as per The Guardian, which made it illegal to kill them in the U.S., in efforts to prevent their extinction and increase their population. But on Thursday, Oct. 29, the Trump administration's U.S. interior secretary, David Bernhardt, officially announced gray wolves were "delisted" from the act — which means gray wolves are no longer protected by the U.S. government.
Gray wolves were delisted because they've apparently "exceeded conservation goals," according to CBS, which is based on scientific and commercial data.
"After more than 45 years as a listed species, the gray wolf has exceeded all conservation goals for recovery. Today's announcement simply reflects the determination that this species is neither a threatened nor endangered species based on the specific factors Congress has laid out in the law," Bernhardt said in his devastating announcement.
Article continues below advertisement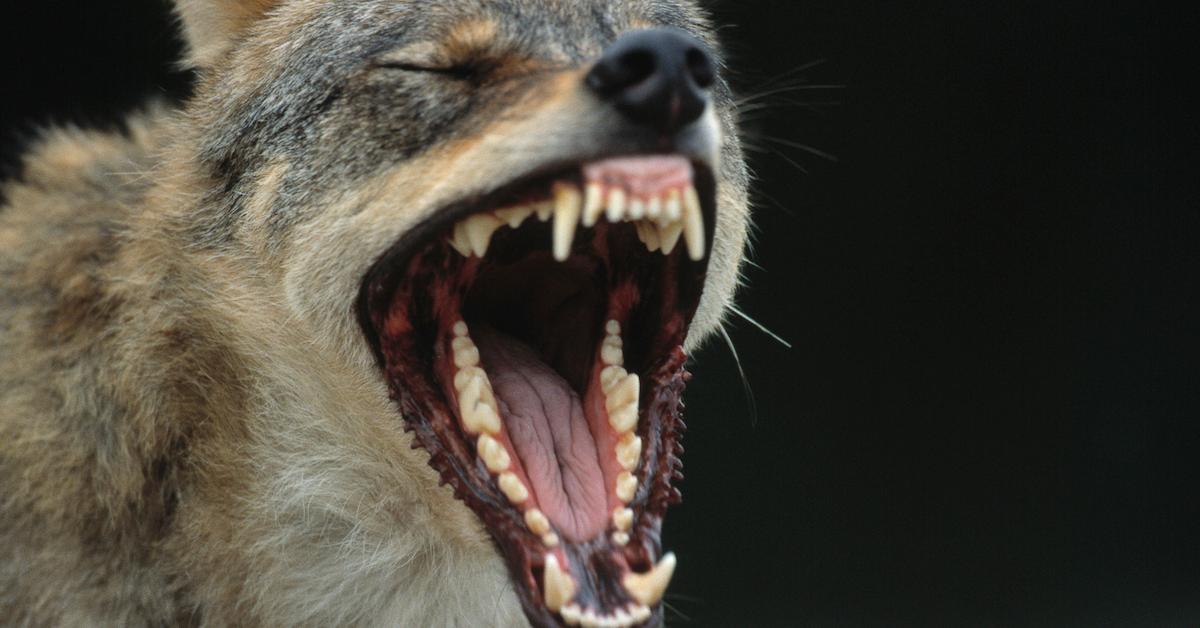 This could be catastrophic for the U.S. gray wolf population.
The ESA's protection over gray wolves was enacted when their population sunk to 1,000 in 1970s, per Earthjustice. They had been poisoned and shot by farmers who deemed them pests, and they had been considered trophies by hunters and trappers for many years. After they were officially ESA listed, the population rose to around 6,000 across the mainland U.S., which several scientists say is incredibly premature, as the population is still fragile. Therefore, the consequences could be invaluable.
Article continues below advertisement
"Again and again, the courts have rejected premature removal of wolf protection," the Center for Biological Diversity's carnivore conservation director, Collette Adkins, said in a statement. "But instead of pursuing further wolf recovery, the Fish and Wildlife Service has just adopted the broadest, most destructive delisting rule yet. The courts recognize, even if the feds don't, that the Endangered Species Act requires real wolf recovery, including in the southern Rockies and other places with ideal wolf habitat."
"The Trump administration plan, if not stopped in the courts, would result in at least 1,500 wolves being killed a year in the three Great Lakes states, with the states seeking to use steel-jawed leghold traps and snares," Wayne Pacelle, President of Animal Wellness Action also said. "Wisconsin's diabolical plan would allow hunting of wolves with packs of dogs – enabling animal fighting without the pit or the wagering, but with all the same cruelty."
Article continues below advertisement
Anthropologist, Jane Goodall, also released a heartbreaking PSA urging environmentalists to speak out against this devastating decision.
"I was shocked and saddened to hear that the U.S. Fish and Wildlife Service has planned to delist gray wolves from North America, from the endangered species list. And I'm not a biologist who studied wolves — although I've met many who have," Goodall said.
Article continues below advertisement
"It's been 40 years now since wolves were originally put on the ESA because they had been hunted and trapped and pesecuted until they were almost extinct... when this delisting was proposed in 2013, 1.5 million people spoke out against it. How tragic, if one could no longer hear the beautiful sound of their howling back and fourth under the moon at night," she continued.
Watch the full PSA, below.
The Trump administration's latest decision regarding wildlife is truly diabolical, in selfish efforts to appeal to his right-wing audiences. We truly can't say it enough, but get out there and vote on or before Nov. 3.