Single-Use Face Masks Are Hurting Wildlife. Here's How to Dispose of Masks Safely
Face masks are hurting wildlife — if you need to wear a single-use mask, here's how to throw it away safely.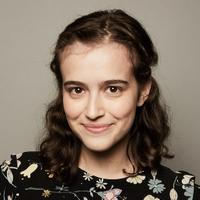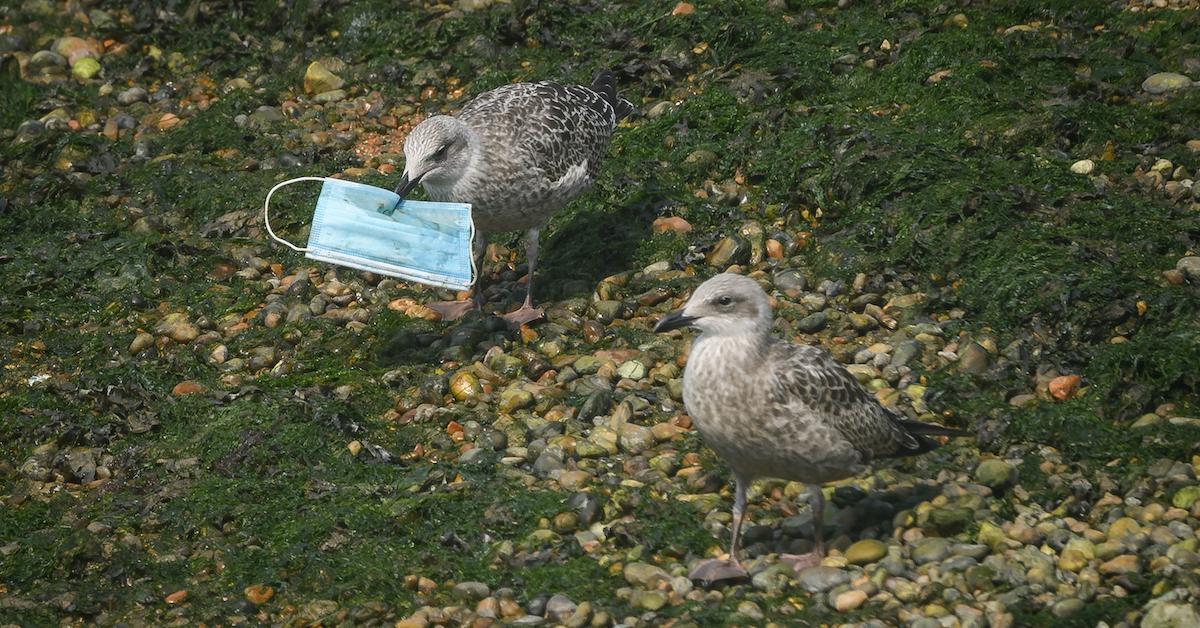 These days, wearing a face mask is the responsible thing to do — but unfortunately, that has meant single-use face masks, gloves, and other PPE are the newest forms of litter on city streets, beaches, and oceans. This is bad for so many reasons, but one of the worst is that the littered face masks can seriously hurt animals.
Article continues below advertisement
A discarded face mask got tangled in a seagull's legs.
Last month, the employees of a car dealership in the English city of Chelmsford, Essex, noticed a young seagull on their street for about a week or two. One day, they saw that the seagull's feet were tangled in the ear loops of a single-use face mask; the gull couldn't walk, and had been sitting in the same spot for hours, as reported by BBC News. So, employees from a car dealership called the Royal Society for the Prevention of Cruelty to Animals (RSPCA).
Adam Jones, inspector at the RSPCA, said that when he approached the gull, he tried to walk away — but he couldn't, because of the mask. "It's clear the mask was there for some time and the elastic straps had tightened around his legs as his joints were swollen and sore," he told BBC News. He took the seagull to South Essex Wildlife Hospital, which specializes in helping sick and injured animals.
The hospital's manager, Sue Schwar, told BBC Breakfast that not only were the bird's legs swollen, but he seemed traumatized from the experience of being tangled in the mask and then confined in a box during his rescue. Fortunately, the hospital's vet was able to safely remove the mask from the seagull's legs. He was then relocated to an aviary with other seagulls. There, the staff is monitoring him, and will release the group back into the wild when they're all ready.
Schwar also explained that second to cat predation, being tangled in trash is the top reason people bring in injured animals. The hospital has also had many other cases of animals being tangled in masks and gloves, including a fox and a hedgehog.
Article continues below advertisement
PPE like gloves and masks are hurting wildlife.
What's the best way to dispose of face masks?
If you wear a single-use face mask, make sure to dispose of it properly. Never litter it on the ground, and try not to throw it away in an outdoor trash or set it down outside, as the wind could pick it up and blow it away.
Article continues below advertisement
When throwing away a face mask, you can snip the ear loops in half with a pair of scissors. That way, even if it does somehow wind up as litter (by blowing out of a trash can, landfill, or garbage truck), there's less of a chance it could get tangled around an animal.
If you are a medical professional and need to throw away your face mask in a sanitary way while at work, you may not able to cut the ear loops in half. Depending on the material, you may be able to rip them in half; if not, just make sure you are throwing your masks away in a trash can where the contents will be securely tied up for trash day.
Article continues below advertisement
That said, if you are not a medical professional, consider wearing a cloth face mask instead of a new single-use one for everyday use. In fact, the CDC specifically recommends that on errands and outings, people wear cloth face coverings, not medical-grade masks. Wearing a cloth mask is more eco-friendly, it's less likely to accidentally wind up as litter, it will save you money over time (assuming we have to wear these things for a while), and it will help reserve medical-grade masks for the healthcare workers who need them.
And if you do see an animal tangled in a face mask, Schwar recommends trying to restrain the animal, confining the animal, and then carefully cutting off the mask. If you're unable to remove it, call for help.
The best way to prevent contracting or spreading coronavirus is with thorough hand washing, social distancing, and wearing a cloth face covering. If you feel you may be experiencing symptoms of coronavirus, which include persistent cough (usually dry), fever, shortness of breath, and fatigue, please call your doctor before going to get tested. For comprehensive resources and updates, visit the CDC website. If you are experiencing anxiety about the virus, seek out mental health support from your provider or visit NAMI.org.