Elderberries Have More Health Benefits Than You May Have Imagined
Elderberries have become particularly ubiquitous these days, but are elderberry products as good for your immune system as we've been led to believe?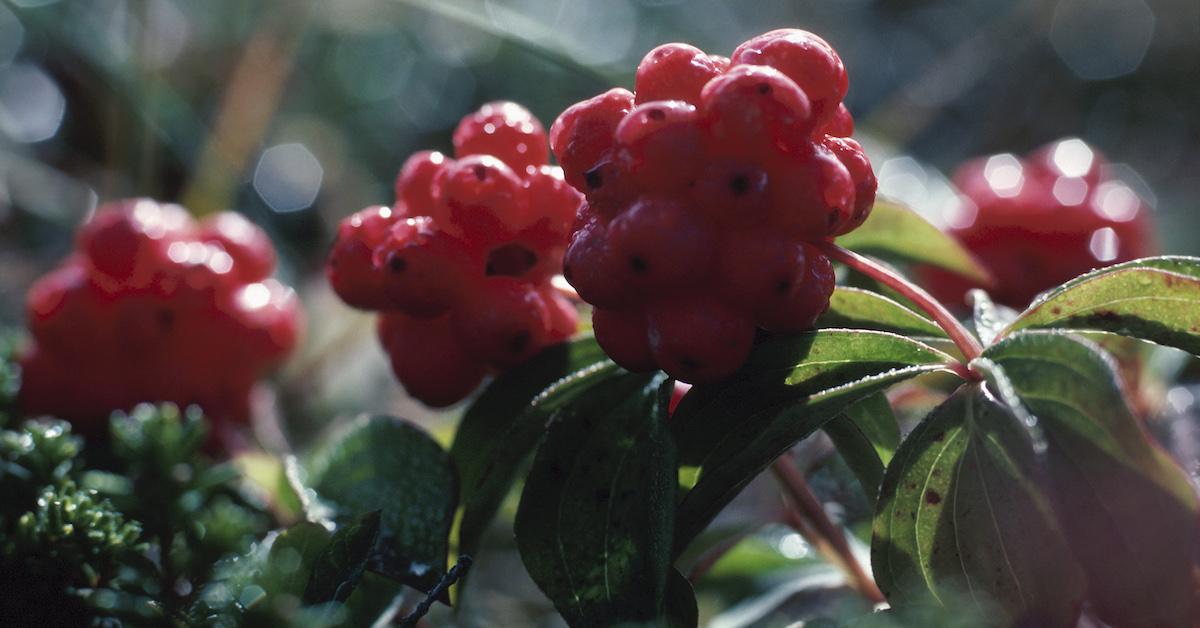 If you've walked into a pharmacy over the last few years, you've most likely seen elderberries as an ingredient in cough syrups and vitamins. The belief is that this somewhat unassuming berry is full of antioxidants, resulting in supposedly endless health benefits. That said, society's renewed interest in elderberry has many wondering if elderberry actually good for your immune system or if it's just a new fad — keep reading for what experts believe.
Article continues below advertisement
Is elderberry good for your immune system?
The ancient Greeks believed elderberries provided endless health benefits, curing colds, the flu, or minor diseases, while easing other ailments such. as constipation. According to New Chapter, beliefs in the elderberry's medicinal qualities were mostly tied to the folklore surrounding elder trees. Some early European pagans believed elderberries had healing properties because of a magical nymph named Hylde-Moer, who lived in the tree and served as its caretaker.
Article continues below advertisement
Some preliminary evidence indicates the elderberry may relieve symptoms of flu or other upper respiratory infections, according to the National Center for Complementary and Integrative Health (NIH), though there isn't high-quality clinical evidence that elderberries are a cure-all supplement. There is also no evidence that they possess magic of any kind.
However, elderberries are still very nutritious. According to Nutrition Data, one cup of elderberries provides a rich array of nutritional elements such as vitamin B6, iron, potassium, and 87 percent of the daily recommended value of vitamin C. They also contain a fair amount of antioxidants.
Article continues below advertisement
Why is elderberry so popular?
Elderberries' antioxidants are why drugstore shelves are still stocked with elderberry gummies, lozenges, juice shots, and flavored cold medicine. Elderberry extract has been used for thousands of years. Research has shown that antioxidants are capable of treating and preventing chronic diseases.
Article continues below advertisement
A 2015 study on the subject revealed that the flowers, fruits, and leaves of the elderberry plant are packed with antioxidant compounds, which can also help fight symptoms of the common cold and flu. Unfortunately, new evidence gleaned from a more recent study suggests that elderberry might not be as effective in reducing the severity or duration of flu symptoms, however, so speak to your doctor if you're experiencing symptoms, and consider using it as a supplement to get better.
Article continues below advertisement
Should I eat raw elderberries?
You probably shouldn't eat raw elderberries, as they have been known to contain a small (though not fatal) amount of cyanide and lectins, which can cause stomach problems. Cooking removes all of these compounds. Also, a new report indicated that elderberry is not recommended for use by anyone for anyone 18 or younger, or by anyone who is pregnant or lactating.
Article continues below advertisement
Are elderberries good for you?
Elderberries certainly aren't bad for you — research conducted on rats found that rodents who drank the elderberry juice had reduced inflammation and oxidative tissue damage, while a subsequent study involving human trials indicated increased antioxidant status. In both cases, the test subjects showed at least some degree of improved health.
Thousands of years of anecdotal evidence by shamans, healers, and spiritualists have prompted scientists to conduct further research. A recent study concerning elderberry's effects on heart health found that elderberry might reduce the amount of fat in the blood while simultaneously lowering cholesterol. Subsequent research found that elderberries increased insulin circulation and improved blood sugar levels.
These are all promising signs and proof that elderberries have certain health benefits, though science has yet to test all the limits of elderberries, so it's hard to say with any certainty just how good they are for us. Until then, we can be fairly confident that reaching for an elderberry-flavored medication won't hurt. Heck, it might even help you kick that cold a little faster.