Here's How Teen Activists in Ecuador Are Making a Difference for the Planet
In response to Ecuador's use of gas flares in the Amazon rainforest, a group of teenage activists from Lago Agrio are demanding government action.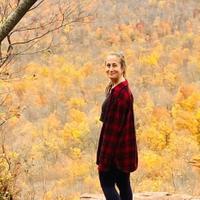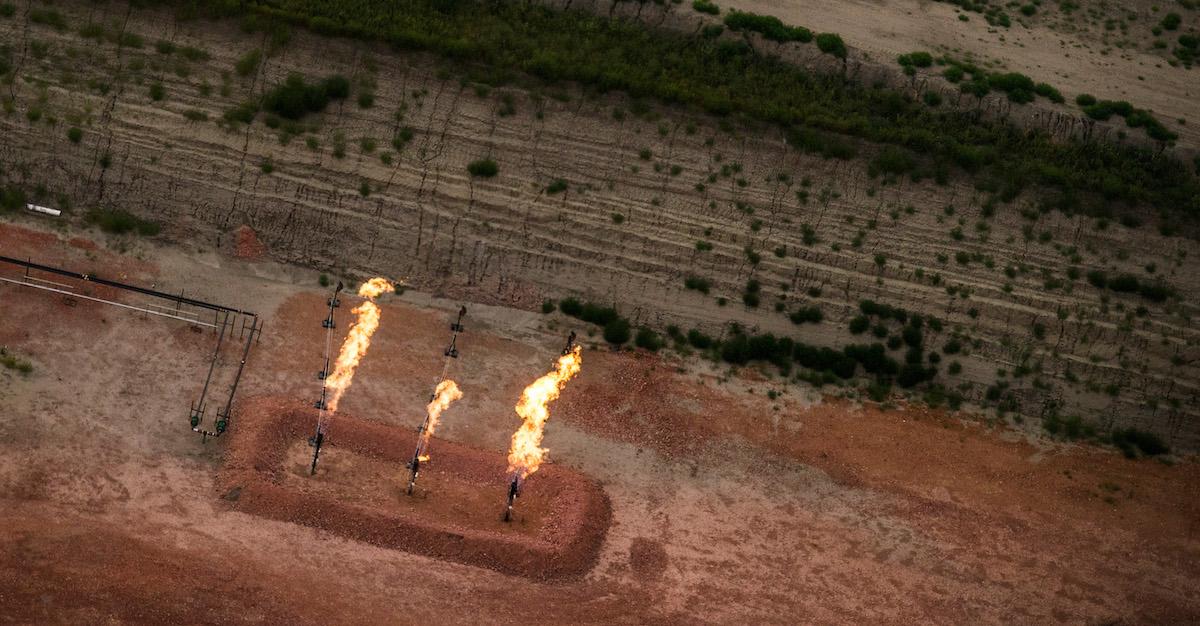 For years, Ecuadorian communities have been subjected to air and water pollution, at the hands of the oil industry. Gas flares, which waste energy and emit greenhouse gases, also damage ecosystems, and taint the air and drinking water for nearby Indigenous people and farming communities.
That's why environmental rights lawyers, as well as a group of brave Ecuadorian teen activists from Lago Agrio are standing up to the government, to enforce stricter regulations.
Article continues below advertisement
"I fear for my future and that of my family," 11-year-old Ecuadorean student Leonela Moncayo stated, as per the Thomson Reuters Foundation. She and her family live in the tropical town of Lago Agrio, which is within close proximity to the Amazon rainforest — and is at the heart of Ecuador's oil extraction.
"We live off the land, we're farmers. The water isn't safe to drink. The Amazon and its riches are being destroyed."
"We want the government to comply with the court ruling," 14-year-old Jamileth Jurado, another teen girl who worked on filing the legal complaint, also stated, according to the Thomson Reuters Foundation.
"We don't need an apology while our health is being harmed. We need the pollution to stop. We need clean air and water."
Article continues below advertisement
What are Lago Agrio teens demanding of the Ecuadorian government and gas companies?
Oil pollution is taking a major toll on families near Ecuador's Amazon rainforest — which is why nine teens banned together to sue the government. In their lawsuit, the students demanded a ban on oil flares, which let CO2, methane, and other harmful gases escape, while wasting energy. Oil flares also damage trees and other surrounding vegetation, contaminate air and water supplies, and can even cause cancer, according to The Japan Times, as the flares emit the carcinogen benzene.
Article continues below advertisement
There are reportedly hundreds of gas flares throughout Ecuador's rainforests, which are disproportionately affecting Indigenous and farmer's lives.
In 2021, the court decided the flares violated these communities' constitutional right to a healthy environment, ordering the government to eliminate flares near inhabited areas over the next year and a half, and to issue an apology. But the gas flares are still burning, and more are developing cancer.
"I understand your discontent. We all have families, we all have children," Diego Erazo, an energy ministry official stated in a recent apology . While he claims an action plan is in the works to remove flares, and that oil companies have been encouraged to use cleaner technology, Ecuador's young environmentalists are still fighting for a cleaner future.
"What's happening here is a crime," Moncayo stated, as per the Thompson Reuters Foundation. "We'll keep fighting for future generations."
Article continues below advertisement
Unfortunately, much of this oil is being exported to one U.S. state.
While Ecuador ships its oil to various countries around the world, one state in particular is guilty of consuming much of its extractions: the state of California.
According to NBC News, one in every seven tanks of gas, diesel, or jet fuel in SoCal was derived from the Amazon rainforest. Corporate consumers are the main culprits, of course, including Costco, PepsiCo, and Amazon.
"This is no longer one of those things where we're supposed to have sympathy for a crisis that's happening somewhere else," Angeline Robertson, a senior researcher from Stand.earth said in response to the finding, as per NBC News. "It's occurring in California, and it's linked to Amazon destruction."
That said, it's a devastating reality that's not only hurting the environment, but Indigenous and impoverished families, too.