7 Eco-Friendly Nail Polish Brands for Vegan, Cruelty-Free, and Non-Toxic Beauty
If you're looking to keep the earth clean and your nails looking seriously gorgeous, take a look at a few of our favorite eco-friendly nail polishes.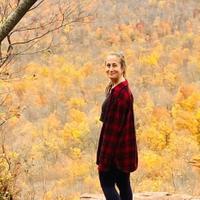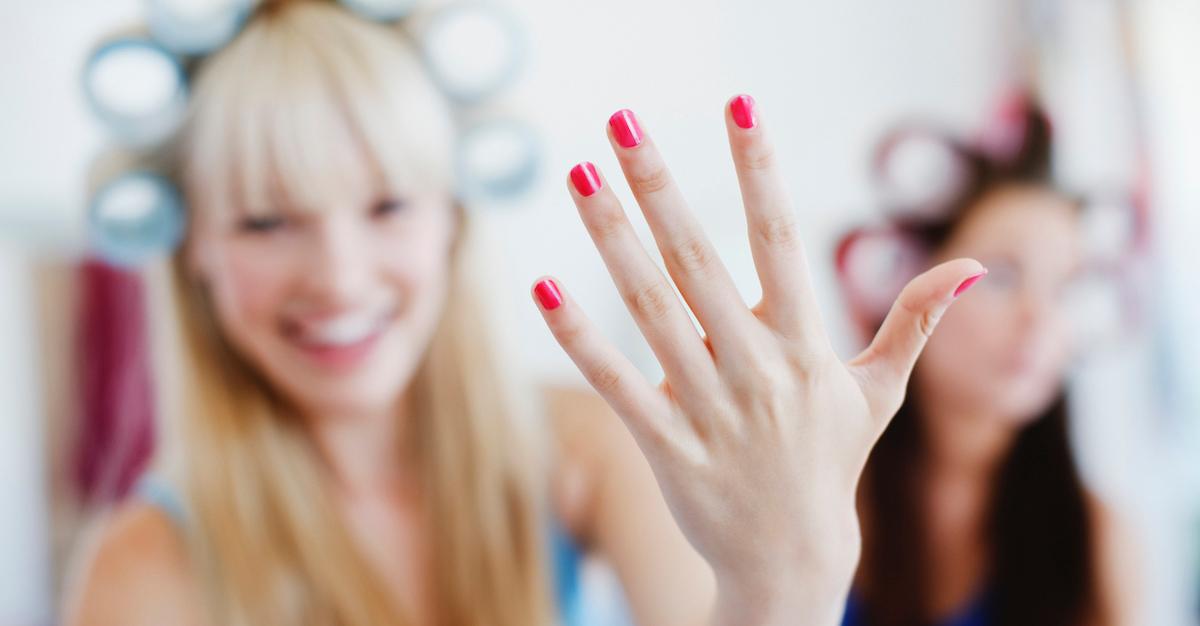 If you've ever inhaled at a nail salon, it's relatively safe to assume that nail polish can contain some harsh chemicals, which can do a number on your well-being, and on the planet. But this doesn't have to be the case — there are so many eco-friendly nail polish companies that are low-impact as well as earth- and human-safe. Do your nails, and the planet, justice with these eco-friendly nail polish brands.
Article continues below advertisement
Kapa Nui Nails
Kapa Nui is a women-run nail polish brand that's based out of Hawaii. The company was started out of a desire to create nail polish that's safe for people who are pregnant, children, and people with cancer. The founders have worked tirelessly with chemists to develop a gorgeous palette of all-natural colors that don't sacrifice health or eco-friendliness for beauty. Everything is vegan and cruelty-free, phthalate-free, and more.
Piggy Paint
For a spa day with the little ones, Piggy Paint is kid- and planet-safe. All of the products are water-based, and it's all VOC-, harsh chemical-, and cruelty-free. Everything is vegan, all orders are packaged in biodegradable starch peanuts that dissolve in water, and the boxes are reused before being repurposed as packing material. You can find it for yourself and your family at Target and on Piggy Paint's website.
Article continues below advertisement
Sally Hansen's Good.Kind.Pure
Sally Hansen's Good.Kind.Pure line features 35 plant-based and 100 percent vegan nail polish colors that are inspired by nature. The formula contains no formaldehyde, formaldehyde resin, toluene, xylene, acetone, phthalates (including dbp), camphor, parabens, ethyl tosylamide, triphenyl phosphate (tpp), animal-derived ingredients, styrene, bisphenol a glycol ether of series e (glycol ethers derived from ethylene oxide), nonylphenol ethoxylate, or sulfates. As a plus, the brushes are vegan; however, Sally Hansen is not certified cruetly-free.
Article continues below advertisement
SOPHi Nail Polish
For health- and eco-conscious nail polish enthusiasts, SOPHi Nail Polish is non-toxic, odorless, and free of all harsh chemicals. It's water-based, and won't leave your nails looking sallow or brittle. It's cruelty-free, vegan, and as a plus, it lasts a really long time, guaranteeing your nails look good for the long haul.
Article continues below advertisement
Little Lady Products
For another kid-friendly nail brand, Little Lady Products are 7-toxin free, and available in a wide range of quick-dry colors. They're scented, vegan, and cruelty-free, and you can find them at 275 select stores nationwide, or online. Luckily, they ship anywhere in the U.S., so no matter where you are, you can have your kid's nails looking chic in no time.
Article continues below advertisement
Ella + Mila
Ella + Mila is an OG eco nail brand that's free of chemicals and harsh ingredients, as well as animal products. It's also cruelty-free and made in the U.S. (meaning lower transportation emissions), and you can find Ella + Mila's colors at Target, Amazon, or at most major drug stores nationwide.
Article continues below advertisement
Pacifica's 21-shade Plant Magic Nail Polish Collection
Not only is Pacifica's 21-shade Plant Magic Nail Polish Collection magical, but it's also super planet-friendly. Everything in the line is vegan, cruelty-free, and made with all-natural, bio-sourced ingredients that come from renewable vegetable biomass. Each color is also rich in calcium, magnesium, and trace elements, which help support stronger nails — while also staying on for days.
Article continues below advertisement
Green Matters' new book, Green Living, is the perfect guide to living an eco-friendly lifestyle for people at every stage of the process. You can order Green Living here.