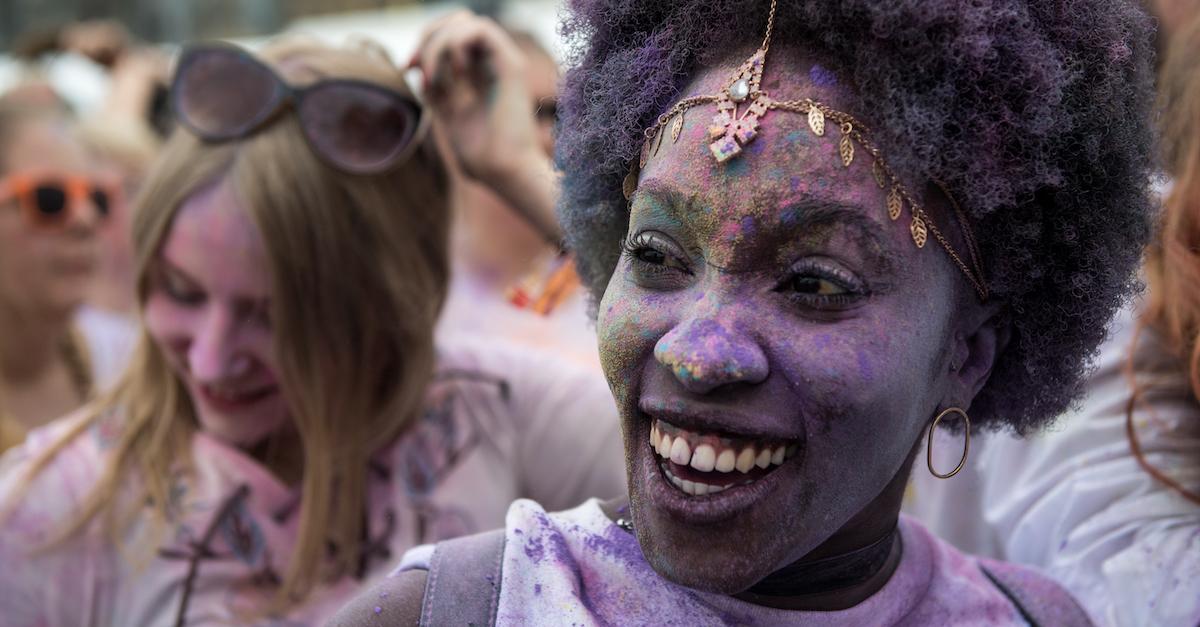 DIY: Eco-Friendly Holi Colors to Make at Home
It's already mid-March, which means you may be gearing up to celebrate Holi at the end of this week. The two-day Hindu celebration, which is also known as the festival of colors, originated in India, and takes place on Friday, March 18. Its origins are religious, though it's become a widely celebrated holiday around the world, involving a messy yet beautiful color "fight." And if you're hosting your own Holi party, it's important to make sure you're using eco-friendly Holi colors.
Article continues below advertisement
Lifestyle Asia lists several brands that sell eco-friendly Holi colors, but if you're making your own it's best to go the eco-friendly route.
"Celebrating an eco-friendly Holi gives you the freedom to have fun along with the pleasure of protecting the environment," reads an EcoWare piece called How To Celebrate Eco-Friendly Holi. "Not only this by making your Holi celebrations eco-friendly you also save money, which otherwise could have spent on harmful colors and other irrelevant products."
Dr. Supriya Awasthi, who is a professor at Noida International University's School of Allied Health Sciences, had similar sentiments.
"Holi should be eco-friendly not only for our environment, but also for our health," Awasthi told Zee News India.
Keep reading for more on how to make eco-friendly Holi colors this year.
Article continues below advertisement