Rising temperatures make summer the perfect season to put your hair up or conceal your scalp from the sun's heat. From buns to ponytails to twists, getting your hair off your shoulders can be the key to beating summer heat, for those with hair of any length. But some hair styles require certain accessories, and unfortunately, such accessories often contain components that are less than eco-friendly.
Traditional scrunchies and headbands may be dyed with harsh chemicals, or made from non-recyclable fibers. Many hair combs, clips, and styling sticks contain non-biodegradable plastic parts, which add to the planet's waste problem once they are eventually discarded. For hygiene reasons, many people are reluctant to use second-hand hair accessories, such as hats or wraps, making it difficult to avoid a trip to the store or online when it's time to increase your wardrobe. But if you're searching for greener alternatives, never fear. Consider these five eco-friendly hair accessories to keep your updo on point this summer.
1. ENSO Organic Headbands by Kooshoo
Kooshoo is a brand dedicated to organics. From their hair accessories, to their yoga and athletic clothing, everything Kooshoo makes is created with organic cotton and other natural materials. This California-based company even manufactures its products locally, in downtown L.A., and dyes its clothing in a solar-powered factory there. All of this adds up to a much smaller carbon footprint than traditional clothing companies, which is great news for the planet. And Kooshoo's beautiful, sweat-wicking headbands are available in a wide range of colors, perfect for the summer. These headbands can be twisted and worn in a variety of unique styles, meaning that they can transition from yoga class to an evening out with no problem whatsoever.
Get one for yourself, and check out Kooshoo's other organic hair and clothing products here.
2. Organic Cotton Scrunchie by Cottonique
Cottonique's scrunchies are made from 100 percent natural, organic cotton and latex-free elastic. This is a far cry from traditional scrunchies, which are often made from non-biodegradable fibers. Cottonique's scrunchies, which are specially-crafted to be irritation free for sensitive skin, are even dyed with substances much gentler than those used by traditional clothing companies. These scrunchies are even recognized as safe for use by those with severe latex allergies by the American Latex Allergy Association.
You can purchase Cottonique's scrunchies, as well as their other organic cotton products, here.
3. Organic Wooden Hair Sticks by Bandaru Organics
Not your usual accessories company, Bandaru Organics focuses on body jewelry, such as ear gauges and plugs. This small etsy shop also makes hair sticks, a unique hair accessory for those who don't mind standing out. The sticks are used to create buns and other simple updos, and are made from sustainably harvested wood. Most are also decorated with hand painted or hand etched designs.
Grab a pair of these unique hair accessories here.
4. Organic Wooden Hair Combs by Ellenis Workshop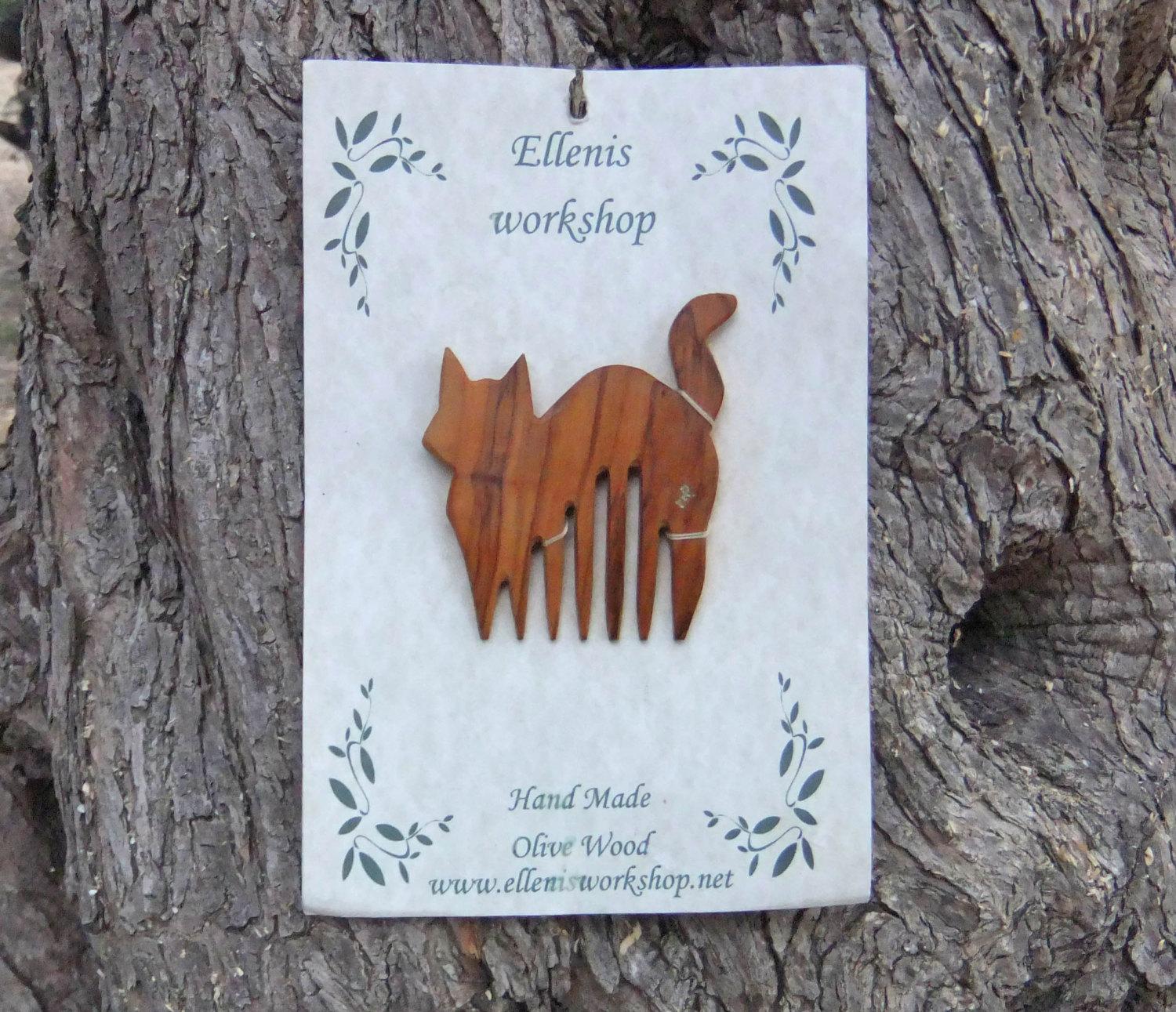 Ellanis Workshop, a small independent brand run by artist Eric Kempson, creates all sorts of beautiful accessories from organic olive wood. Because the grain of each wood piece is different, the look of each hair comb is completely unique. Ellanis Workshop's hair combs, perfect for summer buns and other updos, come in a variety of shapes, from tradtional comb shapes to whimsical animals, such llamas and cats! Every comb is a completely biodegradable piece of organic art that you can feel good about wearing.
To see all of Ellanis Workshop's olive wood offerings, visit their etsy shop here.
5. Certified Organic Cotton Head Scarf by Headcovers Unlimited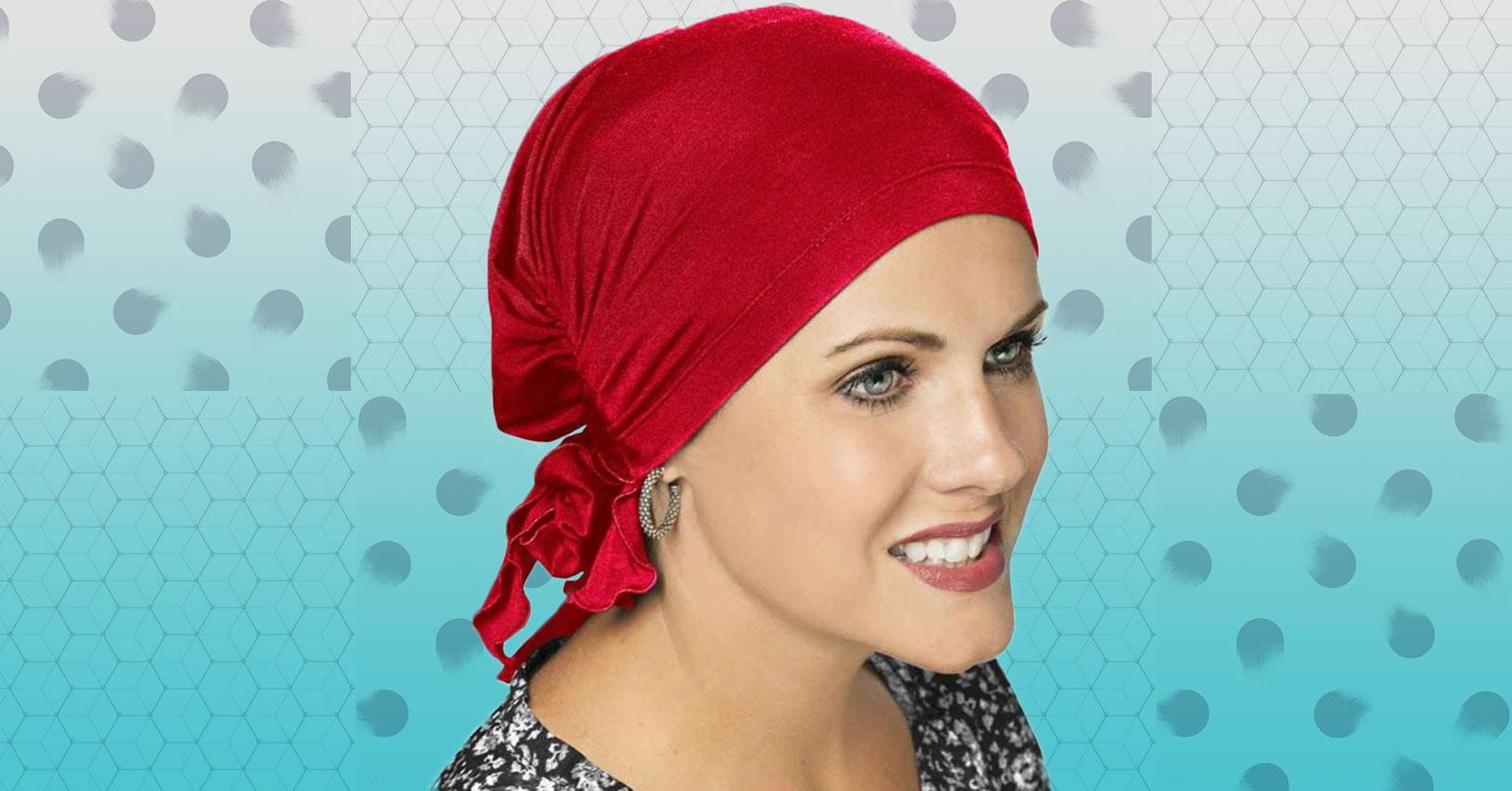 Head scarfs are one of the most versatile hair accessories in existence. They can help keep you cool by shading our heads from the sun and wicking away sweat, or keep you warm, by trapping heat close to the head. They can also be tied in a variety of styles and come in all sorts of colorful patterns. Headcovers Unlimited offers a wide variety of head scarves, including those made from 100 percent organic cotton. Their organic head scarves are available in solid colors, such as white, brown and light blue, that are easy to blend into any wardrobe.
If you'd love to try a head scarf but are unsure where to begin, check out Headcovers Unlimited's guide to tying scarves here. Then head over to their shop and try one of their organic scarves for yourself.