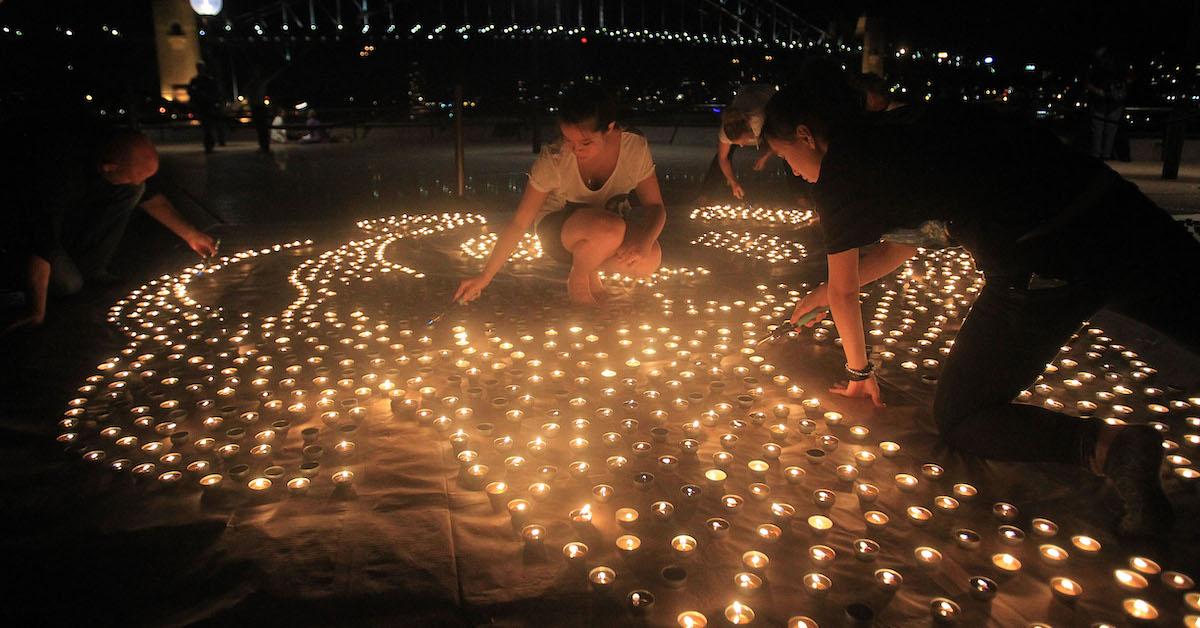 Earth Hour Is This Weekend – Here's Everything You Need to Know, And a Few Suggestions for Observing
By Sophie Hirsh
Get green news right to your inbox!
Thanks for signing up!
Whether or not your home gets natural sunlight, you probably have some sort of light on during pretty much every waking moment of your day. But this Saturday, March 30, people from all over the world will take a break from that for 60 minutes to participate in the World Wildlife Fund's Earth Hour. At 8:30 p.m. local time, people are encouraged to "turn off their lights for one hour to show their steadfast commitment to protecting nature," according to the WWF's website. Here's everything you need to know about the annual event.
Earth Hour first began in 2007 in Sydney, Australia, with more than 2.2 million participants, the WWF explains. Every year since then, the movement has grown, with other volunteer organizations joining WWF in promoting the annual movement. In 2018, 188 countries and territories participated in Earth Hour, and more than 17,900 landmarks and monuments even went dark for the occasion.
More From Green Matters
.

Food

Lab-grown meat and plant-based meat are on the rise.

.

Community

The summit will take place in mid-July.