Are There Bugs in Your Candy Corn? The Answer May Surprise You
Candy corn might look like another colorful Halloween confection, but its ingredients are sometimes creepier than you imagine.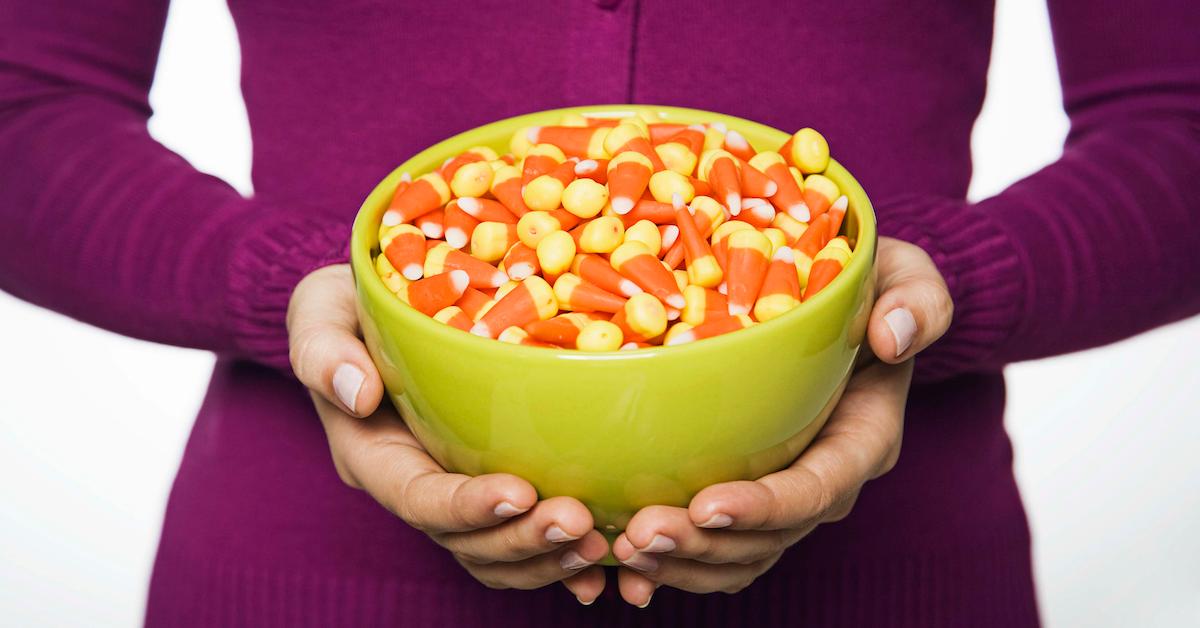 Every year, store shelves fill up with all manner of colorful Halloween confections. Chocolate, gummies, fruity chews, nuts, caramel — there's something for everyone! And then, there's candy corn. Despite the universal love/hate relationship that people have with candy corn, it remains one of the most popular Halloween treats. Still, rumors persist. But is it gross because it's basically colored, refined sugar, or does candy corn have bugs in it, as some people believe?
Article continues below advertisement
Does candy corn have bugs in it?
In addition to copious amounts of sugar, candy corn contains an ingredient called confectioner's glaze, a substance that gives candy corn its hard, waxy coating. This may sound like just another sugary additive, but according to USA Today, confectioner's glaze is actually made from bug secretions.
Otherwise known as shellac or lac-resin, this material is coincidentally the same thing that gives lac bugs their hard, waxy coating. According to Britannica, Lac bugs are parasites from tropical and subtropical regions. The lac secretions are a way for the insect to protect themselves, but once repurposed, those secretions can also be used to "protect" a lot of different Halloween candy, as well.
Article continues below advertisement
USA Today reports that jelly beans, Whoppers, and Milk Duds have the same confectioner's glaze listed on their ingredients lists. Some pills are coated in shellac as well. And according to Cosmetics Info, certain hairsprays, mascaras, nail polishes, eyeliners, and other cosmetics use shellac, both as a way to keep moisture out and as a means of keeping cosmetic emulsions from separating.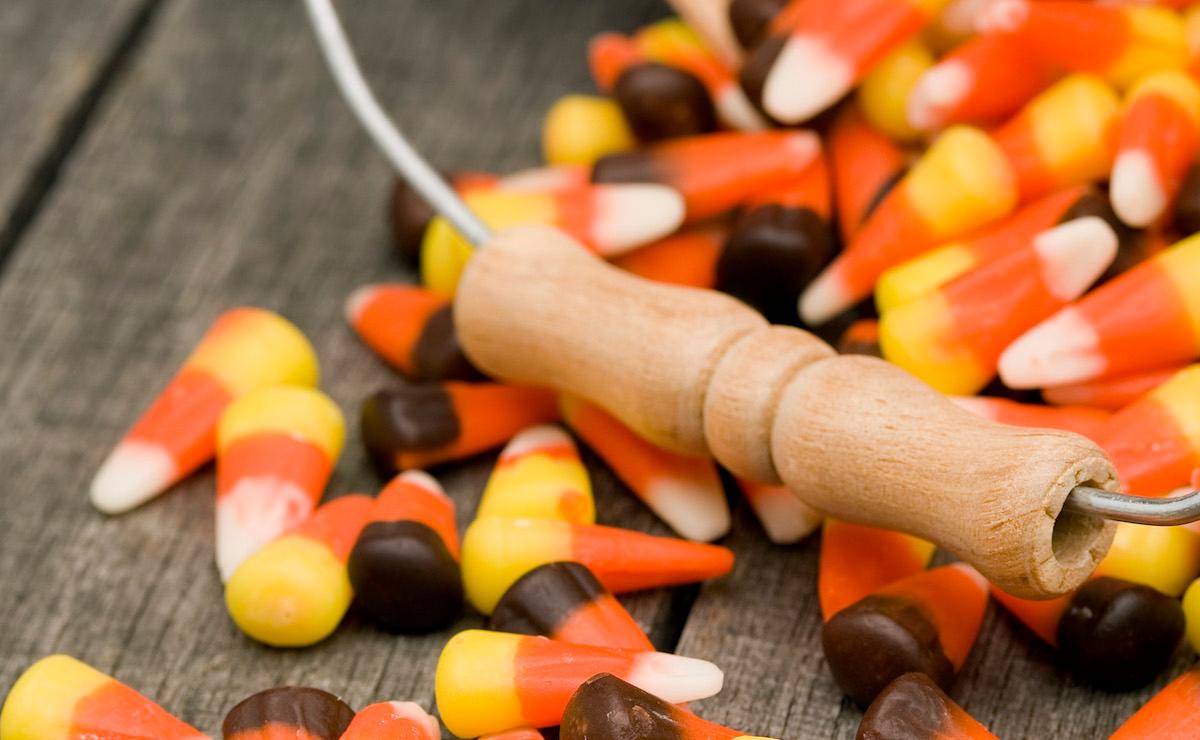 Article continues below advertisement
Is candy corn vegan?
Considering that it uses insect shells to keep it waxy and waterproof, no, candy corn is not a vegan product. According to Business Insider, candy corn also typically contains gelatin, which is typically derived from the skin, bone, tendons, and/or ligaments of cows or pigs. Honey is also an ingredient in some varieties of candy corn which is not a vegan food, as it is made by bees.
Other ingredients in candy corn include sesame oil, salt, dextrose, corn syrup, and sugar. Artificial flavors and artificial colors such as yellow 6, yellow 5, and red 3 are also listed on the ingredients. If you were to look at the label yourself, you might notice one other interesting thing about candy corn: it has almost no nutritional value. So really, you're not missing much. But there are plenty of recipes for vegan candy corn on the internet, if that interests you.
Article continues below advertisement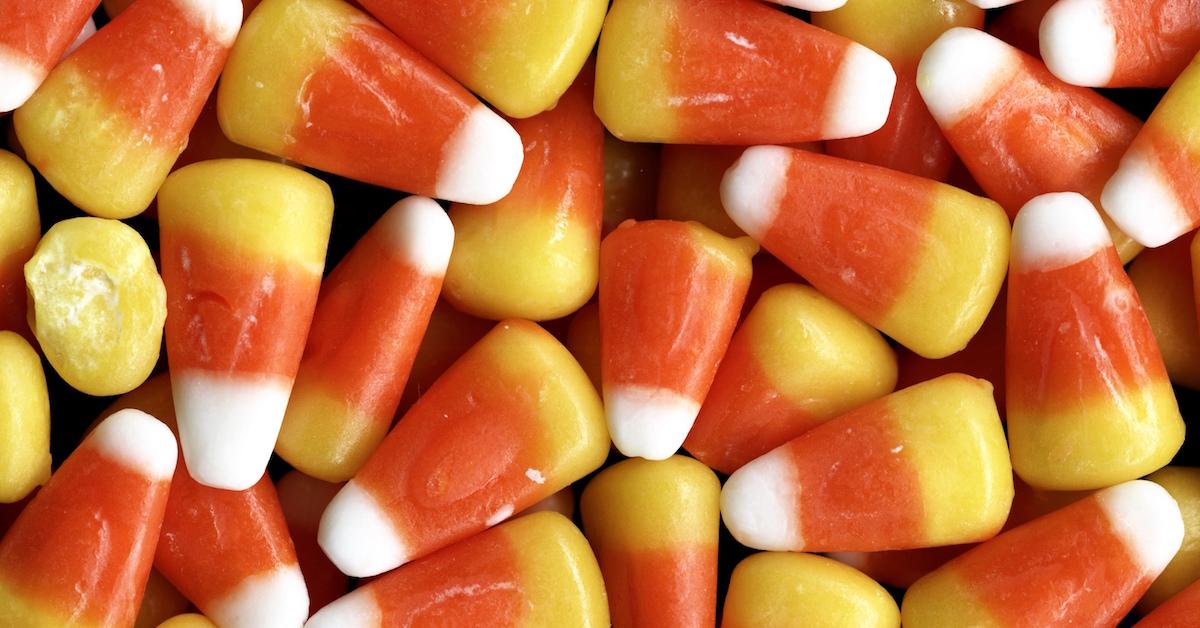 Is candy corn good or bad?
It doesn't taste all that great, has next to zero nutritional value, and it's not vegan, so we're not going to eat it, but that doesn't mean that other people won't. In fact, according to Vox, about 35 million pounds of candy corn are sold each year, most of that during the fall season, so someone's gotta be buying it. Either way, we've given you the facts to make your own decision. And if what we said didn't do it for you, perhaps comedian Lewis Black's hilarious take might be able to help.