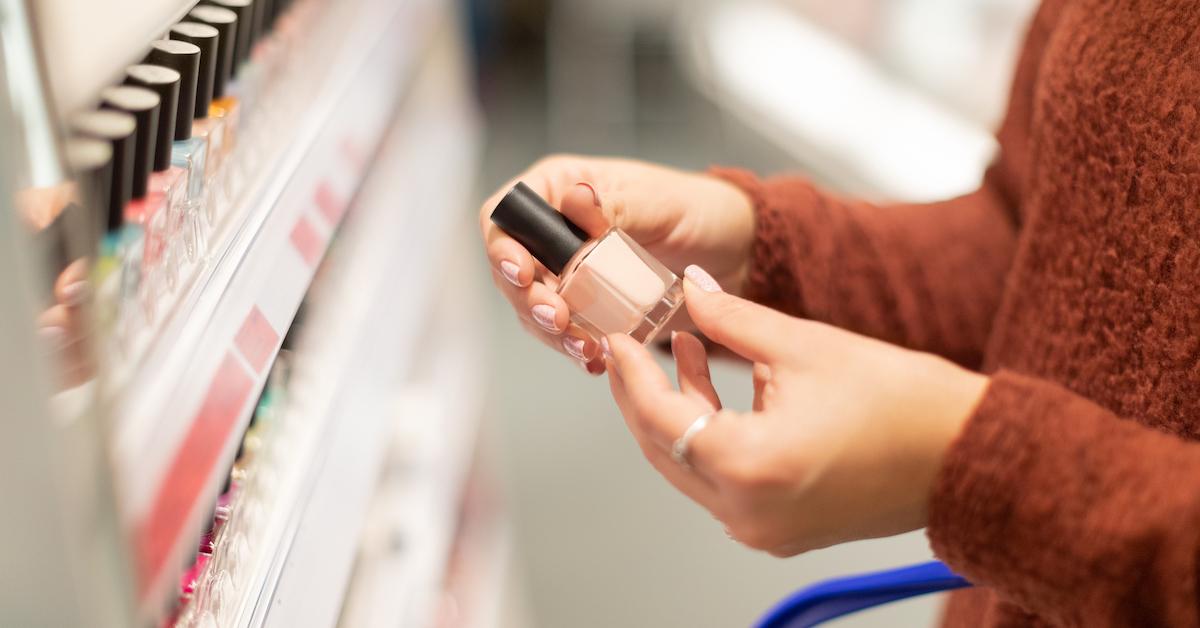 Our Guide to Vegan and Cruelty-Free Nail Polish
Vegan nail polish is much easier to find than you may think — here's everything you need to know.
A great way to extend your love for animals to your actions is by using vegan and cruelty-free cosmetics and personal care products. These days, numerous companies at all different price points make great products that are completely free of animal byproducts and aren't tested on animals, meaning it's easier than ever to have a cruelty-free beauty routine!
That said, one item that you may be wondering about is nail polish. Do vegan and cruelty-free nail polishes even exist? Read on for answers to all your lingering questions about the topic.
Article continues below advertisement
Why Isn't Nail Polish Vegan?
When nail polish includes animal-derived ingredients, it's not considered vegan. As noted by The Flaming Vegan, animal-based ingredients commonly found in nail polish include: guanine, sometimes listed as pearl essence, which is derived from fish scales and can give nail polish a shine; carmine (aka cochineal), made from boiled and crushed beetles, which is often found in red shades of nail polish (and other red cosmetics); and oleic acid, made from animal fat or tallow, which helps thicken formulas. Additionally, shellac nail polishes are typically made from shellac, a resin that female lac bugs secrete.
Luckily, there are plenty of ways to achieve effects like shimmering and the color red without hurting any animals.
What Is Vegan Nail Polish?
Vegan nail polish is a nail polish that does not use any animal-derived ingredients. While many major nail polish brands are not vegan, there are also plenty of vegan brands on the market that make colors that are just as vibrant as nail polishes that use carmine and other animal ingredients.
A great way to find out if the nail polishes you already own are vegan is simply to google "is [brand] vegan?" and if the answer doesn't autofill, check out the company's website for more information.
What Is Cruelty-Free Nail Polish?
When a nail polish (or any other beauty product) is cruelty-free, it means the company has not tested (or paid a third party to test) its products or ingredients on animals. Unfortunately, animal testing is a much more inhumane process than it may seem.
Scientists breed animals to be lab animals, and common procedures include pouring chemicals into animals' eyes or onto their skin, force-feeding them chemicals, and "lethal dose" tests, in which animals are forced to ingest a chemical until it kills them, to see how much of that chemical is lethal, according to the Humane Society of the United States. After the tests are complete, the still-alive animal subjects are killed.
But luckily, in 2019, we have plenty of ways of proving that new nail polishes are safe to use without hurting any animals.
Article continues below advertisement
Vegan, Cruelty-Free, and Non-Toxic Nail Polish Brands
Numerous brands make 100 percent vegan and cruelty-free nail polish, making an ethical manicure as easy as ever. Here are a few nail polish brands on the market that are cruelty-free and vegan:


Article continues below advertisement
Sundays
Sundays is a NYC-based nail salon that makes its own vegan, cruelty-free, and non-toxic nail polishes (in about 50 different shades), base coat, and top coat. Sundays' polishes are available on the company's website and at various salons and shops all over the world.
Article continues below advertisement
Dazzle Dry
Dazzle Dry's nail polishes are all vegan, cruelty-free, hypoallergenic, and free of common harmful chemicals such as formaldehyde. The company claims that its polish lasts as long as gel polish without needing UV light, and it's available on Dazzle Dry's website and at a variety of salons and spas.
Article continues below advertisement
Piggy Paint and SOPHi
Piggy Paint was founded when owner Melanie Hurley wanted to find a non-toxic, kid-safe nail polish that her young daughters could use. The polish is vegan, cruelty-free, free of harsh chemicals, and it's even biodegradable. The company later branched out to create SOPHi, an adult version of Piggy Paint. Both nail polish lines are made from just water, acrylates copolymer, and neem oil, plus added colorants. You can buy the products on the company's websites, plus Piggy Paint is available at Target, buybuy BABY, and many other stores across the U.S.
Article continues below advertisement
Pacifica
Pacifica's nail polishes (as well as the entire brand of beauty and skincare products) are vegan, cruelty-free, and free of the seven major chemicals commonly found in nail polishes. You can shop Pacifica on its website, and at stores including Target, Ulta, and Whole Foods.
Article continues below advertisement
Are There Vegan Nail Salons?
Even though some of the nail polish brands you usually choose at your local nail salon may not be vegan, getting a vegan manicure is easier than you'd think. For one thing, there are a selection of vegan and cruelty-free salons all over the world — for example, Sundays in New York City, and Côte in Los Angeles.
Additionally, your local nail salon may offer a few vegan nail polish options — just google the brands they have there. Unfortunately, conventional nail salon mainstays Essie and OPI do conduct animal testing and use animal-derived ingredients — but many salons carry polishes by other brands in smaller quantities, such as ColorClub and Dazzle Dry.
If your favorite nail salon does not carry cruelty-free polishes, you can absolutely bring in your own color (as well as base coat, top coat, remover, and any other products you'd like). Bonus: when your nails start to chip, you'll have the color at home to touch them up.
Article continues below advertisement
Vegan Nail Polish Remover
Many of the brands mentioned above also sell vegan and cruelty-free nail polish remover (as well as other products that help make a manicure last, such as top coat, base coat, and cuticle oil). Brands such as Karma Organic, Ella + Mila, and Zoya all make popular nail polish removers. Consider investing in reusable cotton rounds (or making your own) for removing polish to keep your manicures and pedicures as low-waste as possible.