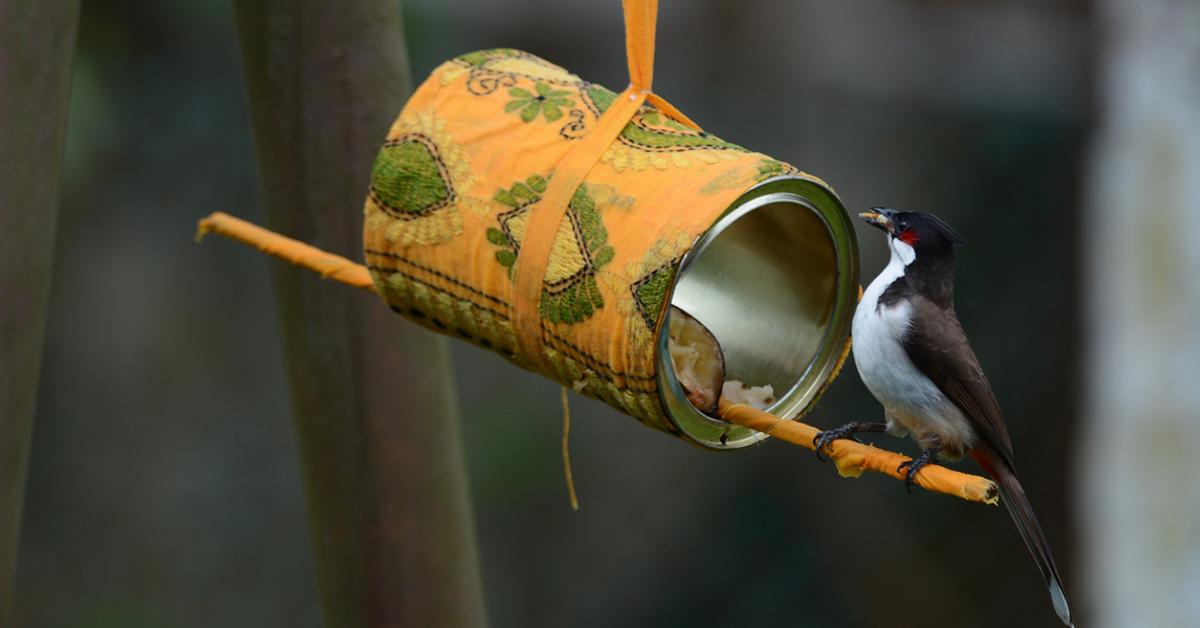 Learn How to Make a DIY Bird Feeder With Your Kids
Learn how you can craft your own bird feeder at home.
Stuck at home? You're not alone — just about everyone is. As the threat of the coronavirus (COVID-19) pandemic continues to keep many of us inside, self-isolating or quarantining, many of us are looking for ways to stay sane, keep busy, and if you are a parent, activities to do with your kids. Luckily, there are still plenty of things we can do to stay occupied, even if we are "stuck" at home in efforts to #FlattenTheCurve.
Article continues below advertisement
Coronavirus may have kept us cooped up for the majority of March (and it looks like it will be most of April, too), but that doesn't mean we need to stay inside 24/7. In fact, one thing you can do to bide the time — and this idea is totally family- and kid-friendly, too — is to make a DIY bird feeder at home just in time for the birds to come back north for Spring. After all, the rules say nothing about going out in your own yard!
Now, there are many different ways to create your own DIY bird feeder at home. If you recently stocked up on toilet paper — like the rest of America did in coronavirus panic mode — then you might have a few empty toilet paper rolls laying around. Good news is, toilet paper rolls make excellent bird feeders.
Article continues below advertisement
But if TP rolls are not your bird feeder speed, that's fine, too; keep reading for three DIY bird feeder ideas to do with kids!
Toilet Paper Roll Bird Feeder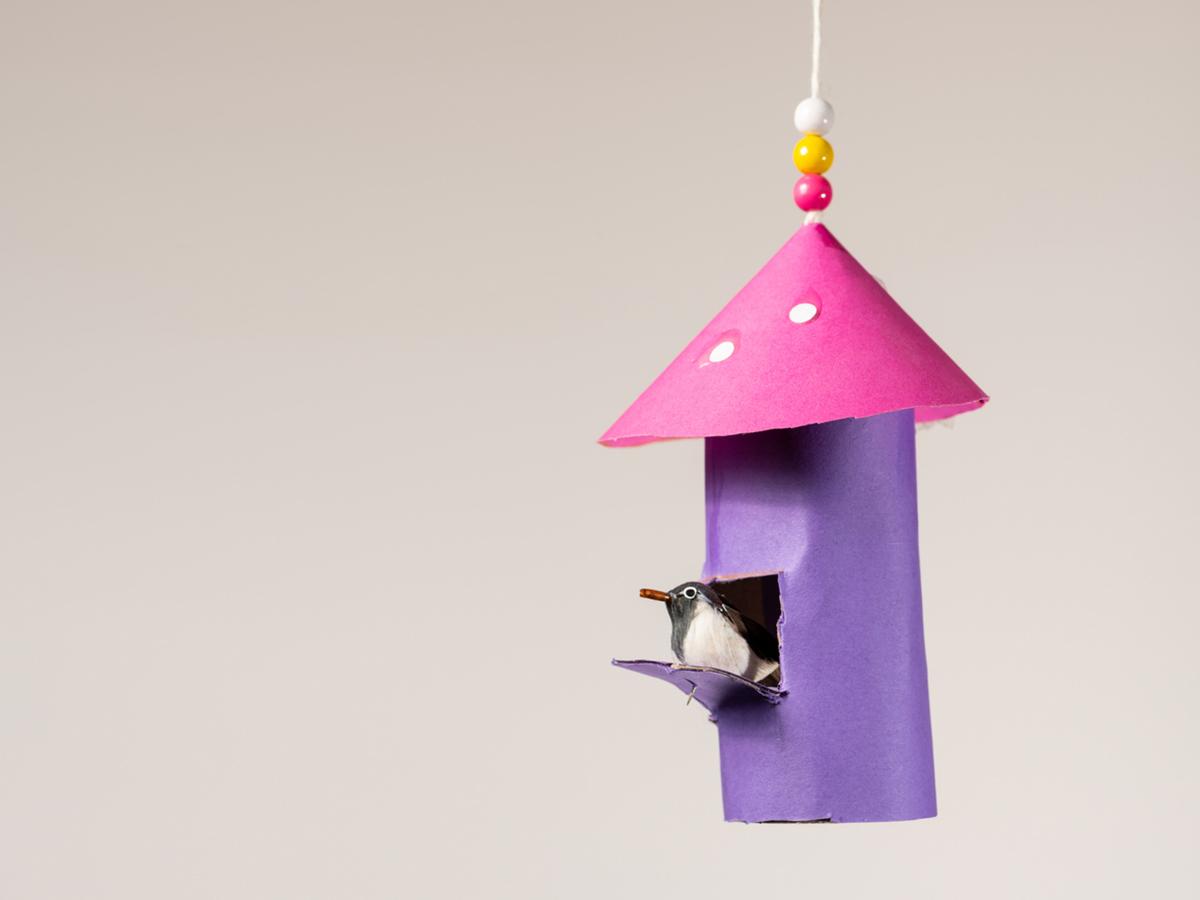 Here's what you'll need: String or twine, empty toilet paper roll, peanut butter, birdseed
This is perhaps one of the easiest and oldest DIY bird feeder projects in the book. It teaches kids a meaningful lesson about upcycling and interacting with nature and, most simply, it's a fun family activity to do together.
Article continues below advertisement
Cut your string and run it through one end of the empty toilet paper roll all the way to the other. Then, meet the two ends of string at the top and tie them together. Your child can do the next step: Smear peanut butter all over the roll. You can help your child do this with a kid-friendly knife like a butterknife, Play-Doh knife, or a spoon. Or, if you're not worried about making a little mess, let 'em go at it with their hands!
Next, roll the toilet paper roll through birdseed. It's easiest to do this by pouring the birdseed at first — on a paper plate or on wax paper. Once the TP roll is full of peanut butter and full of birdseed, your birdfeeder is now ready to be hung up. Hang it off a tree branch or another structure and be sure to take pics when the birds come flocking.
Article continues below advertisement
Pinecone Bird Feeder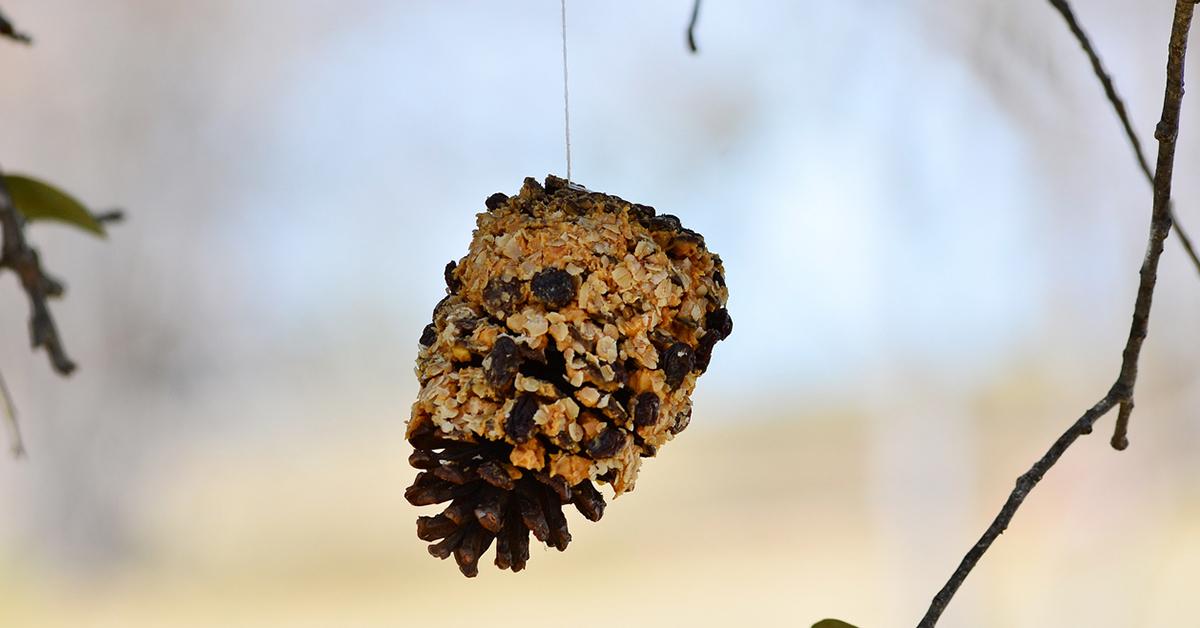 Here's what you'll need: Pinecones, peanut butter, kid-friendly knife, string or twine, birdseed
With your kids, make it a game to get outside and roam around the yard with the goal of collecting a few pinecones. Got competitive kids? Make it fun! Whoever collects the most pinecones wins. Got younger kids? You could turn it into a homeschool-esque lesson about counting. See? Everything can have an educational spin.
Once you and your kids have gathered the pinecones, tie some string or twine to the tops of each cone. Now, use a butter knife or Play Doh knife to help your child spread peanut butter all over the pinecone. Next, help your child fill a paper plate (or wax paper) with some bird seed and roll the peanut buttered-up pinecone all throughout the bird seed. It's that easy! All that is left to do is hang the pinecone off of a tree branch or other structure so that birds can easily access it.
Article continues below advertisement
Orange Bird Feeder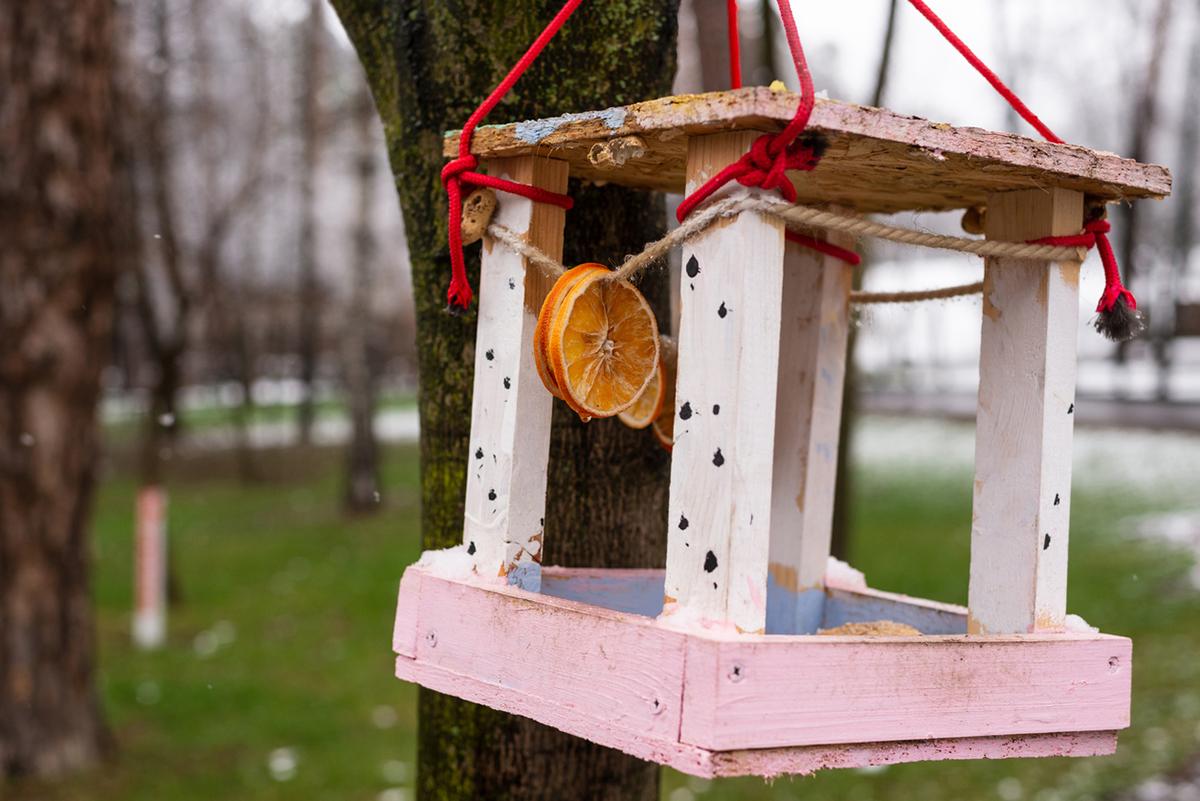 Here's what you'll need: Half an orange, pin, string or twine, peanut butter, birdseed
If you have already started teaching your children about composting, then good on ya. Maybe it's time to teach your kids that apart from composting, there are other meaningful things we can do with food scraps, too. Like repurposing them for a bird feeder, for example.
Cut an orange in half and using a tool like a knife, remove all the fruit juice and pulp. (You can compost this part of the fruit or hey, you can eat it, too!) Next, poke two holes through the diameter of the orange. If you're working with kids, you may want to do this part or help with it, as it's crucial you do not rip the rind. Now, thread a piece of string or twine through the two holes in the orange, tying the two ends together at the top. Place the orange down so it's flat, the empty part facing up.
Help your child fill the orange with peanut butter and bird seed, using a butter knife to really spread the PB onto the sides of the orange. When you're ready, hang it in the yard and watch the little birdies come for their mid-day snack!