These DIY Ant Traps Are Pesticide-Free
Ants can be troublesome household pests in the summertime, but these DIY ant traps will help you get rid of the annoying little buggers without pesticides.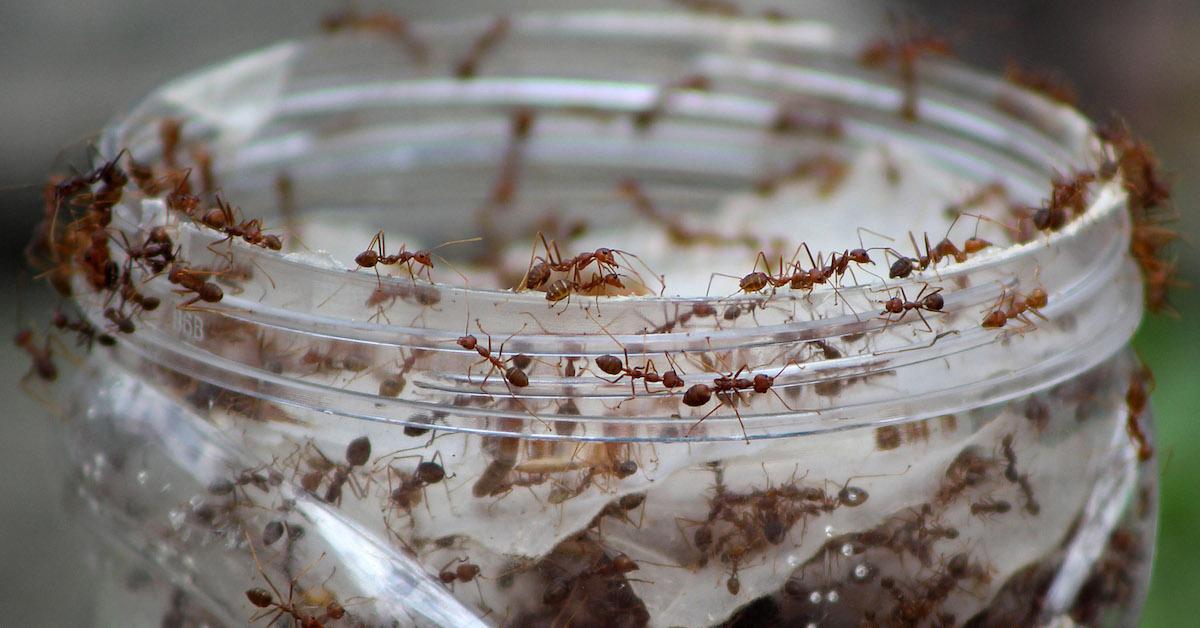 Ants may be small, but they're a nightmare for homeowners. Seeing one or two in your house might initially seem minor, though these scant sightings could be an indication of a larger population living somewhere inside your home. Most safe supplies needed to deter ants can be found at your local supermarket, pharmacy, or hardware store, so before you call for an exterminator or resort to pesticides, you might want to try one of these simple and effective DIY ant traps.
READ NEXT: How Corporate Greenwashing Is Holding Earth Day Back
Article continues below advertisement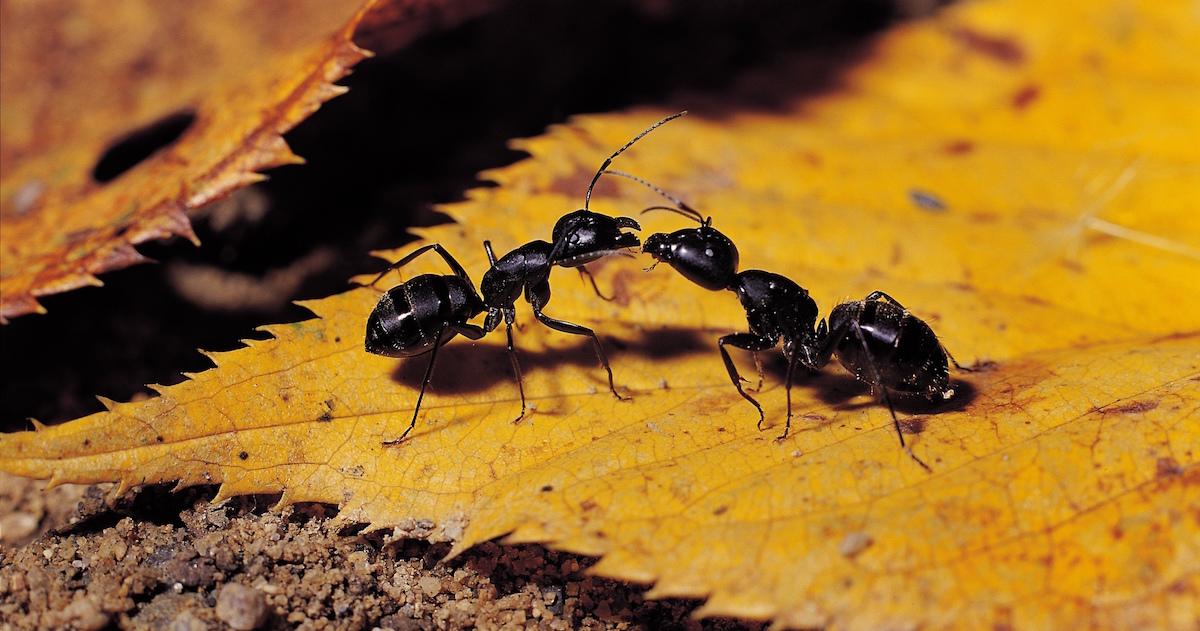 Borax and sugar trap
Ants are attracted to both sugar and grease, according to Tips Bulletin, which makes it easy to lure them to a borax trap. Borax is a natural ant-killing compound that's considered to be one the most effective and widely available natural insect killers. To make the trap, boil 1 cup of water, with 3 tablespoons borax and 1 cup of sugar. Once the granules have dissolved, soak cotton balls in the mixture and place them on top of a paper towel in a location where you often spot them.
Article continues below advertisement
The ants will be attracted to the smell of the food, eat it, or take it from the cotton ball back to their lair — where others will therefore eat the borax-laced food and perish.
If you have pets or children around, you can do something similar with a plastic container. The recipe is pretty much the same — combining ½ cup of water with 1 cup of sugar and 2 tablespoons of borax. You'll pour the mixture into a small, plastic container and poke holes in the lid with a small pair of scissors. The ants will crawl in looking for the bait, ultimately facing their demise.
Article continues below advertisement
Shortening, sugar, and borax trap
According to Bob Vila, the combination of shortening and sugar can be almost irresistible to ants. Mix 1 tablespoon of borax, 1 tablespoon of powdered sugar, and just enough shortening or lard to make a crumbly-looking ant bait. Then, pit the crumbs on a piece of waxed paper and place them near any identified ant trails.
Article continues below advertisement
You can keep the bait sealed in plastic wrap at room temperature for about two weeks, but keep it out of reach of pets and children. For any and all of these DIY ant traps, remember to change out the bait daily.
Article continues below advertisement
Baking soda and powdered sugar — no borax!
This baking soda and powdered sugar trap by Prevention swaps the borax for baking soda. Blend baking soda, powdered sugar, and water into a paste and leave it in a place where you have seen ants. The baking soda will work similarly to borax — it's just slightly less effective. Either way, this is the safer option if you have pets or small children in the home.
Article continues below advertisement
Cornmeal paste
Our final DIY solution also eschews any potentially toxic compounds. According to Tips Bulletin, ants will sometimes eat cornmeal, even though they are physically unable to digest it. Mix sugar, water, and cornmeal to create a paste that will gum up an ant's insides while providing them with no nourishment whatsoever. If you want to make it even more lethal, try adding boric acid to the mix.
There are plenty of other DIY ant extermination methods out there, but many of them involve the use of toxic chemicals. In the meantime, using borax and affordable food that you probably already have is a great way to keep the pests at bay without harming the environment.