Here's Why 22-Year-Old Climate Activist, Disha Ravi, Was Arrested In New Delhi
Who is Disha Ravi? The 22-year-old Indian climate activist gained notoriety after she was arrested during the agricultural protests in India.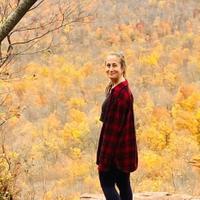 For the last few months, India has been involved in daily protests against a series of contentious agricultural bills imposed by the federal government in September 2020. Farmers and supporters alike have shown up at the protests, including a young activist named Disha Ravi, who recently became the face of the resistance after getting arrested in her own home for "sedition and criminal conspiracy."
Article continues below advertisement
Keep reading for more about the revolutionary Disha Ravi, her fight against the climate injustices that are currently taking place in her home country, and for everything we know regarding her relatively recent arrest.
Article continues below advertisement
Who is Disha Ravi?
Disha Ravi is a 22-year-old climate activist and business school graduate from Bengaluru, a city in Southern India, according to BBC News. Ravi is a longtime vegan and environmentalist, revered for her protests against sexism and climate injustices, participating in various climate workshops, and for founding India's chapter of Greta Thunberg's international organization, Fridays For Future, which temporarily shut down a local hydro power plant and works to promote wildlife conservation.
Ravi has been highly regarded in her local sustainability community for the last three years, though she recently skyrocketed to fame after many felt that she became somewhat of a scapegoat in the protests. According to The Guardian, Ravi showed up to various agricultural protests in Bengaluru, and had spoken out about the injustices against farmers, before she was arrested while sitting at home with her mother in mid-February.
Article continues below advertisement
Ravi's arrest has made headlines worldwide.
According to DW, Ravi was arrested on charges of sedition and conspiracy, because she reportedly created a "toolkit" to help farmers protest the agricultural bills that were enacted this past fall. The document, which allegedly included Twitter hashtags to use, strategies to support those involved, and a call to protest local Indian embassies, initially caught the attention of authorities when Greta Thunberg tweeted the link to it.
Article continues below advertisement
After Ravi was arrested by New Delhi police, according to The Guardian, she was flown from Bengaluru to New Delhi, where she was put in custody without a lawyer. Since her arrest, Ravi has denied creating the "toolkit" document in the first place, though she admitted to editing a few lines in the document in the courtroom. Regardless, though, she has been kept in custody for several days.
"I was just supporting the farmers. I supported the farmers because they are our future and we all need to eat," Ravi said, as per The Guardian, before she broke down in tears in the courtroom.
Article continues below advertisement
What are the farm bills about?
Prior to the establishment of these new farm bills, India's government determined the prices of crops, so farmers were guaranteed buyers and profits, though that is no longer the case. In September 2020, India's parliament signed a series of three farm acts which no longer guarantee any kind of profit for the farmers.
Farmers are now required to sell directly to consumers without any government aid, or those minimum profits. Now, farmers are struggling, and are very worried about inevitably falling into debt.
Ravi was remanded in custody for five days on Sunday, and government groups such as the Delhi Commission for Women are working to get more information on her case. We hope both Ravi and India's farmers get the justice they deserve.