'Mean Girls' Star Daniel Franzese Takes on a New Kind of Plastics in PSA Against Single-Use Straws
Daniel Franzese spoke with Green Matters about the campaign to remove plastic straws from the emoji keyboard.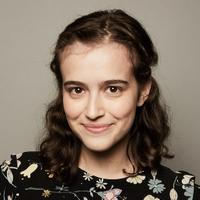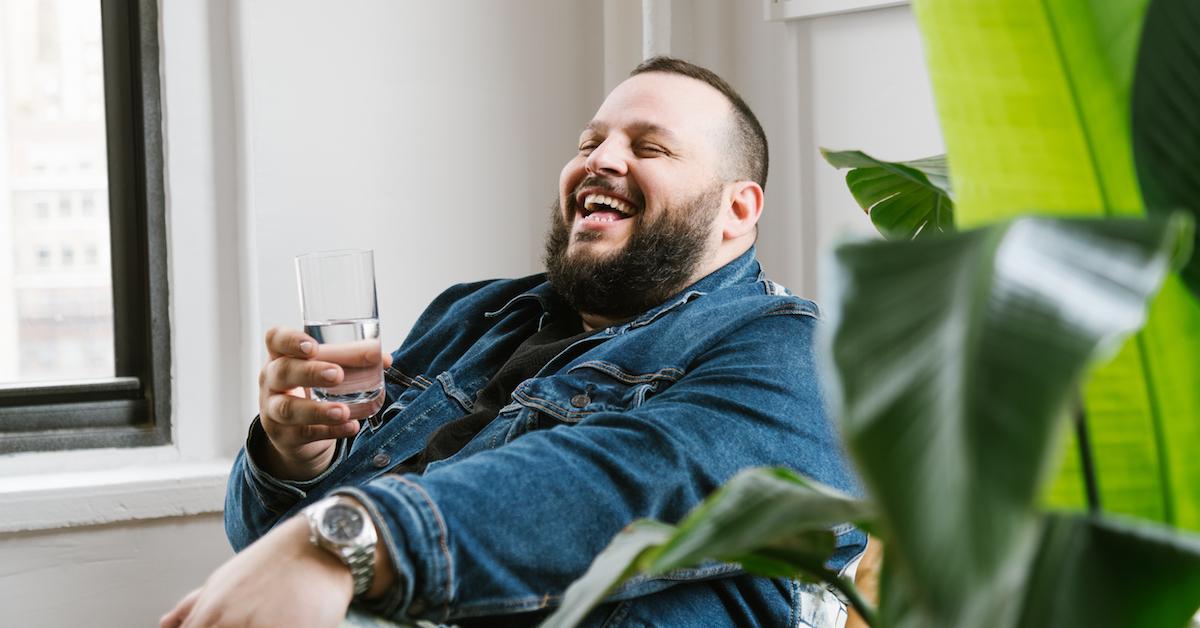 In Mean Girls, actor Daniel Franzese's character Damian banded with Cady and Janis to overthrow the Plastics. 15 years later, he has his sights set on another kind of plastic: single-use plastic straws. Franzese has teamed up with Bacardi and Lonely Whale for a PSA called The Future Doesn't Suck, which targets plastic straws in an unexpected place. Green Matters spoke with Franzese to learn more about the campaign, how he reduces his environmental impact, his work as a standup comedian, and the upcoming Mean Girls anniversary celebration.
Article continues below advertisement
The Future Doesn't Suck has a goal for the planet to use 1 billion less plastic straws by 2020. Franzese is helping Bacardi and Lonely Whale achieve that goal by asking the Unicode Consortium, the organization responsible for the universal standard for emoji, to remove plastic straws from the soda cup emoji and the cocktail emoji. Friday morning, the nonprofit and the rum company released a PSA starring Franzese.
Article continues below advertisement
In the minute-long clip, Franzese reads a "cease and de-sip" letter from Sydney the sea turtle, a character that Bacardi and Lonely Whale created to give a voice to the underwater critters who do not have one. In the letter, Sydney urges Unicode to remove all emoji plastic straws. "If we think humans are going to get used to the idea of using less plastic straws, maybe they should use less emoji straws, too," Franzese reads for Sydney in the PSA. As Damian's BFF Janis said in Mean Girls, "How do you overthrow an evil dictator? You take away her resources." Basically, if we want single-use plastic to stop polluting the ocean, we need to use less of it.
To learn more about why Franzese teamed up with The Future Doesn't Suck, Green Matters chatted with the charismatic actor, comedian, and activist over the phone.
Article continues below advertisement
The following interview has been edited for clarity.
GREEN MATTERS: Why did you choose to get involved with the The Future Doesn't Suck campaign?
DANIEL FRANZESE: I was originally asked by [actor and Lonely Whale founder] Adrian Grenier to be a part of the original PSA to remove plastic straws. The first time I heard of the initiative was from Lonely Whale.
I grew up in South Florida on the beach, and I've seen firsthand pollution and what plastics can do to our beach. I've gone to beach cleanups, so I've always been very sensitive to the ocean, and loved the ocean so much, and I wanted to contribute my voice wherever I could.
When I heard they were asking Unicode to remove the straws, I thought that was such an ingenious idea, because the more subtle places that it's normalized, the more [the pollution] isn't shocking or jarring. Now that I'm sensitive to the plight of single-use plastics, my awareness is completely heightened every time I go somewhere. So we want to try to use less plastic in places that normalize it, like in the emoji world.
Article continues below advertisement
GM: Do you personally go straw-free, or do you have a reusable straw that you love?
DF: I just go without using a straw altogether, but when I have a plastic alternative, I like the bamboo the best. As a standup comedian, I get handed my drinks a lot of the time while I'm on stage, and I get handed them with straws sometimes. It's conflicting. Do I throw it out and waste it? Or do I use it and go against what I'm preaching about? But I really feel like it's better to not even use them, and I've actually gotten several places to stop using straws. Flappers Comedy Club in Burbank completely took their straws out of beverages ever since I started working with Lonely Whale.
Article continues below advertisement
GM: Are there any eco-friendly swaps you've implemented to reduce plastic use in your day-to-day life?
DF: My favorite one is I don't take receipts anymore. I ask them to email me a receipt, or especially when I'm at an ATM, I refuse to take the receipt, because I feel like it's such a waste of paper. People look at the paper, and then crumble it and throw it out. I think that that's one of the biggest things that we use that is so wasteful.
I also try not to use bottled water anymore, and I carry a bottle with me. I feel like especially when I'm traveling on airplanes, it's better to have your own bottle. Most airports now have places where you can get filtered water, and you don't need to not only waste the plastic, but waste the money on buying plastic bottles in the airport.
GM: You really use your platform well for activism, especially for the LGBTQ community. Why do you choose to use your platform to advocate for causes you are passionate about?
DF: I'm intelligent, but I may not be the smartest person in the room, or the person who has the most information. But a lot of times, with the nature of my career and what I do for a living as a comedian, I have a very loud voice. I feel like I could live a life of service by lending my voice to people who aren't heard as well, so I get involved with different organizations that need somebody who can speak loudly. And in this case, I'm speaking for turtles who have no voice. Even in our PSA, they gave Sydney the sea turtle an identity and a voice, but truly, these are animals that are suffering due to humans using single-use plastic.
A lot of the time I'm on a microphone and I'm the only one in the room talking, and so I'm able to talk about it as I travel around the country. I speak about it when I do college comedy shows in my Q&A. I do everything I can to give a voice to the animals that are suffering from our single-use plastic.
Article continues below advertisement
GM: I know you've been really successful as a comedian and a model. Are you working on any projects at the moment or in the future that fans can look forward to?
One of my big shows that I have coming up is to celebrate the 15th anniversary of Mean Girls — I'm going to do an evening with Daniel Franzese and friends at the Comic Strip Live on April 30, and I think that's going to be a really awesome celebration. We have a lot of guest stars, and it's going to be a really fun show.
Article continues below advertisement
GM: The connection between the Plastics from Mean Girls and this campaign against single-use plastic straws is pretty funny. Is that something you noticed, or do people often make that joke to you?
DF: Every line from Mean Girls has become iconic, and is still said over and over again, so it seemed like the perfect tool to let people become more aware. And that's a really great example of the way that I'm trying to help make art improve life.
Visit The Future Doesn't Suck's website to pledge to stop using single-use plastic straws, and follow Franzese on Instagram at @whatsupdanny to stay up to date on his comedy shows and his activism.