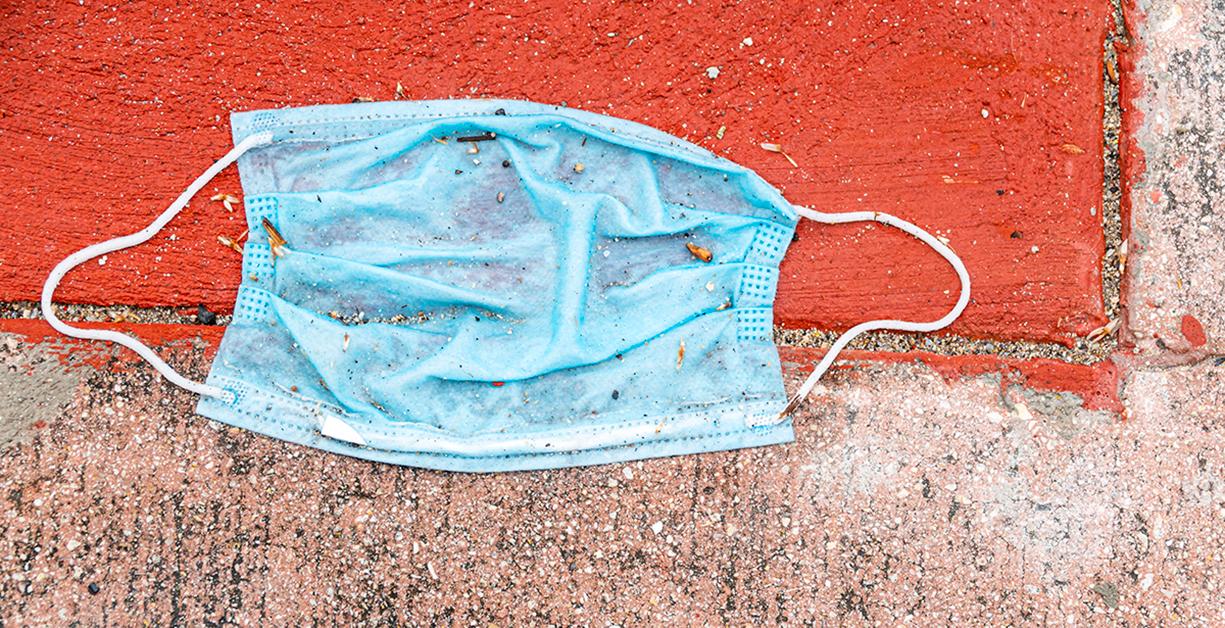 Beachgoers Left 13,000 Pounds of Trash on Florida's Cocoa Beach After It Reopened
Beaches across Florida have been reopening in recent weeks. Nearly every local government in the state closed their beaches as the state faced criticism for leaving them open during Spring Break, even as coronavirus spread within groups of revelers.
Article continues below advertisement
But it's not just people flocking to the beaches to get some fresh air; it's their trash too. According to USA Today, over 13,000 pounds of trash was picked up at Cocoa Beach on the weekend of May 1.
Spectrum News confirmed that during the first four days of May the city collected more than 13,500 pounds of trash off the beach. During the last week of April, the city collected more than 3,000 pounds.
"City ordinance is a $250 fine, there's also a Florida statue for that but that's the last thing we want to do," Sgt. Manny Hernandez told the local publication. "But it's also for the wildlife, the birds, and the turtles coming onshore. Just be clean and take care of your life."
Article continues below advertisement
Littering in Cocoa Beach, which only reopened on April 21, can land offenders with a $250 fine, and local police are now looking to strengthen their enforcement of the city's littering ordinance.
"As restrictions are becoming more relaxed during this pandemic, the City of Cocoa Beach is beginning to see an influx of day-trippers to our beaches, along with piles of unlawfully discarded trash in their wake," Cocoa Beach Police Department said in a press release. "This will not be tolerated."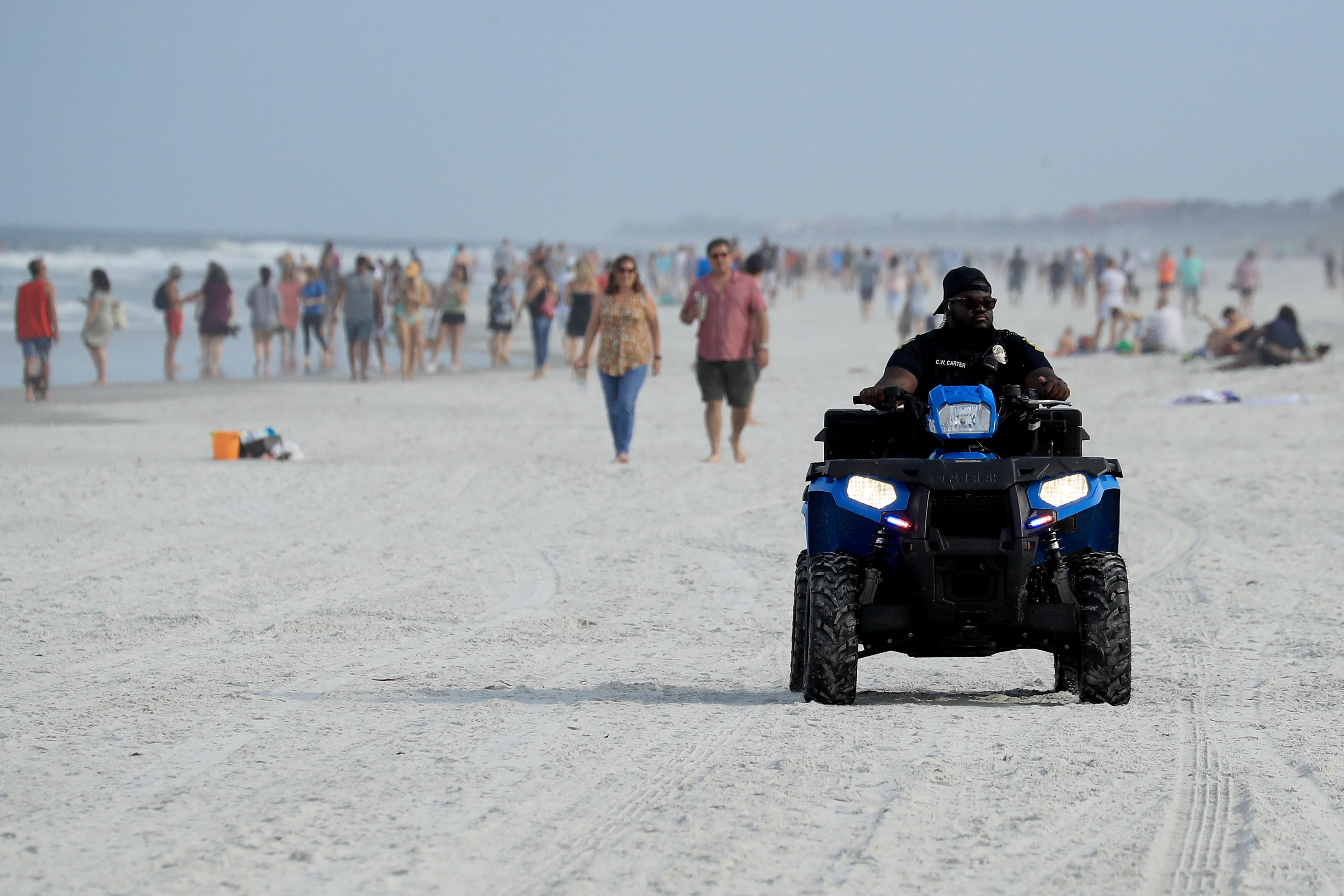 Article continues below advertisement
"As our busy call volume allows, Cocoa Beach Police Officers and Beach Rangers will be focusing on litter violations in the days and weeks ahead in an effort to educate the public and mitigate this repulsive and disrespectful behavior. Parking Enforcement Specialists and other 'eyes and ears' will assist in this effort."
According to the statement, police officers must witness the violation to issue a citation. But they still encouraged people to report littering by calling the police at 321-868-3251.
"Our community works very hard to be stewards of environmental sustainability. If I need to reallocate critical resources during our peak season to combat litterers, we are no longer asking our visitors to comply with our litter laws, we expect it, and there will be consequences for offenders," Chief Scott Rosenfeld said in the statement.
Article continues below advertisement
Keep Brevard Beautiful, a volunteer group that organizes trash pickups told USA Today that they had seen a significant increase in the trash on the county's beaches compared to other years.
Deputy director Bryan Bobbitt told the publication that volunteers picked up 33 bags of trash on Friday 1 May, 122 bags on Saturday May 2, and 142 on Sunday May 3. When beach access was restricted, Bobbitt said they were picking up fewer than 10 bags a day.
"Normally there is an uptick but what we've seen this past weekend is way above normal," Bobbitt said. "It's equivalent to Fourth of July and Memorial Day weekend."
"People need to understand if they leave trash on the ground a bird, fish or sea turtle could be killed by it. It's not just a blight issue it's an environmental issue all around," he said.
Article continues below advertisement
"We encourage everyone to come and enjoy the beaches but pick up after yourself," Bobbitt stressed. He also encouraged people to take the trash home to prevent bins on the beach from overflowing.
Around the world, face masks and gloves are among items of litter that are now commonplace. Not only is this littering, but it has the potential to expose others to coronavirus.
Article continues below advertisement
"As far as masks go, things are a bit more complicated; in order to avoid the public health risk associated with the masks, they have to be thrown out and sent to the landfill in order to be discarded properly. If you're using a mask because you are sick or you're caring for someone sick, it should be removed from behind, wrapped in a tissue, and thrown out in a closed garbage pail in order to prevent the spread of the virus, according to the WHO. You should then immediately wash your hands with soap and water for at least 20 seconds."
The best way to prevent contracting or spreading coronavirus is with thorough hand washing and social distancing. If you feel you may be experiencing symptoms of coronavirus, which include persistent cough (usually dry), fever, shortness of breath, and fatigue, please call your doctor before going to get tested. For comprehensive resources and updates, visit the CDC website. If you are experiencing anxiety about the virus, seek out mental health support from your provider or visit NAMI.org.