New Vegan Beer Hall Brings Plant-Based Bar Food To Boston
Rewild is Boston's newest vegan beer hall.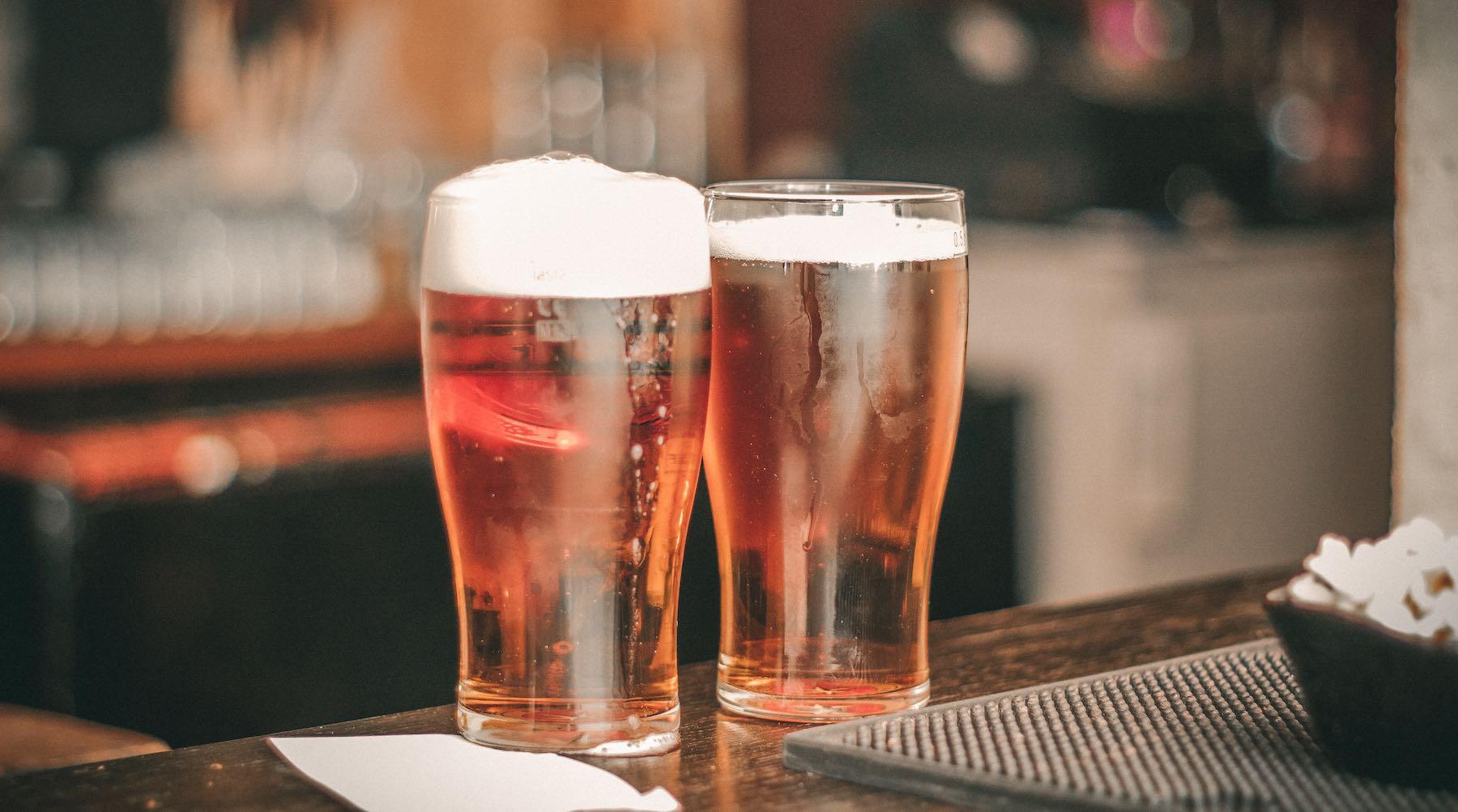 Greasy bar food is the perfect thing to eat after you've had a few beers—that's what it's designed for! But folks with plant-based diets can find it extremely challenging to eat in line with their philosophies when enjoying a night out. A beer hall opening in Quincy, Massachusetts, is giving hope to the vegans out there who want to know they can get a little buzzed and still trust the menu.
Article continues below advertisement
Eater reports that restaurant owner, Pat McAuley, is working with chef Will Hernandez to open Rewild, a beer hall with twenty taps and vegan food at affordable prices. McAuley is himself a vegan, and he helped open brewery Barrel House Z, in Weymouth. He also runs a blogging and podcast platform about vegan and green living called Eat Green Make Green. Massachusetts at large is a great place for vegan food, in McAuley's opinion, but he wants to see more of his favorite fare in Boston.
"There's no place in Massachusetts that you can go have a few beers, hang out with friends, and eat plant-based food," he said. "My primary goal of the whole project is to just bring plant-based food in a social and fun way, specifically to the South Shore, but to Boston as well."
Article continues below advertisement
Rewild did a pop up event at Barrel House Z to share some of their food options. They try to focus on the kind of fare you'd find in an ordinary bar, but made with vegan substitutes. Like their "bacon-wrapped scallops" which are made from oyster mushrooms in rice paper. They also have burgers, tacos, and pizza—all vegan.
Article continues below advertisement
Their menu will expand to appetizers and main course mainstays like corn dogs, hummus, cauliflower Buffalo wings, French dip sandwiches, and tofu tacos. They'll also offer food to go, like quinoa bowls, muffins, and overnight oats. You could basically get every meal there!
Article continues below advertisement
"We envision in the mornings a place people can come out, work on their laptops, and have plant-based pastries and really good artisanal coffee," said McAuley. But there will still be events and a nightlife. That's what the bar is for.
For the beer, Rewild is trying to focus on local breweries for their twenty taps, from the South Shore and the Cape, while also extending out to New England more generally. But yes, they will have PBR. For people who want to skip the beer and head straight for the tacos, there's other drink options, such as kombucha, seltzer, nitro, and cold brew coffee, if you need a pick-me-up.
McAuley says opening day should be late May or early June, which gives everyone plenty of time to plan a road trip to Boston.