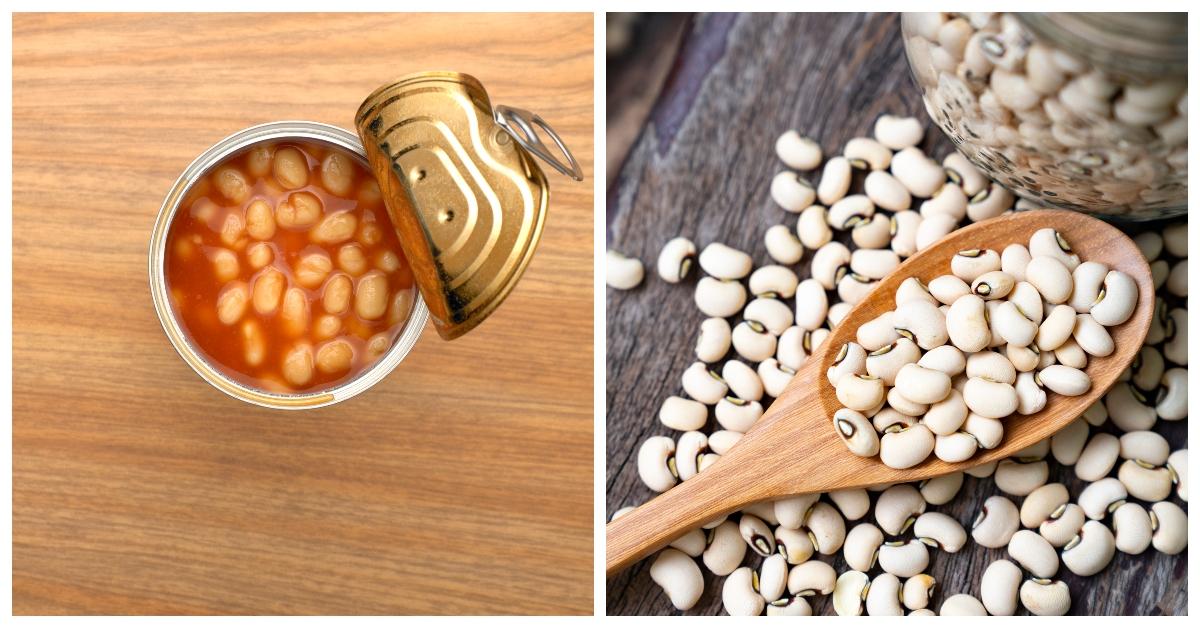 Canned vs. Dried Beans: Comparing Price, Nutrition, Sustainability, and Preparation
A staple ingredient in almost every vegan's diet is the hearty bean, and whether your legume of choice happens to be black, kidney, white, navy, or the robust chickpea, deciding to buy canned or dried is always sort of a toss-up. Although there are advantages and disadvantages to both varieties, we're comparing the two, to help you decide which best suits your lifestyle.
Article continues below advertisement
Keep reading for a side-by-side comparison of dried vs. canned beans — we're looking at the price, nutrition, sustainability, and the required steps to properly prepare both.