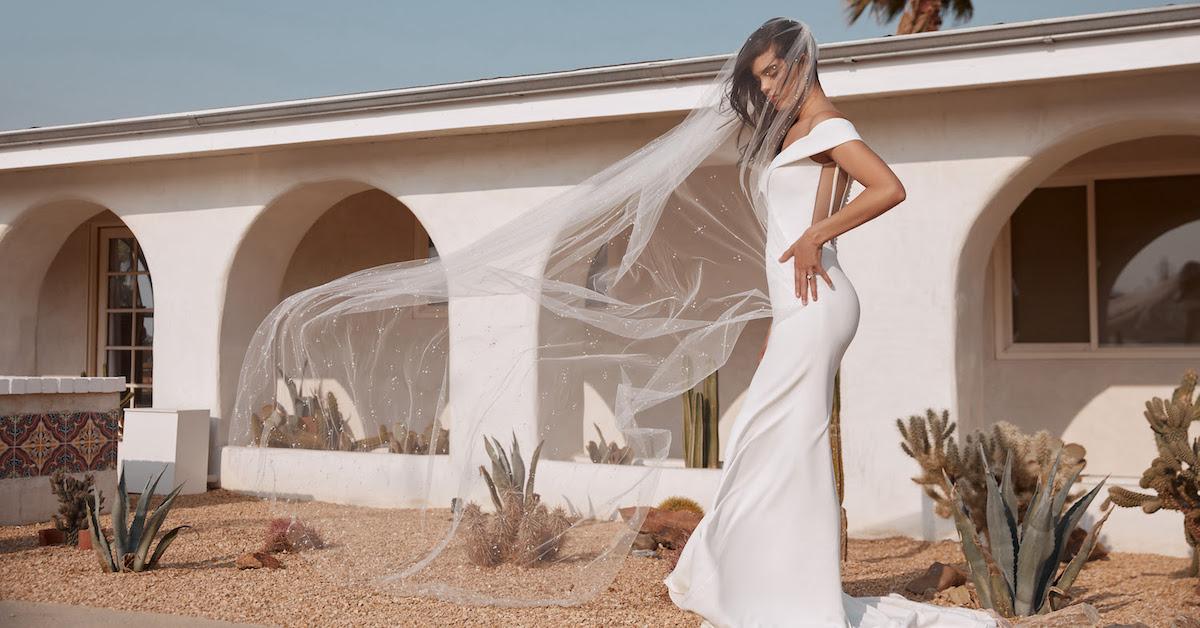 These Bridal Companies Let You Rent the Wedding Veil of Your Dreams
If you're currently planning a wedding, you've likely learned by now that pretty much everything costs more than you think it will — veils included. A wedding veil can cost anything from $20-something to several thousand dollars, and, like a wedding gown, a veil is likely something you'll never wear again. Fortunately, bridal veil rental is a slowly growing option in the wedding industry.
Article continues below advertisement
Not only will renting a wedding veil save you money, allowing you to wear a high-quality veil for a discounted price, but it's also a more environmentally-friendly option. Plus, it means you don't have to worry about accidentally ruining or staining your veil, since most veil rental companies are insured.
Oddly, there do not seem to be many brands offering wedding veil rental services — but we've scoured the internet and found a few brands offering solid wedding veil rental programs, some of which also offer home try-on services.
Article continues below advertisement