These Bridal Companies Let You Rent the Wedding Veil of Your Dreams
Bridal veil rental is a slowly growing option in the wedding industry.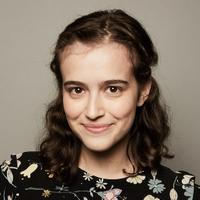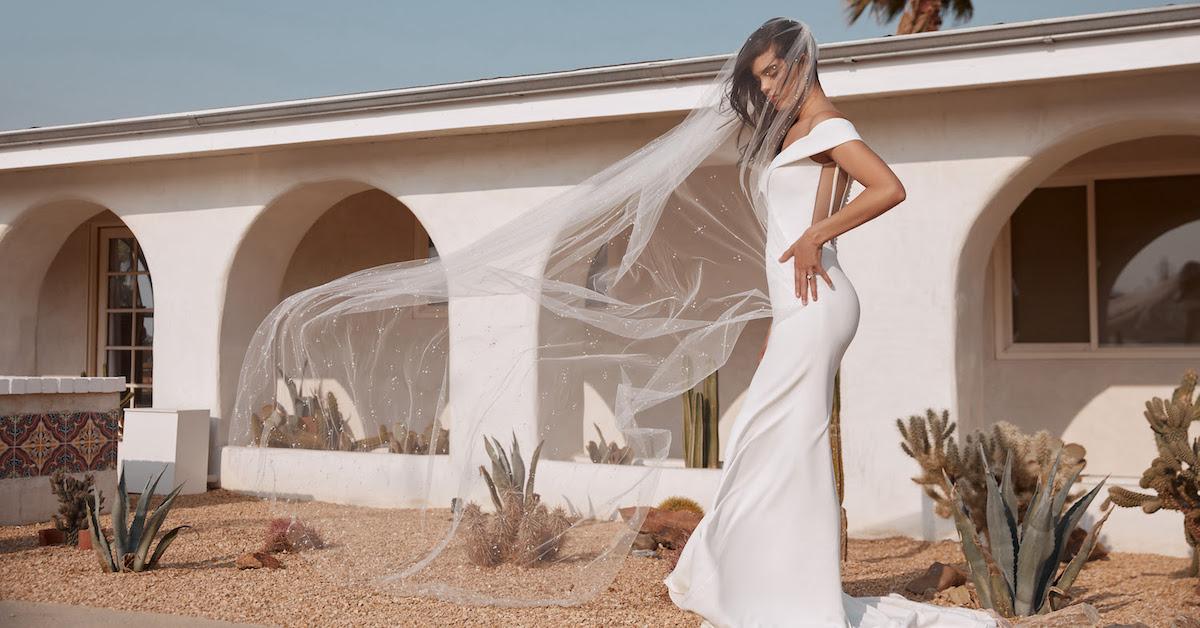 If you're currently planning a wedding, you've likely learned by now that pretty much everything costs more than you think it will — veils included. A wedding veil can cost anything from $20-something to several thousand dollars, and, like a wedding gown, a veil is likely something you'll never wear again. Fortunately, bridal veil rental is a slowly growing option in the wedding industry.
Article continues below advertisement
Not only will renting a wedding veil save you money, allowing you to wear a high-quality veil for a discounted price, but it's also a more environmentally-friendly option. Plus, it means you don't have to worry about accidentally ruining or staining your veil, since most veil rental companies are insured.
Oddly, there do not seem to be many brands offering wedding veil rental services — but we've scoured the internet and found a few brands offering solid wedding veil rental programs, some of which also offer home try-on services.
Article continues below advertisement
NOVA by Enaura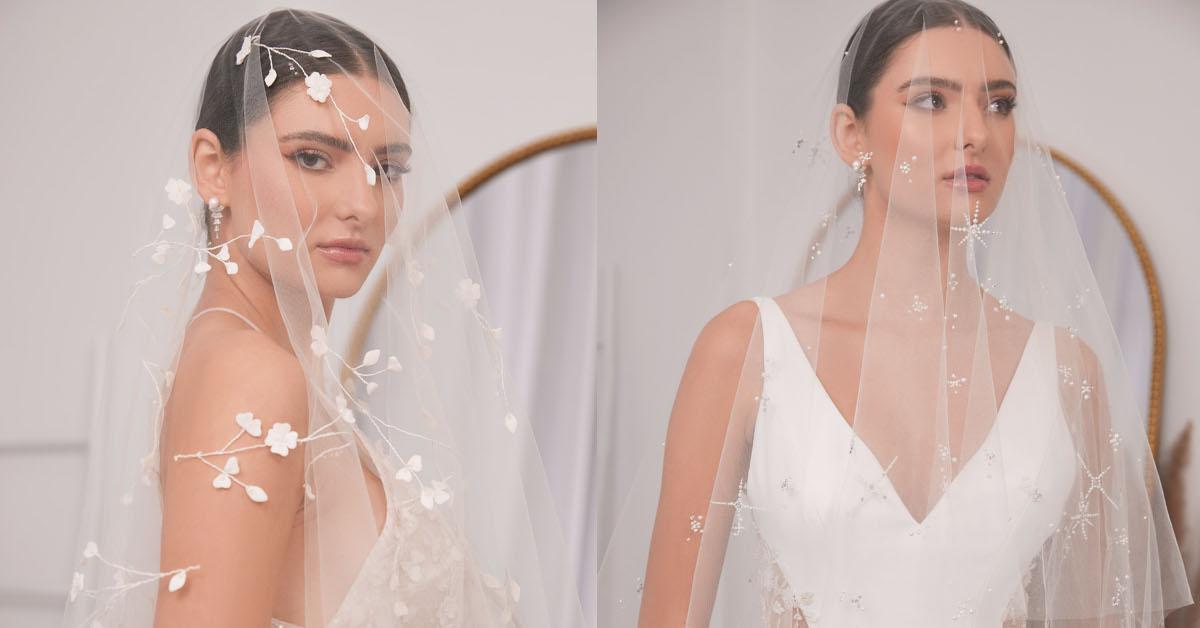 Bridal gown company NOVA by Enaura offers a modest selection of hand-beaded veils and sashes for either purchase or rental. Just select the day you'd like your veil to arrive, and send it back to NOVA using a prepaid label within 15 days. (Or, if you decide you'd like to keep your veil forever, you can instead pay the difference.) Renting a veil will run you about half the retail price — rentals range from $175 to $575.
The company also offers a Home Try-On program, where you can rent veils and sashes in advance of your event for $25 each, or dresses for $65 each. That way, you can try on each piece at home, and make note of which one you'd like to lock down for your big day.
Article continues below advertisement
Borrow Love Return
Woman-owned company Borrow Love Return is a "rent and return" online bridal boutique, where you can rent veils, tiaras, jewelry, and other bridal accessories. The veils come in a wide variety of styles and lengths, and the website includes detailed information on each item to help you make an informed decision.
You can "select the "try-it" option to rent veils for three days for $16.50 each, or for five days surrounding your wedding day, which will cost you anywhere from $45 to $95. At the end of your rental, just mail it back using the prepaid label. Borrow Love Return even has a complimentary online styling program, where you can book a free 30-minute phone or video consultation with a stylist who will help you choose the right accessories for your big day.
Article continues below advertisement
Rent the Runway
Clothing and accessory rental company Rent the Runway actually has a modest bridal section where you can rent bridal veils. You can rent one as part of your monthly membership (which starts at $69/month) and keep it for as long as you like; or, rent one as a one-off item for a few days at a time, for $30. Availability depends on your location, as the company ships rentals from a few different warehouses across the country.
RTR offers a wide range of other fashionable items for rental that could help jazz up your wedding day look, from glittery clutch bags to festive jewelry.
Article continues below advertisement
Borrow a veil from a loved one.
If you like the idea of renting a bridal veil, another option is to "rent" one from a friend, family member, or neighbor. Not only will they likely not charge you for it, but you'll also be wearing a veil with a story, and they'll probably be happy to see the veil they spent so much money on getting another wear. Plus, it will count as your "something borrowed."
Green Matters' new book, Green Living, is the perfect guide to living an eco-friendly lifestyle for people at every stage of the process. You can order Green Living here.