Biodegradable Dog Poop Bags, to Lower Your Plastic Consumption as a Pet Parent
As a pet parent, you've likely noticed your plastic consumption is somewhat high — but biodegradable dog poop bags help lower your impact.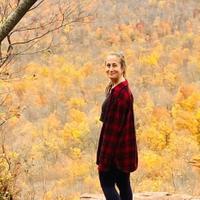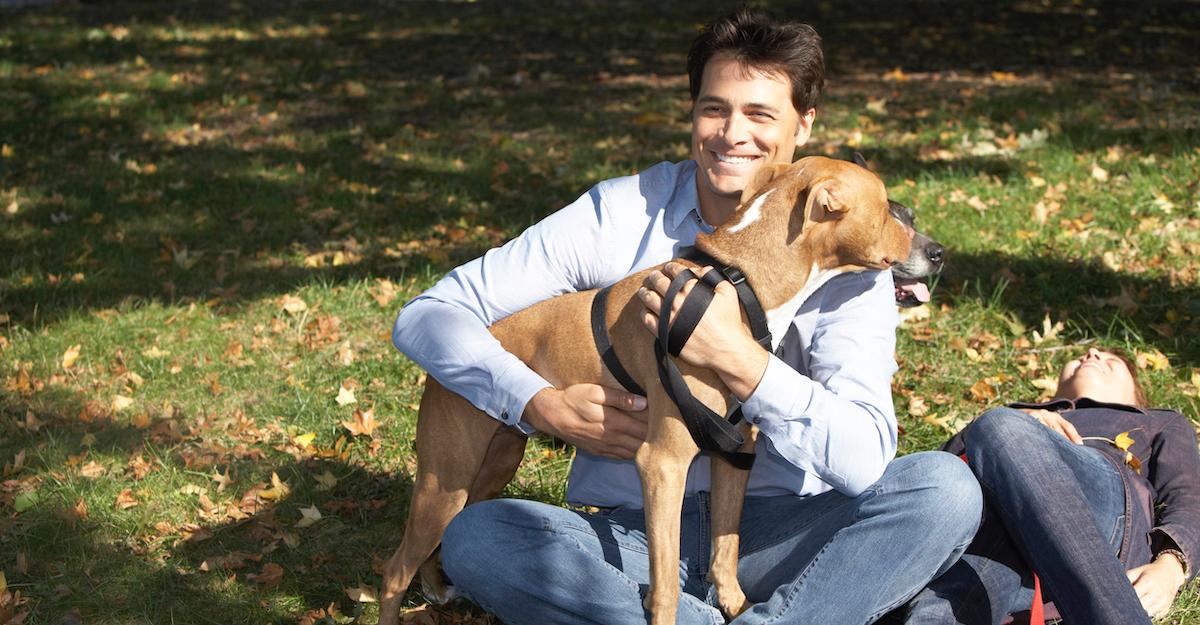 Becoming a pet parent inevitably raises your environmental impact, between dog toys that come and go, kibble that comes in single-use packaging, and the biggest culprit: poop bags. Consider how many times your dog does the deed daily. Now think about how many bags that uses. Although a reusable contraption is an option, biodegradable dog poop bags are your best option.
Article continues below advertisement
It isn't safe to toss dog poop in your backyard or garden because of the bacteria it carries, and it isn't really worth tossing in your compost, because its nutritional value is pretty low and it smells. The best way to dispose of it is to flush the poop — then compost the bag, if it's biodegradable. That said, below are a few of our favorite compostable dog poop bags.
Lucy & Co. Compostable Poop Bags
Lucy & Co.'s compostable poop bags ($12 for 6 rolls) are extra thick and they're totally leak-proof, so you don't need to worry about any unfortunate mishaps. Despite their durability, however, they're compostable, as they're entirely made from corn. Each bag dons different cute designs on them so you can pick up poop in-style — although your pup won't get to appreciate any of them, they're bound to make your morning.
Article continues below advertisement
My AlphaPet Dog Poop Bags
My AlphaPet Dog Poop Bags ($15.99 for 120) are also made from corn. Each bag is biodegradable and extra large — 9 by 13 inches — so they can clean up even the biggest of dumps. They're unscented, and they meet European standards for backyard composting, which means you can toss them in your backyard heap without worrying if they will actually break down. And if you're in a bind and need some ASAP, they're on Amazon (although we do recommend finding a local small biz to support, if possible!).
Article continues below advertisement
Doggy Do Good Premium Waste Bags
Doggy Do Good's Premium Waste Bags ($9 for a box of 60) are completely vegetable-based, they're 100 percent biodegradable and certified compostable, supposedly breaking down in only 90 days. Like the other brands on this list, they made bags that are extra thick and leak-proof, but the reason why we love these the most, is because the brand donates a portion of all proceeds to Animal Rescues & No-Kill Shelters. We love any brand that spreads the #AdoptDontShop message.
Article continues below advertisement
The Original Poop Bags
The Original Poop Bags ($34.99 for 960 bags) have been around since long before the composting craze began, as the company actually opened its doors in 2003. The brand makes quality bio-based poop bags that are completely compostable and biodegradable. And anything you purchase from the the You Buy; We Donate line of products, will donate money to pet shelters, dog parts, animals in need, and an organization called Pets of the Homeless, a non-profit that provides vet care to dogs of homeless people.
Article continues below advertisement
Doodie Flush
Not all areas allow you to flush compostable bags, but if you live in an area where it's permitted, Doodie Flush ($21.97 for 50 bags) are water-soluble bags that can be flushed down the toilet. They break down when they come into contact with water, but they're still strong enough to help you cleanly and efficiently clean up after your fur baby. If you don't live in an area where you can flush them, though, they meet ASTM D6400 standards, which means they're biodegradable when properly composted.