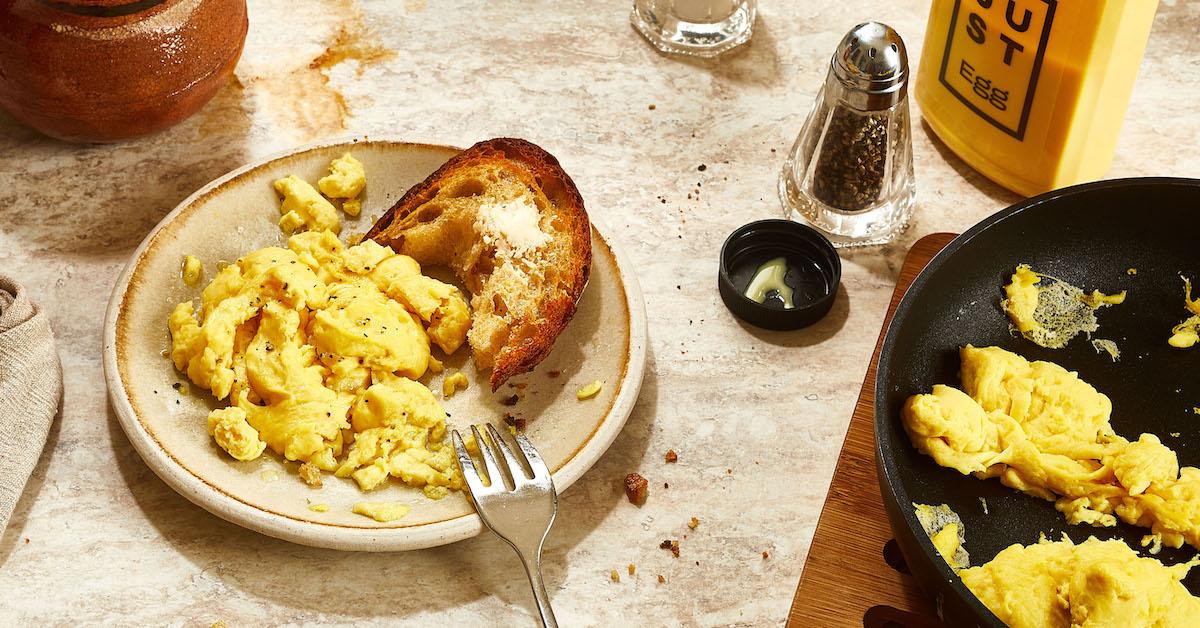 Celebrate World Egg Day the Vegan Way With These Plant-Based Eggs for Breakfast
The annual World Egg Day was founded by the International Egg Commission in 1996, with a goal of encouraging people to eat chicken eggs. However, with more and more people adopting plant-based diets in response to the animal agriculture industry's high environmental impact, documented animal cruelty, and public health risks, this World Egg Day is a great time to compassionately take back the holiday, and enjoy some vegan eggs for breakfast.
Article continues below advertisement
A large egg contains about ​​187 milligrams of dietary cholesterol, something humans simply do not need; because all the eggs we have listed below are plant-based, that also means they're all cholesterol-free. Plus, eggs are one of the most common allergens — so there are many people looking for egg alternatives due to allergies.
This year, World Egg Day falls on Friday, Oct. 8, 2021. To help you celebrate, we've outlined a few brands making store-bought vegan eggs that you'll be sure to love, all of which are just as easy to cook as hen eggs — if not easier.
Just Egg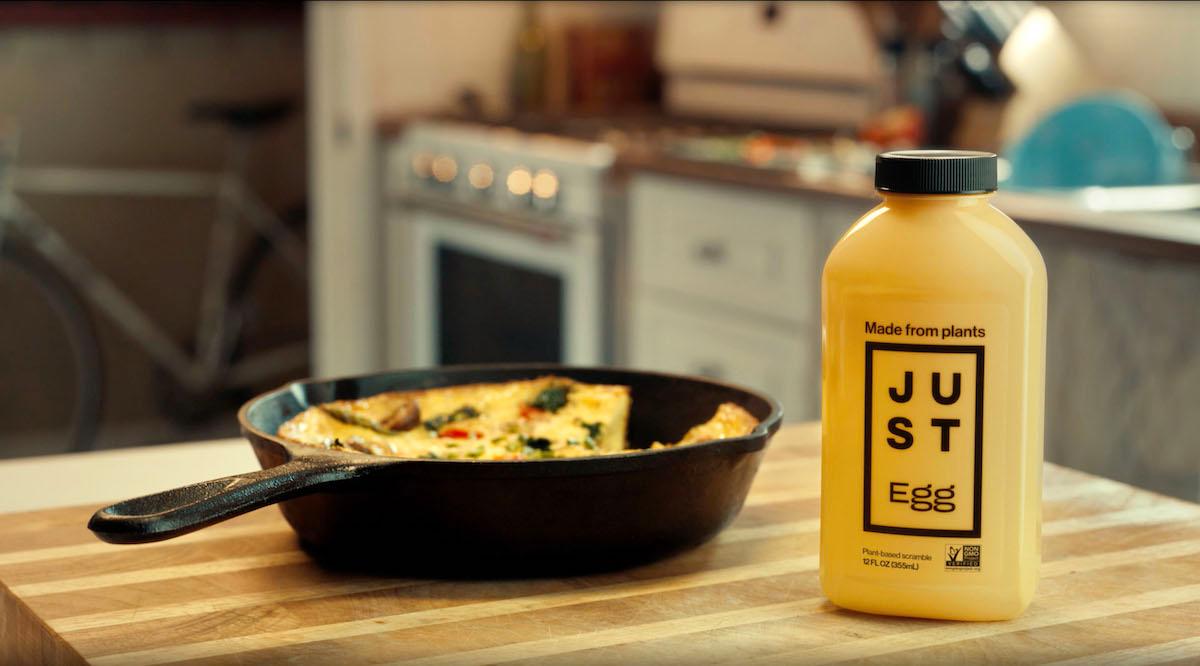 Just Egg uses mung beans to make its wildly popular plant-based liquid eggs (which can be used to make scrambled eggs, or even as an egg replacement in recipes like homemade vegan pasta), foldable frozen egg patties (that are perfect for breakfast sandwiches), and Sous Vide Bites, which are basically savory egg muffins filled with veggies.
Article continues below advertisement
When Just Egg was first released a few years back, it typically retailed for at least $9.99 a bottle. But these days, shoppers can find the product in a variety of grocery stores for $4.99, since high demand for Just Egg has allowed the company to scale up and therefore reduce prices, making them financially more comparable to chicken eggs.
Article continues below advertisement
Nabati Plant Eggz
Nabati Plant Eggz are plant-based simulated liquid eggs, with its key ingredients being lupin protein concentrate and pea protein. Nabati Plant Eggz are certified gluten-free, sold in a bottle, and can be used to make scrambled eggs, omelets, and more. A bottle usually goes for $6.99, and you can check out the company's store locator if you're interested in trying the product.
Article continues below advertisement
Be Leaf Vegan
Be Leaf Vegan makes a host of unique vegan products, including a vegan fried egg that looks eerily like the real thing. It's primarily made from soybean protein and soybean skin, and works perfectly in huevos rancheros or shakshuka. Your best bet for trying these vegan fried eggs is at a vegan restaurant, or by ordering them online from a vegan specialty store. Vegan Essentials sells a six-pack for $13.99.
Article continues below advertisement
Simply Eggless
The Simply Eggless Plant Based Egg is another liquid vegan egg made primarily from lupin beans. Simply Eggless says that its product can be used to make everything from omelets to muffins, and that it produces 83 percent less pollution, 95 percent less water, and 90 percent less waste than a chicken egg. The company also recently introduced Plant Based Frozen Egg Patties, which can be heated up for sandwiches.
You can search for stores to buy the Plant Based Egg on the company's website, or order it from Vegan Essentials for $7.29.
Article continues below advertisement
Follow Your Heart
Follow Your Heart is probably best known for its vegan cheeses and Vegenaise, and the company's VeganEgg is one of the original store-bought vegan egg options. Cheekily sold in a paper egg carton, the VeganEgg is a powder made primarily from soybeans, which you can use to scramble, bake, or bind pretty much anything. The product is widely available in grocery stores, but you can look up where to buy it on the company's store locator.