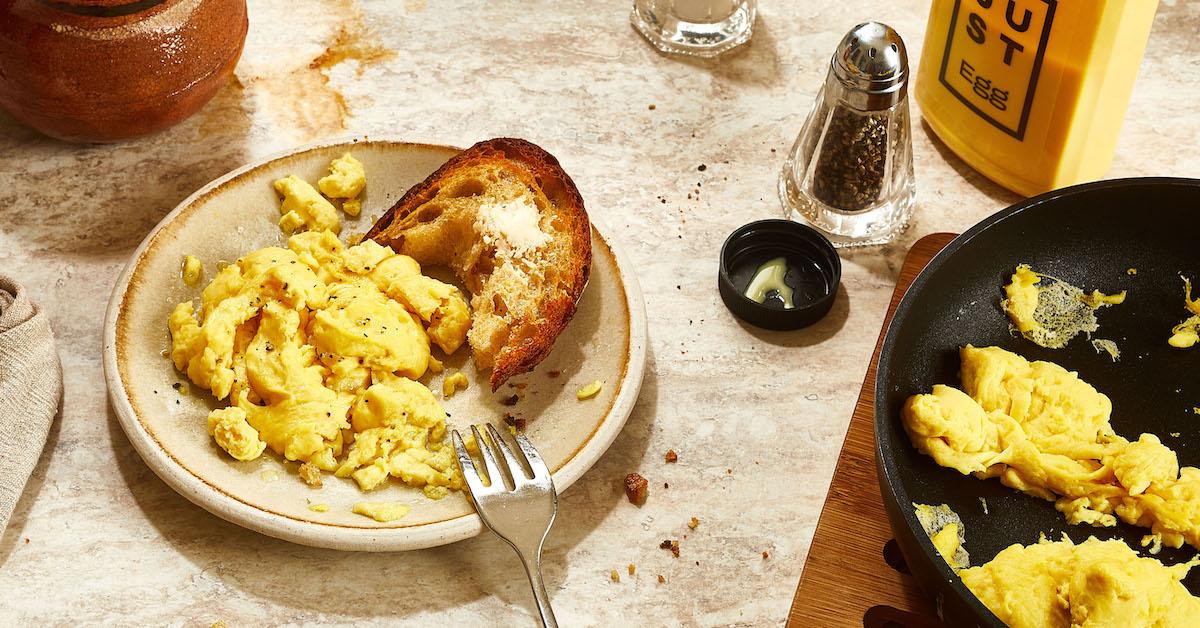 Celebrate World Egg Day the Vegan Way With These Plant-Based Eggs for Breakfast
The annual World Egg Day was founded by the International Egg Commission in 1996, with a goal of encouraging people to eat chicken eggs. However, with more and more people adopting plant-based diets in response to the animal agriculture industry's high environmental impact, documented animal cruelty, and public health risks, this World Egg Day is a great time to compassionately take back the holiday, and enjoy some vegan eggs for breakfast.
Article continues below advertisement
A large egg contains about ​​187 milligrams of dietary cholesterol, something humans simply do not need; because all the eggs we have listed below are plant-based, that also means they're all cholesterol-free. Plus, eggs are one of the most common allergens — so there are many people looking for egg alternatives due to allergies.
This year, World Egg Day falls on Friday, Oct. 8, 2021. To help you celebrate, we've outlined a few brands making store-bought vegan eggs that you'll be sure to love, all of which are just as easy to cook as hen eggs — if not easier.
Article continues below advertisement