These Are the Best Thrift Stores in San Francisco, California
Shopping secondhand in San Francisco, California? Check out 10 of the best thrift stores in the Bay Area.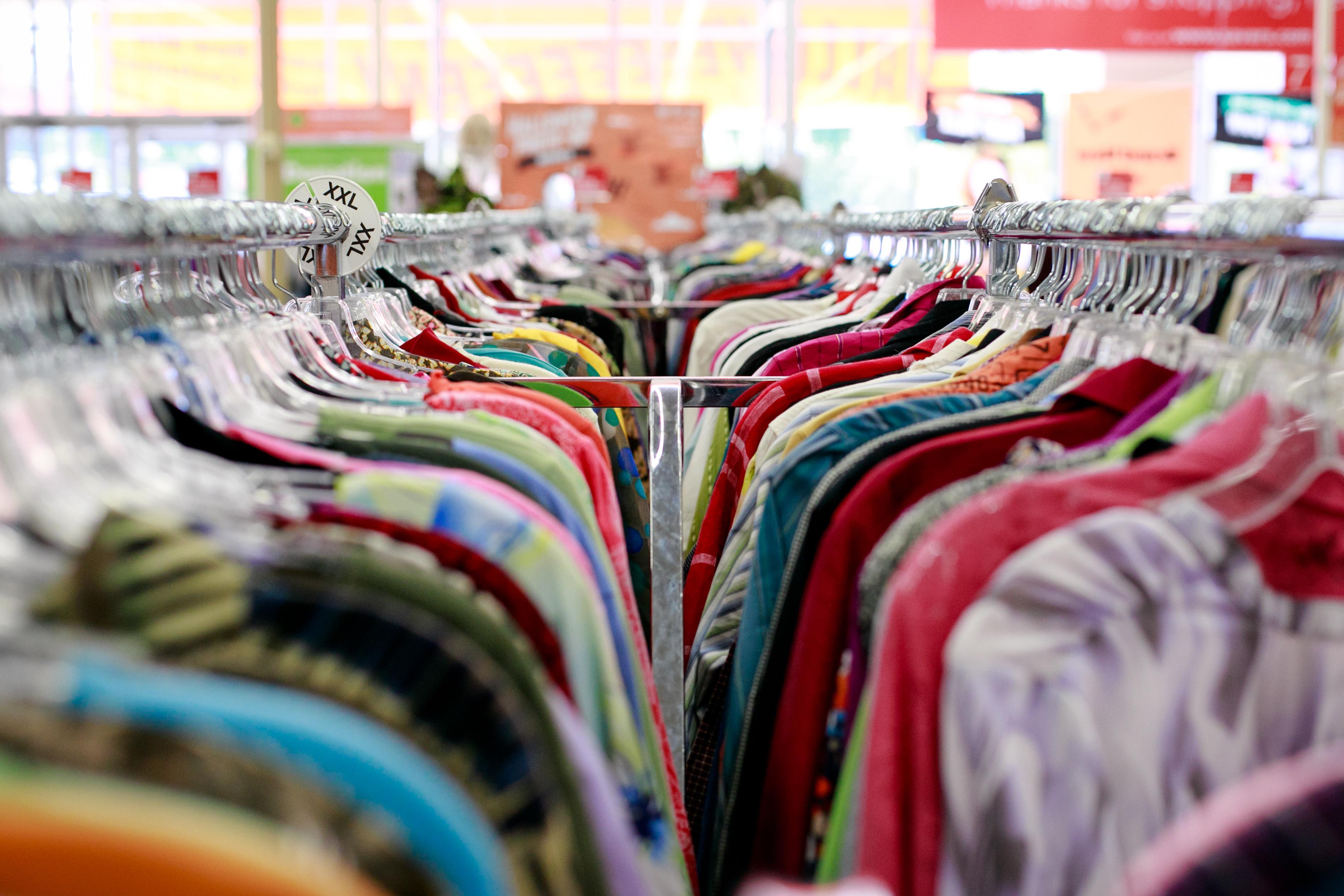 For zero-wasters, shopping secondhand has always been a go-to alternative to buying new. But it appears thrifting is on the rise nationwide – not just for the eco-conscious who prefer popping into Savers rather than popping into Target. Thrift shopping has become – dare we say it – cool again... especially in major cities, such as San Francisco.
Article continues below advertisement
That being said, if you live in the Bay Area and want to make like 2012 Macklemore and go thrift shopping, you're in luck! While Joybird reports that San Francisco is definitely one of the more expensive cities to thrift shop in the U.S., the city is also home to some of the most beloved and top-rated thrift shops throughout the nation.
Ready to go thrift shopping in San Fran? Here are the top 10 best thrift stores in San Francisco.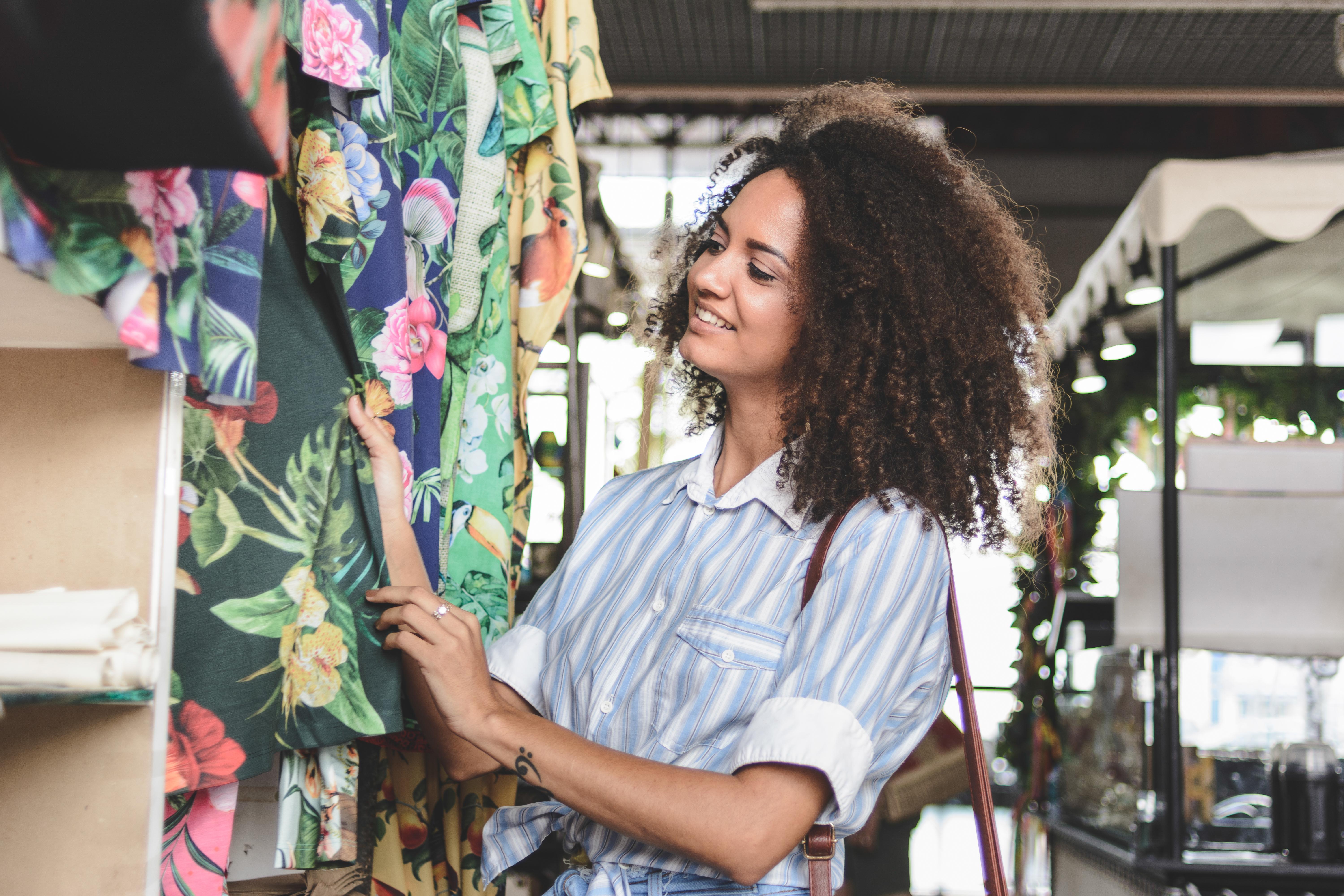 Article continues below advertisement
Alameda Flea Market
2900 Navy Way Alameda, CA 94501
The Alameda Flea Market may not constitute as a round-the-clock thrift shop – as it only occurs every first Sunday of the month – but it is undeniably one of San Francisco's most unique thrifting experiences. Hosted by the Alameda naval base, the flea or resale market offers more than 800 stalls full of secondhand furniture, jewelry, art, toys, books, decorations, and of course, vintage clothing.
Buffalo Exchange
1555 Haight Street San Francisco, CA 94117
With three locations throughout San Francisco – Telegraph in Berkeley, Haight Street, and Mission District – Buffalo Exchange is one of the most popular thrift shops there is. After all, it's been around for a long time. First founded by Kerstin Block in 1974, Buffalo Exchange was one of the first to adopt the buy-and-sell model that allowed shoppers to both shop and sell their clothes for cash or trade-in on-the-spot.
Article continues below advertisement
However, if you're a seller trying to make a quick buck on designer items, Buffalo Exchange isn't known for offering high prices – a testament to just how cheap they resell clothes for. If you're trying to sell, consider one of the more upscale thrift shops on this list (Sui Generis Consignment), but if you're looking to solely buy, Buffalo Exchange is what they call a thrifter's paradise.
Chloe's Closet
451 Cortland Avenue San Francisco, CA 94110
At Chloe's Closet in Bernal Heights, parents or parents-to-be searching for sizable markdowns on children's and infant's apparel, shoes, hats, goods, toys, and more will score big. In addition to finding everything you could ever need for raising little ones, Chloe's Closet is also known for having maternity styles on hand, too.
Article continues below advertisement
Community Thrift on Valencia
623 Valencia Street San Francisco, CA 94110
With the proceeds that Community Thrift earns, the Valencia Street thrift store supports over 200 local nonprofit organizations. In fact, if you donate to Community Thrift – whether it's books, clothes, art, or furniture – you can choose which charity you'd like to partner with; each time your donated stuff gets purchased, your charity partner gets paid!
Article continues below advertisement
Cris Consignment
1813 Polk Street San Francisco, CA 94109
Located in Nob Hill, Cris Consignment is a high end thrift shop for both men and women. Inside Cris Consignment, you'll find a treasure trove of expensive designer names from recent collections – Alexander McQueen, Balenciaga, Chanel, Gucci, Céline, Kate Spade, Tiffany + Co, Valentino, and more. But while you'll find these luxury items discounted, they're still costly – think Chanel handbags, Gucci stone necklaces, etc. for under $2,000.
Crossroads Trading
1901 Fillmore St San Francisco, CA 94115
Crossroads Trading has been around since 1991 and has nearly 40 locations throughout the U.S. At the San Francisco location in Pacific Heights, you'll find current, on-trend secondhand clothing with big markdowns. Per the website's current selling guide, Crossroads is on the hunt for puffer vests and jackets, capes, shearling, and more. You can also sell clothes to Crossroads locations.
Article continues below advertisement
Out of the Closet
1498 Polk Street San Francisco, CA 94109
1295 Folsom St San Francisco CA 94103 US
Out of the Closet thrift stores have been around for 30 years, donating to AIDS Healthcare Foundation's HIV/AIDS programs and housing services. At Out of the Closet, you'll also find on-site pharmacies and free HIV testing. It also offers large donation pick-ups from the convenience of your home, so if you want to donate to the thrift store, you can simply schedule a pick-up.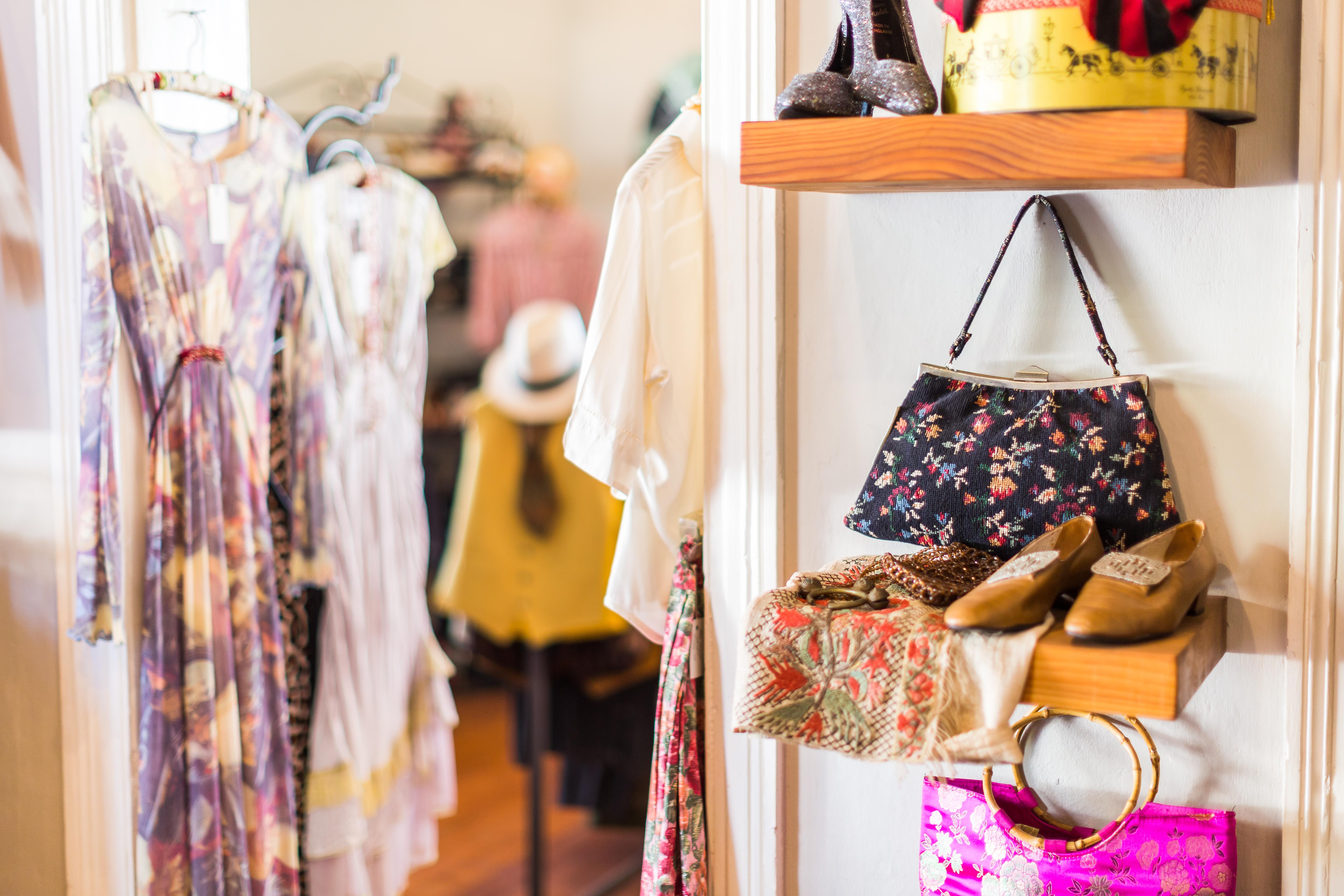 Article continues below advertisement
Pikitos
2336 Mission Street San Francisco, CA 94110
On Mission Street, you'll find Pikitos, a secondhand boutique known for featuring vintage, designer, Victorian, and decade items. While its website leaves a lot to be desired, San Fransisco-based Redditors agree: You can find some cheap, unique items at Pikito's, so long as you're willing to really look through the racks.
Wasteland
1660 Haight St, San Francisco, CA
A vintage lovers paradise that had its start in 1985 in Berkeley, Calif. Wasteland offers a unique selection of expertly curated treasures at each of its locations. Here you will find designer heirlooms like Chanel to rare, one-of-a-kind pieces.
Sui Generis Consignment
2231 Market Street, San Francisco, CA
Sui Generis Consignment is an upscale, luxury thrift shop located in The Castro area of San Francisco, featuring both luxury menswear and women's clothing. You'll find all the main name brands throughout its shelves – Chanel, Burberry, Dolce & Gabbana, Givenchy, Gucci, Louis Vuitton – though consignment is by appointment only, according to the website.
This article, originally published on Dec. 4, 2020, has been updated.