Fires Across Australia Flood Sydney With Smoke
Sydney, Australia is overcast with orange skies and smoke this week due to an early and dangerous bushfire season.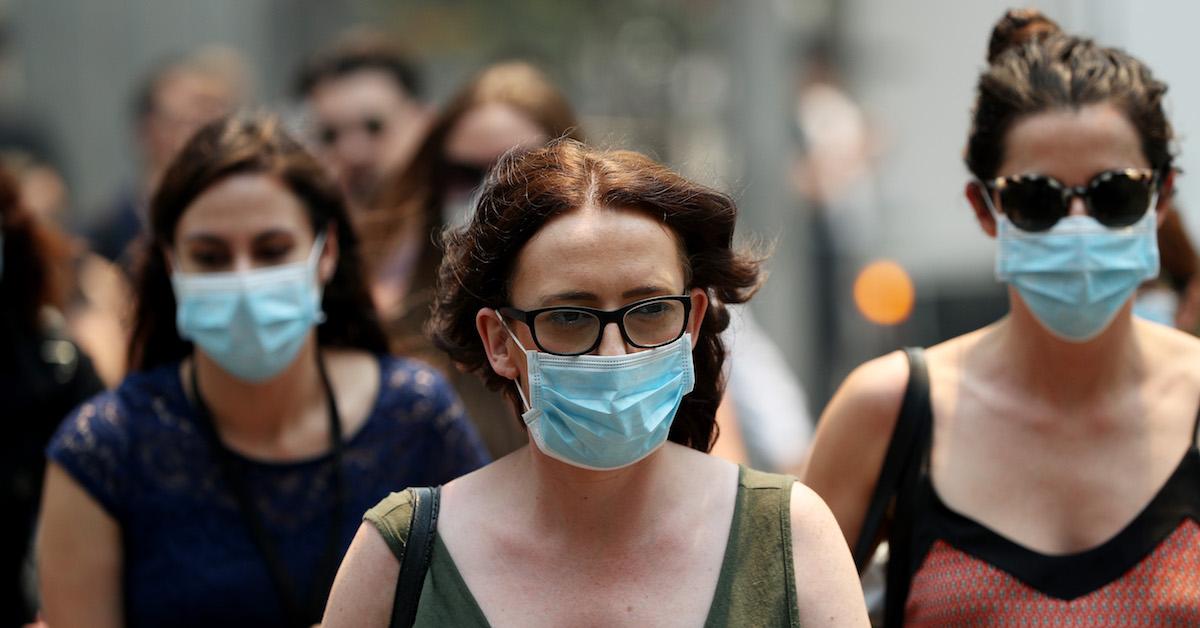 Fires spreading through Australia reached new heights this week when they covered the city of Sydney in smoke, causing public health issues and forcing people to stay indoors. Over the past few weeks, the bushfires have been tearing through rural areas along the east coast of Australia, in Queensland and New South Wales. But now that the fires have reached Sydney, the country's most populous city, more people are waking up to the severity of these fires — and the climate crisis.
Article continues below advertisement
All week, Sydney's skies have been orange-hued and littered with smoke and flying ash during the day, prompting people to wear masks to protect their lungs when outside, Reuters reported. The air quality is of grave concern — on Monday, the levels of PM2.5 (the most harmful air pollutant), were 22 times the accepted safety level, making going outside equivalent to smoking more than a pack of cigarettes a day, according to The New York Times.
Hospitals across the city are admitting more and more patients due to asthma, sports games and recess periods are being canceled, people are taping windows shut to keep out the smoke, and smoke detectors miles away from the smoke are being set off, The New York Times reported. "All of us who live here can taste the fire and feel it in our throats," the newspaper's Sydney-based reporter wrote.
Article continues below advertisement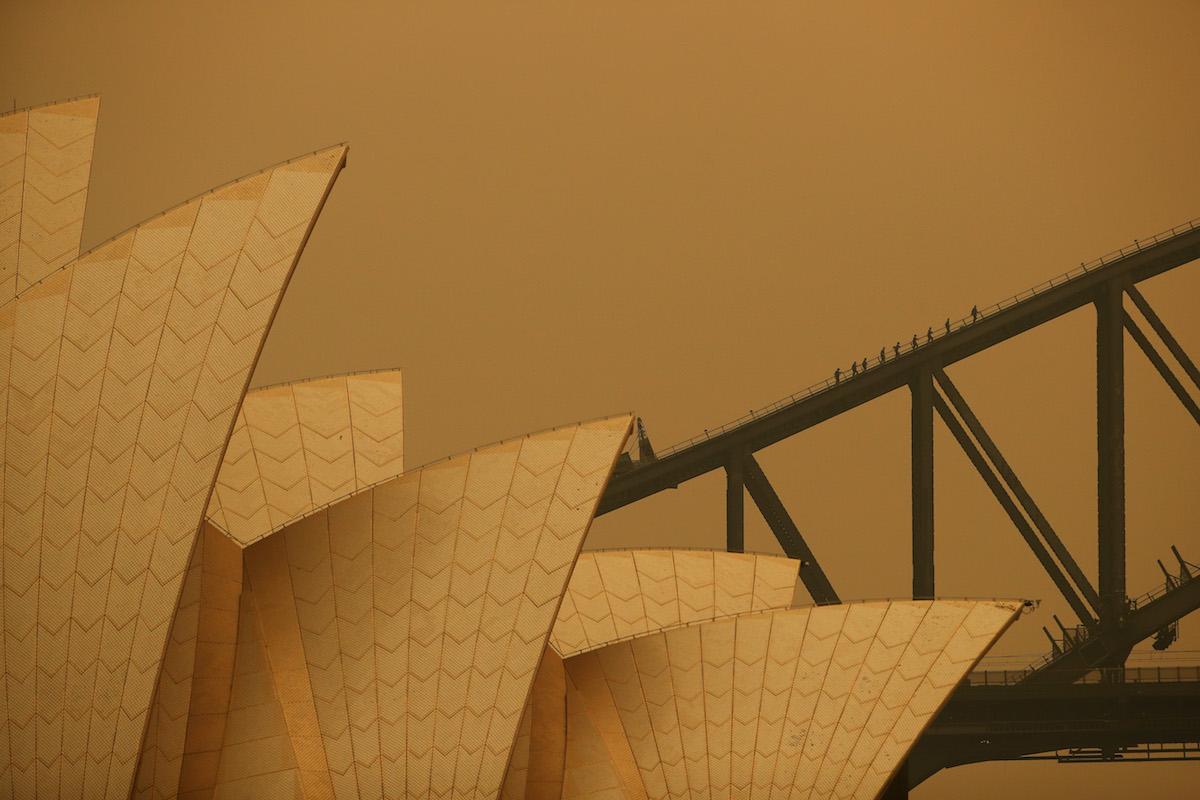 According to a situation report by the Australia Red Cross, as of 1 p.m. local time on Friday, Dec. 6, there were 110 fires burning in New South Wales (the state where Sydney is located). And as of 4:30 p.m. on Thursday, Dec. 5, there were 44 fires burning in Queensland. The Red Cross has evacuation centers and many volunteers working to support those in need of assistance, and the Rural Fire Service has thousands of firefighters working to put out fires — but what Sydney really needs is rain.
Article continues below advertisement
"They are all ticking time bombs," a Rural Fire Service firefighter told The Sydney Morning Herald. "Without rain those fires won't be put out." And as Rural Fire Service founder Phil Koperberg added, the worst is still to come.
Article continues below advertisement
What caused the fires in Sydney, Australia?
In Australia, summer is bushfire season — but what's worrisome is summer only just began in Australia on Dec. 1, and these fires have already been going on for weeks. A combination of rising global temperatures, droughts, high winds, and tinder-dry conditions have all helped facilitate and spread the fires, according to Al Jazeera.
Australian Prime Minister Scott Morrison hasn't done much to educate the public on the link between these fires and the climate crisis — in fact, he denied that curbing emissions could have prevented these fires. "The suggestion that any way shape or form that Australia, accountable for 1.3 percent of the world's emissions, that the individual actions of Australia are impacting directly on specific fire events, whether it's here or anywhere else in the world, that doesn't bear up to credible scientific evidence," he said last month, according to The Guardian.
Increased greenhouse gases in the atmosphere does cause increased temperatures, which can cause droughts, high winds, and dry conditions — all of which are breeding ground for wildfires. Last month, rain made a huge dent in putting out fires in New South Wales, so hopefully more rain will come soon.