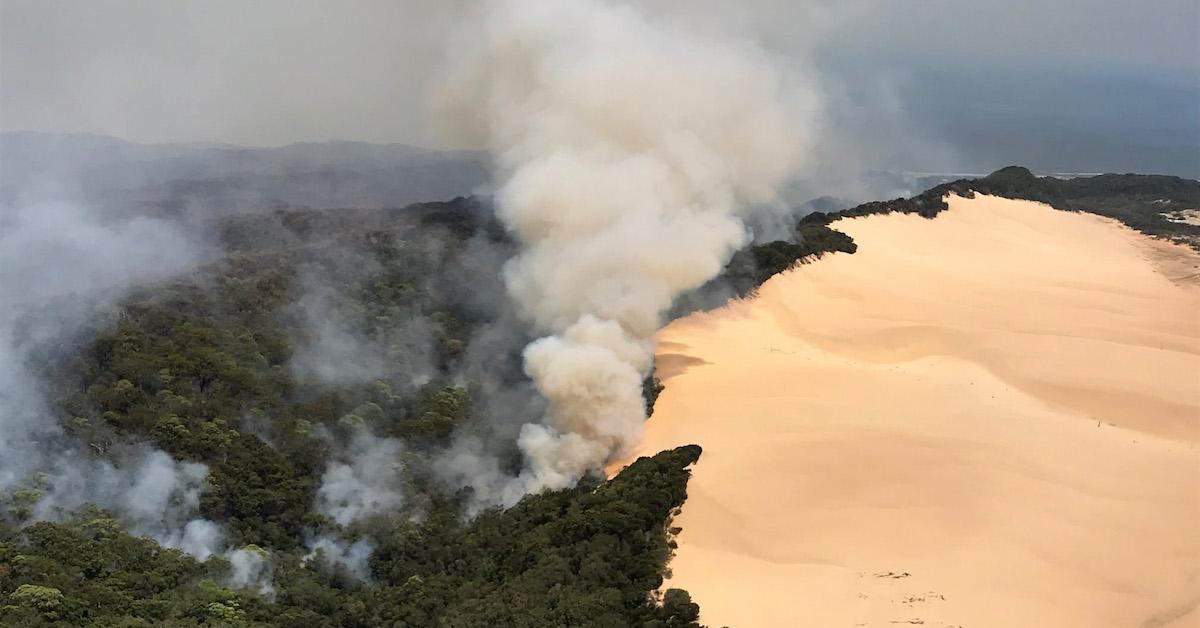 Bushfires Have Burned Half of Australia's Fraser Island in the Past Six Weeks
Bushfires have been burning through Australia's Fraser Island since mid-October, having tragically burned about 50 percent of the island over the past six weeks. And now, as of December 2020, government officials are finally cracking down on the problem, and ordering residents to evacuate the island.
Wondering exactly what's going on with bushfires on Australia's Fraser Island? Keep reading for answers to all your questions.
Article continues below advertisement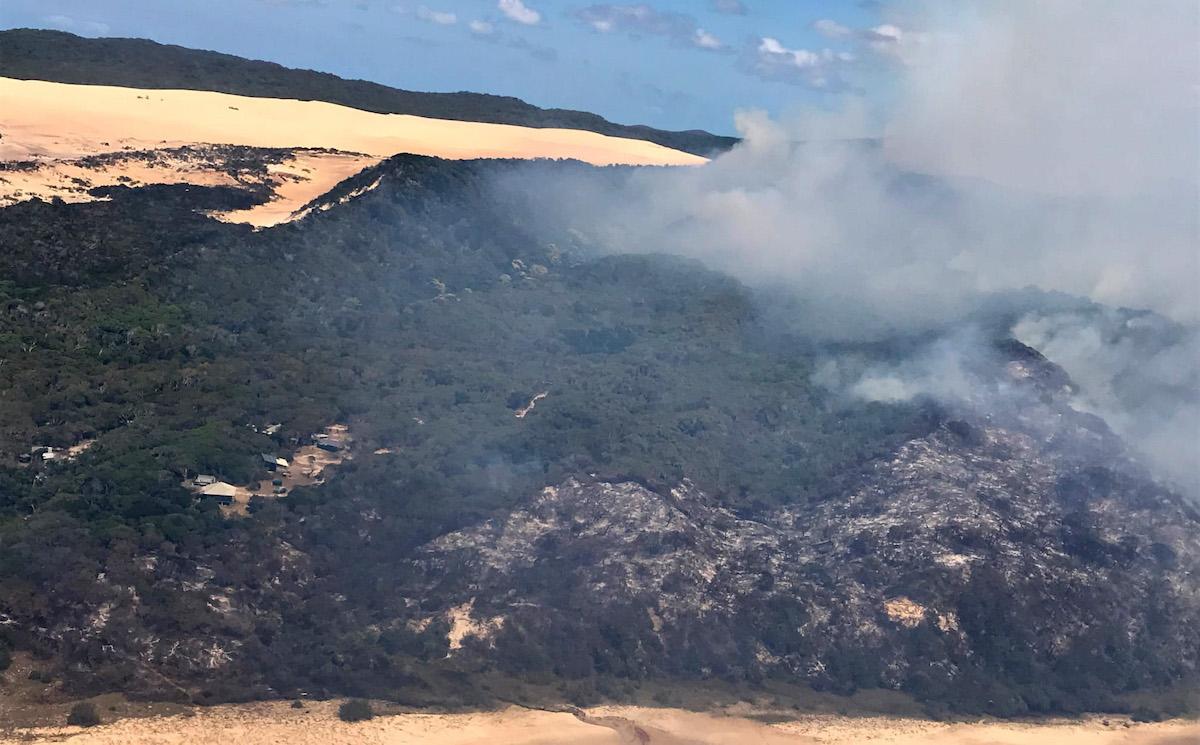 What is Australia's Fraser Island?
Fraser Island is located off the east coast of Australia, in the state of Queensland. The island is mainly a tourist town, popular amongst travelers, and has a tiny year-round population of less than 200 people.
Article continues below advertisement
Fraser Island is sometimes referred to as K'gari, which means "paradise" in the language of the Indigenous Butchulla people, who are the Aboriginal people of Fraser Island. According to the island's official website, Fraser Island is the world's largest sand island, and the only location on Earth where tall rainforests grow on sand dunes.
Why is Australia's Fraser Island on fire?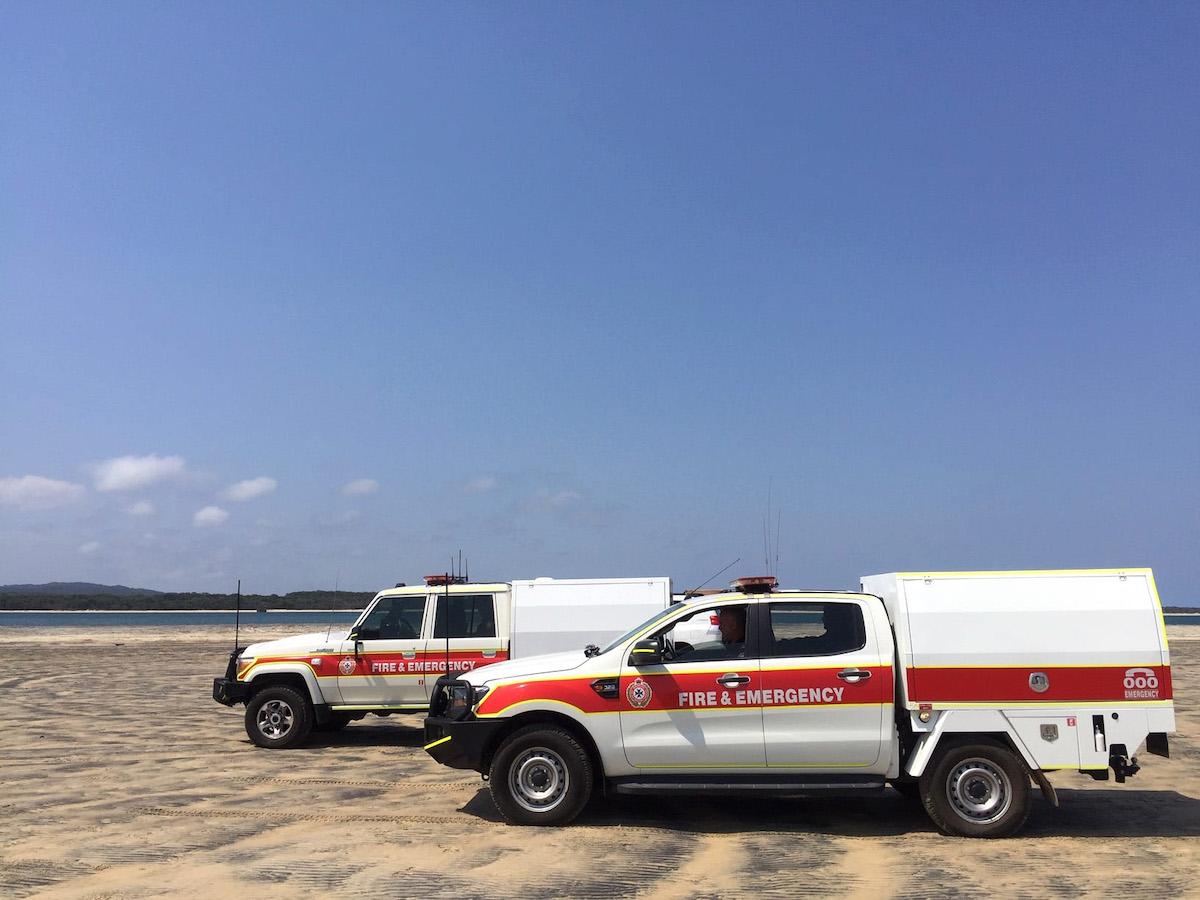 Article continues below advertisement
That said, unattended and mismanaged campfires are a common cause of wildfires. When campfires grow too big or spread to ignitable items such as leaves or trees, these items can easily catch and spread the fire; additionally, not putting out a campfire properly — which involves engulfing it with water until every single spark and trace of steam is out — can also cause trouble. Make sure to always follow local laws as well as campfire common sense before igniting a campfire, no matter where you are.
Meanwhile, high temperatures as part of global warming and the climate crisis have helped fuel the flames on Fraser Island. Eastern Australia is currently experiencing a record-breaking heatwave. This past weekend, Sydney, which is located south of Fraser Island along Australia's eastern coast, reached above 40 degrees Celsius (104 degrees Fahrenheit), and northern Victoria (just south of Sydney's state, New South Wales) approached 45 degrees Celsius (113 degrees Fahrenheit), according to CNN.
Article continues below advertisement
What destruction has the Fraser Island bushfire caused so far?
As mentioned above, the bushfire has burnt 50 percent of Fraser Island. That's a total of 80,000 hectares or around 300 square miles, according to ABC. Not only does that hurt Fraser Island's gorgeous landscape, but it also puts animals (wild animals, pets, and those benign raised as livestock) at risk, as well as buildings and other structures.
Fortunately, no fatalities have been reported from the current Fraser Island bushfires.
Officials are preparing Fraser Island residents to evacuate.
On Tuesday, Dec. 1, local fire services ordered those staying at Fraser Island's Kingfisher Bay Resort and Village a "prepare to leave" warning as the area was vulnerable to blazes coming from multiple directions, as reported by CNN.
Article continues below advertisement
"You need to be ready to follow your bushfire survival plan. If you do not have a plan, or intend to leave, you should be ready to leave the area because the situation could get worse quickly," said the Queensland Government Fire and Emergency Services (QFES), who also provided plenty of guidance for locals.
Additionally, the website explained that weather conditions (such as high temperatures and drought) are exacerbating smoke and fire across the island. The service advises all residents to check the Rural Fire Service (RFS) website as well as their local news channels for updates.
Article continues below advertisement