Arizona's Monsoon Season Is Starting — Here Are the Predictions So Far
Monsoon season is beginning in the U.S. southwest on June 15 — and while it sounds intense, rain is what the highly arid region needs right now.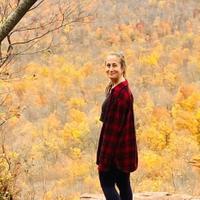 Though monsoon season comes with obvious risks (such as floods, high winds, and mudslides), it also comes with benefits. Monsoons are storms caused by changing winds, and particularly arid regions rely on the rain monsoon season brings. Farmers and families across Arizona, for example, hope the impending monsoon season, which starts on June 15, will bring much-needed moisture to the state's desert climate.
And based on Arizona's 2022 monsoon predictions, it seems like locals could get lucky.
Article continues below advertisement
Arizona went through a dry winter, which was followed up with some serious heat waves, so rain is what Arizona needs right now.
"The monsoon can contribute to soil moisture and it makes the winter precipitation run off more effective, so if you have a good monsoon season in some of our watersheds, then the rainfall that falls in the winter and more of it makes it into the streams and helps our water situation," Zack Guido, a researcher from University of Arizona, told News13.
Unfortunately, Arizona has been in the midst of a megadrought for decades now. And although upcoming monsoons will provide some level of relief, it won't put them in the clear.
"In the southwest we have two rainfall seasons," he continued, "and if we miss one of them it can really put pressure on the next one and if we miss two in a row it really sends us into much dryer conditions and really sets the stage for water impacts and ecosystem impacts."
Article continues below advertisement
What are the predictions for Arizona's 2022 monsoon season?
Some Arizonians are hopeful in regards to the output from the upcoming 2022 monsoon season, but the consensus is mixed. AZ Family reported that initial predictions were looking positive, but things started going downhill as monsoon season approached.
The Climate Prediction Center had had high hopes for the upcoming monsoon season, forecasting more-than-average precipitation. But 30 days ago, the amount of predicted rain went down. Now, the amount of precipitation has gone down even further.
Article continues below advertisement
And while this is disappointing, AZ Family Meteorologist Royal Norman is staying hopeful. He says the state, which is already predicting water restrictions for August, could still receive an average amount of rain. And metro cities, such as Phoenix, look OK — it's the more rural areas we have to worry about.
"It's not a bad outlook as we're heading into the season," Norman reminded viewers. "We think right now, you can expect average rainfall in your neighborhood."
News13 also seems to have a more positive outlook on the matter — even though journalist Mikala Novitsky reiterates the season won't compare to last year, she's hearing word of an above-average monsoon this year. Preparations are reportedly underway for monsoon flooding, and she advises preparing things at home, in case evacuations are mandated.
So bottom line: be ready, but don't get your hopes up too much.
Article continues below advertisement
Climate change is making it harder to predict monsoon season.
"We have now a climate on steroids," said Carvalho. "If you have a player in baseball or basketball and they start taking steroids, the game is the same, the rules will not change, but that player, because he took the steroids, will jump higher and run faster."
Hopefully this monsoon season, which lasts through Sept. 30, will be a wet one. But at this moment in time, it's difficult to say.