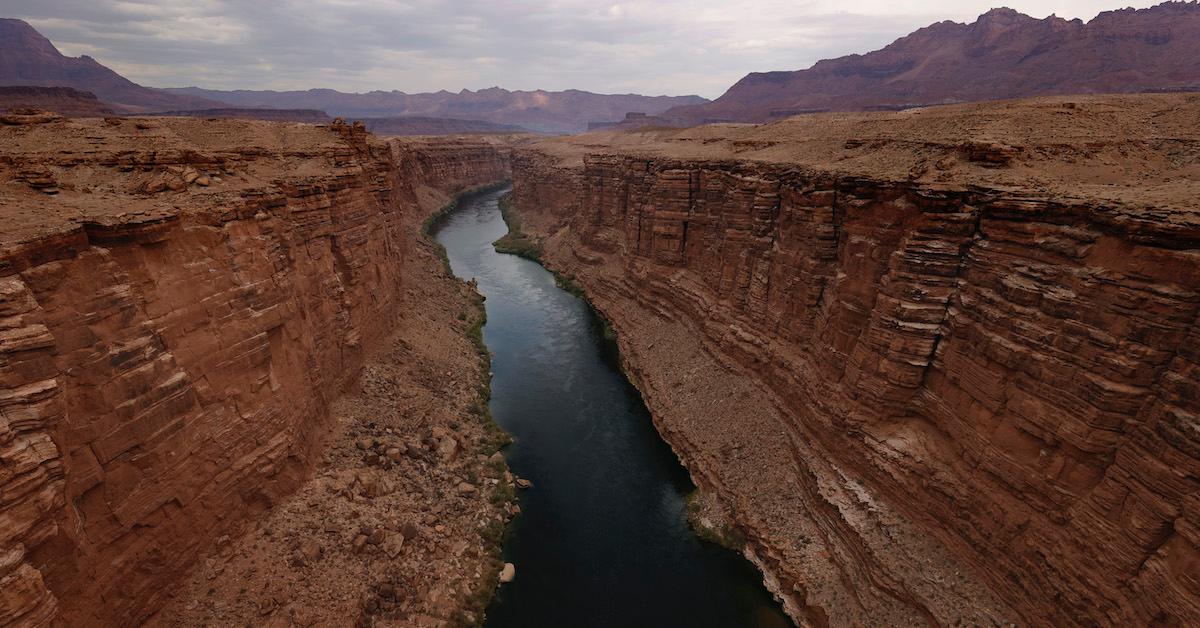 The Largest Water Supply in the West, the Colorado River, Is Facing a Historical Shortage
By Lizzy Rosenberg

Aug. 17 2021, Published 12:56 p.m. ET
With historic heat waves comes historic droughts, especially in the west — some of California's largest lakes are drying up, farmers across the region are suffering tremendously, and marine life is dying out. Likewise, for the first time ever, the Colorado River is facing such a massive shortage that the federal government is mandating consumption cuts across several states. But what exactly does that mean, and to what extent is the river drying up?
Article continues below advertisement
"[The river shortage] is something that those of us in the climate community have been worried about for over a decade," said Brad Udall, a climate scientists at Colorado State University, as per CNN. "Climate change is water change, and many of the worst impacts we're going to see out of climate change are through changes in the water cycle. Not only do we have to plan for these undesirable water outcomes, but we also have to get our act together and reduce greenhouse gases as fast as we can."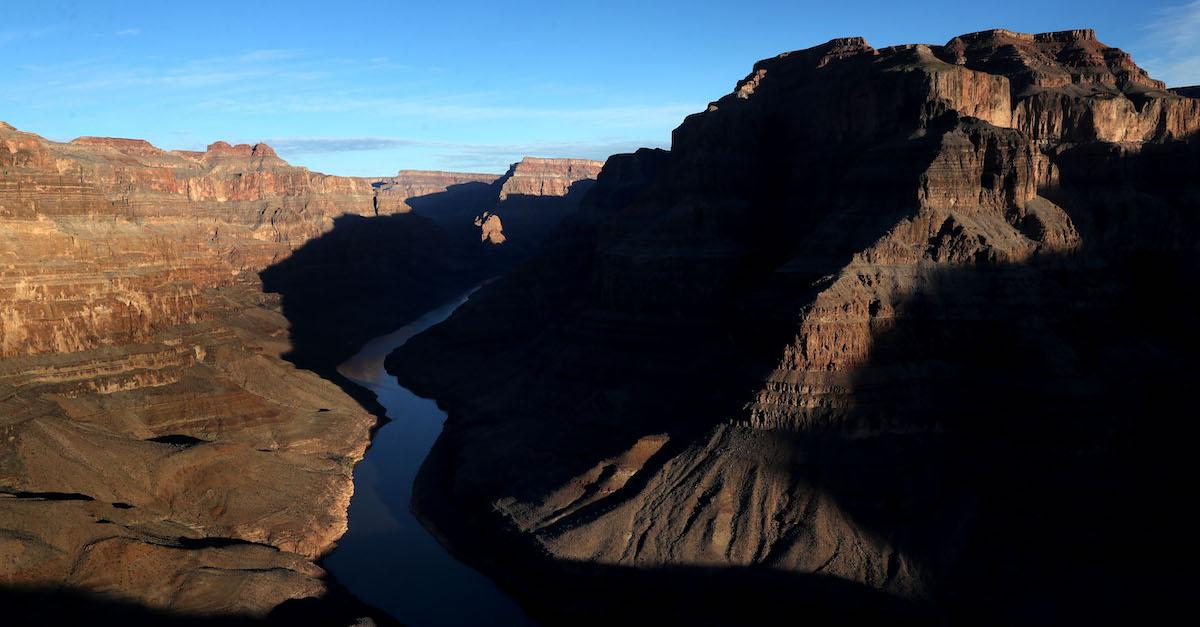 Article continues below advertisement
Why is there a water shortage in the Colorado River?
On Monday, Aug. 16, the federal government's U.S. Bureau of Reclamation announced the Colorado River is experiencing its biggest water shortage on record, according to AZ Central. Although experts had predicted the extent of the shortage months ago, it was triggered by the drought in Lake Mead, which supplies Arizona, Nevada, California, and Mexico with water. Local governments are now attempting to plan next steps, as the river supplies approximately 40 million people with freshwater.
Experts believe Colorado River's water levels are expected to plunge even more, and humankind is completely at fault. The ongoing climate crisis is getting progressively worse each year — and this is the worst drought the west has seen in about 1,200 years. Additionally, continuous population growth has resulted in increased water usage. Populations in cities that rely on the river such as Phoenix and Las Vegas are growing now more than ever, likely resulting in more future water cuts.
Article continues below advertisement
"There's no doubt that climate change is real. We're experiencing it every day in the Colorado River Basin and in other basins in the West," said Water and Science's Assistant Secretary, Tanya Trujillo, per AZ Central. "I think the best strategy for planning is to think about a broad range of scenarios and a broad range of potential hydrology, and to work closely with our partners in the basin to try to think through all of those scenarios."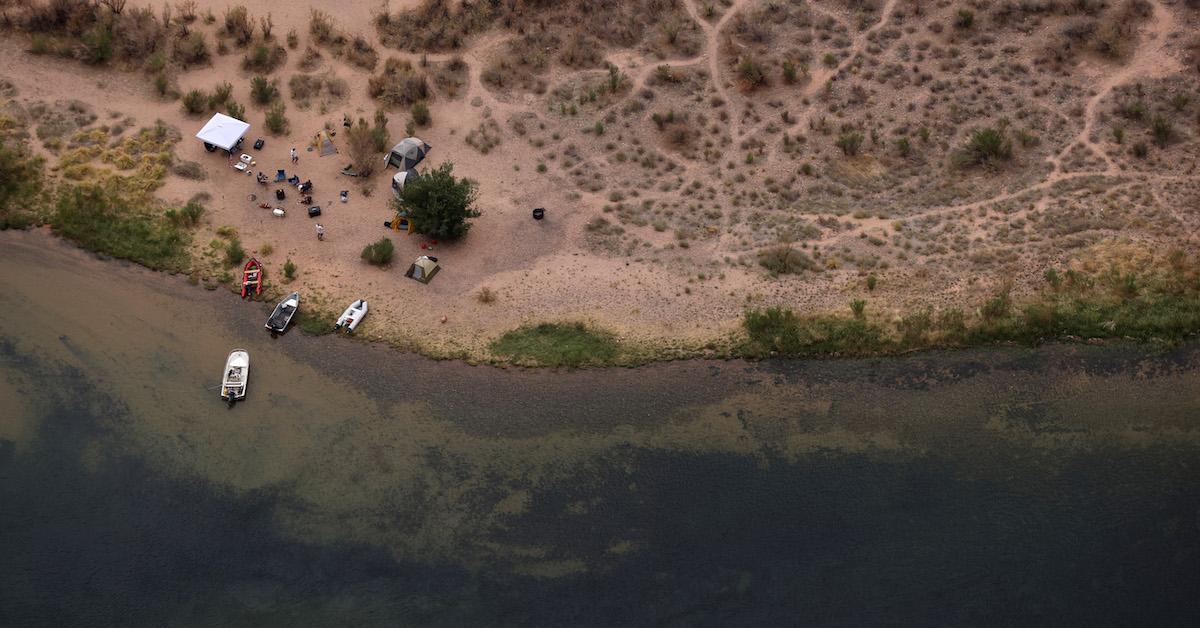 Article continues below advertisement
Here's what federally-mandated consumption cuts mean for nearby communities:
The water consumption cuts are part of a 2019 agreement known as the Drought Contingency Plan, per Gizmodo. For now, the consumption cuts will primarily affect the agricultural industries in both Arizona and Nevada – farmers from both states expect their water supplies to be entirely cut off in 2023, forcing some growers to completely abandon their fields over the next few years. Some local governments will be providing funds to dig local wells, though won't be enough to support every farmer.
"The cutbacks are happening. The water's not there," local Arizona farmer, Will Thelander, told Gizmodo. "We'll shrink as much as we can until we go away. That's all the future basically is."
The restrictions will also control just how much water flows into Lake Mead, and other connected reservoirs. Hopefully the cuts won't trickle into people's homes, but only time will tell.